With the passing of the 8th annual Techsauce Global Summit in 26-27 August 2022, cementing the event as the epicenter for global leaders in technology and startups to network in Southeast Asia. Among the hundred leading tech innovators and distributor joined the Hong Kong Economic and Trade Office (HKETO) in promoting its presence as the official representative of Hong Kong Special Administrative Region and give support to those interested establishing bilateral relations be it economic development and international investment between Hongkong and Southeast Asia.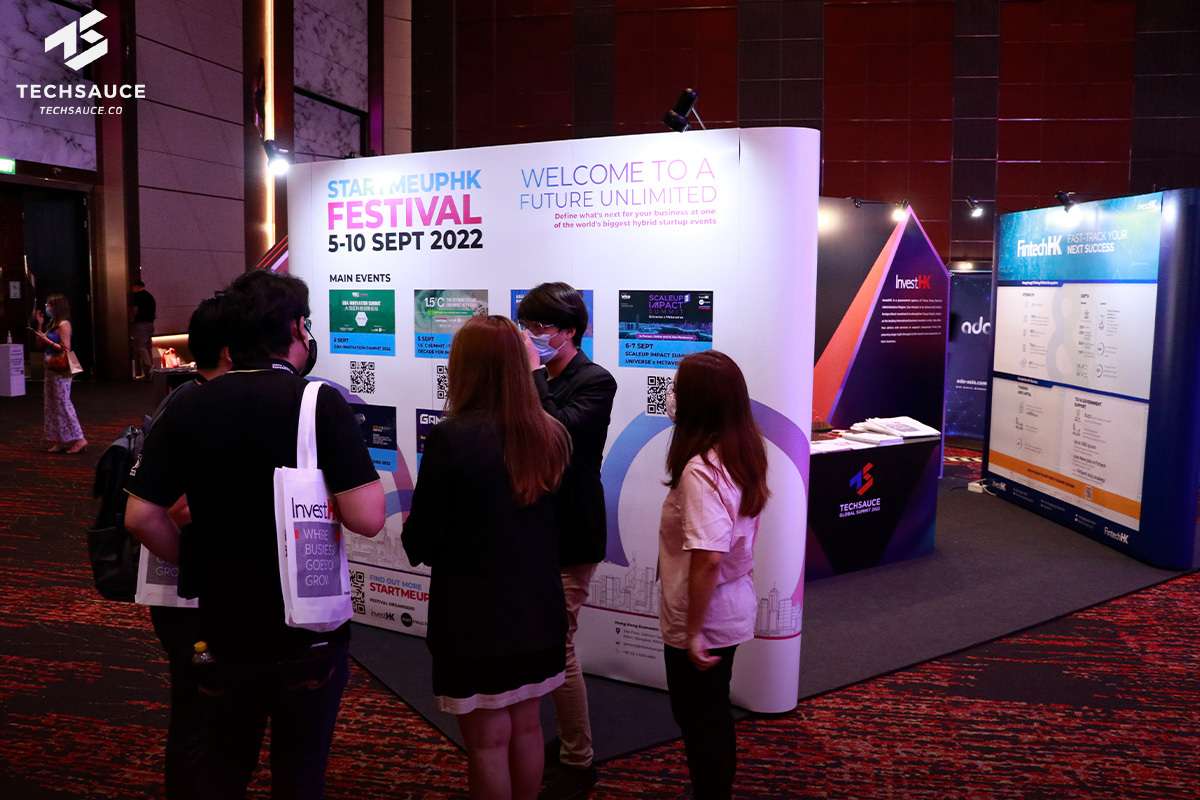 Here are some of the excerpts from Hongkong Economic and Trade Office scooped by Techsauce team during the event.
Advice for companies interested in expanding Business overseas in Hong Kong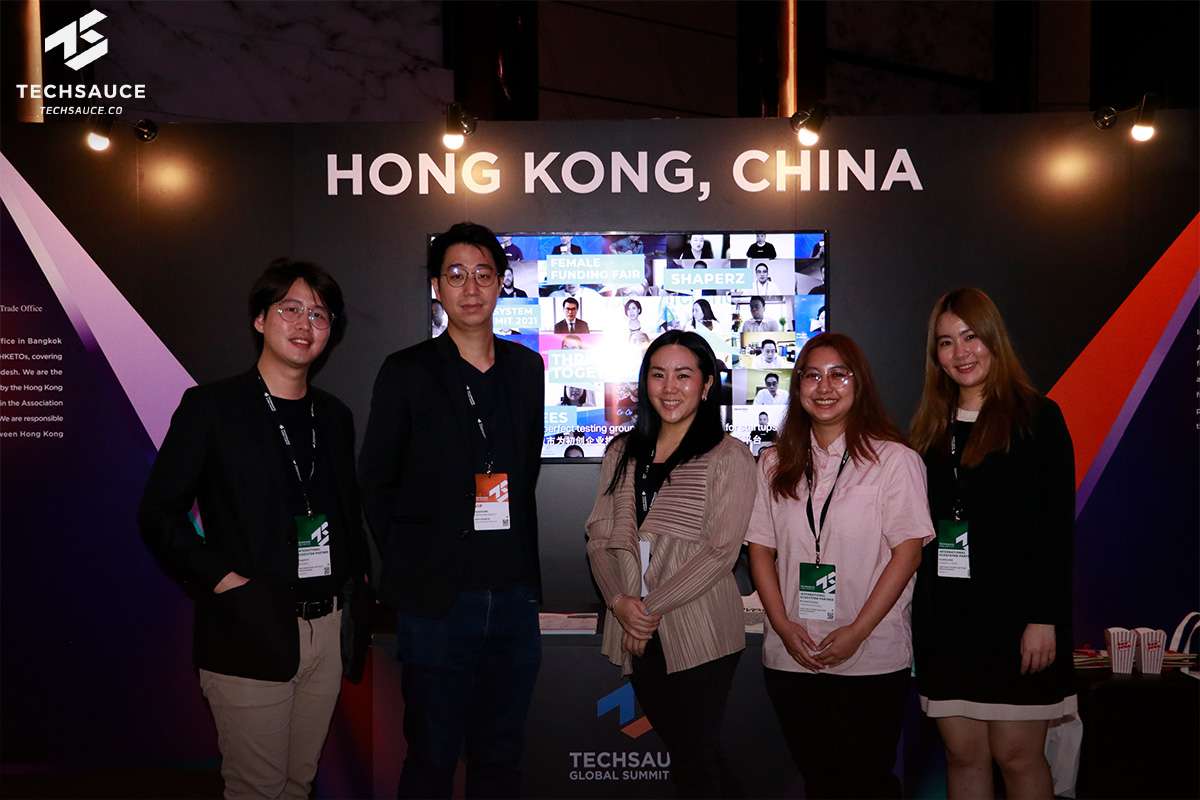 Despite the transpiring pandemic, the office affirms that Hong Kong has never missed one day of business, especially where its merchandise trading has increased significantly, becoming the sixth largest trading economy in the world to date. Also, with thanks to the rapid advancement to information technology, with a certain formalities process anyone now can start a company in Hong Kong from overseas since last year.
In Hong Kong, we are a completely free economy. Anyone, no matter from Hong Kong or overseas can own a company. it's very easy and simple
The office also shares that with very low, simple tax system and common law under a benchmark of international standard, operating a business in Hongkong also means that one is on the platform to do business with all major's countries and economies around the world.
As of currently, there are various business areas that Hong Kong is interested in, but for startups specifics the office mentioned that its focuses are more leaned toward FinTech, Med-Tech, and Meta-verse. For Established companies that consider having a hub in Hong Kong, like wealth management or family office will be supported by the government.
Supporting the Thai-Hong Kong Trade
Upholding the ASEAN Hong Kong Free Trade agreement, coupled with the investment Promotion and Protection Agreements. This offers great foundations for Thailand and Hong Kong to work together hand to hand, the office stated.
"Thailand and Hong Kong have always been like cousins. We are all related, in the recent decades both countries relationship has been closer. That's why we are here, to become an ecosystem partner at Techsauce"
Citing to both countries decade long ties and cultural roots, the office is firm and always open on welcoming new business collaboration in Thailand.
Joining the TSGS2022
Though Hong Kong still has not fully open its border for travel, the representative office openly shares its welcome and its optimism in moving forward together having mentioned that there are avenues for connecting business and everything through an online platform.
"We are ready facilitate and provide more information to all interested party particularly those who want to invest Hong Kong, through providing professional level global level of consultancy sustained for any business development free of charge"
Individuals who are interested to explore business opportunities in Hongkong or follow Hong Kong's latest development can inquire further the HKETO Thai's office in Silom, or through its Facebook or WhatsApp channel
Along with joining the TGS2022, HKETO office also hosts several interesting events during the past weeks which promoted its VC networking and startup scene amidst the pandemic recoveries, joined by experts, industry leaders, academia, and government representative to exchange ideas, make connection and define the future.
STARTMEUPHK Festival from 5-10 September 2022 Curated by InvestHK with the theme 'A Future Unlimited', this year's Festival features 7 main events Organized by core event partners and several community events to add further diversity to the week.
Opportunities to Scale-Up in Hong Kong on 8 September 2022 |Co-hosted by InvestHK in Bangkok and Thai Fintech Association, business seminar: Opportunities to scale-up in Hong Kong will discuss on current global fintech landscape and opportunities
For more information, please visit HKETO's Facebook channel.