In Singapore, everything moves very quickly and efficiently; no doubt that the nation is currently leading tech innovation in the Southeast Asian region. The automated system at the check-in counter and immigration at the airport are mere samples of how automation is no longer a new thing for Singapore. Rather, a greater focus is heavily placed on the implementation and optimization of artificial intelligence (AI), especially in the service-intensive nature of the nation's industry.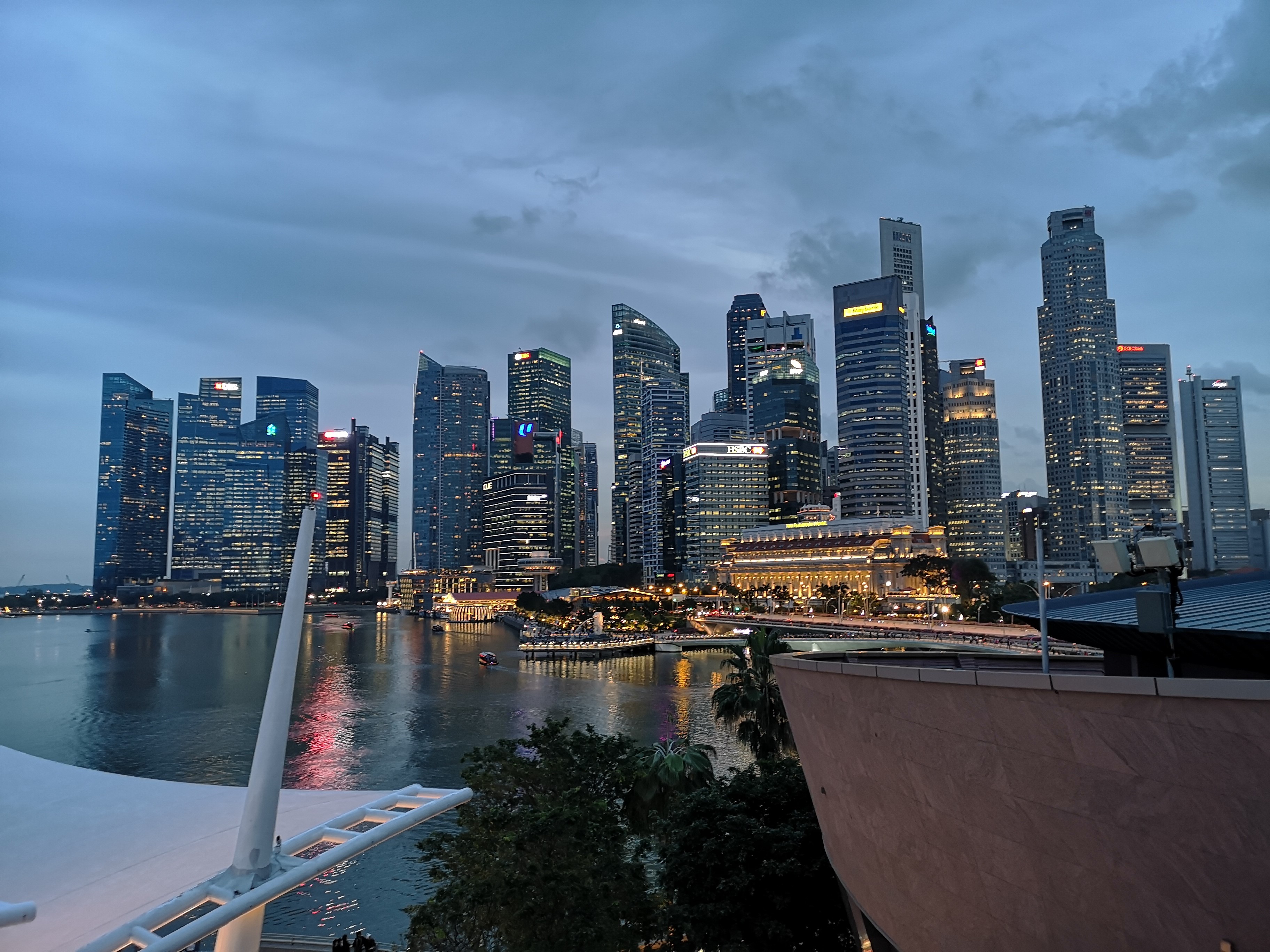 Last week, Techsauce had the privilege to attend Singapore Digital Industry Day, organized by Infocomm Media Development Authority (IMDA), where we gained valuable insights of Singapore's initiatives and roadmap in supporting frontier technologies in the field of AI and Data Science, Cybersecurity, Immersive Media and Internet of Things (IoT). Not only is the government of Singapore offering seed funding to blockchain enterprises to grow the ecosystem in the country, but it is also equipping the people, capabilities and the whole infrastructure, of which we will bring you through in this article.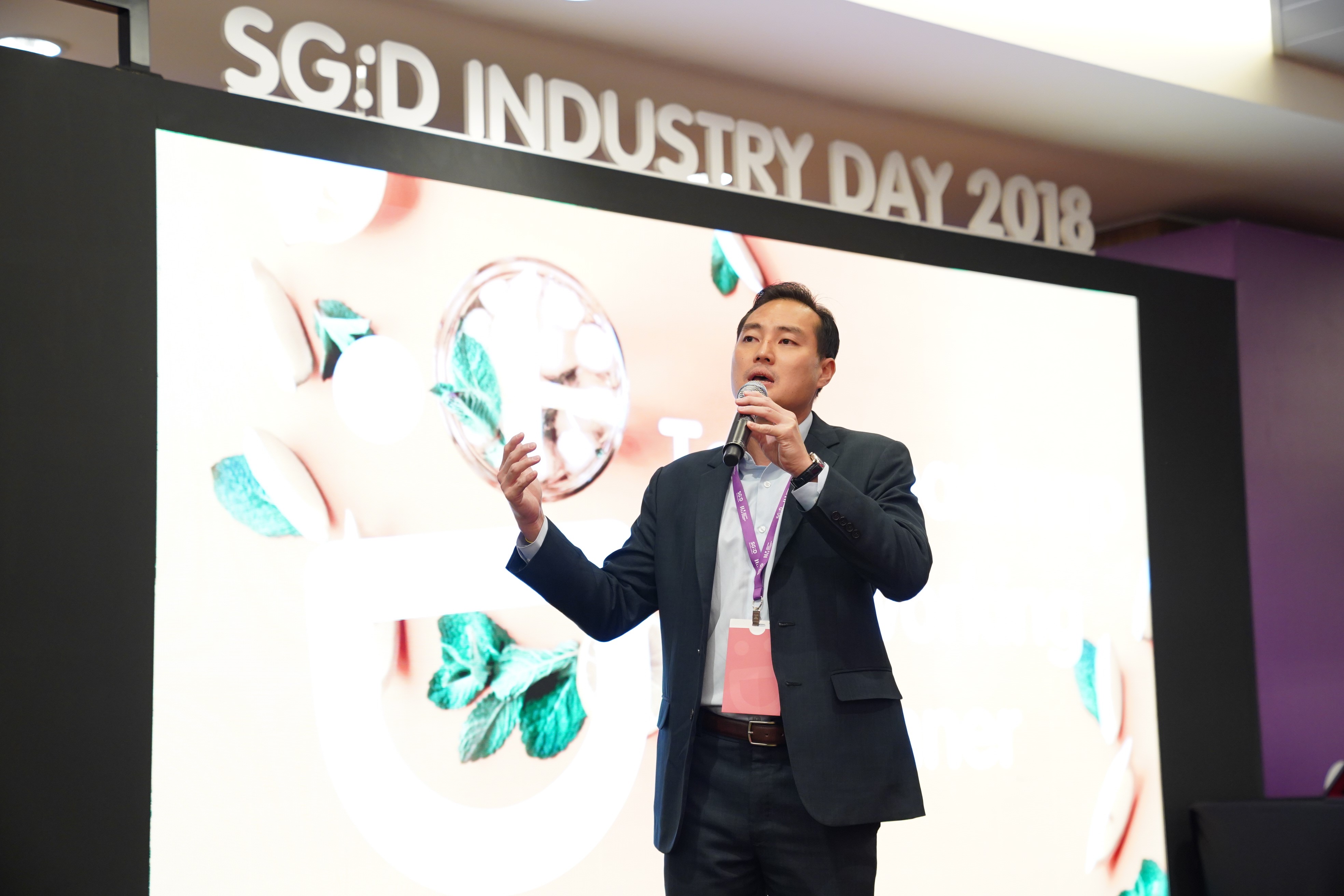 Opening speech by Mr. Tan Kiat How, CEO of IMDA
Services 4.0: The future of services in a digital economy
Different from Thailand where the country's economy is majorly driven by agriculture, energy and manufacturing sector, Singapore's GDP mainly derives from the service industry, precisely 72% of the overall GDP, which also accounts for 74% of the nation's employment, according to the Ministry of Manpower of Singapore. Services 4.0 is a vision that puts people at the centre - harnessing technology for workers to have more fulfilling work, enabling businesses to innovate nimbly to capture opportunities in a digital marketplace, and delivering superior experience to customers. The agenda envisions Singapore delivering next-generation services that are end-to-end, frictionless, empathic and anticipatory to customer needs, with a lot of focus on AI and the usage of big data. In order to reach Services 4.0, the following projects have been initiated.
AI and Data Governance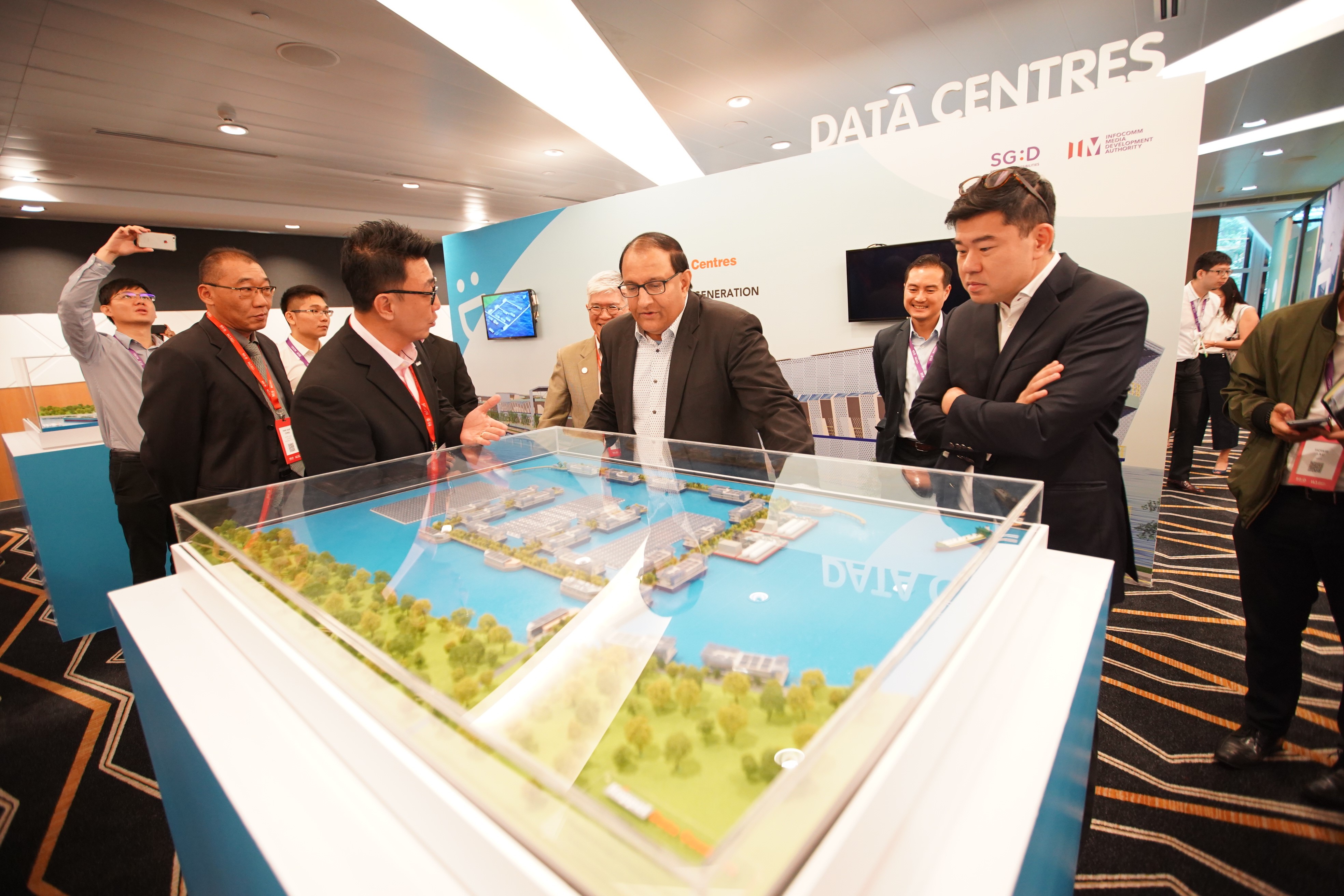 As Singapore develops its digital economy, a trusted ecosystem is key, where industries can benefit from innovations in technology while consumer confidence and understanding can be assured. In doing so, international leaders in AI like Google, Microsoft and Alibaba have been appointed advocates of social and consumer interests in the Advisory Council on the ethical use of AI and Data. Furthermore, SG$4.5 million (US$3.3 million) grant has also been granted to educational institution like Singapore Management University (SMU) to launch a new centre and 5-year research program on AI and Data Governance to promote thought leadership in AI while seeking to create partnerships and strengthen Singapore's vibrant AI ecosystem.
Kampong glam 2.0: Singapore's first digitally-enabled retail neighbourhood
Retail industry in Southeast Asia is still majorly run by brick-and mortar shops and pop-up stores. Without an online channel, merchants are missing out on new waves of opportunities especially in this age of digitalization. Kampong glam 2.0 is a pilot project which aims to make this neighbourhood, which encompasses touristic district like Haji Lane and Arab street in Singapore, more digitally capable and more sustainable in catering to both locals and overseas visitors.
This project is composed of a digital makeover phase and followed by the enhancement of customer experience through external makeover. To date, 150 merchants have benefitted from at least one initiative from the partnerships with industry partners:
Grab: E-payment
Temasek Polytechnic: Enhancement of merchants' presence on Google Maps
Locomole: Real-time and augmented reality navigational guidance
Riverwood Integrated Logistics Solutions: Secure and trustable delivery and pick-up services
StarHub: Integrated point-of-sales system
Given that businesses in Haji Lane area are run by mostly younger entrepreneurs who are in their 20s to their 40s, convincing the business owner to migrate online and adopt the use of e-commerce is not much of a challenge as these people are already tech-savvy and mobile-driven to some extent. The ultimate KPI goal is to help traditional merchants increase their sales and build a better business model, while also helping them in creating an omni-channel experience for their customers.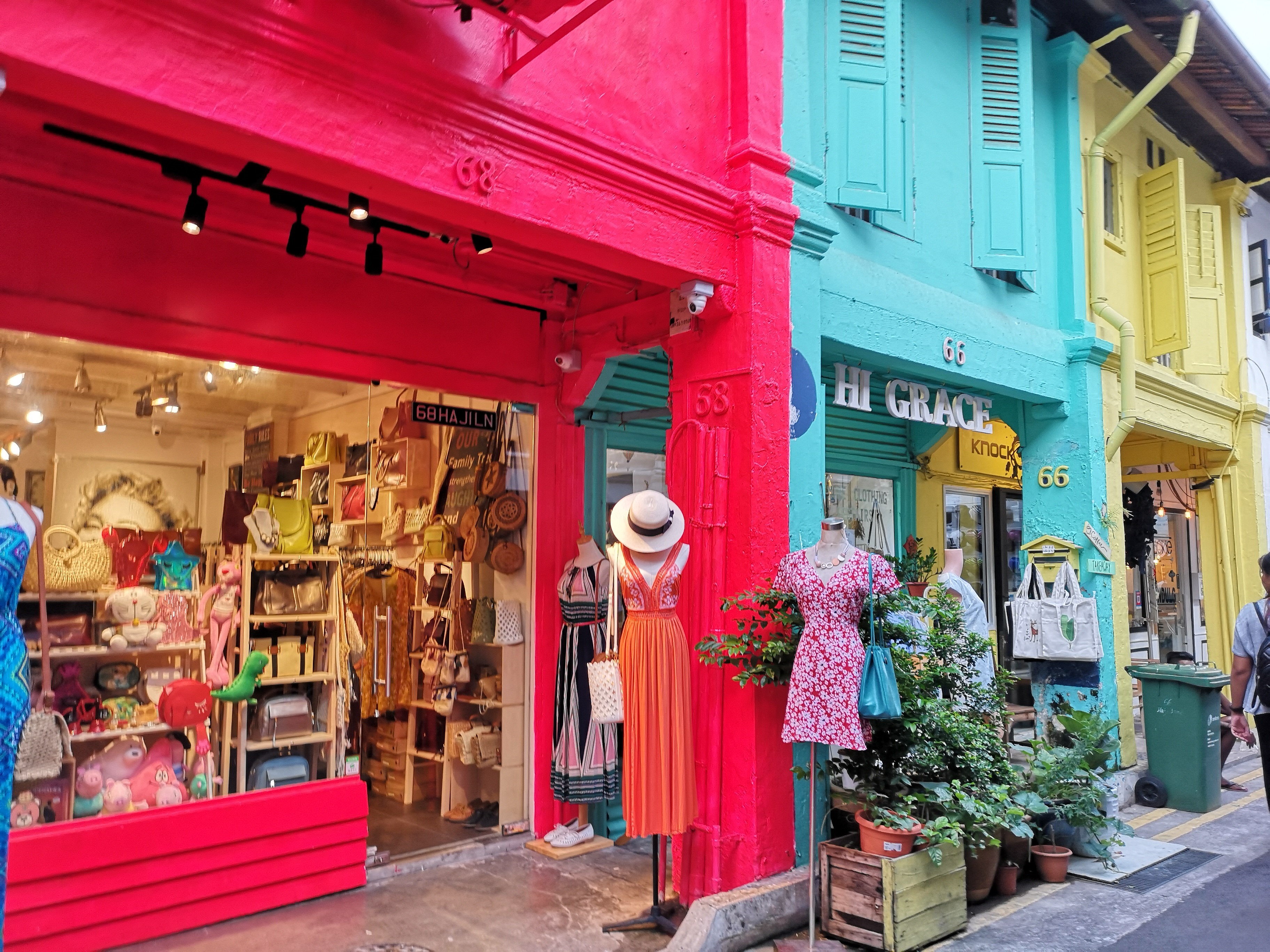 The vibrant shops along Haji Lane
SG: D Spark Programme to uplift capabilities of tech startups and enterprises
Spark is a scheme that partners SGTech and 7 prominent venture capitalists to identify and nurture promising Infocomm and Media (ICM) companies to support the growth of ICM startups. With over 200,000 existing SMEs in Singapore, the programme's main goal is to unify Singapore's digitalization efforts by encouraging the government, companies, organizations and individuals to work together to thrive in the digital economy. Driven by framework for action, Singapore's digital economy transformation is focused around three priorities:
Accelerate digitalization of industries and support businesses and workers to use technology more intensively in their operations and workplace.
Compete in the global marketplace and foster a conductive environment for the growth of integrated ecosystems for innovation and evolvement of business models.
Transform the Infocomm Media sector and nurture the next generation of digital champions and develop the sector as a key engine of growth for the nation's future economy.
With key enablers such as talent development, research and innovation, policy and regulations, and physical and digital infrastructure, Spark targets early stage startups to assist them in launching successfully at the stage where startups are more prone to fail.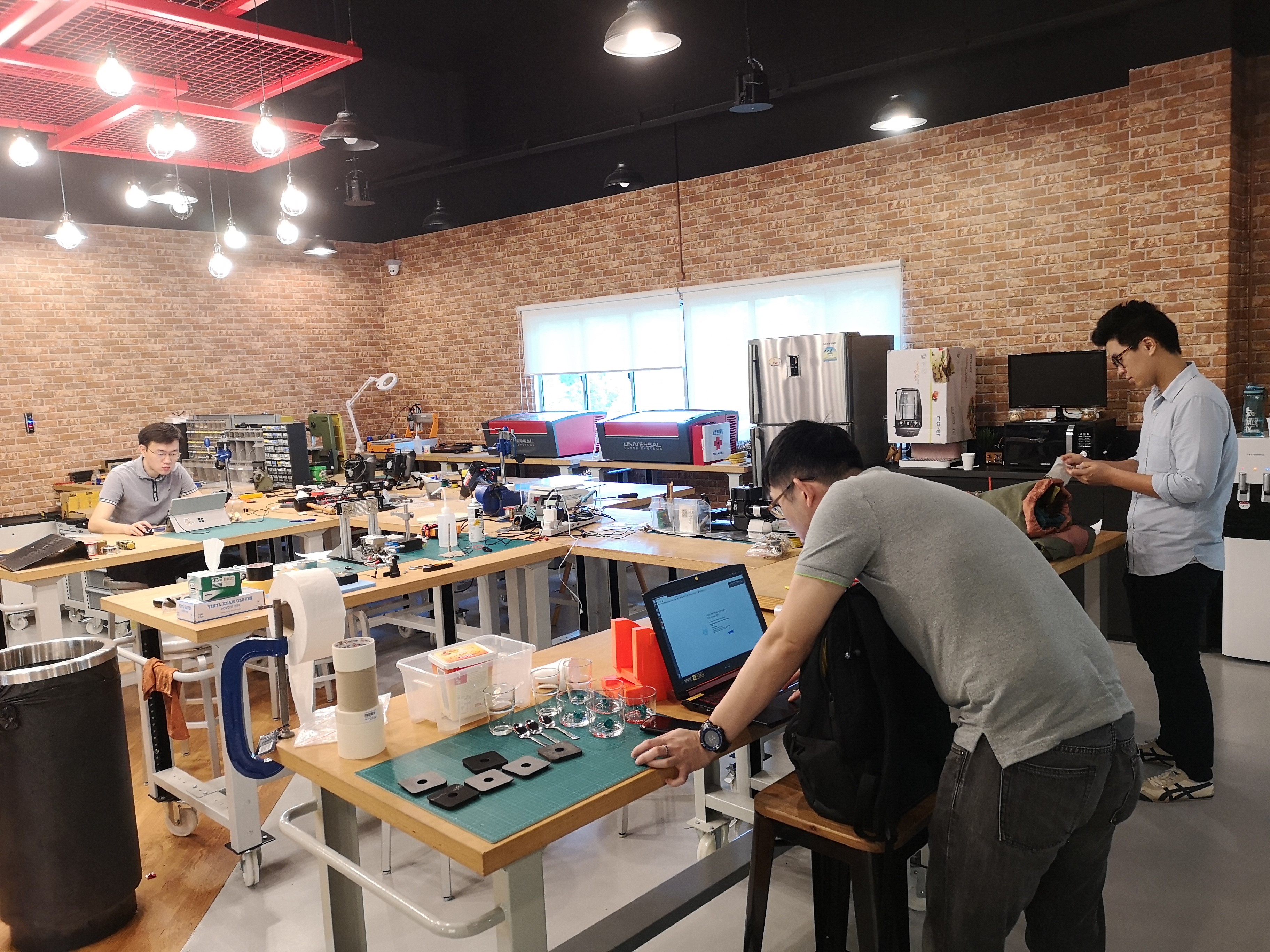 A space for co-creation and innovation
Open innovation platform lab and studio Pixel
Accessible by all Singaporeans, PIXEL is an open innovation co-working space and enabler which brings together tech, media and design capabilities to develop customer-centric digital experiences and innovative products. The launch of PIXEL is to anchor four new capabilities: design thinking, UI/UX, immersive experiences and digital storytelling, which is made available to the industry through regular workshops and masterclasses, as well as mentors and coaches for innovation projects.
With world-class facilities equipped with 3D printers, recording studios and various setting for filmography, Pixel provides a physical platform where YouTubers, bloggers, filmmaker, game developers and innovators can come and develop their business initiatives. First, they would have to go through a screening round. Once they are accepted, they will have the space, mentorship, facilities and technology to use for free in order to develop their business for launch, where the average timeline is usually a year.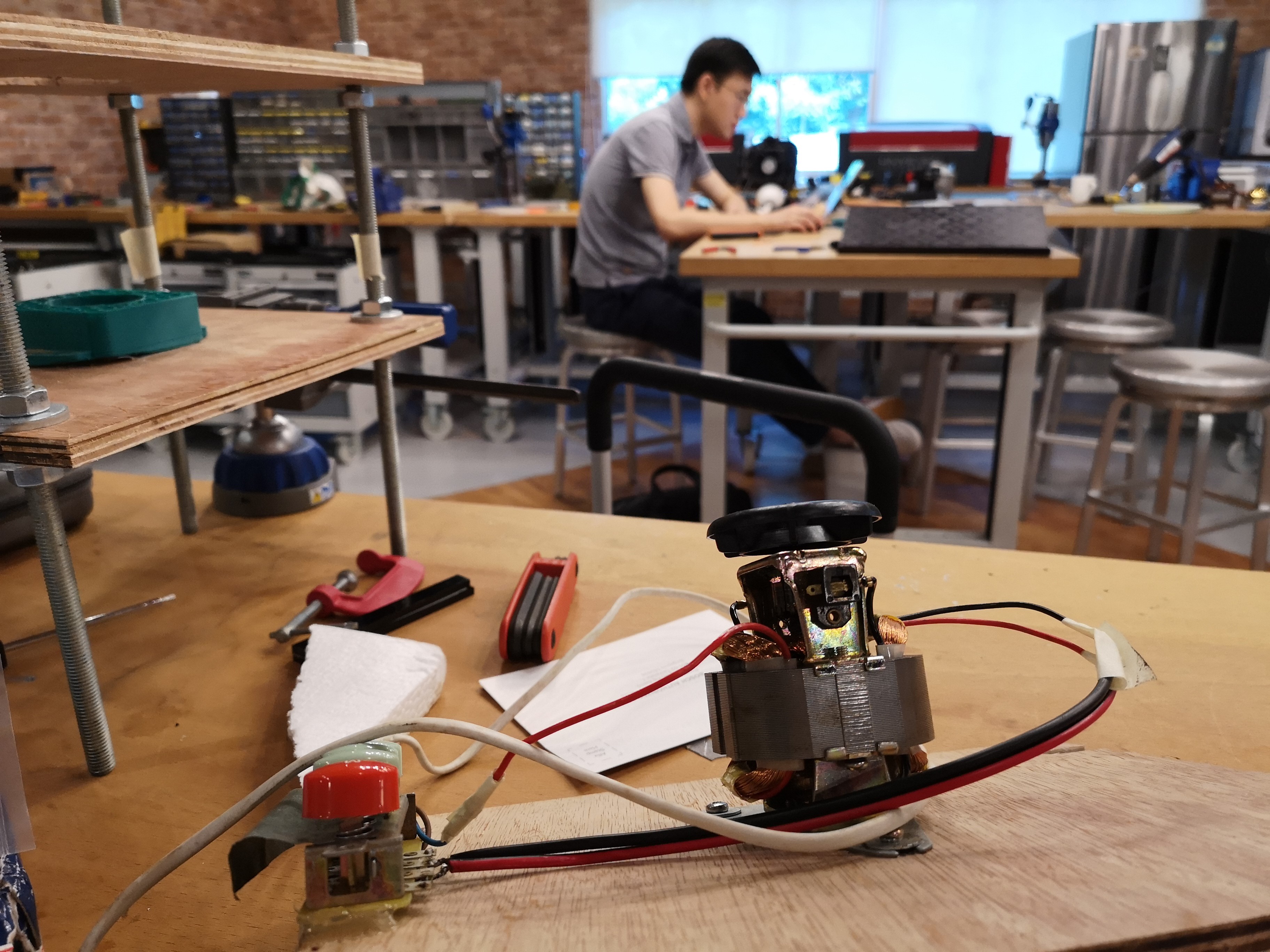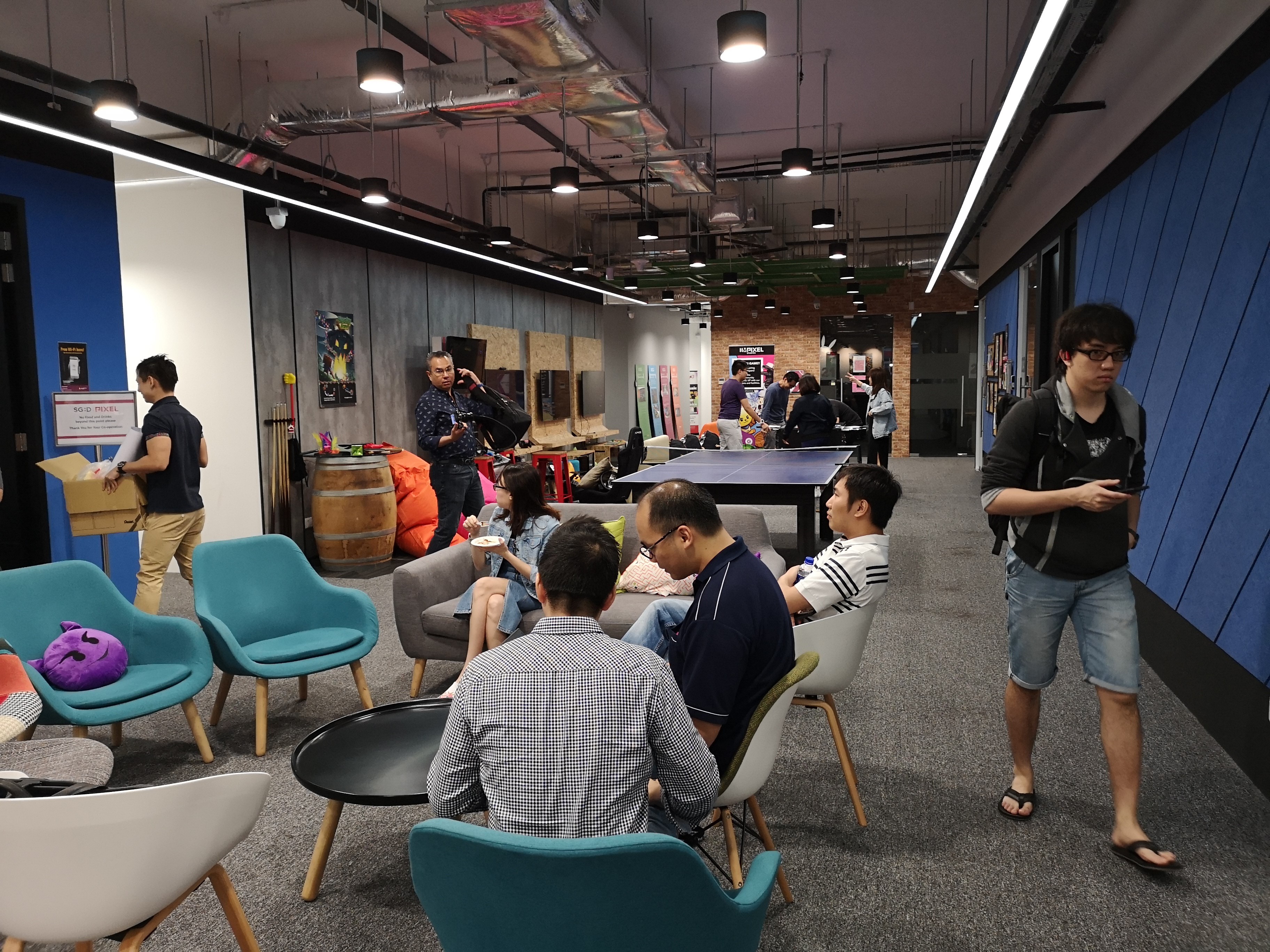 Inside the facility of Pixel lab: modern and open space which is ideal for millennials
Building the AI talent development pipeline
AI Singapore is a national programme that brings together Singapore-based research institutions and AI enterprises to anchor deep national capabilities in AI, thereby creating social and economic impacts and putting Singapore on the world map. Supported by giant tech corporations such as Microsoft and Intel, the programmes consist of AI for Industry, AI for Everyone, AI Apprenticeship Programme, Immersion Programme, and AI for students. The rise of importance of AI also changes the priorities in the education system. For example, AI for students programme is open for students as early as 13 years old. Currently, one local school has already sent 4,000 of its students to the programme. For Singapore, talent development and education on AI do not have to begin at university level; in fact, it can start at the early stage of secondary school.
Creating a seamless, secure and consistent UX across the parcel delivery process
With a current user penetration of 68.6%, Singapore's e-commerce market is projected to be valued at S$7.5 billion (US$5.5 billion) in 2027. With the huge potential lies ahead, Federated Lockers Network and Collection Points Programme is introduced in April 2016 to accelerate the transformation for the logistics sector and ease the last mile delivery fulfillment challenges.
The Programme aims to enable online merchants, consumers, and logistics providers to access the island-wide network of federated lockers and collection points. This adoption will raise productivity and service quality for consumer retail companies, improve the e-commerce delivery and collection experience for consumers, and enhance the city's livability by reducing traffic congestion and carbon footprint generated by small parcel delivery. The network functions through a single, interoperability platform with standardized data interchange.