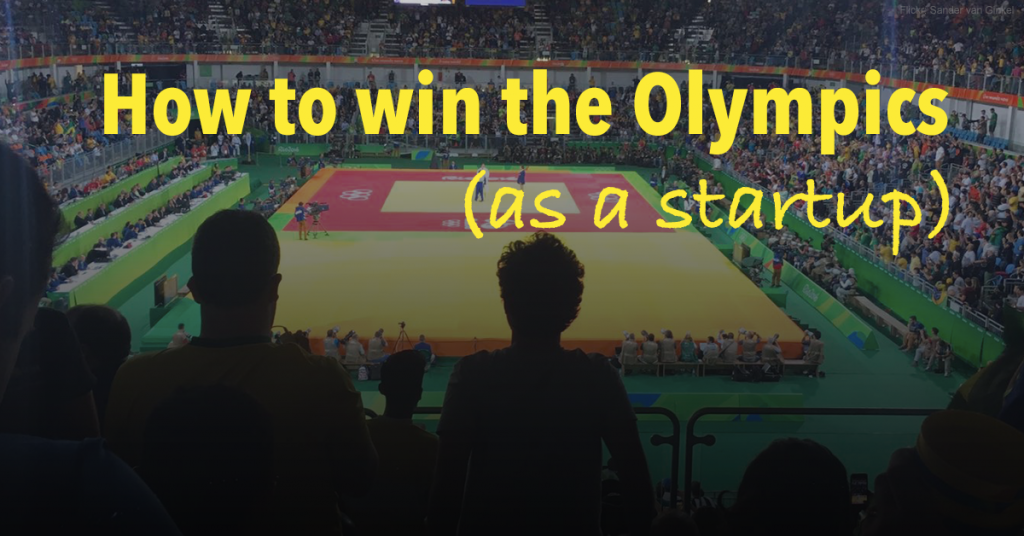 As the fireworks exploded over Rio to mark the end of the 2016 Summer Olympics, the medal table had a rather surprising look. Great Britain, with 27 golds and a total medal haul of 67, had achieved second place, beating even sporting heavyweights China.
Twenty years earlier, at the Atlanta Games, Great Britain had won just a single gold. What changed?
A lot has been written about how Team GB achieved so much, in particular, the way they used money from the UK National Lottery to focus their efforts for elite sport. The Guardian described Team GB's funding regime as brutal but effective. And the more I read about the story, the more I could see parallels between the Great Britain sporting story, and the principles of lean startup.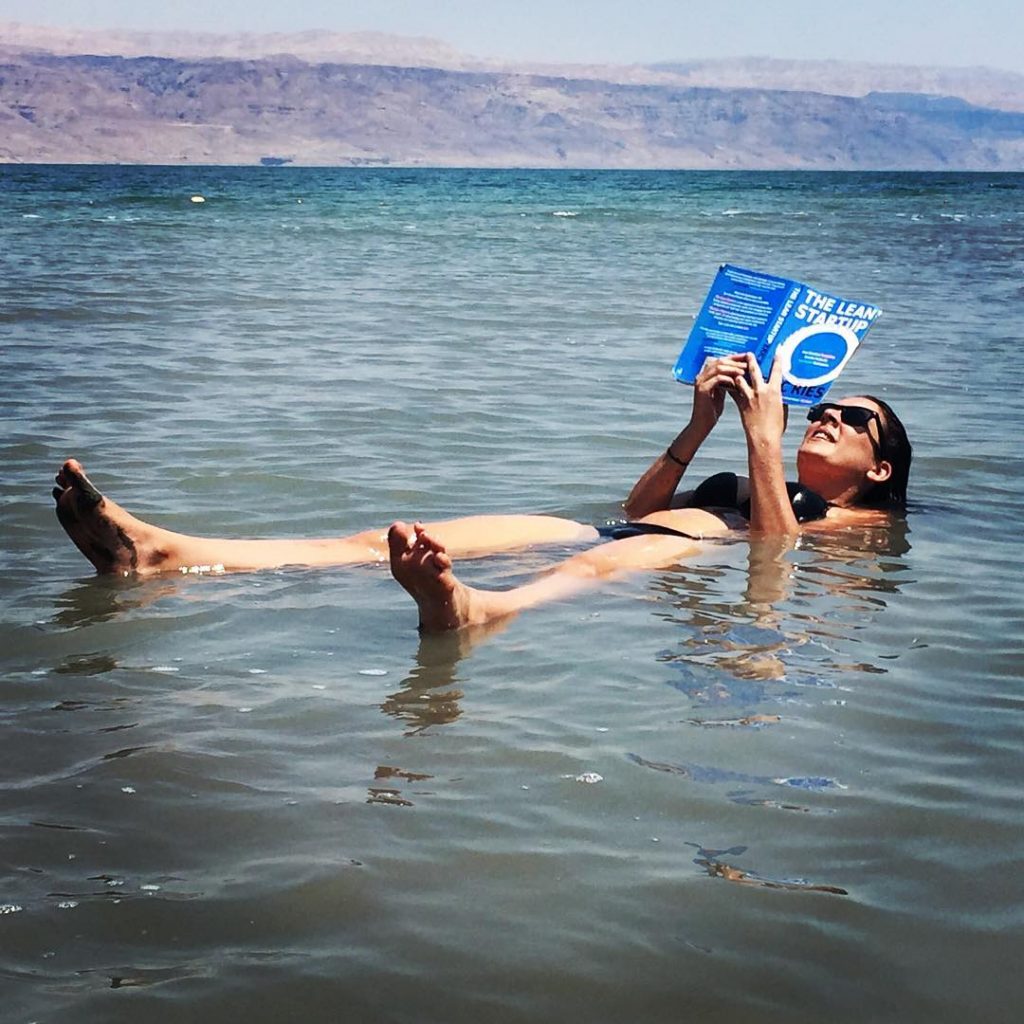 Bangkok entrepreneur Cassandra Italia of TopDocs, seen here floating a good idea past some early stage investors
So, how can we apply some of the British sporting lessons to a South-East Asian startup?
1. Failing fast
http://flic.kr/p/etDBFF
The key insight was that the GB team allocated funding to sports where they had the greatest chance of winning medals. For example, funding for cycling grew from 5.4 million pounds in 2000 to 26 million in Beijing. But just as importantly, in sports where athletes underperformed, funding was swiftly cut. Basketball had received funding of 9 million pounds before the London Olympics, but this was reduced to zero before Rio, after the teams failed to medal at their home games.
Similarly, in the "build, measure, learn" cycle of Lean Startup, it's vital that the limited resources of a startup are spent wisely. By building a product quickly and testing it out, you can gauge the success of the product without expending unnecessary resources and use the data generated to influence the next version.
It's emotionally hard to cancel a project. When basketball funding was cut in 2014 some players said the decision-makers of "didn't have a clue". But knowing when to pivot, when to quit is an important skill. Just this week John Gruber, noted iOS and Mac developer, shut down his iOS notes project Vesper. In his blog post, you can see the common mix of sadness and satisfaction that occurs you close down a project that you love. But any successful entrepreneur knows that being able to ruthlessly shut down what is not working is the only way to have time and money to spend on what does work.
2. Developing and maintaining expertise
http://flic.kr/p/d3SToC
Cyclist Paul Manning won bronze in Sydney, silver in Athens and gold in Beijing. He was then recruited through an Elite Coaching Apprenticeship Programme, a scheme which fast-tracked him into a coaching position. In Rio he coached the cycling team to multiple golds.
Much of the value of a startup lies in the skills and knowledge of its team. Effective startups learn how to retain that talent and spread their knowledge throughout the organization.Some engineers take easily to management; some do not. Sometimes you need to create a new position which matches the skills of an early hire to get the most out of them.
3. Data-driven decision-making
http://flic.kr/p/oTxZwP
Before the Rio Games, the English Institute of Sport commissioned a study into the sleep of elite British athletes. The study led to improvements in the sleeping arrangements at the training camp where the boxers trained, like bigger beds. Their coach Richie Woodhall told the BBC "On average, the boxers are sleeping for 24 minutes longer each night."
To even be able to make a statement like that, you need to be measuring the right things and be able to track improvements. Many startups use KPIs – key performance indicators, to track things like the time to load a page on their website, or the daily active users. By encouraging team members to use data to back up their arguments, you can make meetings more productive. "I think the call-to-action button should be blue" is an opinion. "We tested a blue call-to-action button and our average basket size increased by 12%" is data-driven decision making.
4. Removing friction
https://www.flickr.com/photos/[email protected]/13582965113/in/photolist-mGhfiF-fQZh9u-qAyH6R-u5u7Qt-zEiaU8-rp6rbP-oq2uNE-84uFxN-5WgCnn-mhSfdY-Nq1gF-deSSTA-eEVeiK-d6Yodh-cTvweu-eEEh7t-8vt32V-dgbn9e-GgqAv-eNMjkw-935a2E-aesm-5EB34U-6xBBTK-9Rcny9-o6tHyZ-bnAi5z-9skaZM-4nQGU1-iQSFp1-arBCNQ-naj9mi-cTvxdW-2rezr-77kSSN-gWDkbF-6tyEea-gJHAeT-6gWCD8-ndVT2R-mJuGb6-oqEv3U-r8fAR-3JQeH-532aHm-6udmkD-arvvbr-cPbSBu-MoRGJ-626SD8
Before the Rio games, some female cyclists in the GB team complained to their team doctor Richard Freeman about saddle sores. After assembling a team of medical experts, the team made some recommendations banning the waxing and shaving of pubic hair. In the months before the games, there was not a single complaint about saddle sores.
To grow, startups need to remove friction. Friction can come in many forms. It could be the co-worker who interrupts you when you're coding. It could be the giant Excel spreadsheet you're tracking your sales in taking a few minutes to load each time. It could be the fact that your signup form requires filling in too many fields.
Entrepreneurs are always looking for ways to simplify, to automate, to analyse and fix. They know that only by removing the distractions can they focus on their best performance.
When you're starting out as an entrepreneur, it's important to broaden your horizons and look beyond the typical tech success stories for inspiration. That way, you too will be able to go for gold.