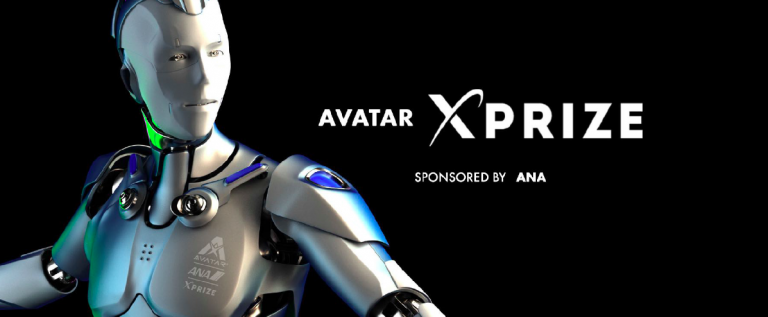 It is said that a good idea either makes you laugh or makes you very scared and the idea of travel avatars shared at the sixth WIT Japan & North Asia elicited both reactions from the audience.
Akira Fukabori, market communication intrapreneur of All Nippon Airways and Kevin Kajitani, Digital Design Lab Intrapreneur of ANA Holdings shared the idea behind the ANA Avatar XPRIZE concept selected at XPRIZE's inaugural Visioneers event held last October in Los Angeles. The XPRIZE describes itself as "the global leader in designing and implementing innovative competition models to solve the world's grandest challenges" through crowd-sourcing.
ANA's idea is "a future where avatars allow people's consciousness to be transported instantaneously across the globe and beyond" – that means impacting all 7.5 billion people on earth. It competed against eight other companies to win the Grand Prize at the XPRIZE competition.
In their presentation at WIT in Tokyo last Friday, they said while the world had moved from local and linear to global and experiential, the airline industry hadn't changed in its basic premise – "transporting passengers via aircraft where they want or need to go" – and that it rested on one fundamental assumption – "airplanes are the only way to efficiently travel long distances".
They also challenged the number that airlines have long played up as the size of the air travel market – that 3.8 billion people fly each year on aeroplanes, 51% of the world's population. Assuming that's round trip travel, that cuts the impact by half and if you further assume that's multiple segments of travel, you cut the impact to just 6% of the population, said the ANA executives.
"The world we thought that was so connected is just connected in the virtual sense, not in the physical sense," said Fukabori, and if that's the case, then it's a huge market failure by airlines.
"We've always believed that physical presence is core to the human experience, and that face-to-face builds on empathy and human emotions – so how then can we scale that impact from 6% to 100%," he asked.
That was the question asked by the ANA Avatar team, led by American scientist Dr Harry Kloor. Said Fukabori, "We needed to change our mindset. Who are we? What's our actual mission? Do we just operate aeroplanes? ANA's mission is to connect people in Japan with the world, we started with helicopters, could we cross time, distance and culture with something else?"
It thought about micro-rockets but felt it was too similar to aeroplanes. Teleportation was possible but it'd take 100 years. "What if we we teleported our consciousness instead and used an integration of exponential technologies – AR, VR, telecommunications?" he asked.
That's when the idea – to create "limitless travel" by teleporting one's consciousness into a physical Avatar body that will enable people to "instantly be in multiple places at once, literally" – was born.
Imagine a future, added Kajitani, where an elderly grandmother, who can no longer travel physically, could accompany her grandchildren on trips and experience the sensations of travel or where we can reach out by our avatars to help those in need from disasters and crises.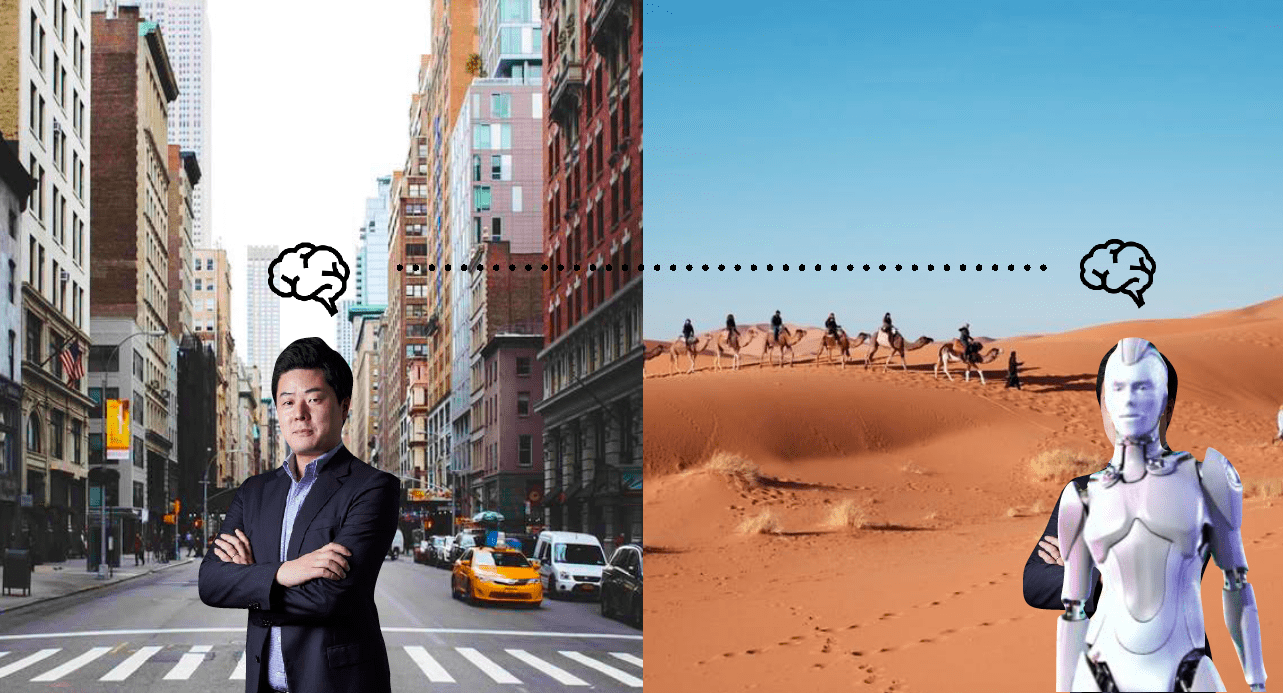 "The global impact of having access to working avatars would be huge; they would revolutionise modern society and enable the free and immediate passage of skilled workers to where they are most needed, possibilities include providing medical care, education and rescue missions, regardless of distance, borders or dangerous site conditions."
In awarding the prize concept to ANA last October, Dr Peter H. Diamandis, executive chairman and founder of XPRIZE, said, "The ANA team presented a compelling AVATAR XPRIZE concept. The Avatar XPRIZE will initiate a revolution in the way we work, travel, explore and interact with each other."
This October, the ANA Avatar team will return to Los Angeles to launch the Avatar XPRIZE competition and "eventually realise our dream of avatars bringing the world together", said the two ANA executives.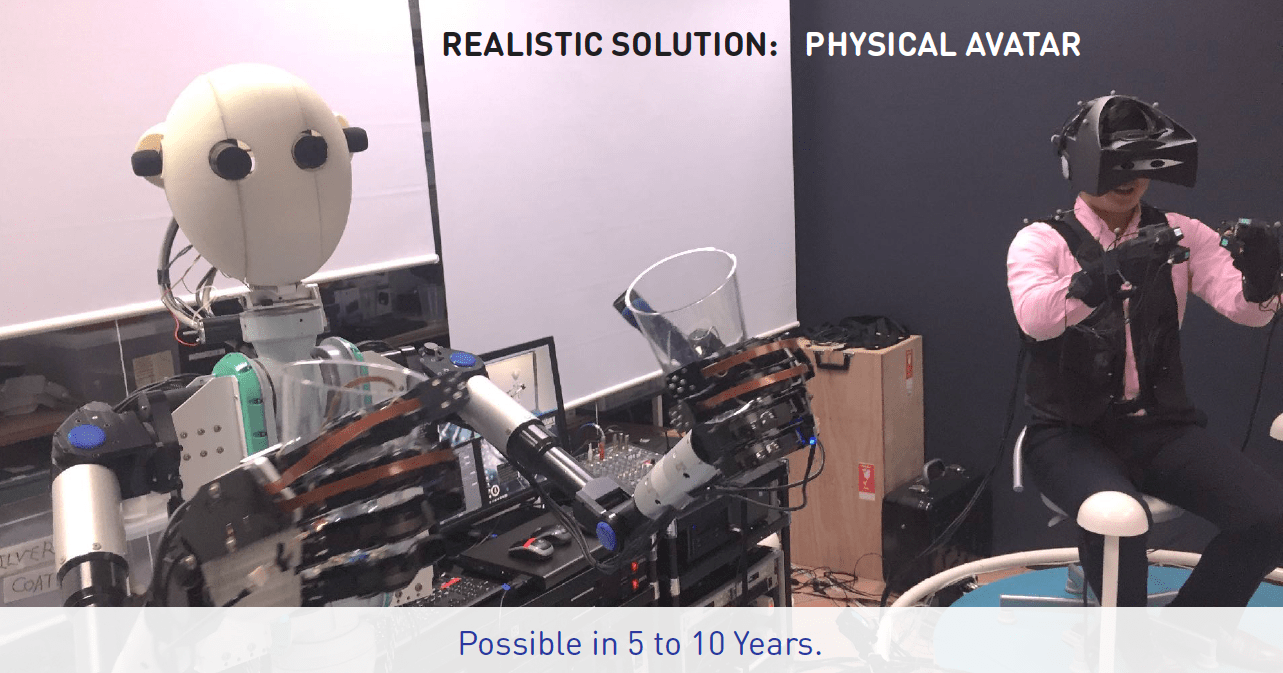 It was interesting to watch the reaction of the audience to the presentation. One said, "It made my mind explode – the idea that everyone on the planet could travel, especially the grandmother who could accompany her family. It's wonderful if it can come true."
Another said, "It would kill our industry. I think it's a silly idea."
Yet another said, "It would make everyone want to travel more and I like the idea of being able to help out in crises, instead of sitting at home and feeling helpless."
At its core, it expands the whole notion of travel – that travel is not about a physical getting from point to point, but a virtual teleportation of ourselves to places and situations.
The question on everyone's lips though is when it could happen? Could WIT in 12 years time be run and attended by avatars? The ANA executives said travel through physical avatars could be possible in five to 10 years.
I don't know about you but I look forward to a future of avatars who can be physical extensions of ourselves – not to replace us but to complement us.
Guest post by Yeoh Siew Hoon, founder of WIT (Web In Travel). This article has been reprinted with permission courtesy of author Yeoh Siew Hoon and www.webintravel.com, where the article originally appeared.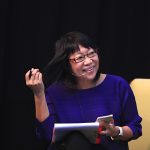 Yeoh Siew Hoon is the founder of WIT (Web In Travel), an Asia-based news platform and events community for anyone passionate about online travel. WIT runs conferences in Middle East (Dubai), Indonesia (Jakarta and Bali) and Japan (Tokyo) and its flagship conference in Singapore is APAC's largest and most diverse gathering of travel professionals involved in the online travel sector. A travel journalist and editor, she founded WIT in 2005 and sold it to Northstar Travel Media in April 2014. She was awarded Tourism Entrepreneur of the Year by the Singapore Tourism Board in 2014.
Meet Yeoh Siew Hoon, Founder of Web In Travel online hospitality conference & other speakers at Techsauce Global Summit 2017, the melting pot for global and regional leaders in technology, venture capital, corporations and startups. Heralded by many as the "freshest and edgiest" tech conference in Southeast Asia, this is Southeast Asia's must-attend conference for technology entrepreneurs from Southeast Asia who wish to propel themselves onto the global stage and global investors who wish to identify the region's leading startups.
See a full list of speakers and full info here: http://summit.techsauce.co

Book your tickets today & save! BOOK NOW

To reserve spacing for booths, contact us at [email protected]