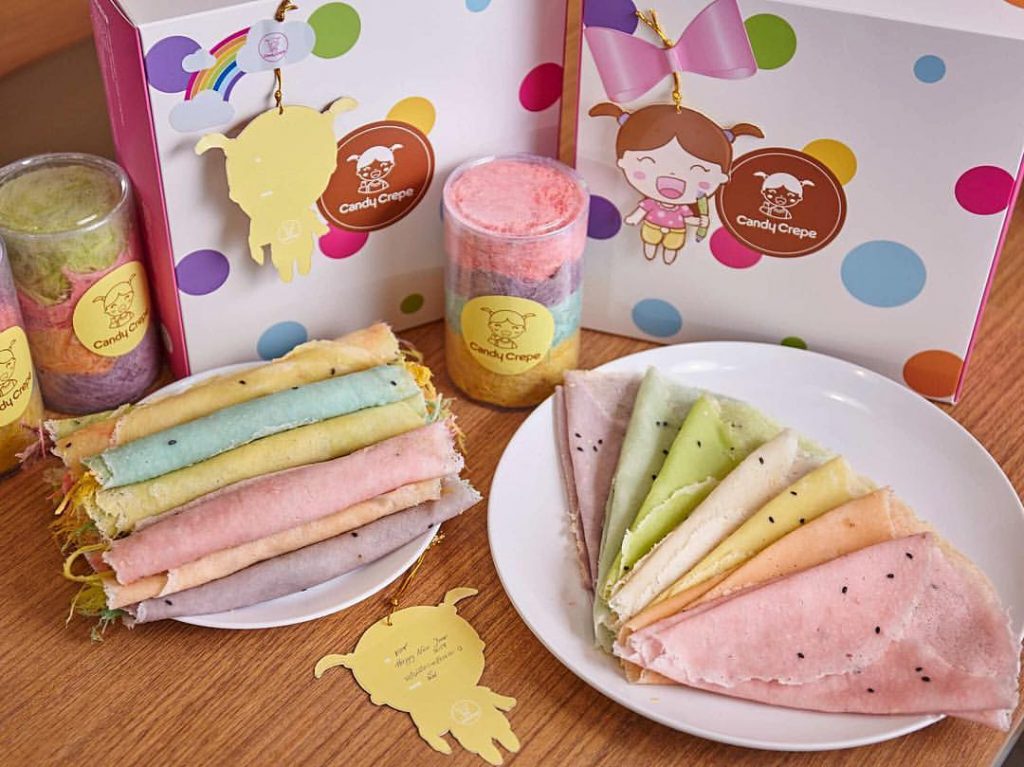 One Thai woman has discovered a way to innovate traditional Thai dessert Roti Sai Mai to satisfy international taste buds.
*For the original Thai story go to: https://techsauce.co/food-restaurant/candy-crepe-innovation-food/
One Thai woman has discovered a way to innovate traditional Thai dessert Roti sai mai to satisfy international taste buds.
It seems like every week there is a new discovery of the latest dessert craze on social media.  Whether it be the ice cream stuffed donuts or bubble waffle cones, people just love to see new ways to make our lives a bit sweeter.  So why not make a similar craze with traditional Thai desserts?
Jainnisa Kuvinichkul, the founder of Candy Crepe has did just that with the traditional Thai dessert, Roti sai mai or in other words, the cotton candy of Ayuthaya.  In its original form, Roti sai mai, is an adapted roti from the Indian subcontinent.  "Sai mai" means "silk rope" in Thai and this is what the cotton candy looks like, silk forms of sugar.  It wrapped in a sweet roti.  Usually you find them at fairs, markets, or buy them from a hawker. 
Jainnisa who got her MBA from Harvard Business School knew that there was a way to elevate this street dessert to capture the attention of foodies from around the world.  Techsauce with our love for innovation in any form was excited to sit and hear what inspired her new creation. 
How did you come up with the Roti sai mai business?

 

Why did you choose the dessert Roti sai mai?
Jainnisa: Actually it started out as a hobby for me because I am someone who loves sweets, especially Roti sai mai.  I found that Roti sai mai was really hard to find.  It is only found in Ayutthaya.  I wondered why Bangkok did not have any because it is as delicious as western desserts.  I knew that Bangkokians probably wanted to eat Roti sai mai more often just like me.  So I bought the most delicious recipe from someone in Ayuthaya and started to sell the candy online.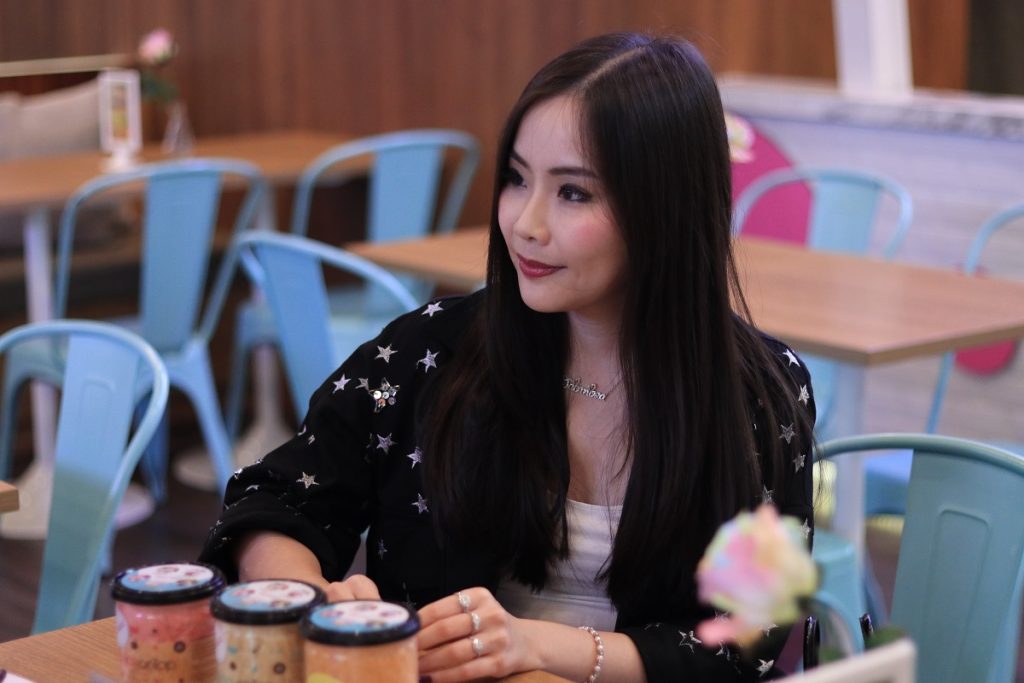 After having great sales I knew I was into something and that this could be more than just a passion project for me.  I started innovating the product because I saw that this product had the potential to sustain growth in the longterm and I knew that my passion for it can bring it to the global market. 
How were you able to innovate this traditional dessert?
Jainnisa: As we all know Roti sai mai has a short shelf life.  The dough and floss candy that is made daily has be to eaten within a few days before it goes bad.  I therefore partnered up with the National Science and Technology Development Agency (NSTDA) to come up with a way to make the dessert last longer.  This was difficult because roti dough and floss candy is not like anything else and it is hard to keep its distinct flavor.  Now we are able to extend the shelf life of Candy Crepe to 6 months to a year without the need to use preservatives and it comes in a variety of flavors. 
What are the challenges in creating a new innovation?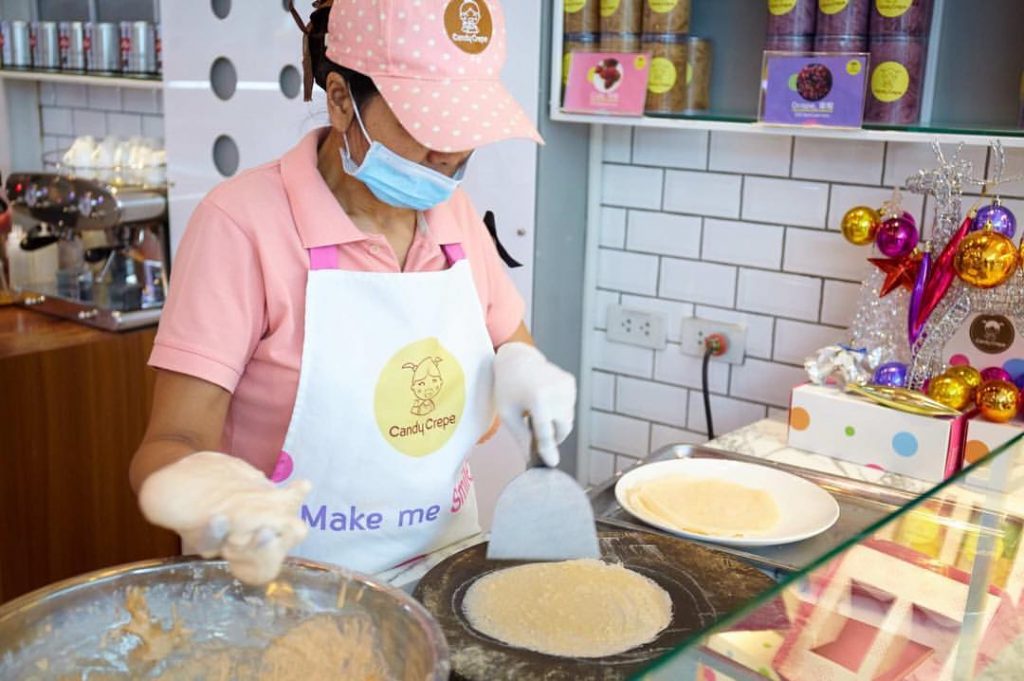 Jainnisa: One big challenge was getting the dessert to sell in a department store. We had to adapt.  Introducing a new innovation was not just presenting a decorated version of Roti sai mai, but the whole recipe had to be changed.  Our teams worked very hard on new research to prove that the roti dough could keep as long as we claimed it could.  This included getting certified by the The Food and Drug Administration, GNP Halal, and HACCP.  It took a lot of time and investment.  At the end you can say our standards are equal to that of international leading brands.      
From your perspective, how important is adding value to a brand?
Jainnisa: Value can always be added to products that are similar to others.  It is about improving people's lifestyles.  For example people who eat Roti sai mai are scared of the amount of sugar it has.  So we came up with a low sugar recipe.  Although Roti sai mai is a typical local dessert, it has a lot of charisma.  The more value you add to it, the more value it has.  If you have diabetes you can have it.  If you want try new flavors, we have a variety of choices to choose from.  It is about innovating an everyday product into something different and better.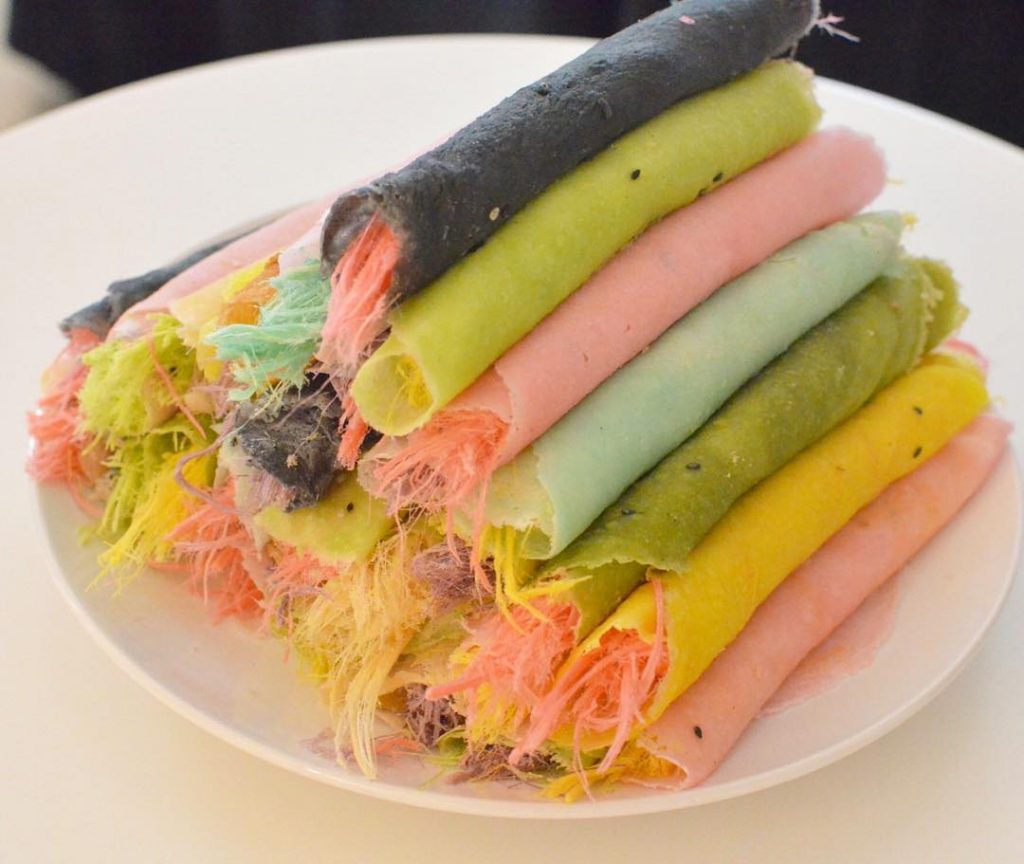 When it comes to exporting overseas, our main markets are Singapore, Cambodia, Malaysia, and Indonesia.  We first started testing the markets by selling online and we got great responses.  Many people asked when we were going to set up a storefront because they wanted to see the products for themselves.  Foreigners could not really buy the dessert so we started setting up kiosks at various different areas. 
Why do you want to support a Thai dessert?
Jainnisa: Other than wanting to make my parents proud with my studies and work, I wanted to do something that would make those around me, other Thais, proud of me too.  I am a person who likes to do business.  This is something I wanted to do to add value to Thai products.  There are many Thai products that foreigners want to try.  If France can sell their famous macaroons around the world, why can't we do the same with Roti sai mai?
What are your plans in developing your product further?
Jainnisa: My business is considered to be something that is between SMEs and Startups.  The nature of my business like that of a SME, but its rapid growth is like that of a startup.  Its model is ever changing.  What our business is like today and what it is going to be like in the next 6 months can be different.  We have to constantly adapt to the needs of the market and because what we are doing is new, feedback from customers is crucial. 
As for scaling overseas we are thinking of doing franchising which is at the planning stage right now because we have seen others fail before.  Our focus will be on introducing an "innovative product" to the world.  Our plans may change every six months.  For instance at first there were Chinese people who inquired about franchising, but after looking at the market we discovered that Chinese people are not into our type of sweetness like Arabs or Singaporeans are.  So we had to shift our focus away from the Chinese market even though the Chinese contact still showed interest in doing business with us and said that the younger generation are starting to like sweets more. 
As for our storefront, we use it to show consumers how our dessert can be eaten.  The thing that we prioritize the most is not our storefront, but our product.  We continue to discovery different ways that customers can eat it easily.  We have to thoroughly think about all aspects, whether it be the taste or the packaging.  Right now we have a variety of colorful flavors.  You can use it as a topping for desserts, ice cream, or drinks.  It is easy to eat and keep for a long time. 
Sai mai or the floss sugar can be eating on its own too.  You do not need to eat it with roti.  The most popular flavor among Thais right now is our zesty orange which starts off first sweet and then becomes sour like a hard candy, but with a flossy texture that melts in your mouth instantly.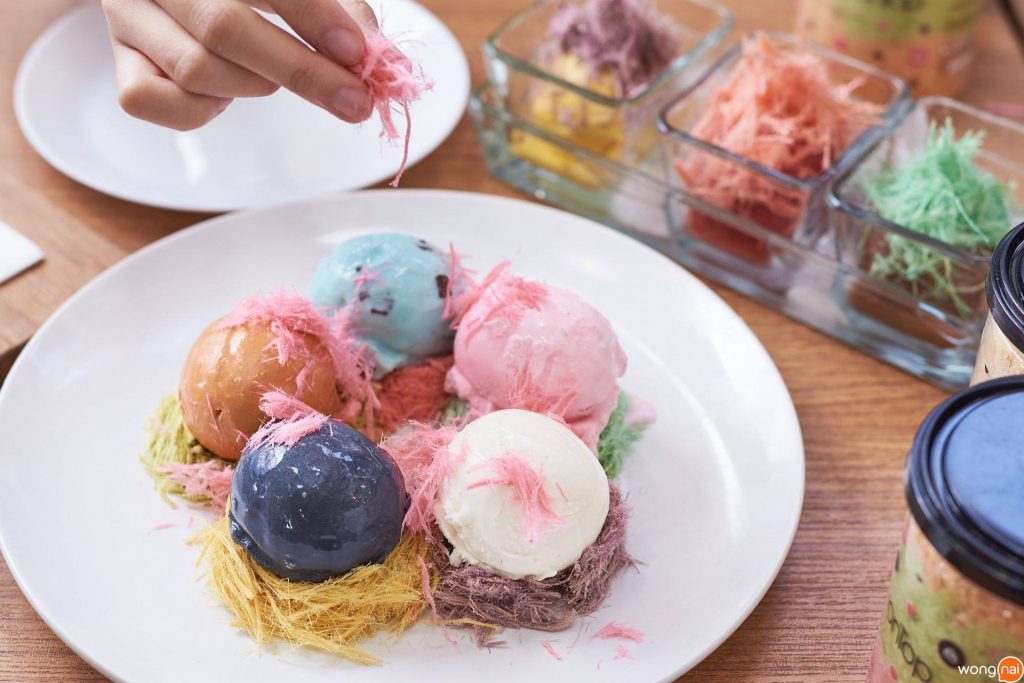 Our focus is to create a product that can be sold all over the world.  Right now we are able to send our products to supermarkets nationwide and we are developing our exports to keep with standards of different countries.  For example in order to have our products on shelves in the United States we have to assure that our product has the shelf life of 2 years.  So we have to continue to develop our product.  Our packaging has to continue to change.  It might not look the same as when it started out.  Right now we are half way to achieving our goals. 
At Thaifex this May you should see our new candy in smaller packaging that is easy to open and eat.  You might see our candy floss being used to sweeten or decorate various types of coffee.  This is just one way of eating it.  In the future we are planning to create tiny crepes in a two-piece set.  We will also reveal roti dough that can be kept for up to a year too. 
How do you maintain a work-life balance as a busy professional woman?
Jainnisa: When I am tired I rest.  Once I have rested, I fight on. If I feel tired or discouraged, I just rest because I want to have a good life.  Life has more value than anything we create that may bring us pride and attention from others.  The most important thing is I have to be proud of myself.  My life may be full of work, but I am still a girl who likes to have fun.  I try to have fun in the work that I do.  Talking to Techsauce right now is fun for me because it is like telling a story to everyone.  It does not feel like work to me.
What is the secret sauce to your success?
Jainnisa: Never stop innovating.  Always develop and research.  This is especially true for our Roti sai mai.  It is nothing new for Thais, but there are people who are willing pay 549 Baht for something that usually costs 30 Baht.  Those who make these purchases see that this is a product that really is different from others.   
Want to see more innovative startups?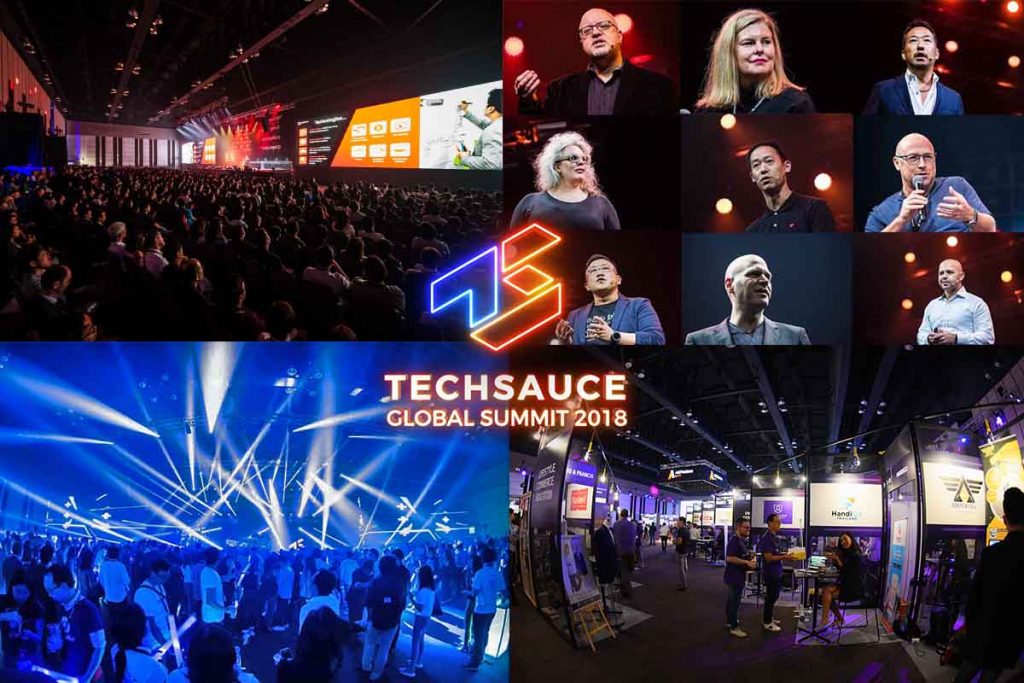 Join us at Techsauce Global Summit 2018 on June 22-23, 2018 at Centara Grand Hotel where over 10,000 participants from over 30 countries are set to come together to share ideas and learn from one another.  For more details go to: https://summit.techsauce.co/
See you there!