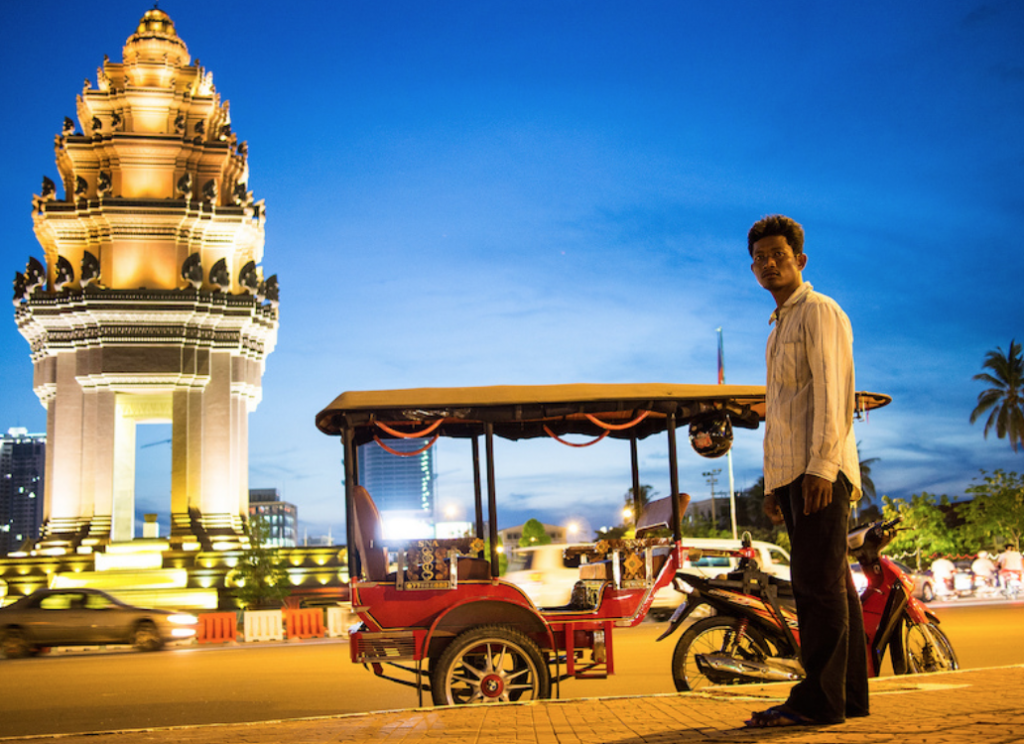 Within South East Asia, Cambodia is thought of as a real tourist hotspot with the man-made wonder of the world, Angkor Wat in Siem Reap as the main attraction. However, in the Capital City, Phnom Penh there is a growing tech startup scene, venture capitalists, and other investors that are building this country's business infrastructure from the ground up.
Cambodia can be overshadowed in the ASEAN community by Thailand, Vietnam or even Myanmar in terms of progressive startups. The Cambodian scene, however, is expanding fast with Incubators at the forefront, Accelerators, Angel investors and Fintech investors as the most prevalent in the countries ecosystem.
There is still a lot of work to be done in certain areas of business.
E-commerce has the potential to flourish, with the help of support in the forms of infrastructure to create a better delivery service, the implementation of proper payment systems that can and will be created by Cambodian tech startups. Mobile payment apps and financial inclusion for all Cambodians also needs to be incorporated for  E-commerce to take effect.
Linna Kay, a consultant for the Emerging Markets consulting firm, in Cambodia took the time to talk exclusively to TechSauce with an insightful look at this promising country, economy, and ecosystem.
There is a strong focus on the Phnom Penh startup scene, is it expanding into other regions of the country?
A lot of economic activity and startup scene is happening in the capital city of Phnom Penh as the infrastructure is strong. Outside of the capital we have the tourist city of Siem Reap which could be the next hub for startups but we need a lot more support financially, and skills to grow this area. The locals understand that there is a need to reach out further than Phnom Penh.
How is the Cambodian government supporting the startup scene?
The Cambodian government support is involved in Incubator businesses, however, we need more support for startups.
If we look at India, for example, there are lots of government supports and initiatives that develop startups. The government in Cambodia should take note and introduce it into the framework of this country.
If a startup scene from somewhere else wants to come into Cambodia, what are your recommendations?
They should reach out to local stakeholders, which are in the form of accelerators and incubators. Business services are willing to help along with a lot of intriguing Venture Capitalists in the Captial.
Are there any corporate support systems in place?
There is a corporate venture called 'Smart' - https://www.smart.com.kh/. 
This platform is really technologically revolutionizing a lot of industries in Cambodia for Cambodians.
It's an application that helps with banking, loans, and mobile services. This is an innovative funding that is larger than anything else on offer in Cambodia.
Is there any privilege or incentive for startups?
Not at this precise moment. We hope that in the future there will be more incentives from the government.
It seems that this country still has a long way to go, but there is a keen startup scene in Phnom Phen, dedicated to technology with on the ground, hands-on investors. In time, this country will definitely become a strong ecosystem and desirable player in the ASEAN landscape.  International and ASEAN startups are clearly welcome in the country to draft in expertise and financial support to this growing economy.