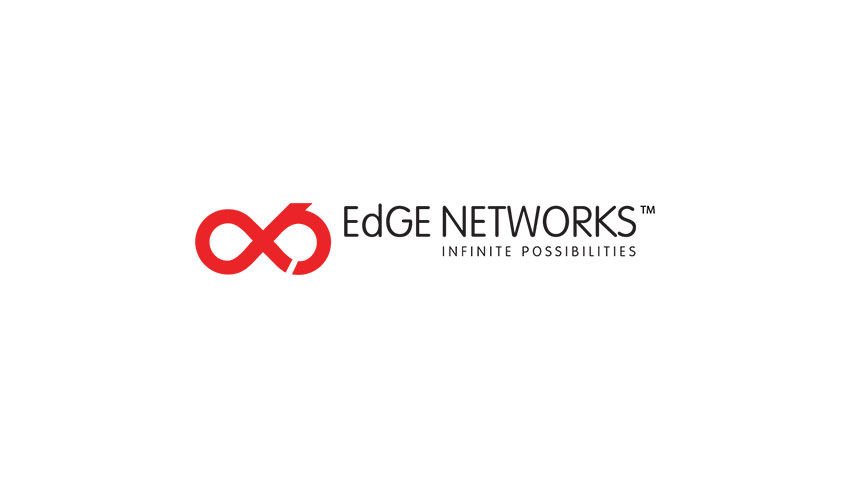 While at the google launchpad TechSauce interviewed the EdGe Network team, an exciting Indian startup. EdGE Networks offers next-gen solutions for talent acquisition and workforce management to the human resources sector. EdGe Networks also incorporate Advanced Natural Language Processing technologies, Data Science approach and Intelligence layers. Their specialized solutions infiltrate masses of complicated data to provide you quick, sharp insights to optimize workforce management methods.
"Our solution forms the intelligence layer atop HR systems and empowers you in future-focused organisation building" (EdGE Networks)
This innovative HR technology company that optimizes the internal workforce specialises in finding the best person internally for the job. We have series A investment with co-investors who have raised over 4 and half million dollars. We are looking to generate a global package which we have hired someone senior in the UK and we are looking to hire someone in the US. We can see how fit the person is for the job in terms of skills and also what the gap is in the market. There is a lot of workforce planning and understanding how businesses focus their demand on what their human capitals are for product development. This is the journey we are on and its all about growth and global expansion which will add more value to customers. It's now just focusing on figuring out how to implement these solutions. 
After EdGe went through the growth program what changed within the company?
Our perspective is now different as it's coming from the U.S. Being exposed to world-class mentors and influencers really helped. We had a startup manager that decided what we needed. When we started meeting these mentors we discovered in a very focused manner that there are multiple ways to apply our technologies and capabilities to take our company to the next level. They helped us leverage our product the best way and how to look at user experiences and to go through the main stages of development. We have competent people on the team and good engineers on the team.
What we realised is that we have a long way to go in specific areas. The program and mentors helped us look at it as a sort of revelation. They broke it down into sections and challenges that we needed to encounter and tackle in order to progress. we had mentors from 8 am in the morning with classes and tutorials which led into the weekend of us internally deconstructing our company in San Fransisco.
Tell us about the Technology aspects that you learnt, not just from Google but overall and how you will improve your platform?
we have been working in deep learning now for 2 years. When we came into google launchpad we thought it would be very technical but it actually looks more at building the culture and how to build a better company. creating better communication within the company is more important. From the technology perspective, we had a lot of mentoring. They instilled confidence in us regarding using the technology. Another mentor explained that having multiple clouds is a good idea but in reality, one cloud is more manageable. It's all about how many corners you are going to cut.
Even though it was about tech, it wasn't strictly surrounded by google clouds or platforms per say. Instead, it was more about how to make technology decisions that create a good product roadmap.
We really understood that from a good working culture we could build a better product to create a good culture which is a fundamental pillar of success. Its all about innovation. Startups really need to focus on one thing intensely rather than on several things at once.
After going through the program you learnt here did you share it with other startups in India?
We had several startups in our office in India which handled KPI's and another home improvement company that we mentored. Healthcare startups too were also at our mentoring program after we came back from San Francisco.
This year you are here as a mentor, what are you planning to share with this program?
Take a step back and look at the algorithm of the strategies you use. My aim as a mentor is to make sure that people add value to the company first before delving into Tech. Another thing I would like to mention is after the google launchpad finished we had total unrest in the company as we delved in KPI mode. There was lots of insecurity about the model and no one understood the value of this product. Google was clear on having an outcome. When we went to graduate the program we had reached these milestones of revenue. You have to find ways to connect with the organisation and develop strategies. From a technology perspective it's looking at the structure of the company, then the strategy of the company then talk about technology. After this program had finished, 7 months down the line we have completely changed.
When looking at entering the U.S would you do it alone or with a partner?
We need to hire specialists in the US which is of prime importance as we integrate into the market and then obviously setting up an office in the US.
For more information on EdGe and the google launchpad accelerator program follow the links below.
https://developers.google.com/programs/launchpad/accelerator/
Who EdGe really are. (EdGe Networks https://edgenetworks.in/)
We are your Workforce Warriors.
Using the steel of artificial intelligence and data science we join forces to battle your toughest talent acquisition and workforce optimization challenges.
Infiltrating masses of complicated data, we provide you sharp insights to optimize your talent management strategies.
Result: stronger business and talent outcomes.
Some say we have magical powers too. We'll let you decide that for yourself!