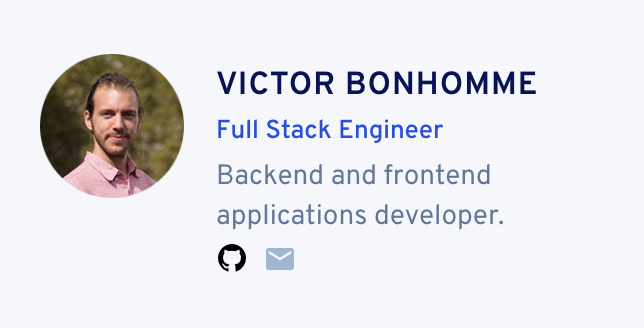 While at the block show event in Bangkok, Techsauce were able to gain an exclusive interview with Victor Bonhomme, a full stack engineer, a backed and fronted applications developer from iExec.
iExec's are the pioneers of a cloud decentralization which are striving to develop the best technologies and to invent new protocols that will bring a decentralization economy to everyone.
As France's first ICO which iExec opened in April of this year. iExec ICO reaped $12 million in Ether and Bitcoin.
iExec is targetting a difficult problem when using smart contracts that need to use computing services which are mainly run by Amazon. At the moment all the contracts that are run on ether are in a very limited and controlled environment and it also costs a lot of money to process them too. Many people want to do AI which iExec provide the solution to this problem. (Victor Bonhomme)
iExec is currently using Off-chain which isn't running on Ethereum. It's not on any blockchain as Off-chain is much faster. iExec is the top marketplace for computing resources. some people buy and some people sell. Some people who sell can use RLC - which is the name of our token.
Anyone who buys iExec's software will have total control of it and that's what iExec aim's to offer. Security is also very important to separate the computer and the host with the application that's running it - this is called Sandboxing and that's what we aim to provide here at iExec. (Victor Bonhomme)
What is the size of your marketplace?
We estimate the size the number of transactions. As it stands we have a lot of transactions, therefore we have quite a big marketplace.
If you rent it from Amazon and in the Cloud it's super expensive where iExec is much cheaper! We are worldwide but some of our clients are from eastern Europe and also as far as Beijing but we are based in France with a strong international team.
As an engineer in the perspective of technical, how far do you think this BlockChain technology will dominate the tech industry?
In terms of money, more and more companies will have to switch to blockchain if they want to stay competitive. Its really about decentralization and playing with this concept and if you are entering this field you need to take responsibility The blockchain is very slow. We need to find a way to make it faster and more effective. It's purely mathematics and programming which have to instill a lot of trust into the person who creates this technology.
For more information on iExec head over to the website -  https://iex.ec/