COVID-19 posed great challenges to healthcare organisations across the world and has indefinitely changed our healthcare systems. Many hospitals and clinics were driven to digitalise their systems by streamlining in-patient treatment and remote consultation.
While software developers aim to meet the technological needs of their clients in the healthcare industry, substantial technical breakthroughs were driven by digitalisation, big data, and sophisticated analytics. Through the increasing number of medical solutions, the Healthcare Technology industry has seen major growth, along with more and more competition.
With that, Techsauce had an interview with Lim Wai Mun Founder and CEO of Doctor Anywhere to find out more about their experience in these pandemic times. He shared with us their challenges and opportunities during this time, plans for the future after the recent Series C funding, plans in Thailand and the future plans of Doctor Anywhere as a player in the telehealth industry.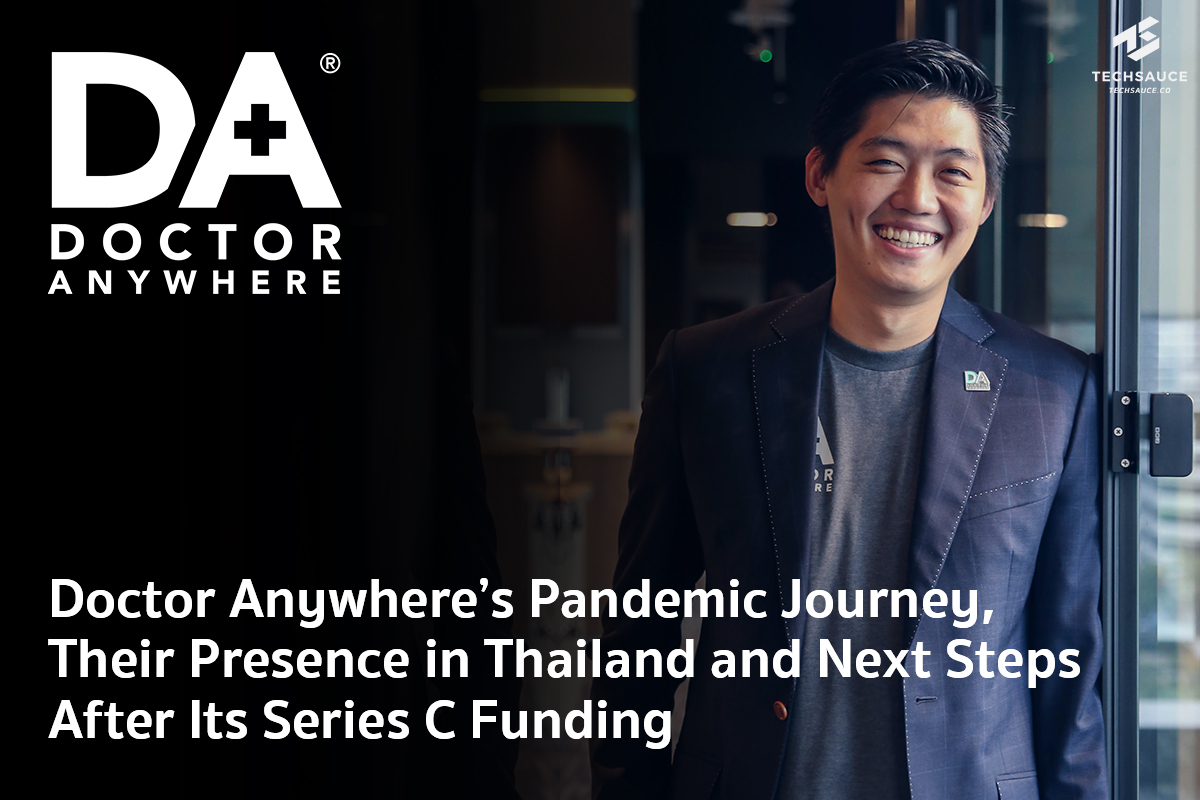 Lim Wai Mun, founder and CEO of Doctor Anywhere
"Over the past 18 months, the COVID-19 pandemic has served as a catalyst to fast-track the adoption of telehealth services in the region, by at least 5 years in our estimate. As user behavior shifted to online purchases, we've experienced a tremendous uptrend in online medical consultations, medication purchases, and health-related purchases on our marketplace. Similarly in the region, businesses and consumers have developed a better understanding of telemedicine and are much more motivated to adopt the service."
These are the words of Lim Wai Mun, founder and CEO of Doctor Anywhere in an interview with Techsauce.
For Doctor Anywhere, they found opportunities during this challenging season and leveraged them, launching services and programs to support the physical and mental well-being of the people.
"When the pandemic first broke out in early 2020, there was a lot of public uncertainty and fear, DA quickly launched an online Covid-19 Medical Advisory Clinic to provide on-demand consultation and support for people with suspected COVID-19 symptoms. Since then, we have also launched an online mental wellness module to connect trained psychologists to users – an area that is especially crucial during these challenging times; as well as a specialist module to connect users to private hospital specialists."
Doctor Anywhere was conceptualized not by way of the traditional "for-profit" business angle but more from seeing a true gap in healthcare accessibility, even in a developed country like Singapore. "The thought came up for me to create a solution where I can help bring affordable and convenient healthcare closer to people who are most in need." While DA started off as a not-for-profit side project, it eventually evolved into the main gig as Lim realised that pivoting it into a commercially viable model can help DA to widen its reach and impact more people who need its service."
However, just like everyone else, Doctor Anywhere also has its fair share of challenges.
Firstly, user mindsets. In certain countries, seeking timely medical attention is not an ingrained habit, with patients only choosing to see a doctor when they encounter major health issues. At this stage, digital strategies might not be sufficient to support the patient's recovery journey.
Secondly, infrastructural and logistical challenges prevail in certain regions, making it difficult to deliver medical care on time.
Thirdly, the rates of technological adoption across different regions hamper the adoption of digital solutions. Without strong technological infrastructure and the use of data networks, the benefit of digital solutions cannot be maximised.
On overcoming these challenges: "We adopt an omnichannel approach to introduce telehealth services and build trust with our users. As a tech-enabled healthcare company, DA is the only regional telemedicine platform with consistent, yet localized operations across Southeast Asia. In every country that we operate in, we have a local team to provide healthcare access to our users via our (1) on-demand virtual GP clinic, (2) home-based healthcare team/e-pharmacy medication delivery service, and (3) tech-enabled DA Clinic and pharmacy chain outlets.
We also work with strong local partners with established track records and have established good relationships with the local government and healthcare ministries. For example, in Malaysia, DA is part of an advisory team working closely with the Malaysian Ministry of Health to provide our insights and best practices for their telemedicine regulatory framework"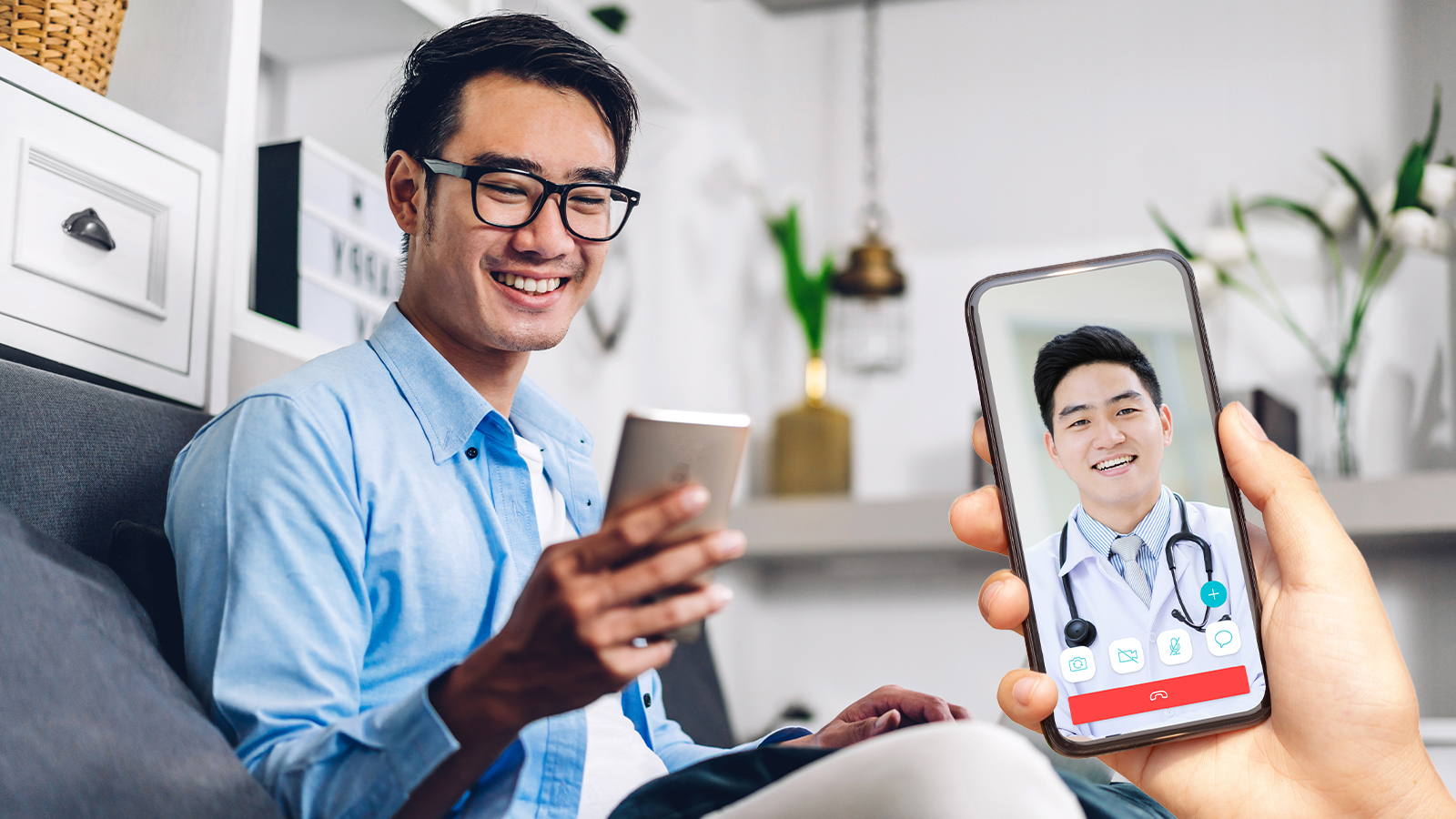 Following its Series C funding just last month, when asked about its business objectives and plans, they share:
"Our key areas of focus include strengthening Doctor Anywhere's suite of products by scaling our tech infrastructure and big data capabilities to ensure a more seamless online-to-offline user experience.
We are also looking to widen our product offering to serve more users in the region – for example, we will be introducing new specialty modules, shortening medication delivery time, and developing personalised healthcare plans.
This latest investment will significantly bolster DA's market leadership and put us in a leading position to further deepen our presence in our existing markets. It will also allow the group to expand into new markets, to drive our mission of transforming the regional healthcare landscape through technology."
It is no doubt that Doctor Anywhere is doing well especially in the midst of this COVID-19 season. It currently operates in 5 countries in the region: Singapore, Malaysia, Thailand, Vietnam, and the Philippines.
In Thailand, their operations are based in Bangkok, where they provide both online telehealth services to consult with medical professionals, as well as offline services such as home-based health screenings and clinical services. They also provide a 3-hour free delivery of medication, covering Bangkok and Rayong.
"Our goal is to become the largest omnichannel telehealth provider in Thailand. We have widened our services beyond general practitioners to include mental wellness (psychologists and psychiatrists) and specialists. We will continue to add more specialities in the coming few months, as well as explore other partnership opportunities to reach more people in Thailand."
Founded with the heart of empathy and compassion of a doctor, the rural areas of Thailand is not forgotten.
"We have recently expanded our medication delivery service outside of Bangkok to include the upcountry and will be looking to widen the coverage to the whole country later on. For locations that we are yet to deliver to, patients can obtain a prescription memo from our doctors, and fill them at their nearest pharmacy."
For patients in rural areas, the app provides them with timely medical triage, connecting them quickly anytime throughout the day to a licensed doctor. This can help them to make an informed decision to seek the right medical care for their condition.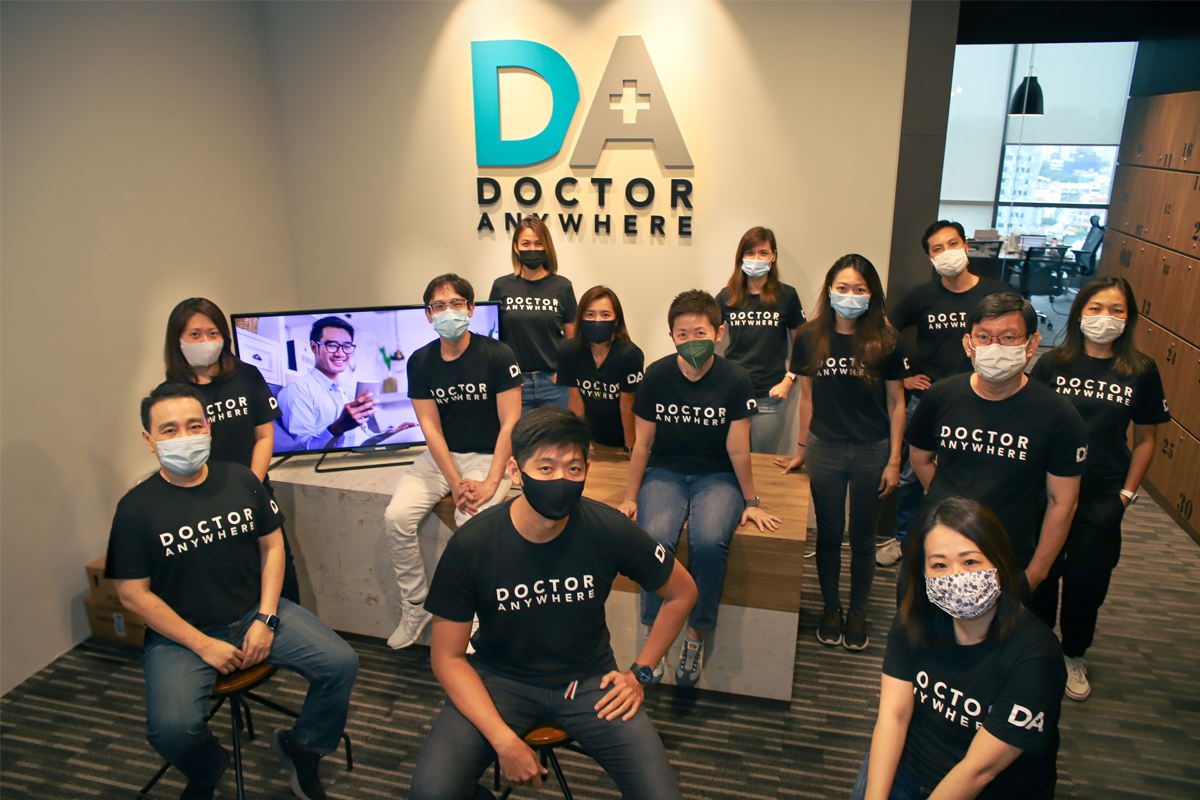 What's next for the future?
There are a few trends driving tech and business innovations in the healthcare industry in Southeast Asia, all at various stages of development:
Online pharmacies

Telehealth

Home-based services

Connected medical devices
At the current stage of innovation trends in SEA, Doctor Anywhere believes that telehealth and online pharmacies are changing and leading the healthcare industry growth, and adoptions have been accelerated by the pandemic.
In the newer healthcare world, the industry is also figuring out how to be more connected, omnichannel-enabled and interoperable. This has presented opportunities to the industry to go digital on many fronts, going beyond simply offering virtual consultations.
"At Doctor Anywhere, we've been able to diversify our innovation pipeline to meet the pressing needs of our users by launching useful services such as Covid-19 Medical Advisory Clinic, and specialised modules for nutrition and fitness, mental wellness, and medical specialist consultations. We have also been connecting devices to our ecosystem to enhance user experiences."