At this year's Seedstars event Artie Lopez, the Startup Coach, Founder and Advocate for brainsparks, a tech incubator from Manila was on hand to talk extensively about the Philippine ecosystem and the connectivity of South-East Asian markets with the rest of the world.
Techsauce sat down with one of the cofounders of brainsparks and Vice President of the Venture Capitalist firm First Asia (www.firstasia.com.ph) to gain a full understanding of what this tech incubator can do for startups in the Philippines, regarding mentorship, investment and increasing awareness of their products, services and businesses.
Tell us about brainsparks, your background and how you got into the tech industry...
I have been in the tech industry for a while now, and I started my first tech startup in 2001. I started working for other tech startups in the region too. While I was there, I focused on mentoring the startups, and then I decided to go more prominent, and I found cofounders who wanted to develop a tech incubator. We have helped over 20 startups so far, and we work closely with the Philippine department of trade and industry which then started to coordinate with Seed stars to progress international notoriety with the startup scene in the Philippines.
As a tech incubator, what do you offer regarding mentorship and investment?
We do things in a very different way. The structure in the Philippines is very different from Thailand and Malaysia where we are very early in our ecosystem.
The three things we do differently are:
We don't do cohorts
We don't give cash upfront.
We do not ask for equity upfront. We have to work together first for a long time before we start talking about equity.
What is the Philippines market like regarding innovation, startups and investment? Is it a developing and budding landscape?
We are more underdeveloped than Indonesia for example, but we are getting there. We are still a growing ecosystem. Startups are beginning to accelerate fast; however, we lack early stage investment which is something that we need to progress. It all comes down to regulations which as usual things take time and in the Philippines, it will take time.
We at brainsparks worked with the government to speed up the regulation process which is what we are doing now. The founders in the Philippines are entirely different from the rest of the world. The founders can become very hyper-local and too focused on solving the problem in the immediate area. They need to make sure that they keep their business model open to expand out to the direct market.
What are some of the challenges that you have faced while building the company?
Dealing with the founders and mentoring the founders to progress is still our primary focus. Getting foreign investors to come into the Philippines was difficult. We tried hard to network and grow our relationships with external VCs. A lot of external VCs are interested in coming to the Philippines now which is proving that we are progressing as an ecosystem. As it stands we only have 4% credit card penetration at the moment, but it will hopefully increase as we integrate FinTech into the Philippine market which will improve financial inclusion.
What are your thoughts on the competitiveness of the entrepreneurial and startup industry?
I've worked with thousands of founders, and the most successful ones have the most insightful and in-depth knowledge into the problem they are trying to solve. You have to look at it from a broader point of view also, but if you want to be successful and want to get global investments you have to think bigger. You can start small and focus on solving the problem first and then expand, but you have to have an advanced business plan.
Are there any competitors in the market and how do you deal with other tech incubators?
There aren't that many nationwide but we are very connected, and the ecosystem is very into helping each other which is a good thing. We have an open door policy at brain sparks and push people to attend other incubator programs in the country. We even try to help them get into global incubator programs. There has been some activity from overseas incubators 'Magic Malaysia' which is very progressive as the Malaysian government empowers them. They get different startups from around the world and take them to Malaysia to get the founders to go in depth with the support of corporates. However, the upside of our incubator is that we are a bit more intimate.
As an Ambassador for Seedstars in the Philippines, what benefits do you see from this global platform?
We look for people that match with our core value. It's not just startups but more about the founders that are doing work on a global scale. We are trying to bring in European investors into emerging markets that is amazing and is something that Seedstars represents.
What benefits do you have for startups looking for investment, seed or series A funding, or when developing into other markets?
When you speak to an investor, you have to make sure that you know who they are and that you can connect on a personal level. Do as much research as possible. A warm face to face interaction is better than a cold call. As a Tech incubator, we are really into getting to know our founders and monitor their progress. Have a schedule and make sure you do stuff 3 or 4 months in advance. Get your face out there asap.
We like the work that Seedstars is doing and that its globally connecting everyone. The fact that they are doing it in a more scalable way and trying to bring in the European influence from investors and mentors into the market is just amazing! Two winners of the global Seedstars events have also been Pilipino which is remarkable which would never have happened in the past. Seedstars allowed for Philippine startups to be part of the wider community which has propelled us further.
What are your predictions for the connectivity and development of growing ecosystems in Southeast Asia?
We are not Silicon Valley regarding a developer ecosystem, and we have an entirely different culture but what Silicon Valley has achieved we hope to emulate in the future. We are starting to see super successful angel investors in south-east Asia which is inspiring.
The world can no longer ignore ASEAN which is strengthening daily. Of course, we have China which is, of course, an influential player. However, we have a population of over 600 million within ASEAN. The technologies that are developing in the ASEAN region are inspiring.
Bio of Artie Lopez: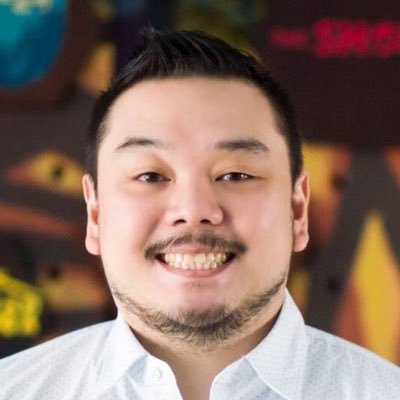 Startup Coach, Founder and Advocate. Web and Mobile Professional, Hustler
I want to do my part to help grow the Philippine Startup Ecosystem, and that is why together with the help of Brainsparks, we help startups. I am a mentor and professional Startup Coach who can help with most aspects of the business, but I'm most passionate about Customer Development, Pitching, Branding & Marketing, Funding, and Business Models. In Brainsparks, we have an "Open Door Policy", so any startup is welcome to come in and talk to us. Another thing that Brainsparks hopes to do is to develop educational programs and events to address the needs of startups, and those are open to everyone. If you are a startup or know of one that needs help, send me a message and let's talk.
Bio of Brainsparks: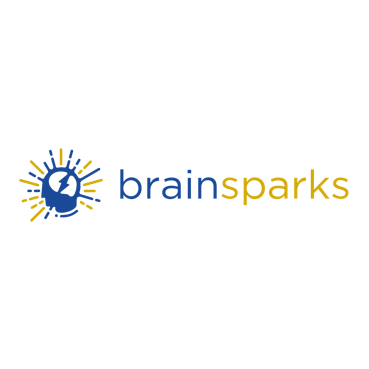 https://www.brainsparks.ph/index.php
Brainsparks is a team of mentors, founders and investors who help awesome founders build the foundation, mindset and principles for sustainable growth. Brainspark 20 is made up of 20 promising startups and their founders. Brainsparks handpicks these startups based on their impressive performance, mission, and ideas. In turn, Brainsparks invests more attention and fosters closer relationships with the Bitspace 20, giving members more comfortable access to the best support that Brainsparks has to offer. Brainsparks works with industry experts that startups can tap for guidance and mentorship. It also has linkages to retail businesses and corporate partners.