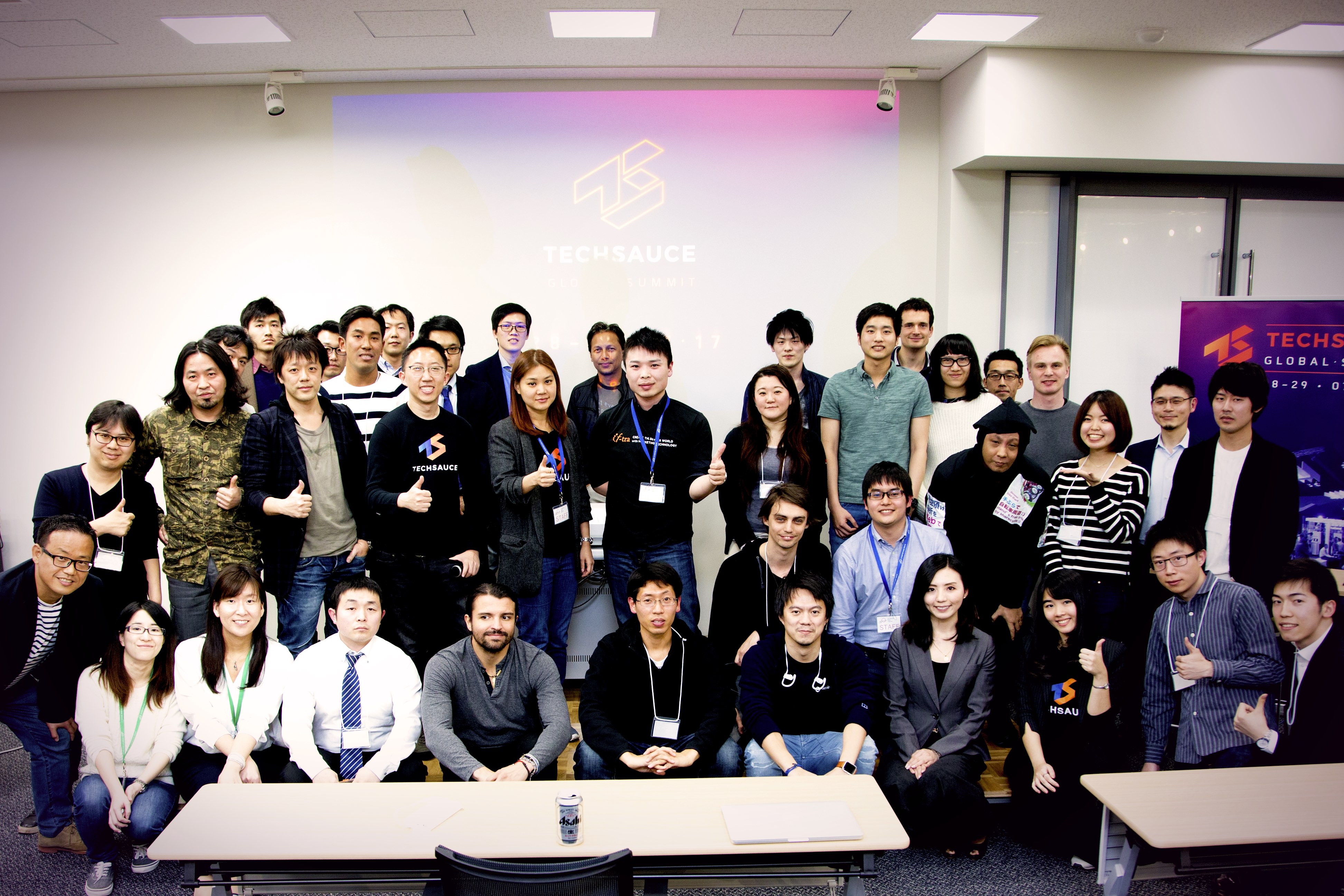 Techsauce Global Summit Roadshow at Startup Hub Tokyo
Two weeks ago, Techsauce's Global Summit Roadshow hit Japan on March 18th at Startup Hub Tokyo when Japanese startups, corporates, and media came together to experience a taste of what is to come. The evening culminated with the special "Techsauce Global Summit" roadshow pitching competition that is being held in a total of 6 cities leading up to the grand finale in Bangkok on July 28-29 of this year.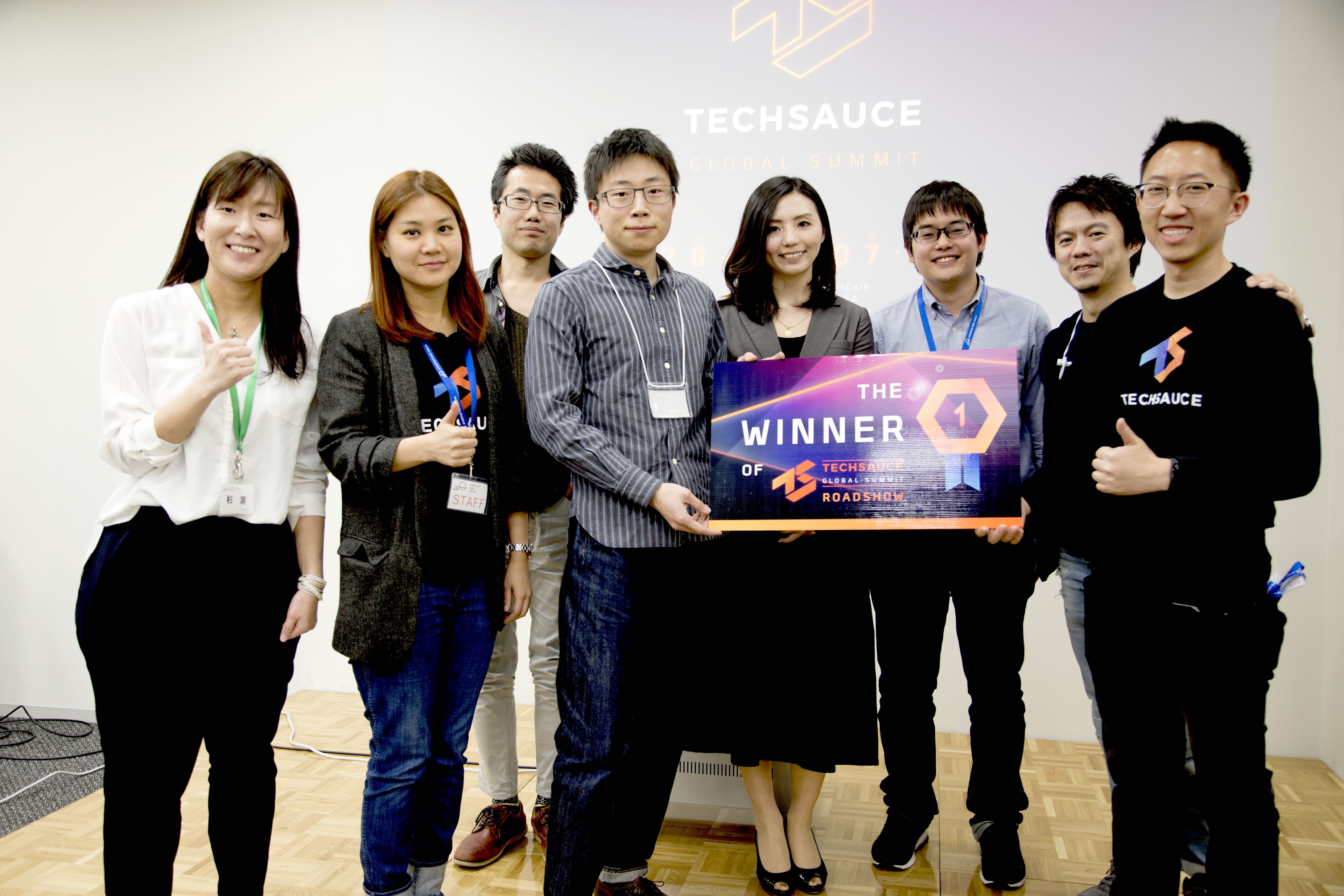 Pocket Concierge wins the day - congrats & see you in Bangkok on the final pitching stage!
In Tokyo, the stars of the night were Pocket Concierge who walked away with the big prize: two round-trip air tickets to Bangkok to participate in Techsauce Global Summit 2017, free accommodation, a free exhibition booth at the summit, and a spot in the final pitching competition on the Bangkok stage.
What exactly is Pocket Concierge? This ingenuous startup is a premier restaurant reservation service that partners only with high grade restaurants that targets foodies with a cultured palette who often find themselves frustrated and unable to book the restaurant they like.
Striving to alleviate the often complicated and difficult procedures of reserving a seat at a highly-sought-after restaurant, Pocket Concierge allows customers to receive real-time information of the restaurants' availabilities and make reservations at Michelin-starred and other amazing restaurants in Tokyo and Kyoto.
Runners up Crowd Realty - a P2P (peer-to-peer) platform for customers to invest in real estate - were also awarded two free passes to the Summit.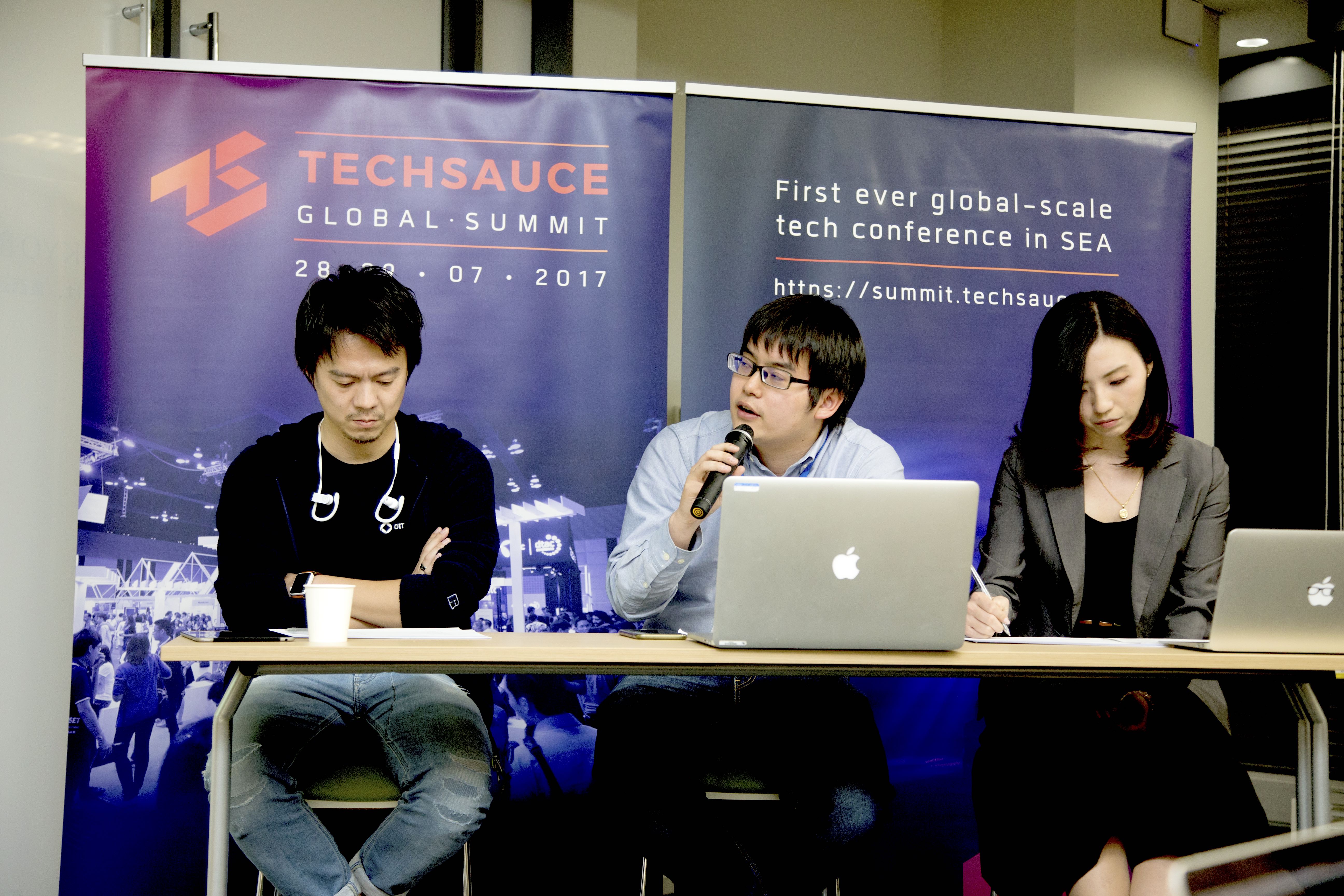 The Judges' Panel (from left to right): Jun Hasegawa - CEO of Omise, Tetsuro Miyatake - Investment Manager at DG Incubation, Inc. and Kanako Honda - Associate at YJ Capital
The roadshow also featured a fireside chat with Jun Hasegawa, CEO of Omise and Goichiro Arai, CEO of Arcterus titled, "How Japanese Startups Can Expand to Southeast Asia: The Challenges and Opportunities."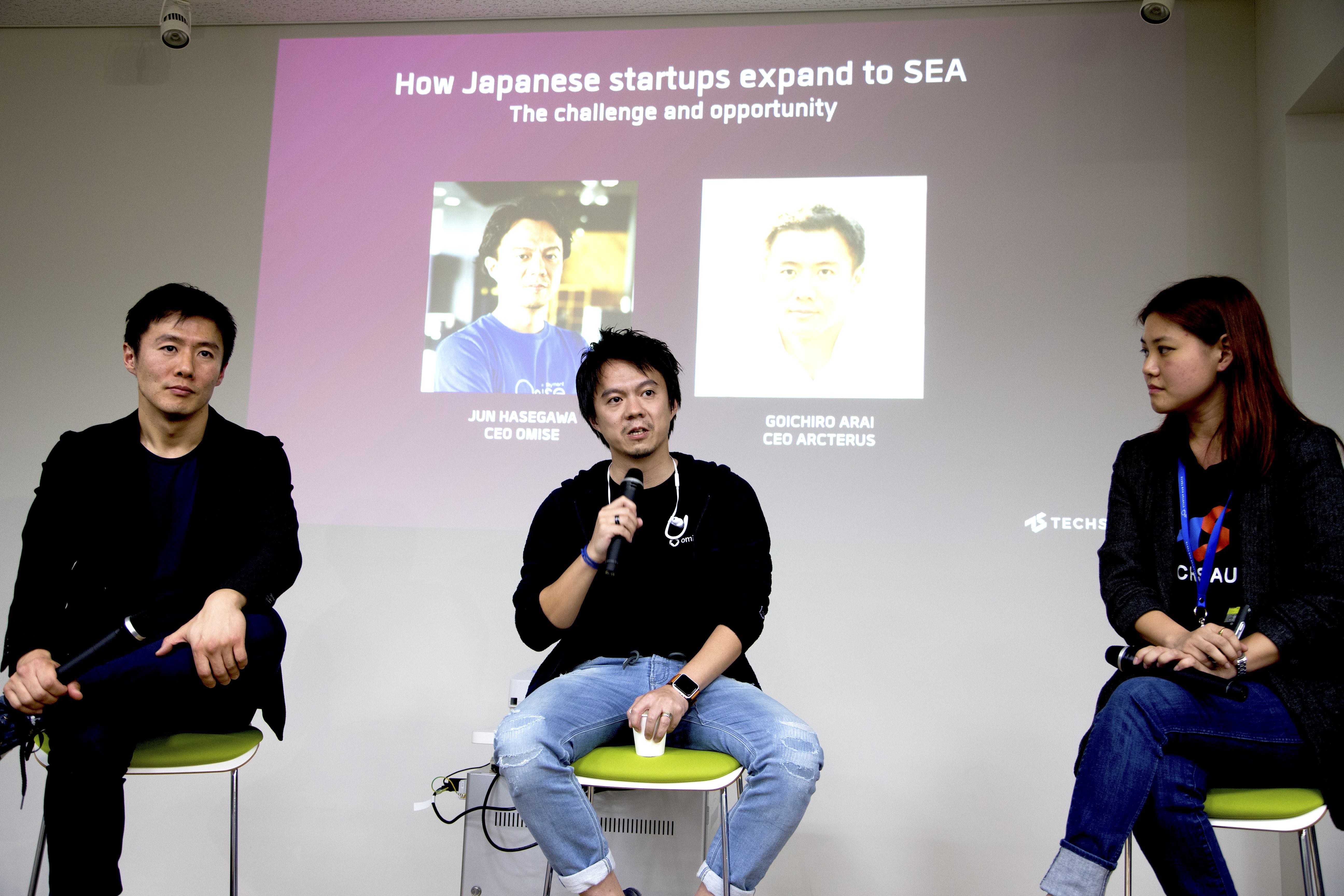 Panel discussion moderated by Oranuch Lerdsuwankij, co-founder and CEO of Techsauce
Techsauce is aware that in Japan, there are many startups who are interested in expanding their market to Southeast Asia, but do not know what to expect. Therefore during the event, we invited two startups with different backgrounds to share their experiences with expanding into Southeast Asia.
1) Omise - a B2B model FinTech startup whose co-founder is Japanese but has built up his business in Thailand and expanded from there into Southeast Asia.
Hasegawa saw Thailand as an interesting country to serve as a springboard for expansion into Southeast Asia, due to the country's activeness and alertness toward startups. The government is very supportive, including the BOI, which supports tax deductions for startups and SMEs. In addition, many investors (VCs) have poured into Thailand. Last year, Omise itself secured the largest Series-B funding round for any FinTech company in Southeast Asia at USD $17.5 million. To date, Omise has already secured over USD $25 million in funds. But money aside, the deal was important in other ways - the latest investor was also a strategic partner who had the right network to help expand Omise Payment into other Southeast Asian markets.
Hasegawa also pointed out that on the other hand, SEA presents a huge challenge in scaling to other countries. In SEA, a country's regulations may vary wildly from the one next to it. There are many discrepancies, especially with regard to FinTech, which has a lot more direct links to regulatory than other businesses.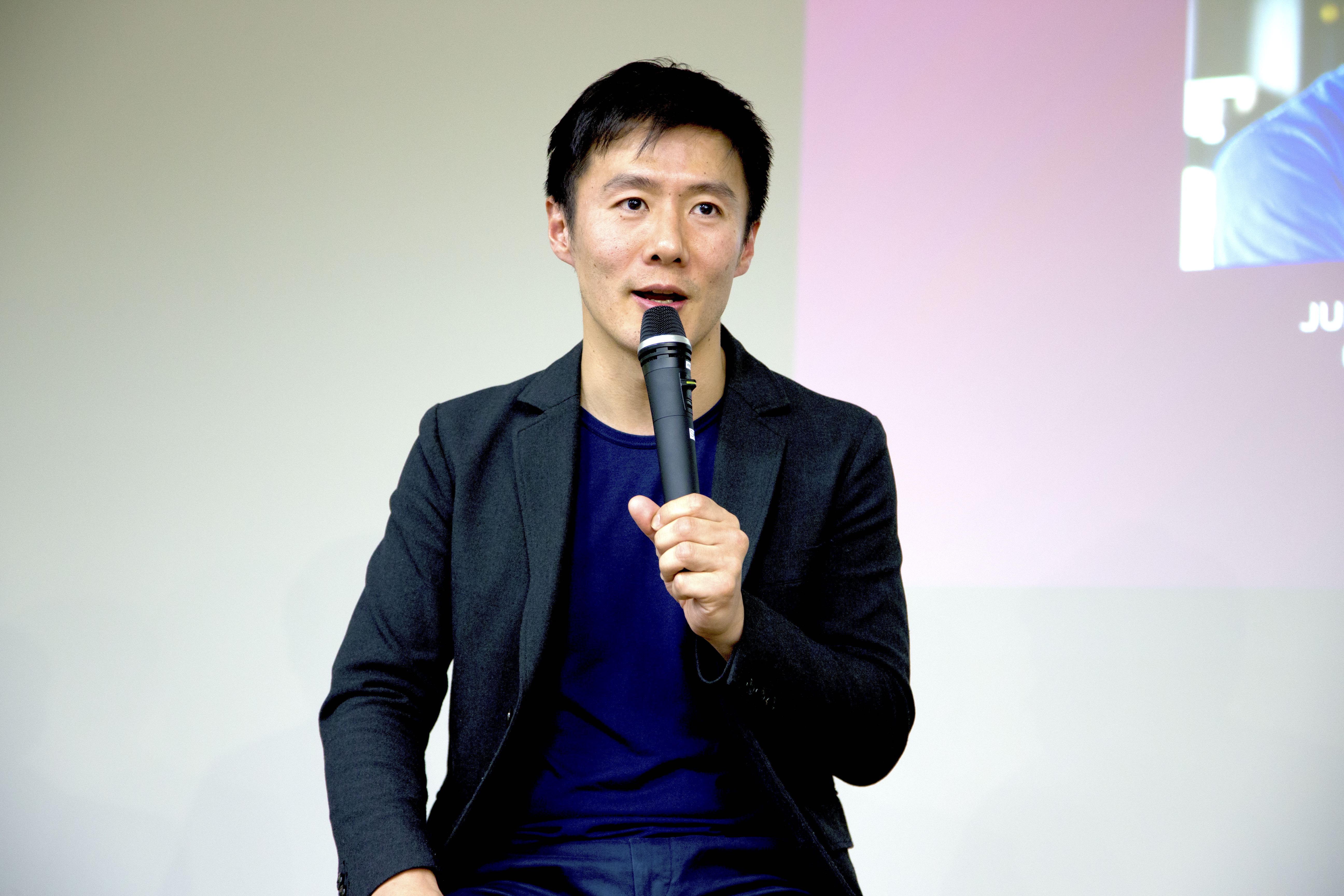 Goichiro Arai, CEO of Arcterus during the panel
2) Arcterus - a B2C model Ed-Tech company
This case is different from the last in that Arcterus is a startup from Japan that has previously expanded into SEA but in a very unique way as it does not have any offices in the region. Despite this, it has already acquired over 500,000 Thai users - most of them being high school students, part of Arcterus' target customer group.
According to Goichiro Arai, who also recently acquired a Series-B funding in 2016, the advantage of the SEA market is that it's huge - both Indonesia and Thailand offer a vast market.
What he sees as the biggest challenge for business expansion in the region is: One must consider what to do to monetize in each country. It's certainly not easy for foreigners to enter a country and crack the code. Expatriates need to be able to find a local trusted partner to help expand the business in that country, suggests Arai. This is definitely one of his recommendations for Japanese startups looking to expand their business into Southeast Asia.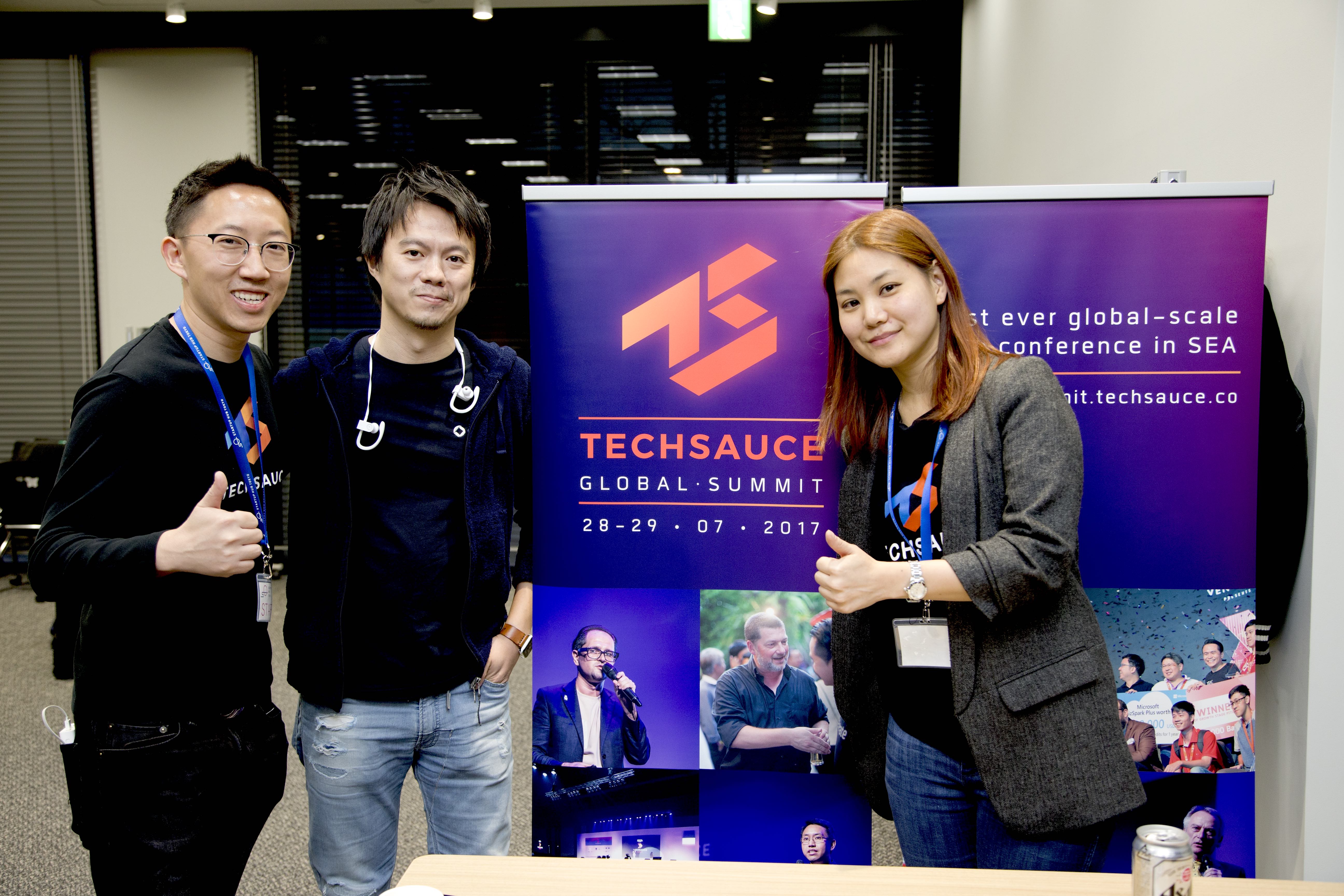 Techsauce co-founders Amarit Chareonphan and Oranuch Lerdsuwankij share a photo moment with Jun Hasegawa, CEO of Omise after the roadshow
_______________
Techsauce Global Summit 2017 is the melting pot for global and regional leaders in technology, venture capital, corporations and startups. Heralded by many as the "freshest and edgiest" tech conference in Southeast Asia, this is Southeast Asia's must-attend conference for technology entrepreneurs from Southeast Asia who wish to propel themselves onto the global stage and global investors who wish to identify the region's leading startups.
As Southeast Asia's first global-scale conference, it will assemble more than 6,000 participants in Bangkok on July 28-29 including 1,000+ startups, 200+ venture capitalists, angel investors and corporates, and 200+ journalists from global media outlets for this year's ultimate gathering at Centara Grand Convention Centre in Bangkok, Thailand. The Summit facilitates an opportunity open up to Asia and the rest of the globe with top VCs and corporations such as 500 Startups, Y Combinator, Techstars, Life.Sreda VC, Facebook, Samsung, HP, Dentsu Inc., EY and Idea Tokyo.
See a full list of speakers and full info here: http://summit.techsause.co
Book your tickets today & save: http://ow.ly/yfr3309Xnb5
To reserve spacing for booths, contact us at [email protected]
CHECK OUT OUR UPCOMING ROADSHOWS!
Singapore, 04.21.17 at Working Capitol Robinson Road: https://www.facebook.com/events/1290584570978601/
Jakarta, 05.12.17 at Freeware Working Space Group: https://www.facebook.com/events/139778179885444/
Kuala Lumpur, 05.19.17 at Common Ground: https://web.facebook.com/events/1852435671640746/
Hong Kong, 06.15.17 at We Work Wan Chai: https://www.facebook.com/events/1465552063475694/