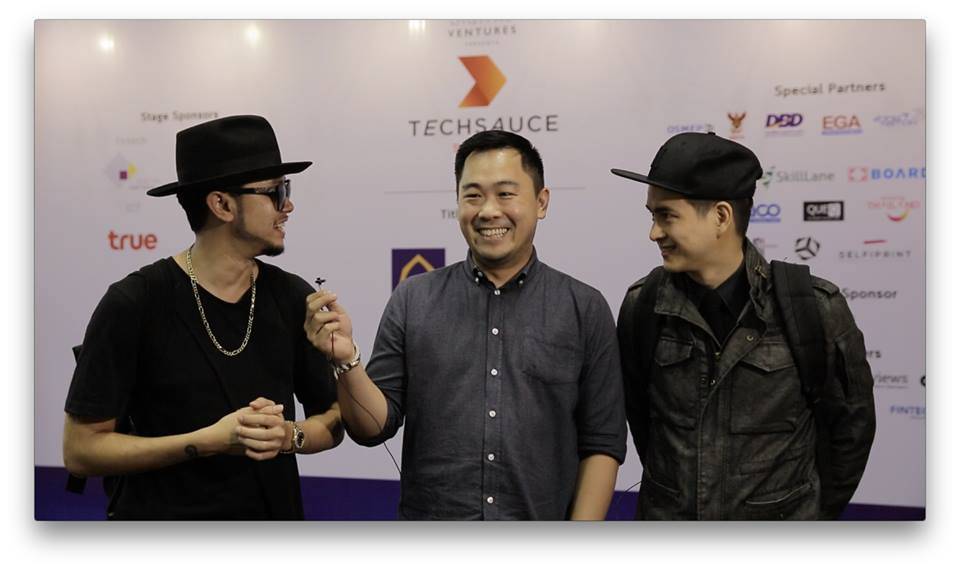 The road from hip-hop to investing in startups is not a well-walked one, but two of Asiola's co-founders, Montonn Jira and Khanngoen Nuanual are well-known singers and rappers. They were joined by their co-founder Jon Lor to chat to Techsauce about crowdfunding.
Jon explained that well-known crowdfunding websites like Kickstarter and Indiegogo lack the local knowledge needed to perform well in Thailand. "Far too often we see Kickstarter campaigns launch on the platform, only to fail, but be highly successful on our platform."
As an example of a campaign which worked well due to local customizations, Montonn highlighted Koh, a company that makes beach shorts, who had a successful campaign on Kickstarter. In Thailand, Asiola worked with them to redesign local school uniforms, using the same advanced fabrics.
We also asked Montonn and Khanngoen their experiences about switching from the music industry to the startup industry. Montonn noted that as artists, they were actually users of their own platform, to test new ideas. With varied experience in the music industry working with labels and managing other artists, the transition wasn't as difficult as they expected.
Regarding who backs projects, Montonn thought it was very project-specific. Each person who creates a campaign has their own audience who share "the same views, same passion, same community-driven ideas".
The team agreed that crowdfunding was the perfect way to test an idea, whether musical or technical. "You put it out there and see a result. If it catches on and gets funded, you have a good idea. If it doesn't, you may need to rework your idea". Reporting by Matt Mayer, Techsauce team