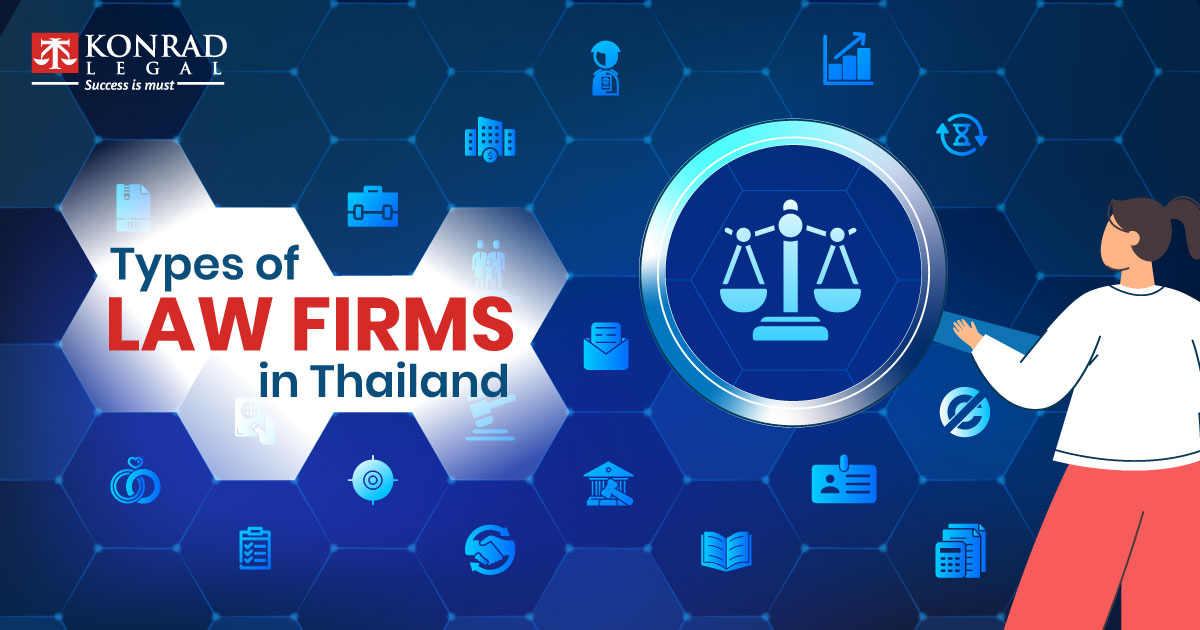 The capital city of Thailand, Bangkok, houses the vast majority of lawyers, government offices, courts, and law firms in Thailand. In the regions outside of Bangkok, there are additional provincial courts and local attorneys who provide services in a wide range of fields. Nonetheless, the vast majority of lawyers are concentrated in Bangkok, Thailand's capital.
However, this concentration of lawyers in Bangkok is especially true in issues involving commerce and trade. It is noteworthy that Bangkok is not only Thailand's commercial capital but also home to all of the country's government ministries. Thailand's Supreme Court, appellate courts, and the Court of International Trade and Intellectual Property are all located in Bangkok.
This article provides a complete and detailed description of Thailand's attorneys and law companies. These lawyers practice international law and/or represent international clients in Thailand. A brief section about lawyers who may be unregistered but yet provide legal services in Thailand is also included.
INTERNATIONAL COMMERCIAL LAW FIRMS IN THAILAND
Lawyers practicing business, finance, and trade law can be found in a number of international and domestic law firms. International corporations, public enterprises, and larger domestic commercial concerns are typically their clients. Foreign lawyers frequently work alongside Thai lawyers in these businesses, with the Thai lawyers being multilingual and many having acquired advanced degrees abroad.
Following the financial crisis of 1997, there was a surge in demand for bankruptcy and financial restructuring lawyers, resulting in an influx of multinational law firms establishing offices in Bangkok. Many of these worldwide enterprises are attempting to adjust their workload and staffing requirements to the existing market after the restructuring process. This has proven tough, and many international companies have downsized or closed their operations in Thailand.
IMMIGRATION LAW FIRMS IN THAILAND
A number of foreign lawyers have opened law firms in Thailand specializing in immigration law in recent years. In Thailand, immigration law has traditionally included immigration to Thailand and the Thai visa application process. The contemporary firms and their lawyers have a specific focus on assisting Thai nationals in obtaining visas to other countries. This is particularly for the United States, the United Kingdom, other European countries, Canada, and Australia.
FAMILY LAWYERS IN THAILAND
Generally, family lawyers work as sole practitioners or in small to medium-sized firms. Because Thailand has such a significant number of foreign residents, there is a demand for family lawyers that specialize in international family law. This is a field of specialization that normally necessitates the services of a lawyer that is familiar with several legal systems as well as the Law of Conflict of Law. International prenuptial agreements, marriage registration, divorce adoptions, guardianship, and probate or inheritance cases are all common matters solvable by Thailand family lawyers. A Thailand lawyer can also help with the registration of foreign-born individuals' births.
TRADE AND BUSINESS LAW FIRMS IN THAILAND
Companies operating in Thailand, both domestic and international, require the assistance of a Thailand lawyer for company formation, intellectual property legislation, trademark registration, and copyright concerns. Because there are limits and unique rules that apply, non-Thai citizens and multinational corporations launching operations in Thailand frequently have specific requirements. Work permits, labor concerns, Board of Investment applications, customs clearance, and accounting and regulatory compliance services are all handled by Thailand lawyers.
REAL ESTATE LAWYERS IN THAILAND
Non-Thai nationals cannot own land in Thailand under Thai law. Non-Thai citizens must follow special laws and procedures. Estate and real estate law concerns sometimes become entwined in family situations. Thailand lawyers aid with condominium purchases, Thai property law counsel, Thailand land leases and mortgages, and Thailand usufruct and occupancy.
BEWARE OF UNLICENSED LAW PRACTITIONERS IN THAILAND
You must know the difference between Thai and international attorneys with licenses, and people posing as attorneys. A number of international lawyers with licenses from their home country are subject to the norms and procedures of their bar association. They are legally operating in Thailand as Thailand law firm managers, liaisons, interpreters, and specialists in foreign law. Foreign lawyers with complete academic qualifications and ethics investigations and have to behave professionally or face disciplinary action.
Foreigners acting as licensed lawyers hide behind a number of guises and euphemisms. Moreover, this is due to Thailand's relatively lax regulatory structure surrounding foreigners operating in the country. They frequently imply that they are attorneys by having others make statements. But surprisingly, they never explicitly indicate where they are licensed or what license they hold. Whereas, a licensed lawyer will proudly disclose the degree they hold and the jurisdiction of their license.
THE BOTTOMLINE
The law is a fiduciary profession that necessitates a high level of trust. You must take the protection of licensing authority and an oversight agency. Without this, fraudsters acting as attorneys might take advantage of the attorney/client relationship and the confidence it implies. Individuals acting as professionals, whether bankers, stockbrokers, doctors, clergymen, or lawyers, commit a large number of frauds and other crimes. Verify their credentials.
For hassle-free and trustworthy legal and accounting consultation, feel free to email us at [email protected]. We are open to addressing the requirements of both Thai and Non-Thai individuals and firms in Thailand.