This year, Techsauce is privileged to have such a passionate and people-driven trendsetter like Akiko Naka, the youngest Japanese female founder who bring her company, Wantedly, to IPO on Tokyo Stock Exchange.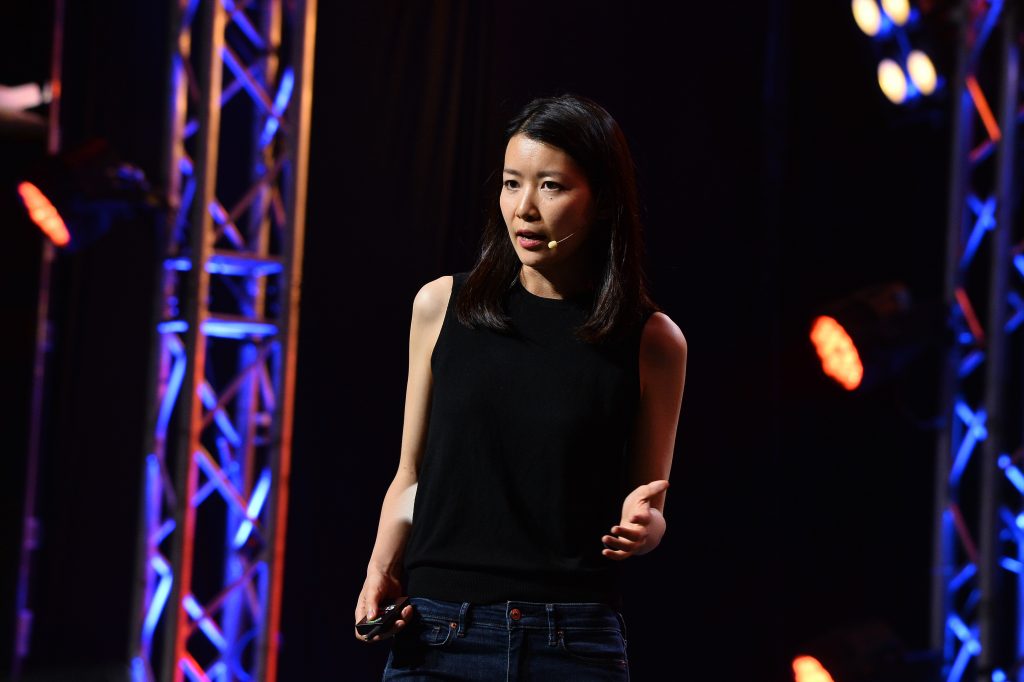 Having lived and worked in Japan myself, I can assure you that this woman is like no other, especially in the Japanese society where gender discrimination still plays a big part at work and on social basis. According to the World Economic Forum, Japan is placed 114th in gender equality out of the 144 countries being surveyed in 2017, dropping by three from the previous year. In addition, Japan merely had 9.5% female share of seats in parliament in 2016, according to Organization for Economic Co-operation and Development (OECD) report, which also stated that Japan has the most male-dominated political class in the OECD. With the cultural norm where challenge on the status quo is not considered anywhere near positive, how did Akiko manage to break out of that convention then? Here's her story.
Akiko's background prior to the birth of Wantedly
Akiko graduated from Kyoto University majoring in Economics. She had a what-seemed-to-be perfect and enviable start landing a job at Goldman Sachs in 2008, the same time the notorious global financial crisis hit. Despite pulling through the economic downturn, Akiko was willing to let go of her prestigious career path in order to pursue her passion in web operations. She felt that there was something more to life than just fulfilling the societal expectation and following what the majority of people did.
She went on to work with Facebook Japan, which during that time, had only 4 employees including Akiko, in a small apartment office at Omotesando in Tokyo. While working with Facebook, Akiko acquired a more solid skill in web design and also self-learned a Japanese-born programming language, Ruby. She spent only six months at Facebook before going on to chase after her passion at an even higher level.
The launch of Wantedly
From then, she has been committed to do something which will both allow her to enjoy her work while also helping others. Akiko knew very well that a lot of Japanese people hate their jobs but are still willing to drag themselves every day to do the work they hate, and she wanted to change that. This led to the birth of Wantedly
With the mission to build a world where work meets passion, Wantedly is a Tokyo-based social recruiting platform which matches job-seekers and companies based on passion and values, rather than money or benefits. Wantedly was first established in 2011 in a one-bedroom apartment in Tokyo. After receiving more revenue and raising more capital, the office then moved to a much larger two-floor building, now with over 150 staffs working for the company. Besides the first branch in Tokyo, Wantedly also launched in Singpaore in March 2017 and in Hong Kong early this year, with another office in Berlin.
What motivated Akiko to come this far?
Her mother is a psychologist who loves what she does. When Akiko was young, her mother worked as a lecturer at a Japanese university. According to Akiko, when you are working in a university, you don't get paid very much, so her mother was poor back then. But since she loved what she was doing so much, she was willing to work hard even on weekends – she was working as if her job was actually her personal project. After earning decent money, her mother went travelling around the world for conferences while making a huge impact for the society and making the world a better place through her research.
Seeing that as she grew up, Akiko came to understand that life is like the rabbit and turtle race; it is not necessary to go fast, but rather, the more important thing is to be steadfast in your goal and work diligently towards it despite the slow process. From then, Akiko was determined to find what she loves, and work hard on it.
"Before Wantedly, I had no clue what I wanted to do in life. I did not know what I love doing. If you ask a 5 year old kid what their favourite food is, he or she will tell you Mac and Cheese, maybe that's because they haven't tried the good steak, sushi or other food that they might potentially like. You can't just love things you've never tasted before. In order to find out what you truly love, you have to experience, you have to taste it, and then you'll know whether you like it or not – that's how I came up with the idea for Wantedly."
What makes Wantedly different from other recruiting companies?
There are many professional networking services similar to Wantedly, but Wantedly is unique because its service revolves around the concept of "do what you love". Users can't see information such as salary and benefits on Wantedly platform. On top of that, instead of applying for jobs, users can apply for a company visit, have a casual conversation with the company staffs, and learn more about the company. Wantedly wants both candidates and employers to maintain a long-lasting healthy working relationship, as part of the company's core mission. After launching in 2012, the platform now has over 25,000 companies using its service, with over 1,000 in Singapore and over 500 in Hong Kong, and those companies include Apple, Sony, Uber, ranging from small startups to giant corporations.
"The hardest part is actually finding what you truly love. To find out, you have to be out there, try different things and taste different things. Lastly, don't think too much. Just act – the passion will follow."