Techsauce had the pleasure of meeting and interviewing one of Agritech's most influential investors, Micheal Dean, founder of AgFunder, an online Venture Capital platform which invests in exceptional entrepreneurs transforming our food and agriculture systems.
AgFunder was co-founded by a dedicated team of technologists and Ag industry professionals looking to make real change and help Agritech startups globally.
1. Could you tell us about what inspired you to start AgFunder and what does it fully entail?
I first started an Agritech business in West Africa growing sunflower seeds and taking them into the local market. There was a lot of political unrest and I basically lost the investment that I had put into the business. The geopolitical was risky and no one wanted to invest. After that, we decided to start our own crowdfunding platform that was focused on helping these startups develop in the Argi tech industry as we saw the importance and need for the tech development in this particular industry. As we had also worked within the industry we had some form of knowledge and expertise. We eventually moved into the venture fund sector and raised our first capital for a startup. We also have Agri news which is a news platform online centred around all things tech in the agricultural industry.
2. What are some of the challenges you face in the Industry?
We don't want to be competitive as we are co-investors and look to invest globally, and increase our financial inclusion into frontier markets. We want to position ourselves as a high-quality investor in the industry and really focus on creating a desirable portfolio that will increase our notoriety within the industry.  we don't want to be so hands-on in terms of investing. We want to be able to give them the tools and introduce them to new markets to flourish in the industry on a global scale and make an impact.
3. What makes an Agri tech startup desirable to your investors and what advice do you have for them to make themselves more appealing to investors?
The startup needs to be solving a real problem which can be difficult to find in the startup industry. The team at the startup is completely crucial for driving the startup forward. If you have a good track record for driving the startup forward then this is also an indicator for investors to want to jump on board and offer a higher level of investment.
4. Can you tell us about some of the successful Agritech companies that you have invested in? 
We have invested in a company called 'The Yield', an Australian company that is developing an A.I driven market technology platform and was developed as an Oyster solution tested in Tasmania with very harsh weather conditions which enabled for a strong form of tech that can be distributed easily with all types of terrain. If you can make the tech reliable in Tasmania you can make it anywhere. The CEO of this startup understands emerging markets and is very impressive in the way she understands the adoption of tech into the industry which has really pushed this to be a successful investment.
Another investment in our portfolio is called 'impact vision' which looks at foreign objects in sugar for example and identifies substituted meat through high spec imaging of the meat and you can also do this with avocados too. This application is much needed in the food sector to increase food cleanliness and safety.
We have also developed a Fitbit for cattle that can regulate their temperatures and where they are for the dairy industry for example. They have also implemented A.I into their applications which really helps with the adoption of such tech and its efficiency.
5. What are your predictions for the future of AgriTech?
It's still early in the AgrTech industry, however, as we start to digitalize this industry it will develop quickly when the results are collected. Many farmers are very innovative and will adopt the technology if it is seen to have an impact on driving down costs. There will be a generational shift and early adoption through smartphones and their understanding of how to use and implement the tech over the next 10 years.
6. What are your thoughts on Thailand's Agritech startup movement? Are there any startups in the Agritech industry from Thailand that have caught your eye?
It's still early days but there are emerging tech startups that are developing platforms for farmers that are centred around agricultural development. Building the ecosystem is the most important thing for the country, which will help and enable startups to grow and develop their tech. As the ecosystem develops it gives farmers a safety net to grow and try out the technology that will encourage adoption of this new technology.As the ecosystem strengthens the more investors will come to help these startups develop this crucial technology.
 Michael Dean Bio: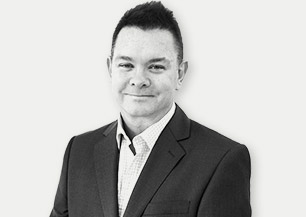 CO-FOUNDER & CIO
Michael is a co-founder of AgFunder and brings over 20 years of legal, business management and project development experience to the team. Michael oversees operations and all deal origination and execution on the AgFunder platform. Prior to starting AgFunder, Michael founded and operated SeedRock Africa Agriculture, an African agribusiness. He managed all development activities in West Africa including the implementation of farming operations; the construction of the company's edible oil processing facility; the launch of the "Africa Gold" sunflower oil brand and the granting of official leaseholds to over 43,000 hectares of agricultural land. A qualified lawyer, Michael previously advised many of Australia's largest development and investment corporations on the acquisition and development aspects of their property, agribusiness, resources, renewable energy, construction and associated investment activities. He has substantial experience of large-scale projects incorporating complex development and structuring issues. Michael holds a Bachelor of Laws degree and a Master of Laws degree from the University of Sydney.