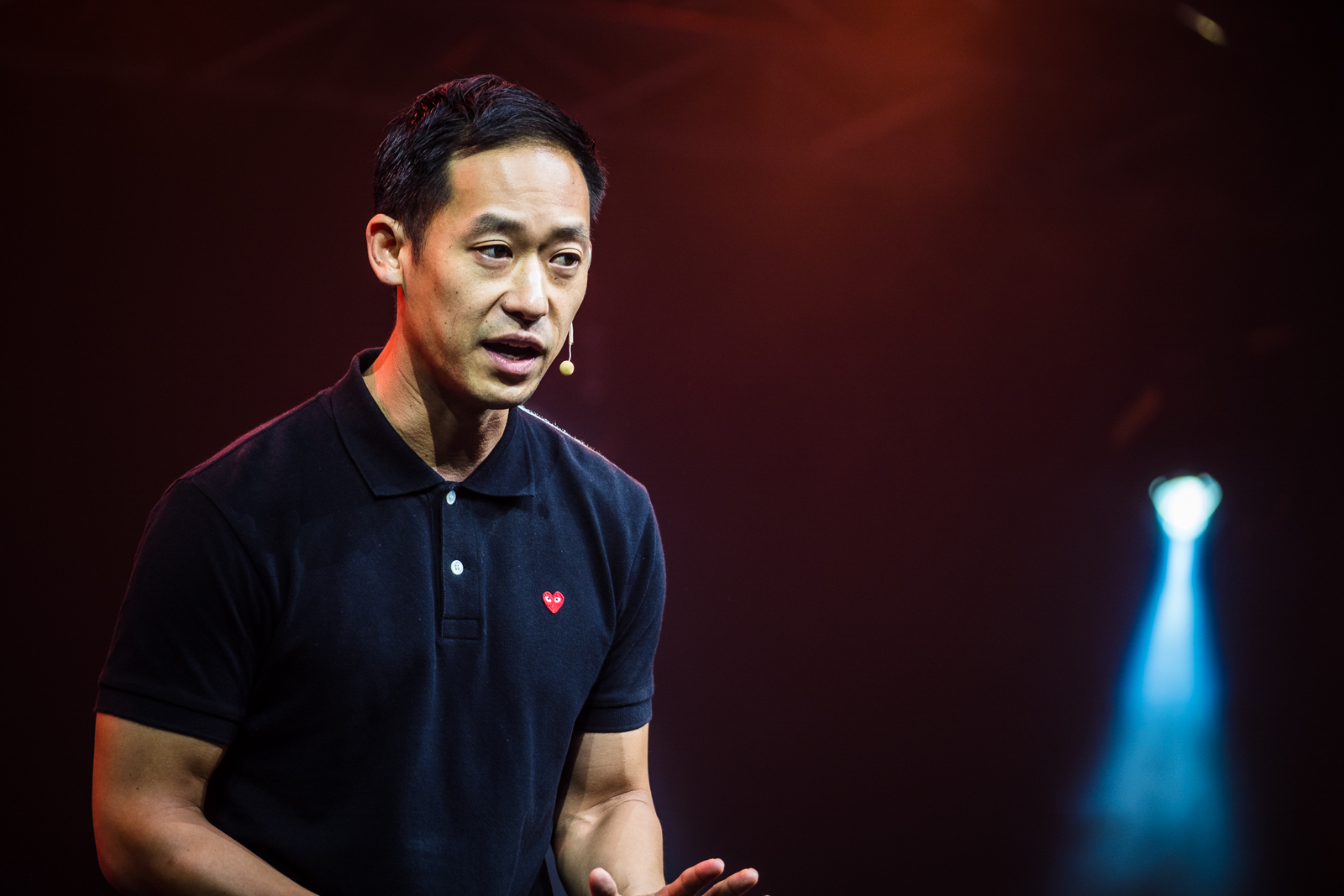 Mike Peng is the managing director of IDEO, TOKYO. IDEO is a global design company committed to creating a positive impact - from designing the first manufacturable mouse for Apple to advancing the practice of human-centered design, IDEO has long been at the forefront of creating change through design.
At IDEO, as a design company, we want to make sure that we are constantly balancing what we call the heart-money equation.
Mike was at Techsauce Global Summit 2017 to discuss the lighter, more creative side of business. His stance on this is that collaborating with a wide spectrum of people who have different skill sets can really create magic in terms of creativity and come together to solve a common challenge.
Mike stated, "Our mission is to create a positive impact in the world through design and innovation and the key word to focus on is IMPACT. For a lot of us in business and start-ups, the heavy metrics is all on the financial side. At IDEO, as a design company, we want to make sure that we are constantly balancing what we call the heart-money equation."
Well, what is the heart-money equation exactly and how do we balance them?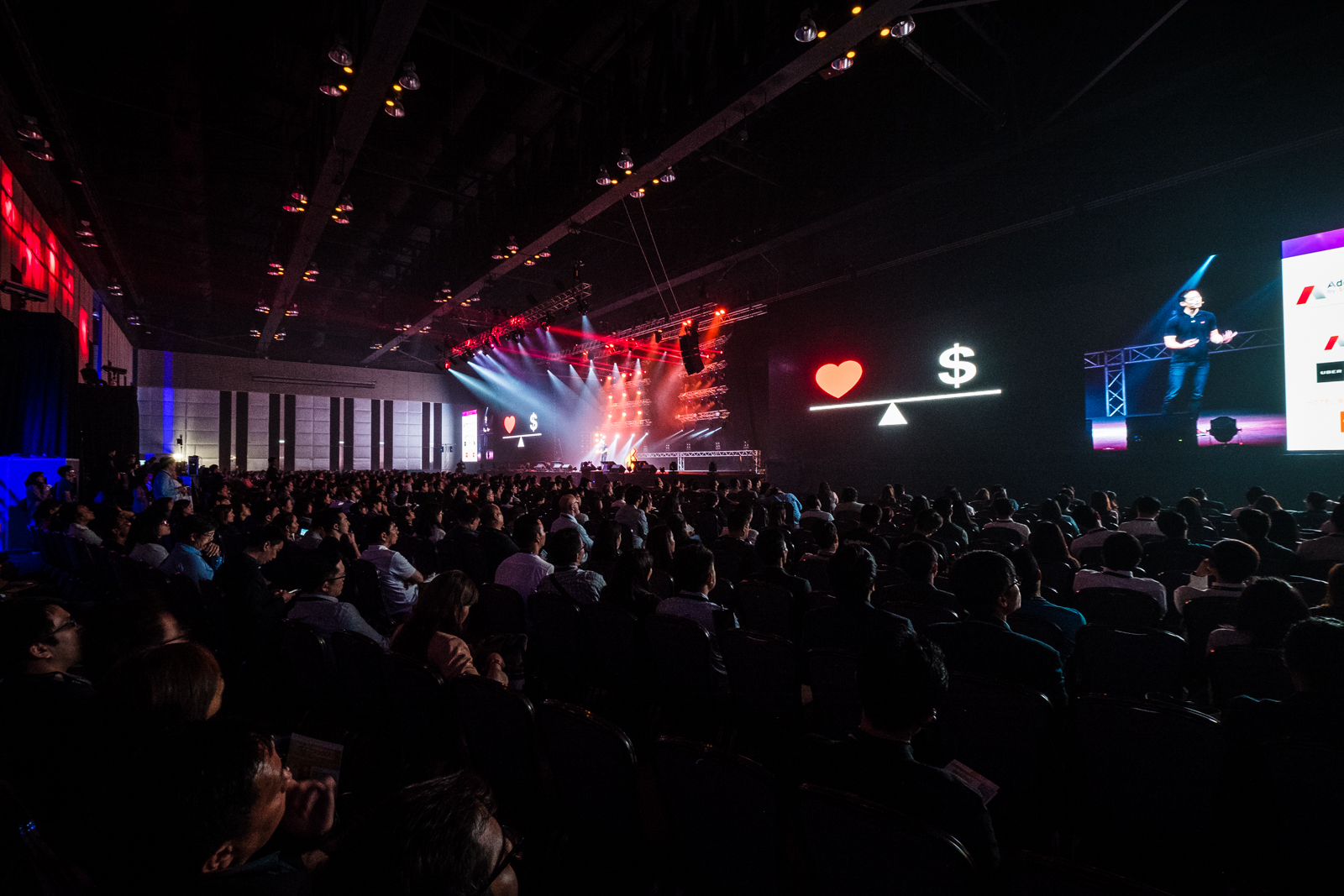 When people measure the success of a startup, they focus heavily on the monetary side of the equation such as revenue, profit and cost - whereas the heart side of the business process ventures into the territory of why we create products or services in the first place.
Mike divided the key areas of the creative side of business into eight categories which will be outlined in greater detail below. These eight key areas look more deeply into the mindful act of business, design and creative endeavors, enabling us to really question the deeper meaning behind our work.
"People with a creative design mindset care deeply about these eight topics, so how can we balance these?" he asked.
1. Beauty
Is the work visually arresting? Is it iconic? Does the work feel elegant in its solution? Is the work as much evocative art as it is functional design?
At the forefront of the design world is the future design of self driving cars. But Mike probes the question, what are the people doing inside the cars? Is it going to be something you wish you had designed? How can we paint a picture that is not only beautiful, but one that we want to live in?
2. Brains
Does the work feel smart? Does it have a strategic intent? Does the work move forward in a new and intelligent way? Does the work have a point of view that supports its strategic intent?
Mike's example of implementing the brain's side of the creative process is referring to the creation from IDEO called Pill Pack, created out of the Cambridge, Boston office. This creation for healthcare focuses on user needs, creating a nifty, simplified solutions-based product that clearly helps patients take their prescribed medications at the correct time of day in the correct order.
So this is a prime example of clever work that evokes the above questions. Does the work spark the ideation that you wish you had created it? That is the aim when creating a new, clever and inventive design.
3. Bravery
IDEO was asked by the national campaign to prevent unplanned teen pregnancy in the USA.
Mike explains, "This was a hard challenge as there are a lot of unplanned pregnancies. Is there actually a solution to prevent this from happening?"
The way the team generated the website and information called Bedsider birth control methods was to interview a lot of girls to figure out what the main mindset is here. However, IDEO quickly realized it is such a taboo subject that no one wants to talk about it. And currently there was no solution or concept that really talked to them or resonated with them.
At the centre of the Bravery concept lies the knack of risk-taking. Are we going to create something that actually changes some behavior? Bedsider is a prime example of that bravery.
It's a channel and tool that allows for teens to be really upfront and transparent, but with a funny, relatable side to the issue at hand.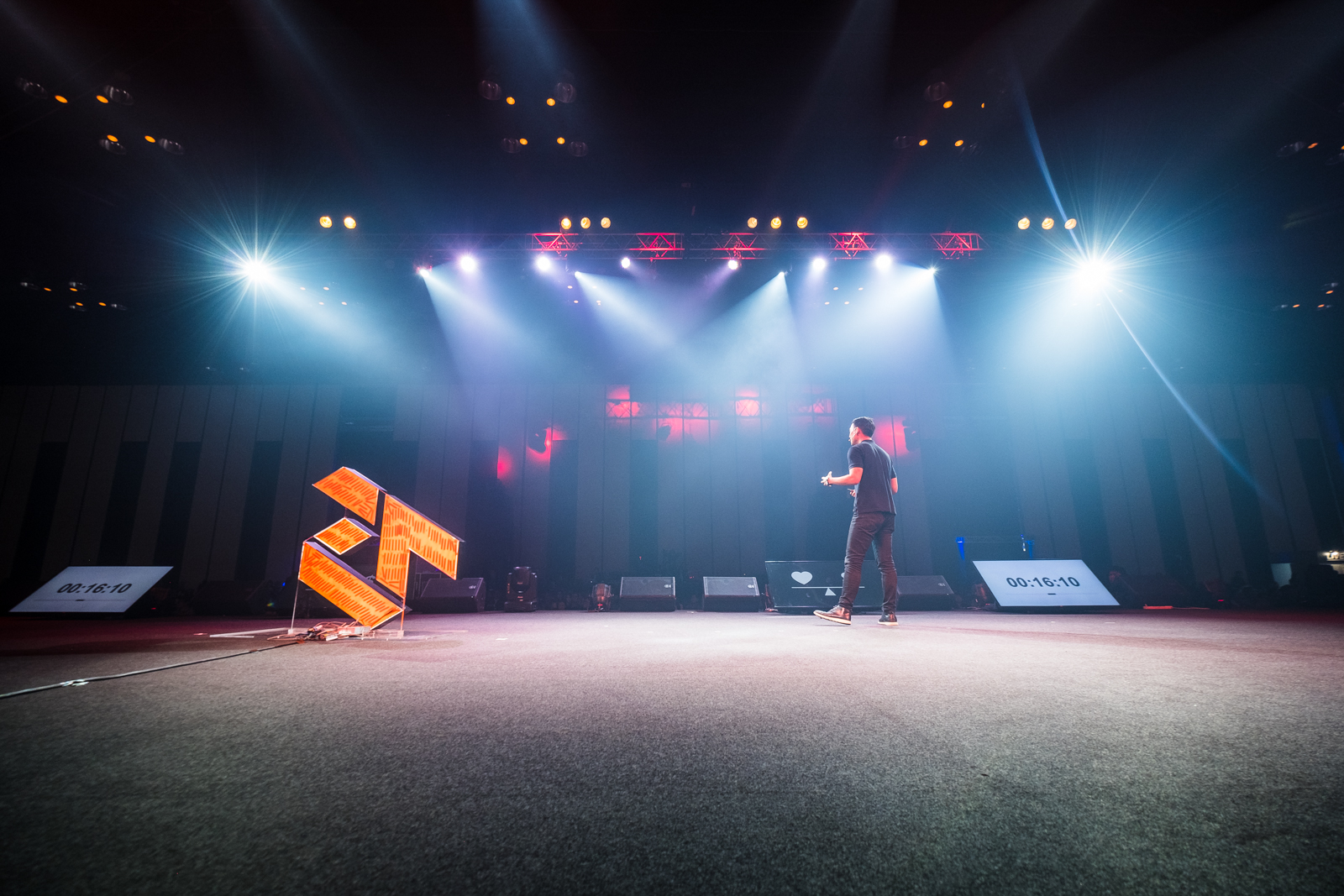 4. Heart
Does the work embody or inspire? Does it illuminate something that's so deep-down human that everyone can resonate with it? Does the work build empathy to actually change a particular behavior?
The prison system in the US has a high statistic rate of children incarcerated before the age of 25, and if they are released back into the world two-thirds of them actually re-commit an offense within 3 years.
Mike explained that IDEO was asked to go and talk to these people to try and understand these people and what their needs are in order to create a potential solution that can actually assimilate them back into society in a really seamless way.
The team actually went in and spoke to prisoners to get into their mindset to find and create solutions to break this pattern.
Miked closed this section with an open-ended question: Does your design or product really touch something that is indescribably human? Then you know you have created from the heart.
5. Magic
Does it inspire alchemy? That indescribable, "How is that possible?" type of quality that inspires awe and wonder - that's magic.
IDEO had the pleasure of working with a start-up working in augmented reality.
It had designed a postcard with a built-in video, whereby you download the app on your phone, hover over the picture postcard, and via the app a video emerges so that the characters come out in 3D.
IDEO then went in and video'd people's reaction to this new product. The reactions were nothing short of magical! Very inspiring what technology can do.
Mike stresses that for startups especially, we should be asking: Is our work creating that magical quality? And especially as tech startups, how can we continue to keep on asking these questions as a way to provoke the magic?
The IDEO 3D postcard has been used for people in the military to send Christmas messages to their loved ones. The UN has also been using it to address some of the issues that women are facing in our current climate, and through this technology they are able to bring it to life.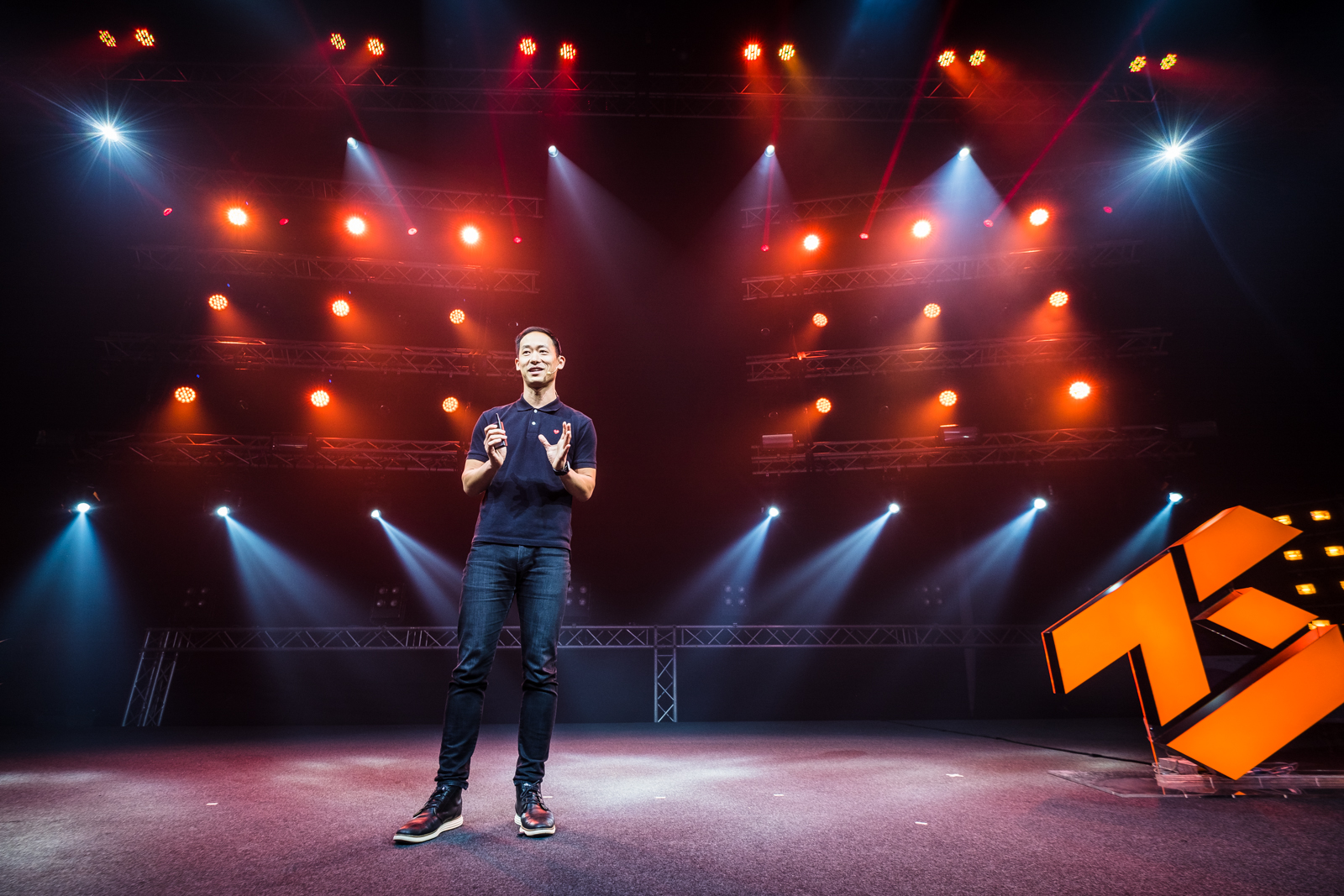 6. Mastery
Mastery is like creating the symphony. Does the work feel considered down to every last detail? Is it exemplary of each person's craft, like people's discipline? Does the work push us to learn a new tool or language or medium?
IDEO has been working with a well-established financial institute called MassMutual, which is a 165-year-old insurance company. Mike noted, "They came to us explaining that they don't understand young people and need to find a way to sell insurance to them as no one seems to be buying life insurance anymore."
Mike then pitched the question, "How do we do something that is actually relevant to this group of people?"
IDEO did a lot of research and revealed that people aren't aware of how much they are spending and they have all these questions around money that no one is addressing.
The company then decided to create a service so that young people could be educated around the topic of money management and focused their approach in a way that was relevant and relatable to them.
This generated the idea of a 'Society of grownups,' or a Master's program of being an adult.
A master program for adulthood, digital tools and a space to build a community. As a result, people will get smarter; all the offers and products that 'you' as a financial institution might be able to give will be well received and more inclined to purchase. It's all connected.
This initiative has created classes where people can learn to 'cook like a grown-up,' rent vs. buy and other useful classes that focus on the questions that kids have these days. The team were very conscious of utilizing the classes in a really interesting way that will grab their attention and encourage them to buy MassMutual products and services.
This specific project "...really reiterates this idea of mastery - everything really coming together," Mike stated.
Last, but not least the final component of Mike's 8-piece recipe for creativity is:
7. Rigor
Does the work feel comprehensive and process every outcome?
Does it feel solid? Like no stone has been left unturned?
Was there a high degree of follow through so that there was some measurable impact?
LA county is the largest jurisdiction in the USA that actually enables 5 million citizens to actually vote on behalf of LA county.
They came to IDEO and said, "We haven't changed anything since 1960 in terms of voting. Is there a way that you can design a new voting system that really talks to all the different types of people who are actually going to vote, and which incorporates people of all nationalities and disabilities?"
IDEO then proceeded to create a new booth and concepts that really illuminated and helped people create new ways to simplify the voting process.
8. Impact
Mike ended with a closing statement focusing on Impact. There are a lot of financial metrics that we are all really keen on measuring to make sure we are going in the right direction. But let's not forget the heart side, the side that pushes us to create beautiful work.
This truly was an inspiring and insightful look into the work that IDEO does for all types of industries and humanity as a whole. The creative processes that go into any form of design that benefits society is carefully curated through Mike's eight steps to heartfelt work.
Startups should remember to always keep the scales balanced as we all know financial matters can take precedence at the beginning of any business; however, it is crucial that we keep the primary focus on delivering unique, authentic designs, products and services from a more meaningful perspective.