When startup trends began in Thailand around five years ago, most of the startups were tech and mobile operators. It took a few years after that for more clearly defined industries to enter the game, with startups in PropTech and FinTech following suit. Even though these new industries met with good response, they still face common obstacles of market penetration, market size, accessing funds and acquiring business knowledge.
It is believed that 2017 will be the year of bio-based startups and we should be watching this space closely. A lot of other countries such as China, Taiwan, and Singapore, have focused on bio-based industries for a number of years, as natural resources are depleting and global warming becomes a real threat. Research and development efforts have been made for new innovations and technology that can help to add value to agricultural products and turn them into a variety of high-value products, thus giving birth to the rise of bio-economy around the world.

Mitr Phol Group is a leading organization in Thailand driven by 'Value Creation,' using innovation and technology to create and add value to Thailand's cash crops throughout the supply chain. The result is optimum benefits from the utilization of cash crops, as well as sustainable development for farmers and consumers.
Upstream, we strive to increase productivity by applying the 'Mitr Phol ModernFarm' philosophy. Waste is also turned into value, with byproducts from sugar production being used to make renewable energy. Bagasse, for example, is used as fuel for bio-energy. Molasses are fermented with yeast to turn into ethanol, which is then mixed with gasoline to make gasohol – an alternative energy for fossil fuels.
Filter cake left from the sugar production process is turned into wonderful nutrients in soil for sugarcane plantations. The group's bio-based business creates added value to sugarcane and other waste materials by turning them into bio-plastics, supplements, or even biopharmaceuticals. All these efforts also bring economic benefits to local farmers and the society at large.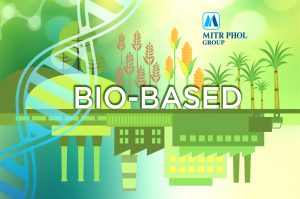 Mitr Phol Group is well equipped in terms of human resources, innovation, and funding to help support, invest in, and drive Bio-Based startups, focusing on five core areas, namely:
Bio-based chemicals
Bio-based materials
Bio-fertilizer
Food for the future
Feed for the future
The goal is to co-develop and help to uplift the agricultural sector in Thailand.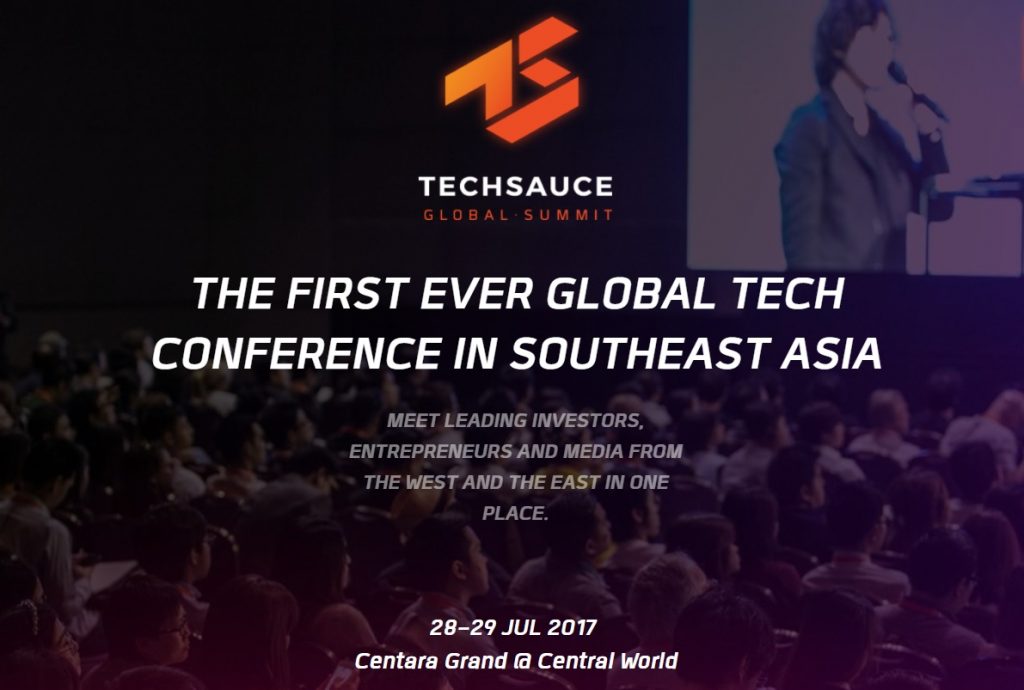 Mitr Phol's initiative will be unveiled for the first time at Techsauce Global Summit 2017, an event not to be missed especially by passionate entrepreneurs and startups.  For the first time in Thailand, Mitr Phol Group will showcase its Value Creation innovation, led by Mr. Pravit Prakitsri, Chief Operating Officer for the Renewable Energy Business Group of Mitr Phol Group, an expert in Bio-energy and Bio-based industry with more than 40 years of experience. He will be sharing high insights and ideas not only about Value Creation, but also the New S-Curve or bioeconomy during the first day of Techsauce Global Summit.
Don't miss the following four special sessions at Techsauce Global Summit held in conjunction between Techsauce & Mitr Phol Group:
Summit Day 1 - July 28, 2017

11.00-12.00 hrs - Mr. Pravit Prakitsri shares high insights and ideas regarding Value Creation, the New S-Curve & bioeconomy
13.00 – 16.00 hrs - A business roundtable will be held for entrepreneurs and enthusiasts to discuss business opportunities with Mitr Phol Group

Summit Day 2 - July 29, 2017

11.00 – 12.00 hrs - Mitr Phol will host two additional business matching sessions for bio-based industries
13.00 – 16.00 hrs - For 3 hours, the private pitching stage will open the floor to bio-based startups to pitch their ideas to Value Creation experts and share there experiences. For those interested to join the pitching, please register and book your slot by emailing 

[email protected]

. Limited seats are available.
See you at Mitr Phol Group's exhibition booth! For more information, please email [email protected].
Discover in-depth information for the first time at Mitr Phol Group's booth at Techsauce Global Summit 2017 on July 28-29, 2017 at Centara Grand at CentralWorld. This event is not to be missed especially for those hungry for knowledge, innovation and new business opportunities.