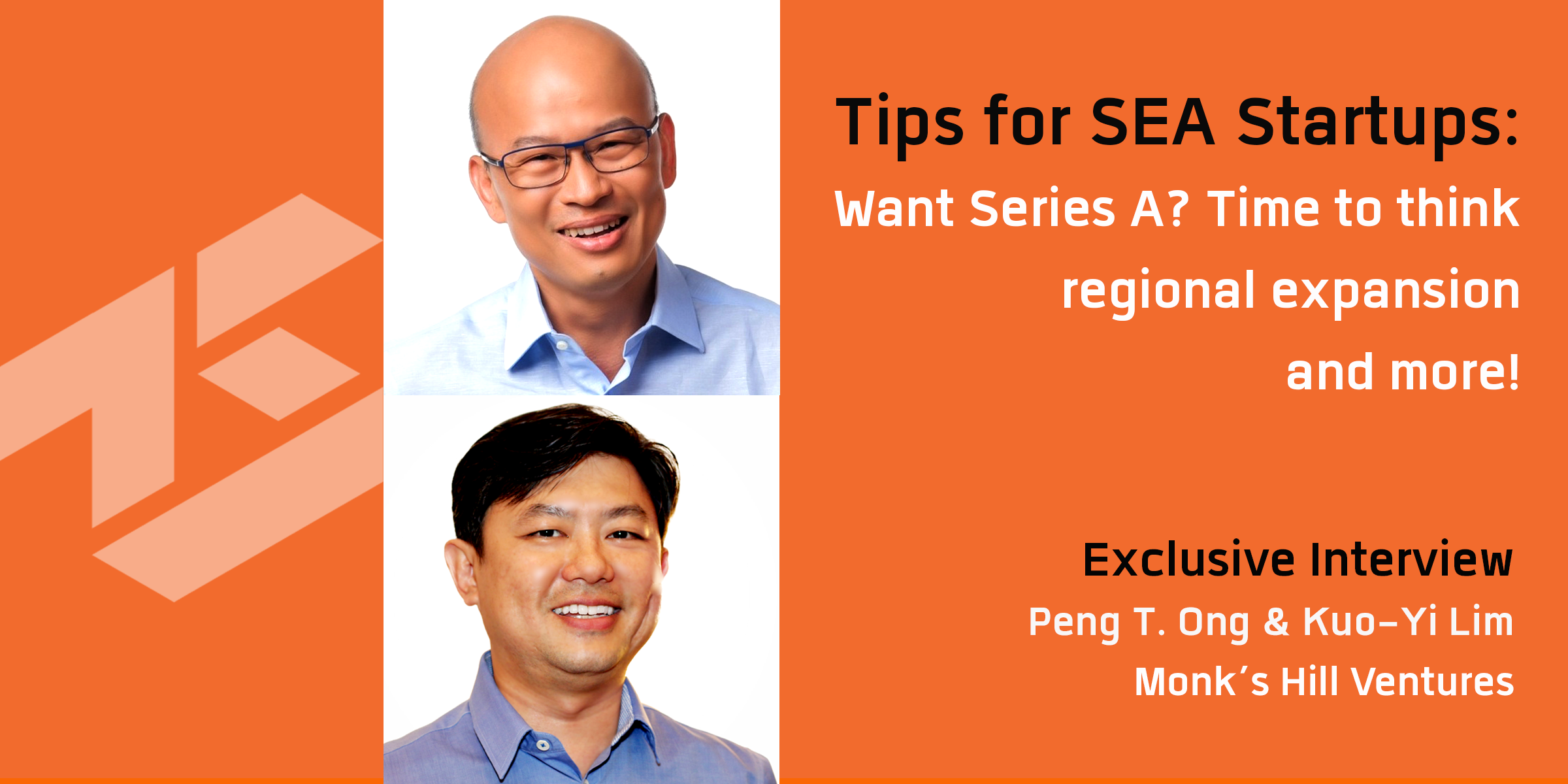 Having been active in Southeast Asia with all the top Asian startups for a while, Monk's Hill Ventures continues to engage with startup founders in the region – including Thailand. The venture with Peng T. Ong, Managing Partner, and team from Monk's Hill Ventures hosted an exclusively warm Founder's Dinner this past Monday, July 17, 2017 to celebrate entrepreneurship and keep in touch with the Thai startup ecosystem, before giving out some constructive insights to the Thai tech scene.
Kuo-Yi Lim describes the Thai market as sophisticated, with high penetration of mobile internet and online payment services. He believes these are all factors that drive activities for startups and are major factors to attract companies.
Whether in e-commerce or media, these are preexisting conditions you need to have for online consumption. – Kuo-Yi Lim 
Kuo-Yi Lim is a Managing Partner at Monk's Hill Ventures, a venture capital firm investing in post-seed stage startups. They are driven to help companies from Southeast Asia expand globally and use long-standing relationships across the globe to help Southeast Asian startups to scale and expand across markets.
Techsauce sat down with Kuo-Yi Lim and Peng T. Ong, the founding partners of Monk's Hill Ventures, to ask them about the Thai startup ecosystem and how these firms can scale and raise Series A investment.
When asked about why Thailand is ready for Series A, Peng T. Ong said that venture firms like 500 Startups have been investing in Thailand for four to five years now and the ecosystem has had time to grow. Monk's Hill Ventures are firm in their belief regarding the attractiveness of Southeast Asia as a region in Asia with rapidly growing opportunities. For example, Thailand has great entrepreneurs, with a drive to push for a huge local market share using tech.
What are some of the ways that Thai startups can improve?
According to Kuo-Yi Lim, most local markets (i.e. where a startup is based and operates) in SEA are not big enough to support high growth and the formation of a large company – except for Indonesia that has a very sizable population.
If companies are serving only the Thai market, they may be hard pressed to attract investment from venture capital. "Venture capital investors like to look at companies that will become significant in size. The Thai market alone may not be sufficient to support a big company – not easily," says Lim. His advice to Thai startups is to look at expanding, to grow beyond Thailand and look at other countries. This stage of planning needs to happen sometimes before investment and before even starting. To reach global expansion, companies cannot be too inward looking; they need to start to engage other countries, learn about user behavior, and imagine how they are going to reach other countries. "It needs a lot of thinking and understanding of what the potential is and what they need to become to be able to take advantage of those markets," shared Lim.
What are the barriers to expansion for Thai startups?
Kuo-Yi Lim believes that the language barrier could be a constraint, with some founders not speaking English. However, this is improving with more people educated overseas, and the Thai government's initiatives to increase English language education in schools. But the inability to communicate with other markets is a huge problem that needs to improve soon. In addition, startups need to "think native" to enter other markets and countries.  Understanding user behavior and consumer behavior is fundamental to expansion; without that knowledge companies will not succeed in other countries. "Think big. Think regional and global. But get very local everywhere you go".
What are the shortfalls in the Thai startup ecosystem?
According to June Chen, the investment person on the ground for Monk's Hill Ventures in Thailand, the question asked by most startups is: "What are the next steps to prepare for series A?" The advice is to think about scale by the time you raise series A. The startups need to have a flexible tech infrastructure and engineering processes, and build and fine-tune a sales engines that can scale and go from serving 5,000 customers to 50,000 customers. So a sales engine that's been tested, is predictable, and will still work when the founder or key executives are not selling anymore but sales people are at post-series A. Another important point to think about is how to build a long term differentiation that will give you sustainability and defensibility, and for this, think about how you can use tech to build proprietary information that will protect the business as you grow.
Also, Kuo-Yi Lim believes that a lot of essential knowledge-sharing in the startup ecosystem occurs at a peer level – where you can learn from someone that has been there before. The Thai ecosystem is not at a level where many have expanded into other regions, so the knowledge base around how to scale is limited. For example, the Singapore ecosystem is a lot more mature as they have been active since 2008.
Tech culture is naturally open and peer-to-peer in nature; founders share to founders what they have learned, and a sufficiently deep founder network takes some time to build up. – Kuo-Yi Lim
What are Monk's Hill Ventures view's on Chinese expansion in SEA?
Kuo-Yi Lim believes that Chinese companies will always be inquisitive of businesses that are doing well in SEA. Chinese companies have displayed a pattern of buying businesses, and that will remain a viable exit for startup companies in SEA; this is not necessarily negative if the company is doing well and the valuation is right. Essentially, Chinese companies are public companies and raise money from the public markets. For them to use that money to buy a SEA company actually means that SEA companies are indirectly accessing the public markets. However, Kuo-Yi Lim advises startups that it is not always easy to engineer that sort of outcome. "The only control you have is to build a good company. Build a good company, get customers, grow your customer base profitably, acquire customers that are willing to spend and pay for what you provide. When you have that, anybody in the world will recognize that and give you the value for that."  Ultimately, do what is best for the business, and the next best thing will follow.
How can startups connect with Monk's Hill Ventures?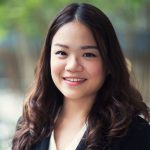 June Chen is Monk's Hill Ventures' person on the ground in Thailand; Monk's Hill Ventures' aim is to get involved, and get to know the founders from the very beginning, even before they're looking to raise fund; for them relationship-building and collaborating from an early stage are more important. Monk's Hill Ventures focuses on companies that are in the technology software-enabled spaces. They look at businesses in a wide range of industries including logistics, travel, and fintech. Thailand-based startups can reach out to them via their website at http://www.monkshill.com.
Monk's Hill Ventures is excited about the continued rise of entrepreneurial talent in Southeast Asia.  Companies are continuing to be built by world-class entrepreneurs in a region rich with social capital and mobile users that present a hotbed for emerging technological startups. Be sure to catch Kuo-Yi Lim, Justin Nguyen, Michele Daoud and June Chen at Techsauce Global Summit, where Kuo-Yi Lim, Justin Nguyen and Michele Daoud will be amongst the speakers.
About Monk's Hill Ventures
"Entrepreneurs backing entrepreneurs" is the slogan at Monk's Hill Ventures, a partnership of seasoned entrepreneurs who have built category-defining startups like Match.com, Interwoven, and Encentuate and backed global companies based both in Silicon Valley and Asia. Monk's Hill Ventures invests in top entrepreneurs in post-seed companies in Southeast Asia. With a special eye for those startups poised to take advantage of fast-growing SEA markets, Monk's Hill Ventures is driven to help companies from Southeast Asia expand globally. The firm has home bases in Singapore and Jakarta, and counts c88.com, Ninjavan, Pocket Playlab, KKday, Pixel Labs and others in its portfolio. Read more about this Southeast Asian VC at www.monkshill.com.
This article was based on interviews with Peng T. Ong and Kuo-Yi Lim by Techsauce International Editor Alisha Somanas.