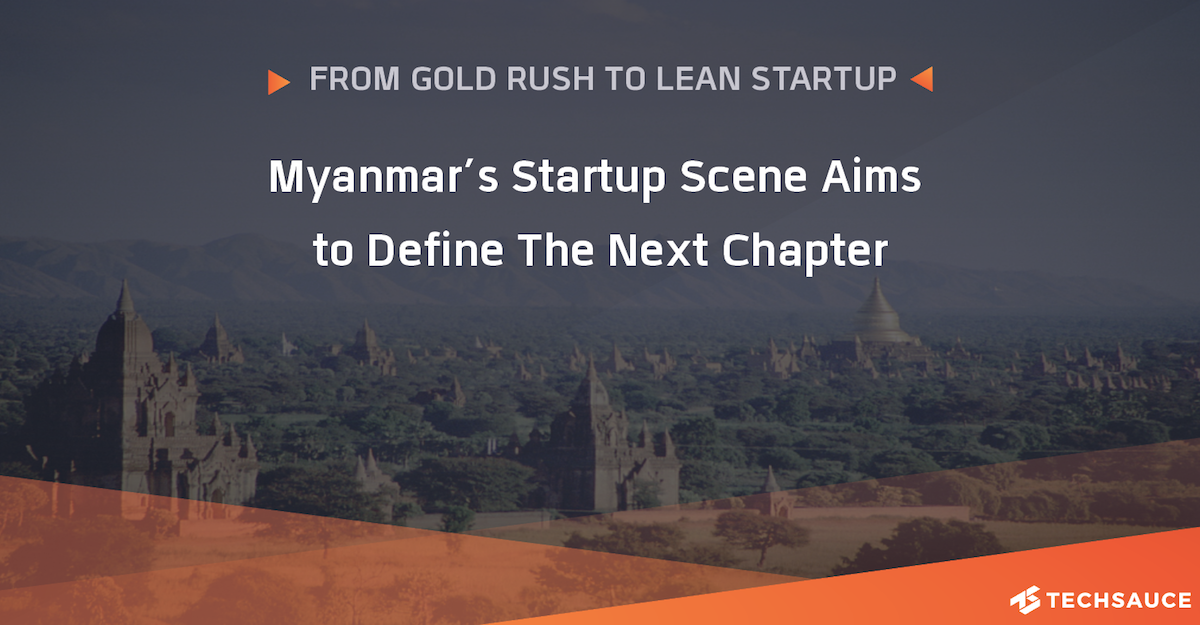 The Gold Rush
Five years ago, local officials and the international community declared a "gold rush" into the country of Myanmar.
The phrase, intentionally created by both Myanmar and foreign officials, was meant to create a sense of urgency to invest in the country. The opportunity, as they saw it, was now.
"The door for business opportunity has been closed for four decades. That door is now wide open," Myanmar foreign minister U Wunna Maung Lwin triumphantly claimed just a little more than three years ago.
In one of the most incredible, tumultuous, and sometimes dizzying transformations of the 21st century, Myanmar has seen more socioeconomic and political change than almost anywhere else on the planet. The Southeast nation of 52+ million set ablaze one of the fastest relative economic growth periods in modern history with major corporations and FDI pouring into the country, particularly from China, Singapore, Thailand, Japan and other Asian nations.
The political reforms, the boom in infrastructure development, and inflow of resources have allowed Myanmar to leapfrog past much of the world in unique and important ways.
Major corporations like Unilever and Coca-Cola entered the market, paving the way for Myanmar to more easily and directly participate in the global economy.
However, as the gold rush begins to wind down as major corporations finish picking low hanging fruit, Myanmar finds itself in a new position – one where opportunities seem as endless as the challenges.
Myanmar's Opportunity: Smartphones, Hackers, and Start-Ups
Myanmar's pace of change can be hard to believe. Six years ago, just 1% of Myanmar's population was thought to be online. Fast forward to today and almost half the population is online – and growing. In 2009, a SIM card would cost somewhere between 1500-2000USD. Today, the cost of a SIM card is $1.50 with access to 3G (4G arrived earlier this past May in Myanmar and is expected to expand over the next year with major operators to the largest cities and townships in the country.)
However, the most interesting story for start-ups may not be phone penetration. It's that these users are on smartphones at eye popping numbers. Estimates have smartphone penetration between 70-80% of the country, meaning Myanmar went from almost no mobile penetration to smartphone penetration in the blink of an eye.
The country's period of isolation has led to a country where people are known for finding unique ways to accomplish a goal. This has led Yan Naung Oak, a Technology Program Manager for Phandeeyar, Myanmar's most notorious ICT Hub, to call Myanmar a "nation of hackers."
Start-ups and entrepreneurs now can use smartphones and their culture of hacking to address a massive market where everything from ecommerce to health has an addressable gap with considerable demand.
Entrepreneurs – both foreign and local – have taken notice. It's hard to keep track of the companies that are coming up: IFC-backed Oway, 500 Startups-backed Bindez, food delivery start-up Yangon D2D, and so on. Tech start-ups are hoping to use Silicon Valley-like models and apply them to take advantage of Myanmar's new digital era.
The sector and entrepreneurs vary in background and objectives, but they have one thing in common: they see the ability for Myanmar to be a tech hub of Asia.
The Challenges Ahead: Infrastructure and Building a Company
The opportunity for entrepreneurs is real. They see the ability for the country to live up to its title of a "nation of hackers." They see the "gold rush" as only the initial chapter to a long story where the underdog can leverage a digital nation fully connected to create a scalable enterprise that serves millions of customers. To them, gold is in the code.
Still, no one is naïve to the challenges ahead.
Basic infrastructure that is essential for any start-up to scale and succeed is either rare or unreliable. Entrepreneurs find themselves needing to hotspot their computer on 3G just to do work. Electricity cuts are common, particularly during the hot season when the country uses the most energy.
Yangon, the largest city in Myanmar, does not allow motorbikes and has a traffic nightmare that is only getting worse. The rest of the country, although not suffering from the same traffic woes, finds itself in a worse position for reliable internet, regular power, and decent roads.
There is no copy-paste model for these entrepreneurs. Methodologies learned from Silicon Valley are good starting points and frameworks, but staying lean doesn't give you internet. Creating a MVP doesn't magically allow the lights to turn on or for Yangon's traffic to disappear.
No matter, entrepreneurs in Myanmar do what all entrepreneurs do – they move on, rally a team, and try to build something that adds value.
As Myanmar's economy grows and entrepreneurs look ahead, new questions are developing for its economy and the ecosystem for entrepreneurs. How can Myanmar support its entrepreneurs? What resources can entrepreneurs use to succeed? How can we keep a level playing field for all entrepreneurs? How can Myanmar continue to build on its recent success through its own talent and citizens?
There are no easy answers to these questions, but almost everyone agrees on one thing: for Myanmar to continue to succeed, entrepreneurs will need to succeed.
It will be tough. It is for all entrepreneurs. But the "nation of hackers" has overcome bigger challenges. To them, this is their chance to show that real gold is in 1s and 0s.
Stay tuned! The next post on Myanmar will discuss existing and potential solutions from both the public and private sector to the challenges that entrepreneurs face.