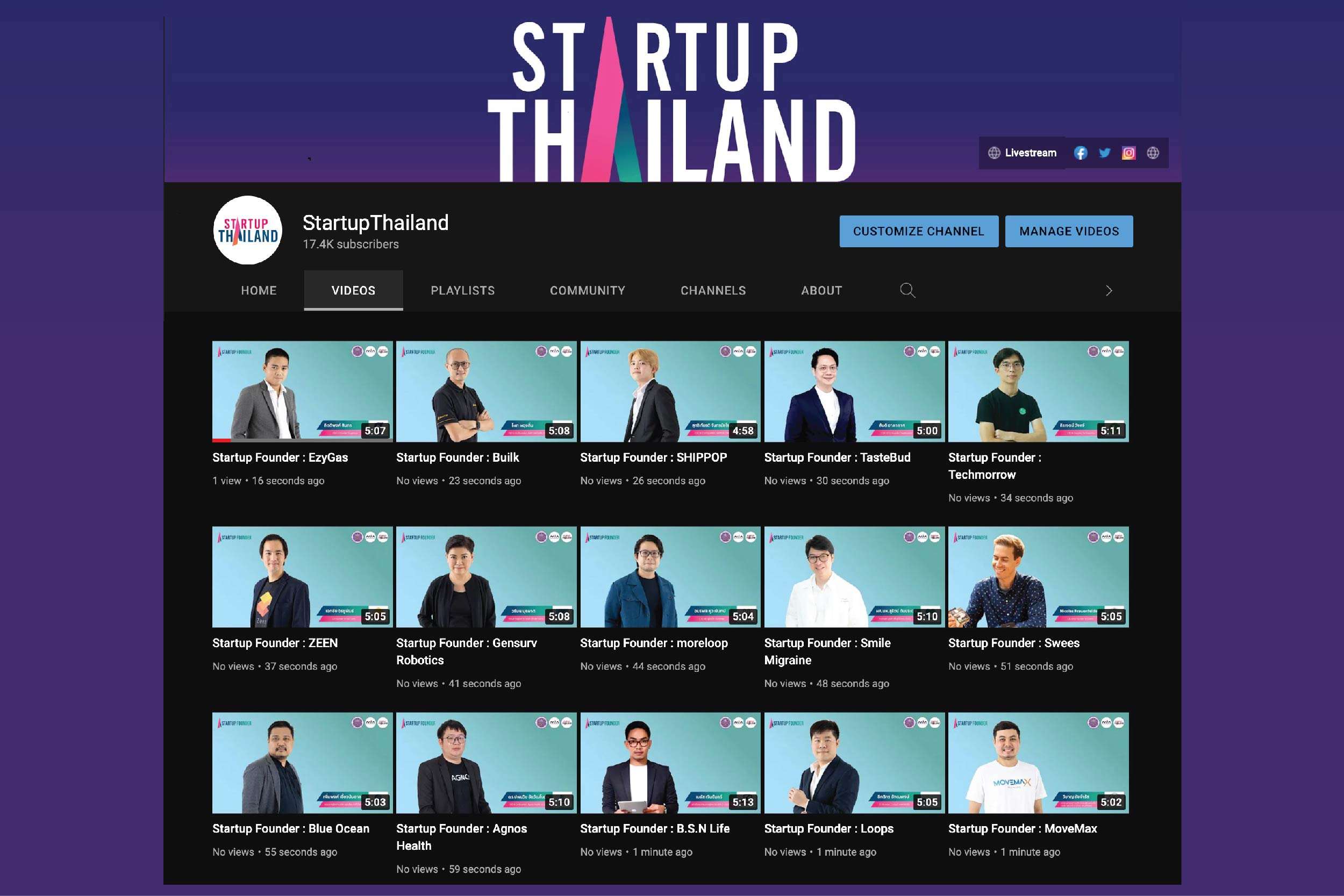 Marketplace is a commercial space for shops, products, and services. It expands the opportunities for entrepreneurs to meet customers more easily and conveniently, especially during COVID-19. Pandemic restrictions have made it hard for Thai startups to meet and showcase their products and services in person. The National Innovation Agency (NIA) under the Ministry of Higher Education, Science, Research and Innovation, as the country's main agency responsible for the promotion and development of a Thai startup ecosystem, has initiated the "Startup Thailand Marketplace" project to assist Thai startups by helping them to enter new markets and giving them space to reach B2B and B2C customers more easily.
Startup Thailand Marketplace has been established since 2020 to promote startups through 3 activities including 1) the "Startup Marketplace is Live Now" live interview on online platforms of famous influencers 2) video clips introducing startups via social media channels of Startup Thailand such as Facebook and Youtube, and 3) articles published on various online channels to increase startups' perception and introduce them to a wider audience.
Throughout the past 2 years, over 200 startups have joined in the Startup Thailand Marketplace project which has contributed to a 10-20% increase in sales and market growth worth around 100 million baht.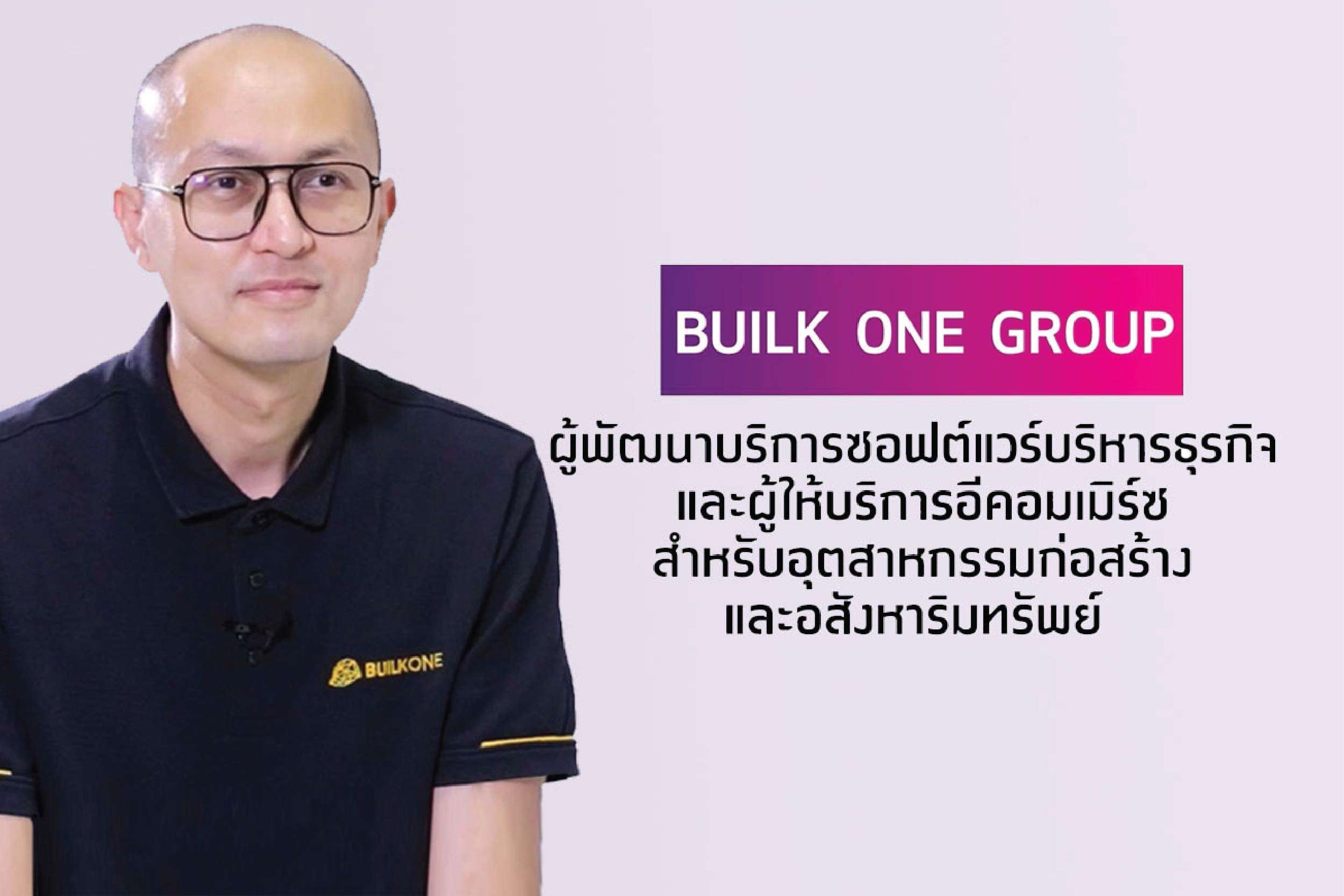 Although Thailand has reopened and its economy has started to rebound after a 2-year slump, the NIA has continued the Startup Thailand Marketplace for the 3rd year with marketing promotion activities for startups including new startups, deep tech startups that equip with innovations to move the country forward, and startups that welcome external investment. The activities are aimed at exposing startups to a wider audience and strengthening Thailand's startup ecosystem. 30 startups have been promoted on the Startup Thailand Youtube channel (Startup Founder playlist) in the form of video clips interviewing founders of the 30 startups. In the interviews, highly-experienced startup founders share their visions, views, and inspirations and talk about how their businesses have survived crises. One of the startups is Buik One Group, an e-commerce software developer and service provider for the construction and real estate industries with a vision to develop the industries for the better. Another startup is Agnos, a health tech startup that uses AI to analyze and screen for illness, and give consultations before patients go to see doctors. The third startup is Smile Migraine which seeks to establish a community of migraine patients, giving them consultations and assistance so that they do not have to fight the disease alone.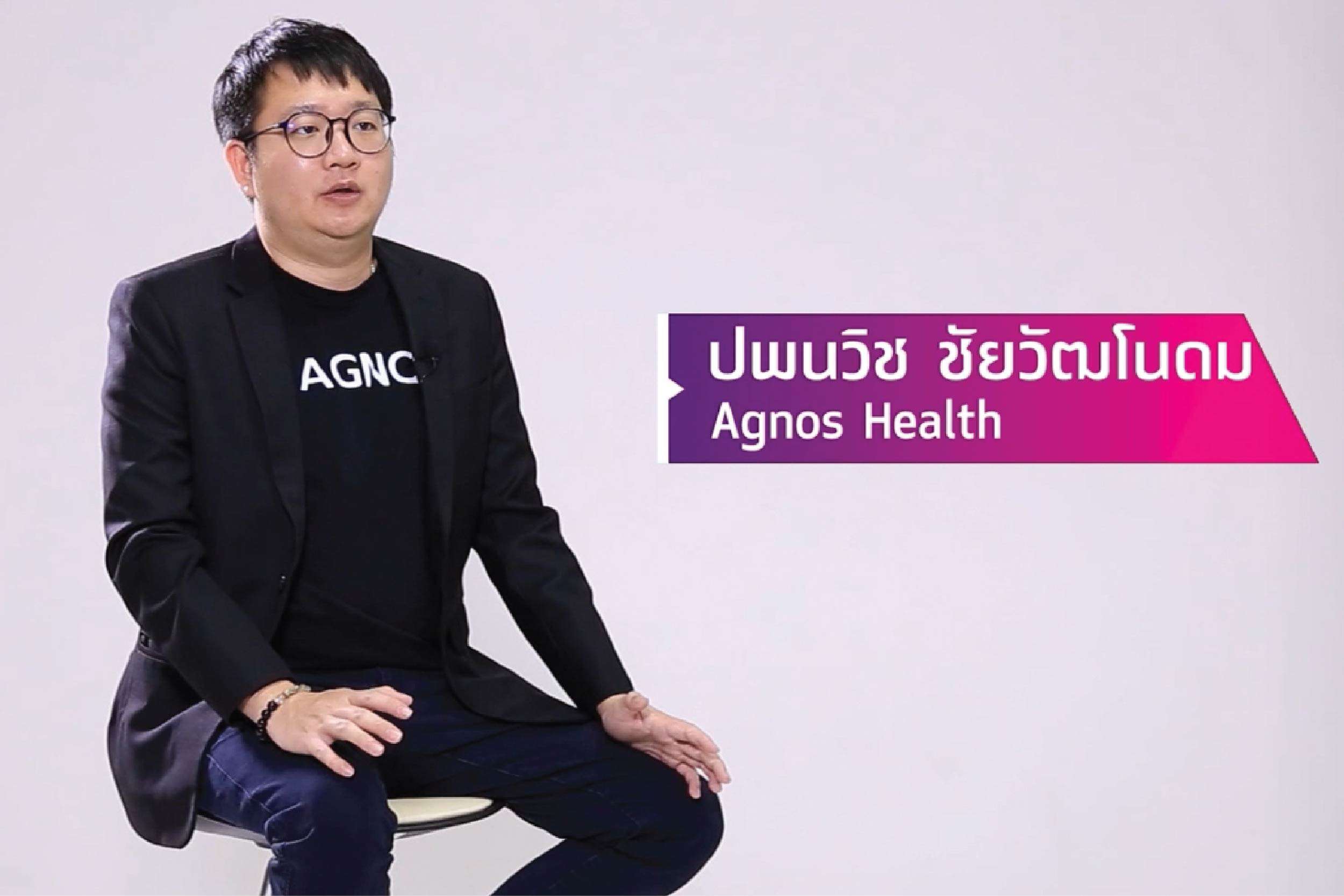 In the business service segment, there is a startup called EzyGas that develops a system for gas shops to give them easy, fast, and more efficient management. Another startup in this segment is Loops – a platform for car transportation service after concerts to help make concertgoers' trips back home more convenient and safer.
In the agricultural sector, Farmbook and Happy Grocers are startups that connect buyers and sellers, create markets, and give farmers sales channels and convenient tools. Techmorrow is a startup that utilizes deep technologies such as AI and IoT to monitor farmers' agricultural activities and other factors such as sunlight, humidity, and rainfall. Such data will be processed for automatic control.
The "BCG" economic model is another idea of the government to accelerate growth and there are many startups that adopt the circular economy principle with their businesses. For instance, MoreLoop is a startup that focuses on solving the problem of fabric that remains in stock and offering the right fabric at reasonable prices with sustainability. B.S.N.Life develops Keah Spa Gel, a pain relief gel made of waste like freshwater crocodiles fat which is a burden for entrepreneurs to dispose of properly. All About Extract promotes sustainability by extracting fiber of mulberries rich in antioxidants to reduce the cost of garbage disposal.
AI, Robotics, Immersive, and IoT are technologies that can boost the potential and create value for startups all over the world across industries. Among robotics startups, GenSurv Robotics develops affordable Thai forklifts. Automa, a startup with "artificial hormone" innovation that has progressed into Zoocial, a pet robot that can help with child development. Blue Ocean's XRSIM technology helps business create immersive AR/VR simulation for high-risk, high-cost training. Crest Kernal uses computer vision (CV), a branch of AI, to train machines to see, remember, understand, and respond to images intelligently. Their service is suitable for the aging society with the use of deep eyes technology to ensure safety to older people. The machine can detect object and alert when someone is falling.
All of the above efforts reflect the NIA's determination to help expand marketing channels for startups, connecting their markets towards growth at the international level, inspiring them, and encouraging them to navigate through this crisis.
Investors, startups, consumers, and other interested people are invited to watch all 30 video clips on the Youtube channel of Startup Thailand (Startup Founder 2022 playlist)