As startups are progressively outperforming their corporate counterparts, it is crucial to bridge the gap between different players in the business ecosystem. One way of doing it is to embrace corporate innovation model. While some corporates build an innovation lab in-house, others outsource external accelerator programs. The question is, how can we bridge those gaps to maximize innovation while also connecting an established network for startups, enterprises, multinational companies, and the government within the ecosystem?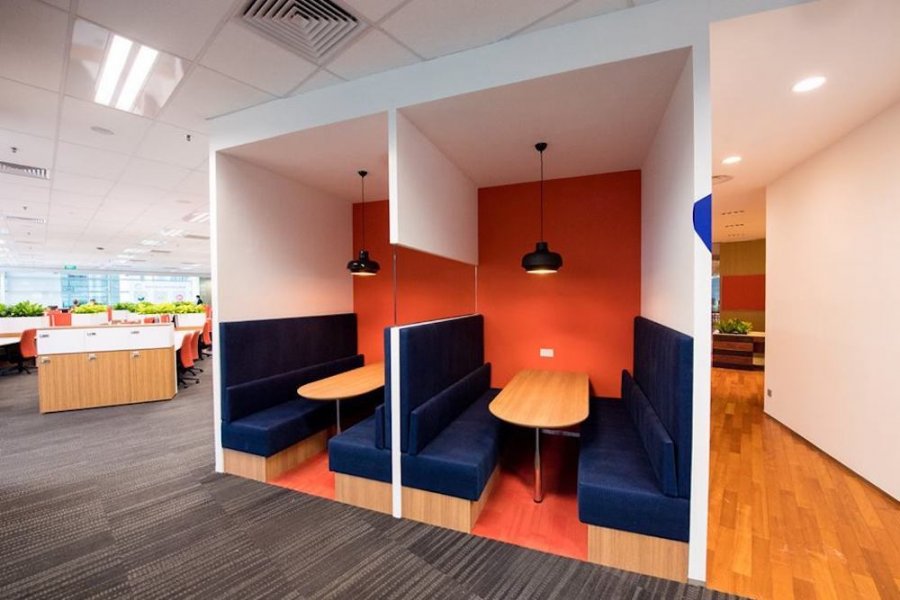 From the visit to Level 3 in Singapore and the interview with Adam Lyle, Head at Level 3 Singapore and Executive Chairman of Padang & Co, we gained valuable insights into an alternative approach Singapore adopted in driving forward innovation, for both corporates and startups alike. Level 3 is the first of its kind of an open innovation community that serves to support Singapore's emerging startup ecosystem and entrepreneur community to create and connect to real business opportunities.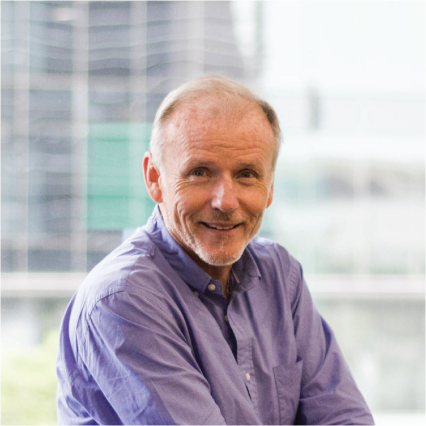 Adam Lyle
An initiative created by Unilever Foundry and Padang & Co
Level 3 is a workplace built by a joint venture between Unilever and Padang & Co that serves as a project to engage with startups. Unilever is a global worldwide conglomerate that has been endlessly venturing to solve the world's biggest problem, while Padang & Co is an innovation catalyst for corporate and government. As the name itself suggested, "padang" in Malay means an open field. "We are about open innovation", said Lyle.
The journey started in May 2014, and to date, there are 170 pilots globally with 45 of them having scaled up across the organizations. Not only is Level 3 a co-working space to drive forward corporate innovation, but together with Padang & Co, it is also an established network of startups, multinational corporations, innovation labs, mentors and the government to solve big problems and develop opportunities. In Singapore, the government is not there to pick the winner, but rather, to create conditions for success. As a bridging catalyst for innovation, Level 3 is different from venture builders. They do it by creating conditions for success and removing the obstacles in business operations, being open to potential businesses out there and foreign entrepreneurs.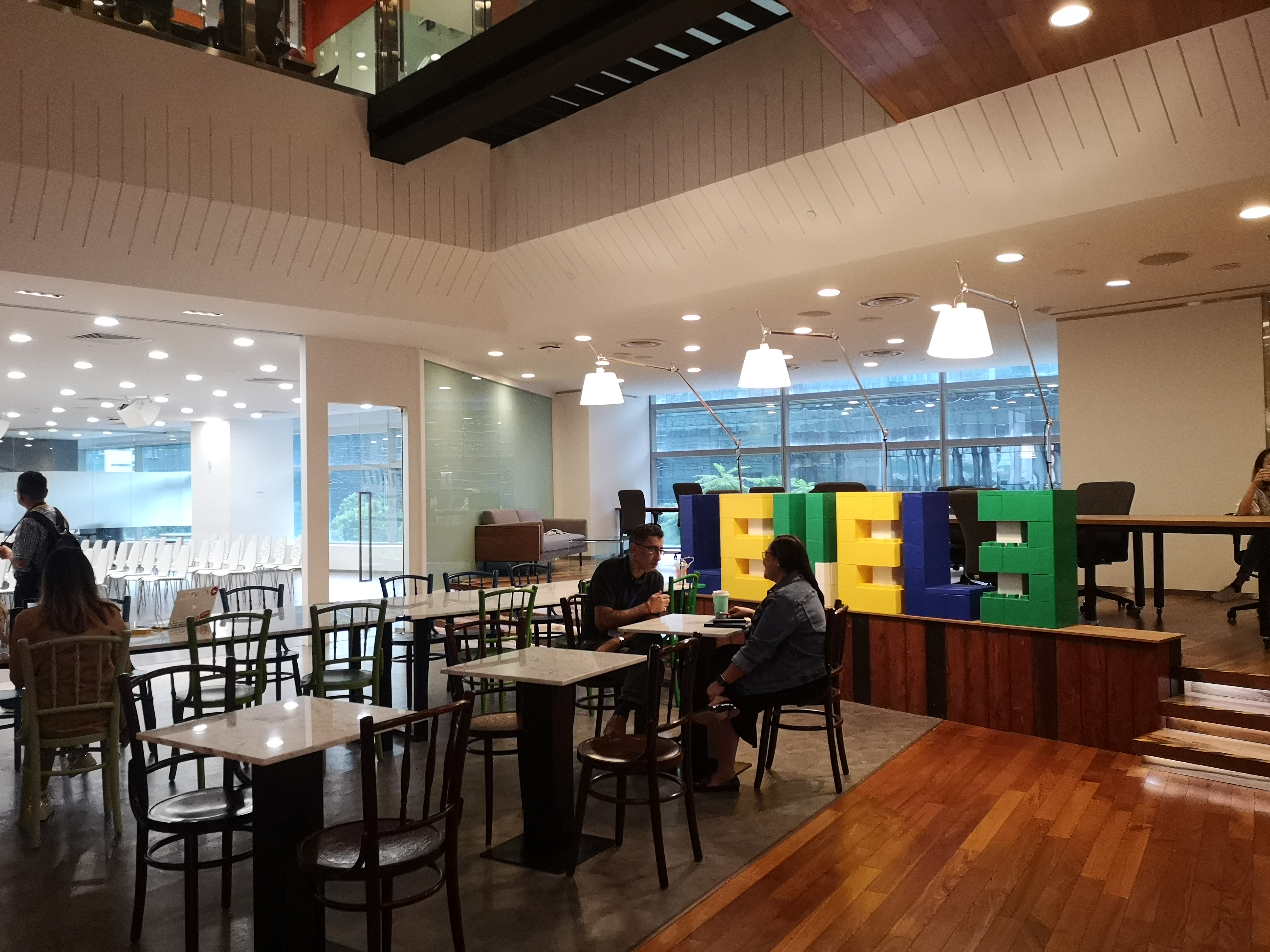 To engage, to build relations, to build ecosystem
One of the main objectives of corporate innovation is to strategically implement a new technology, and one way to do that is to work closely with startups. Other common processes include external corporate accelerators, in-house innovation lab, and corporate venture arms (CVCs).
Padang & Co is an early player of the Smart Nation strategy since 2012. Back in 2013 when Application Programming Interface (API) wasn't a big deal among organizations, Padang & Co ran a week-long code lab on how to use API. For corporates, Padang & Co has collaborated with Changi airport, Maritime Port Authority, Ministry of Defense and AIA, of which a lot of the work involves data activities and digitization.
Unilever wants startups to talk to one another, and knowledgeable experts from multinational companies to come in and work with startups. At this moment, Level 3 is filled with 65 startups, consisting of 260 members and 30 mentors. To date, it has held more than 150 events which hosted over 15,000 attendees. Southeast Asia UX conference an Innovation forum were the big events that took place last month. Over 50 Hackathons were also hosted in the span of last 5 years to bring out the best in experimentation, the building of capabilities and transformation through innovation challenges.
The future of innovation
We don't see ourselves in the co-working business; we are in the innovation business and co-working is used to support that
- Adam Lyle, Head at Level 3 Singapore and Executive Chairman of Padang & Co
The whole concept of ecosystem innovation is about a combination of the merging of multiple parties, rather than just one-to-one mentoring sessions. As a big food brand, Unilever has two pillars to focus on, Food and Agriculture Technology (AgriTech). With the question of "How might we invent new ways to feed 10 billion people by 2050?", Unilever has to redefine how it's going to feed the world because it cannot go on feeding the world the way it is doing.
As a result, the five priorities Level 3 is looking out for when scouting for startups are:
Sustainable growth technology
Data and Artificial Intelligence (AI)
Logistics and E-commerce
Marketing and Advertising Technology
Food & AgriTech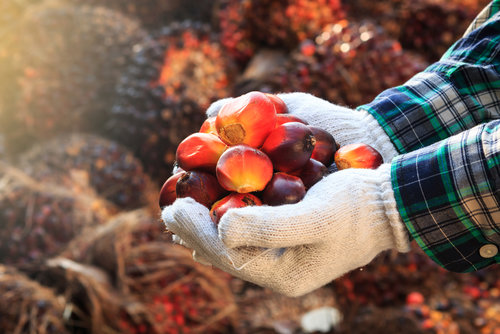 Sustainability of Food & AgriTech
Getting the most out of the location
Notably, not only does Level 3 have the ecosystem on its 22,000 sq. ft. workspace, but it also has the whole ecosystem in the area. Located at Mapletree Business City, the co-working space is surrounded by big corporations such as giant tech firm Google HQ, SAP, DSM and a government agency Info-communications Media Development Authority (IMDA) just across its building. Cargill, MUFG and Syngenta also have their innovation labs there. By co-locating innovation labs in one place, there can be a bumping up effect as they're doing deals together: Cargill co-creating new solutions in food/nutrition and supply chain with startups, MUFG tapping into extensive networks of Mitsubishi UFG Financial Group across the region, and Syngenta co-creating new, sustainable AgriTech solutions with startups.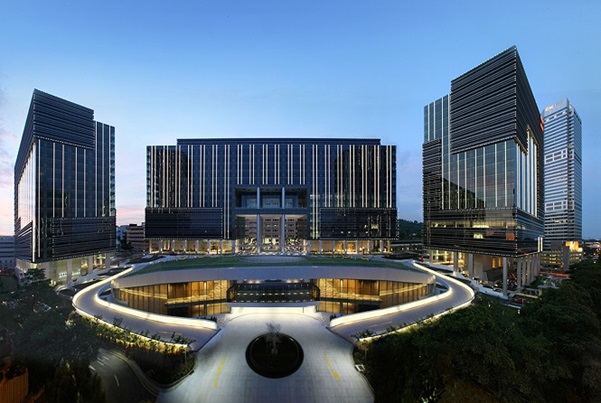 Mapletree Business City in Singapore
Startups that have worked at Level 3
Jumper.ai: Social selling e-commerce chatbot that helps merchants engage instantly with customers and provides them with a frictionless sales experience. Jumper.ai was also the winner of Techsauce 2017's pitching competition.
ConnectedLife: Wellness and healthcare technology startup that uses Internet of Things (IoT) to safeguard, empower and connect people across distance.
Ocean Protocol: A decentralized data exchange protocol to unlock data for AI. Using blockchain technology, it is an ecosystem that allows the sharing of data and services in a safe, secure and transparent manner.
SDI Academy: An interactive learning platform to empower migrant workers and refugees.
LoopMe: An AI-powered advertising platform that uses AI and analytics to deliver outstanding mobile advertising campaign performance.
Following the trend in innovation in Thailand
With the anticipating opening of True Digital Park in the heart of Bangkok which also builds around a similar concept as Level 3, there is certainly exciting opportunities for startups and entrepreneurs in Thailand. Serving as a digital hub of Southeast Asia that connects all the key players in the ecosystem, True Digital Park is owned by Thailand's largest conglomerate Charoen Pokphand (CP) Group, with different lines of business like agro-food, retail, e-commerce, pharmaceutical, finance & investment, property development, and telecom & media, covering a whole range of industry in the market.
On top of that, True Digital Park also partnered with Google to establish Asia's first Google Learning Center, serving to improve digital literacy and competencies among Thais and equipping them with the relevant knowledge, exchange of ideas and inspiration to contribute to digital innovation. There will also surely be a lot of rooms for corporate innovation when big firms come in to work with the startups there. Whether it is going to be a big success, we'll have to wait and see.