While in San Fransisco at the google launchpad program, TechSauce had the chance to interview some of South East Asia's and in particular, India's top startups that had the chance to be part of the google launchpad accelerator program and mentorship. This gives us an insightful look at how the mentorship and program have affected each startup, pushed them forward or given them ideas to enable growth and a more successful outcome for these emerging market entrepreneurs.

 The Indian government has recently given out incentives for startups from 50,000 rupees. This enables Socialcops to optimize the data that we have found. Our aim is to help make sense of all the data. They can use it to find out where to open a new retail store or the best place to open a hospital. Our platform helps organisations collect data, process the unstructured data and it can be used on their desktop or on their internal programs within their companies.
 is a digital wallet per say and is the second source of wealth. They can use it to help them achieve their goals. The vision is eventually you can use this platform to pay for everything, from our bills to your doctor through our platform. The business side of this is we can create offline data for India. This platform can track all transactions. We can tell you what Indians are buying through our points system which helps retailers etc. Being able to know who is buying what is a massive problem in India as the population is so high. We have two types of people on our platforms: Retailers and sellers and we want to facilitate them with the right information and condensed, usable data.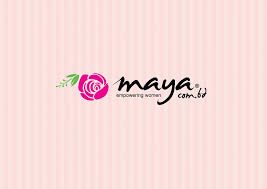 Maya: Bangladesh (First startup from the country in this program since its inception)
is a digital well-being assistant that helps people look for advice when they need help anonymously.  The system is intelligently understanding using 'Line' to connect users with real doctors. There can sometimes be logistical challenges with reaching a doctor or medical advice in India. There are financial barriers too, including stigma and social barriers for women in particular. They may feel embarrassed to talk about their bodies which are culturally ingrained. It covers basic women's health and mental health.
Starting a stand-alone app we receive around 2 - 3,000 questions a day. We started in 2015 as a blog and the questions grew from the blog.
Maya now has 300,000 active monthly users and have Brac as our main investors, the largest NGO. We work closely with government centres around Bangladesh.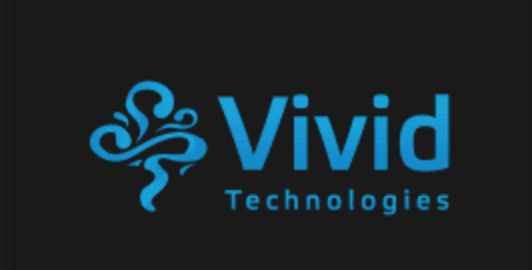 VividTech has developed a visual representation of mobile options which is the 'Tinder' for customer service. The idea is to improve customer engagement and gives you an answer quickly before you get to an agent. It enhances the user experience 10 fold and we have seen an increase in users daily which has now gone up to 3,000 daily users. We aim to increase customer service satisfaction. We have about 5 corporate clients right now particularly focusing on Telecom.
How is google Launch Pad helping?
The startups have found the google launchpad to be very useful. They have given us techniques and specifically are educating our engineers on A.I. The biggest challenge we face is translating and using the different languages such as Bangladeshi.
What is the technology you are using to deal with Big Data?
We are in the phase of data architecture. Our data footprint is coming from retailers and users. Google Launchpad is helping cultivate new techniques, software and management skills to condense the data into readable and manageable, useable information for our clients.
On the Tech side, it gives us great access to new technologies which develops our software architecture. It gives us a sense of where the tech trends are. On the business side what we liked from the structure of the program with lectures and one on one mentorships. Experts on Google with domain expertise we can come with targeted detailed questions for each mentor which enables very specific feedback and solutions to our current companies problems.
There are huge opportunities to partner with Google as we can compliment google ads for example. There is a very Silicon Valley perspective to it. It's a hands-on approach and hands-on from google. We have very intensive meetings with mentors. Its been very hard to condense our data and how we design our platform for user accessibility and has been drilled into our teams while being here. Getting access to google ventures and understand how the data can be used particularly in the A.I. space. Google Launchpad gives you a new perspective on how to better the user. We want to implement all the tools from Google and tech to increase user acquisition on our platform.
In terms of connection, how do you find the connection between the startups that have joined the program?
Having the chance to network and link up has been very useful. It helps us all bounce ideas off of each other in terms of developing our business models/plans.
It gives us access to talk to other people from emerging markets and across other more developed markets, Most of the startups have the same problems, the state of the company and culture. It's all the same. Google has given us the opportunity to explore the problems together and Google takes data to another level. Google shows us how to use it in the right way.

The google launchpad is a six-month acceleration program that matches top growth-stage startups from emerging ecosystems with the best of Google - its people, network, and advanced technologies - to help scale great products.
For more information about how you can apply and be part of this unique development for startups head to https://developers.google.com/programs/launchpad/