Time to reflect
Techsauce more than 2 years on and it's time to reflect and do a stock-take of the start-up ecosystem in Thailand. If we went through the check-list: we have start-up participants, accelerators, VC funding, government endorsement with Thailand 4.0. It all looks like a rosy picture.
Though hang-on a minute and let's take a closer look at how local Thai users are benefiting from such services. Let's use Fintech as an example - as it's arguably the most regulated sector and where user needs are the most pressing.
Fintech is about user benefits
Stock-take today: Today, the focus of the authorities is on high household and consumer debt in Thailand, with recent BOT regulations aimed at curbing credit card and personal loan debt.  While these efforts are well intentioned, the benefits and wider impact will take years to bear fruit and need to be tracked.  Meantime, adoption, financial inclusion and low efficiency in light of available technology continue to be key issues.
According to a collaborative report by DBS and EY: "The Rise of FinTech in China: Redefining Financial Services"; we see that FinTech services adoption in Thailand is low by international and neighboring standards. Even in the payments space, which is by far Thailand's most active fintech sub-sector, adoption is stubbornly low.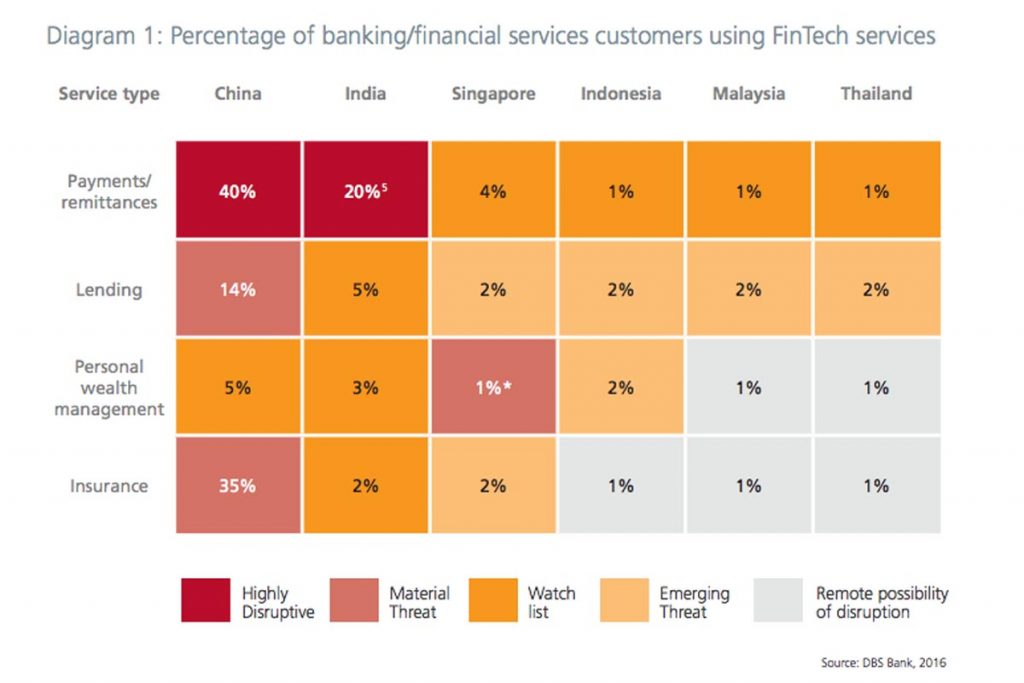 Meanwhile, despite various government policies and programs to address financial inclusion, there are still wide gaps.  Those that have access to formal credit are becoming highly leveraged (as evidenced by high household debt to GDP statistics), while many others are not in the system (only 16 million NCB records vs. 68 million population) and cannot access affordable credit.  It remains to be seen how effective the various initiatives will be in implementing financial discipline while opening up access for the under-banked.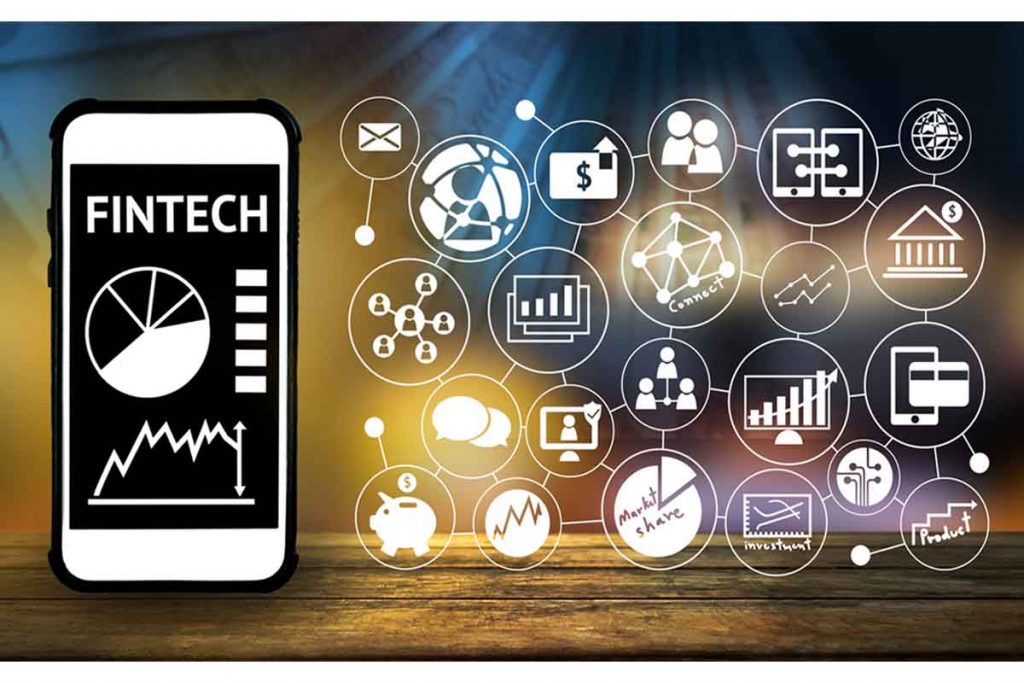 Going forward, Fintech provides opportunities to expand the reach of financial services to the un/under-banked and the un/under-insured, with positive impact for the public good.
Improve financial inclusion: Fintech can provide the mechanism by which Thailand's underbanked millions of people can gain safe access to basic and affordable financial services.  Just because someone has a bank account doesn't mean he/she is fully included, especially since many affordable financial products are out of reach for those "not in the system".
Improve efficiency: For example, regulators working with industry participants and fintech companies to pilot KYC (know your customer) utilities are looking to remove a major inefficiency in current practices.  At the recent meeting of the Thai Tech Startup Association (TTSA), the fintech working group highlighted a number of key impediments for the technology adoption and innovation.  Two key areas which will improve the entire ecosystem, including the government sector, are eKYC and data portability.  Basically, eKYC allows finance and insurance businesses to safely verify the identity of their customers electronically.  Significant to that is the concept of data portability, which means that consumers only have to be verified once and their data can be transported (with consent) across different places using secure methods and protocols, thereby reducing time and costs for account openings and transactions.
Where have Thai Fintechs gone?
Fintech awareness and activity started strong in 2015 in line with Thailand 4.0.  But despite some headline grabbing news from more mature Thai fintechs like Omise, few Thai fintechs were formed during the second half of 2016 and 2017 year-to-date, with only insignificant number of fintechs being formed during that period.  Compared to fintech start-up activity in 2015 and 2016, the trends are pointing downwards.
Little wonder, given how the sector is fraught with regulatory challenges.  Here are a couple of examples:
Despite having a legal framework in place for digital signature (pursuant to Electronic Transactions Act  or พระราชบัญญัติว่าด้วยธุรกรรมทางอิเล็กทรอนิกส์ พ.ศ. 2544), implementation has been challenging because the Thai court system does not yet recognize digital signatures for legal proceedings.  The use of digital signature within the right frameworks can improve system efficiency, minimize cost, reduce fraud, and move us truly forward into the Digital Economy.
Delay in P2P law issuance and clear direction:  The BOT did a lot of work leading up to the Consultative Hearing Paper on P2P Lending on September 30, 2016.  Since then, there have been little movement and many industry players are not clear on the direction of licensing.  In the meantime, surrounding ASEAN countries (Singapore, Indonesia, Malaysia) have moved ahead and issued P2P lending licensing rules during 2016 and now have more than 10 operating licensed platforms.
Sandbox - good framework but need more speed and access
Given the potential impact of new technologies, experimentation is important to maintain stability. This is why governments are setting up sandboxes. In some places, like Australia, sandboxes are only made available to start-ups; fast forward two years, Australia is today a burgeoning industry with over 600 fintechs and continues to attract new players.
Such initiatives work as a litmus test for the government's role in developing the fintech sector in the local market. Governments may also consider how they can experiment and affect changes to policy in a more accelerated time frame than traditionally the case, helping to test and learn themselves
In Thailand, several of the regulators (namely BOT, SEC, OIC) have set up or are setting up Sandboxes to facilitate innovation.  That said, the BOT Sandbox has so far only approved major banks and no fintechs yet.  Meanwhile, the SEC and OIC Sandboxes are being set up, as fintech players in insurtech, wealthtech, etc. continue to face infrastructure and legal inefficiencies (subject for a separate article).
Having headline grabbing taglines is not enough to push forward innovation and new business formation. "Creating a successful startup is not like a making a class presentation. It takes trial and error, and Thailand 4.0 does not understand that mentality." TDRI president Dr Somkiat Tangkitvanich said during Chulalongkorn University panel on the Internet and Thailand 4.0.  In line with that thought, we sincerely hope that decisive actions are undertaken to populate the various fintech Sandboxes and debottleneck legal/regulatory roadblocks for the ultimate benefit of Thai consumers.
At the broader level, success of Thailand 4.0 will ultimately come from execution (which involves experimentation) and the mentality that accepts trial and error as part of the innovation process.