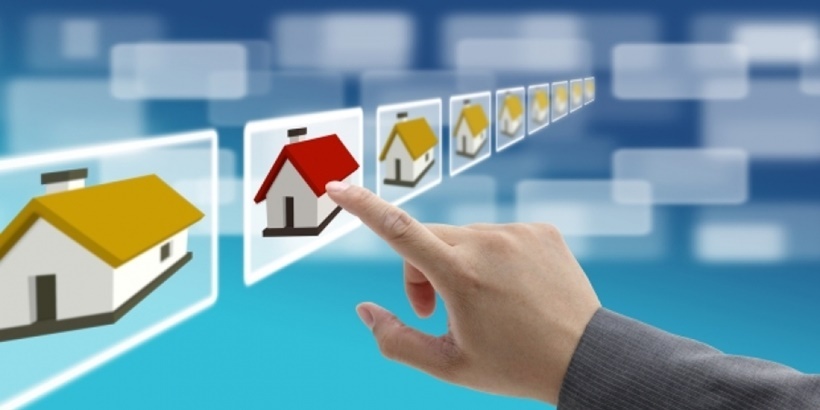 At this year's Property Portal Watch, Hari V, Krishnan, CEO of PropertyGuru Group spoke in-depth about the components that help to create a stronger ecosystem, in particular how they will shape the property industry.
We have seen in the last 25 years how impactful technology has become and the way it affects our lives from the way we travel, get to work and operate our daily lives. Property is probably the furthest behind in adopting and implementing the advanced technology on offer.
We have a lot of stakeholders that are invested in the industry which is driving more value and capital.
As we know AI is going to have the biggest impact as we enter the digital age with new user interfaces.
When considering business in South East Asia we have to consider the big players, which are from China. The top groups that are influential in the industry and what they are integrating in terms of Technology.
The big question to ask is how did property portals come to be and how are we performing globally as well as within the South East Asian market?
The answer is that we seem quite far behind in comparison to other industries, however, if we look at Australia they are really leading the way, more so than North America.
The first classified property portals have been around since 2007 with property seekers looking for listings with their iPhones which were the first instance of technology helping to get the classified online and displaying solutions online. It was a really simple form.
If we look to the present day, we at PropertyGuru have started to instal the technology and platforms that compliment where the consumer is already at. Supplying them with the demands that they need when selecting property in these markets.
We have our own annual property summit called 'Asia Real Estate Summit'  (http://asiarealestatesummit.com/) which focuses on prop tech and big data, showcasing the latest within the industry. Within our industry, we have a lot of sectors to consider, from stakeholders to marketing and developers who are all at different stages of understanding and using the technology on offer.
Within our industry, it is crucial that we have a cohesive understanding of where the industry is heading and what technology will best serve us. It's probably why we are so far behind as it very hard to inform and collectively move forward.
We really have evolved quickly tho with online property portals which enable people to sell their properties faster.
Whats happening now is that social media and Google have enabled such a huge level of reach. We can reach people on such a global scale. It's an impressive scale for property Guru and the market.
How does this impact the data we receive and how do we best serve the demands of our customers?
WeChat in China has revolutionised the way the Chinese communicate. Its redefined social commerce and even markets, including the property market.
These factors are extremely impactful to the marketplace and the industry as a whole. Its imperative that you understand and know how to use them to navigate the digital landscape to your advantage.
Your consumer is going to demand more from you. Google is really the exponential trendsetter. The ability for searching in the hands of consumers has revolutionised the industry and us as providers of the property sector better up our game by playing with the tech to really learn how we will gradually use it and implement it to give our consumers the best experience.
This changes the way people build their property businesses. We have focused deeply on developing from a media company into a technology company. Its a mindset and focuses on cultivating a strong brand.
Within Malaysia and Thailand, we are the first company to use drone footage and 3D images so that a viewer and potential client can view the building from the 21st floor for example before it is built to gain a virtual representation of what they will be buying. Its all about visualization.
The consumer cares about what the view will look like and what they are putting their money into. This is the largest asset of their lives so we have to cater to this by strategically providing this service through the best technology available.
Sales are at the crux of this development. Developers now have technology that can track their leads and sales that can be displayed on social media, quantify it all to show how our sales team are doing and as property agency collectively.
This data needs to be condensed and utilized so we have the developer to the agent to consumer experience which needs to be streamlined and optimised.
We understand that security and the consumer is the highest priority. Time and data need to be delivered consistently and we position ourselves as a technology solution focused agency. We want to find the outsourcing solutions like the drones to enhance our customer user experience and position ourselves highly within the market.
We want to enable the property seeker and encourage everyone to go deep into the ecosystem to develop it. As it stands there is quite an imbalance in terms of the technology on offer and the property seekers/customers.
Our goal is to help bring equilibrium to the sector and increase the smooth transition into a fully technological driven industry.
For more information on Property Guru check out their website - https://www.propertyguru.com.sg/

Get all the info on the ' PropertyGuru Asia Real Estate Summit '  at their website.
http://asiarealestatesummit.com/