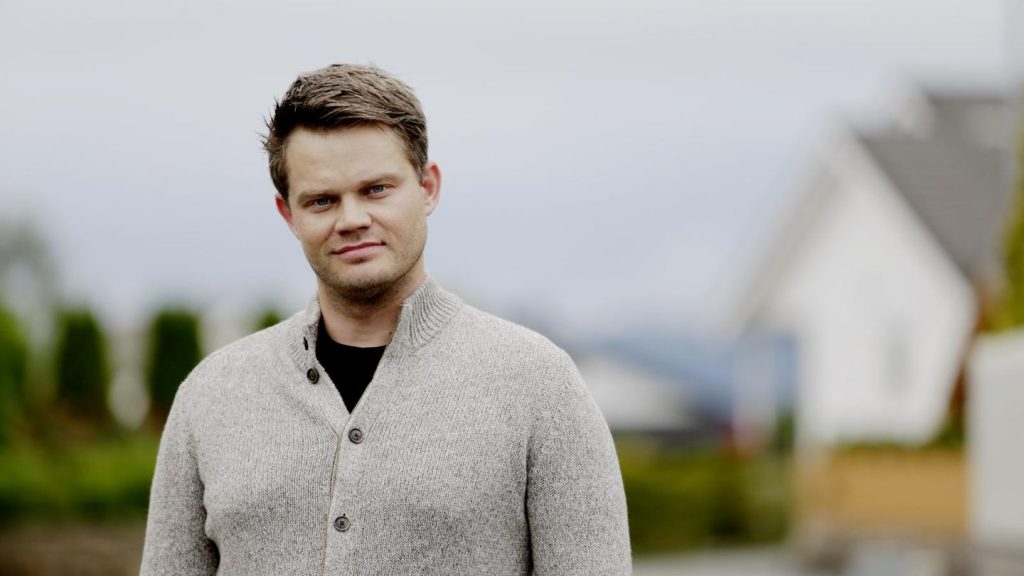 With the ever-expanding property market in Bangkok increasing, Property Flow is rapidly expanding in the digital space with an impressive technology platform connecting estate agents and brokers, increasing the digitalisation of their business as we move forward into Thailand 4.0
Techsauce met with Jostein Aksnes, CEO of 7 Peaks Software & Property Flow to find out more about this collaboration with Facebook Marketplace which will make significant collaborations with Thai and south-east Asian real-estate professionals. This will soon see a real change in the connectivity of business, marketing and promotion as we globally strengthen markets and ecosystems that fortifies innovation and growth.
Can you tell us a bit about the background of Property Flow?
I have a background and degree in software engineering and was sent to Thailand as an expat in January 2010, by my previous employer.  In my previous job, I met my current co-founder and CTO, Samphan Pojanasophanakul, and we together built and initially launched FindYourSpace as a consumer portal in January 2015. After a few months, we quickly discovered multiple pain points for real-estate professionals in Thailand, and we decided to change the focus to solve the problems instead.  
Another year went by and we relaunched after a pivot as Property Flow, a technology platform for real-estate professionals, in January 2016... Through bootstrapping, a small angel round, and a seed investment round we have built Property Flow into an international real-estate platform. We just started our new funding round for Property Flow, a pre-series A round, with a focus to further expand our business throughout the Southeast Asian region.
What benefits do you bring to the Real Estate Market and for brokers?
We provide online services for agents, brokers and developers helping to digitalize their offline and ad-hoc workflows. We are trying to get them away from their excel and old forms of listing their property and move into the digital era. Thailand 4.0 is rapidly being implemented and its crucial that property businesses move into digital platforms. For agents and brokers, it's all about providing productivity tools, online listing management, sales tools, as well as marketing tools. Real-estate professionals can now easily market their real-estate listings through a wide range of local and international marketing channels, including real-estate portals, and lately rental properties through Facebook Marketplace.
Tell us about how you sealed the deal with the Facebook Marketplace and what it means for Property Flow and your progression?
We have worked closely with them in the last few months to set up integration and get our clients onto Facebook Marketplace. Facebook is already an important marketing channel for real-estate agents especially in Thailand, where they have Facebook pages and groups to connect to their prospective clients. Through a collaboration with Facebook and Facebook Marketplace, Property Flow brings another valuable free marketing and lead generation channel to their clients. The improved real-estate rental features on the Facebook Marketplace launched officially 11th October in Thailand, and provide an improved experience for home buyers making it easier for them to search inventory, and find rental properties matching their requirements.   Enquiries made through our platforms will go straight back to the agents, and Property Flow is facilitating the seamless listing upload integration to the Marketplace.
What has been your biggest challenge to date in developing the online marketplace of Property Flow?
One of our key competitive advantages for Property Flow is that we are heavily tech-focused and really digitally focused on transforming property businesses online. Property Flow is a technology company, as having an investment from 7 Peaks Software, a software consultancy house, which provides a wide range of digital experts, and software architects available for the team when required. One of the main challenges about launching the platform in Thailand is change management, how to convince real-estate professionals to transition from an offline to an online workflow.  This is a process that takes time, and require training and enough incentive for the agents to change how they are working.
What do you predict for the future of the Real Estate Landscape in Bangkok and how will you adapt to fit this expanding market?
Facebook is one of the most used social media platforms in Thailand and the collaboration with Property Flow for the Facebook Marketplace for real-estate rental listings shows the agents that Property Flow is here to help them, and to provide them support and access to the latest and best marketing channels for their business.
Property Flow will continue to work on providing the best possible service for our clients and to further improve our marketing and sales tools.
Do you have many competitors in the field and how do you differentiate in the marketplace?  
Luckily there are not too many competitors in the Thai market which is good for us as we are an internationally run company. We are a subscription-based service with the main focus on B2B, agents, brokers and developers, but also providing a platform and network connecting real-estate agents and developers globally. A lot of competitors are very CRM focused but are more international competitors and haven't come into Thailand yet. Eventually, they will come into the Thai market and we have to be prepared, however, we have the advantage of being here already with extensive market research and cultural understandings.
Can you explain the development of your app and how it has been received? Is the app successful and what advice do you have for companies that are progressing in the digital era?
In the beginning, it was all about building our website but as we talked with clients we realised we had to invent and increase something that accommodates their business in the digital era and would facilitate a tool for the property industry in Thailand 4.0. We did a lot of testing in the market and have an agent app which helps with B2B who can list all their properties and access their inventory and manage their whole business efficiently online.
What advice do you have for startups or tech entrepreneurs that are starting out in the Property industry?
The biggest mistake is that most startups try to build everything all at once whereas they should focus on developing an MVP, Minimum Viable Product, which solves some specific identified pain points in the market. Initially, our team developed a lot of software before testing our assumptions validating our ideas and launching the product. This cost us a lot of time, and we are much more focused on validating assumptions early on now, before spending too much time on implementing the solutions.
It's important to test things in the market. Get a product out into the market, start getting your client base up and focus on your core value proposition and pain points before you start adding too many intricate features, these things can be done later. The main thing is to have clients and solve the problems in the industry. 
Focus on a simple solution, getting it out to market, test the market and iterate on your product based on market and user feedback.