This year saw the second year of the Taiwan Startup Stadium team program, run by the Taiwan Tech Team, a new initiative aimed at strengthening the Thai startup ecosystem, coaching Thai startups to go global, and bridging Thailand with international startup ecosystems.
Techsauce took the time to interview some of the startups and investors to find out their perspective on this different, yet dynamic form of training.
The layout of this conference has been very different from other tech exposes. The startups get up close and personal with the investors, work together via interactive workshops, and role plays that allow for the startups to practise talking to real Venture Capitalists. It allows for trial and errors to be smoothed out so that when the time comes to face real investors, the intense process will run smoothly, as they will be more prepared, with more research in place.
Elsa Mou, COO of Rooit, an exciting startup, spoke to Techsauce about the aspects she found most useful.

Tell us about Rooit.
Rooit is a gamified chat app on a mission to disrupt the way young people communicate and make friends. We are committed to empowering users to find confidants and quality companionship through conversation.
We want to create an online forum/chat room where people can be themselves and connect more as we move into a digitally driven era. A key feature of our app is anonymity. Users are safe to open up in our chat rooms. There are rooms dedicated to themes and topics. The most popular place is the virtual bar where people can be more immersive and interactive. You will be greeted by a chatbot who has a personality and can facilitate your needs and wants.
Throughout the training days, which ones did you find the most beneficial?
I found the sessions taught by a practising VC the most useful. For example one of the VCs from Singapore spoke about his fundraising sessions and treated it more like an 'ask me anything sessions.'
It's perfect as it allows room for error and to practice before you meet with the real investors as you have to be on your A game. You can't ask stupid questions. Role play is perfect as we learn what a real VC will ask us and makes it easy to prep.
How will these training sessions and investment information benefit your startup?
What's interesting is that I used to work with the Tech Taiwan Stadium and participated in the training, but as a member of staff whereas now as a functioning startup on the other side of the fence, it's completely different. I was absorbing the information, but now I can practice the information. From the theory side, it's about being a lot smarter, about how I want to negotiate the terms going forward. The little clauses that you might overlook might impact your business going forward.
Will you implement any training in your business? If so, what kind in particular?
Surprisingly the softer skills such as communication are what I find the most valuable. When approaching VCs, it should be more about starting a conversation and making sure that you ask questions so that they talk about themselves. It shows how interested you are in them as a person instead of just handing them a business card.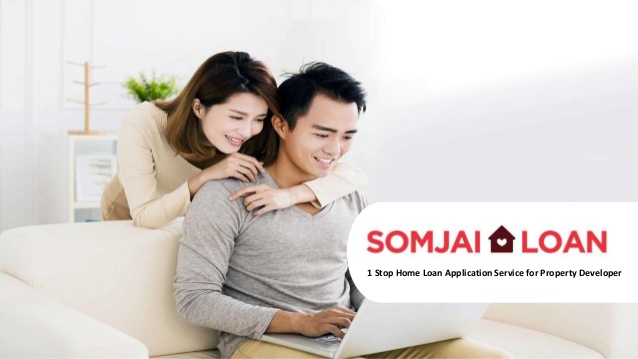 Tell us about Somjai Home loan.
We help people who want to secure a house by lending them the capital. The bank in Thailand rejected over 50 per cent of homeowners. We try to help those people, and also those that didn't get the best deal to achieve the ideal situation to buy a house in Thailand.
We are raising a Seed fund, so we are still at the beginning but looking for a higher level of investment in the long run.
Throughout the training days, which ones did you find the most beneficial?
The session with Felix Lam (43 Ventures) about the VC investment process discussing in detail about the term sheets and the terminology makes me understand the objectives for better overall economics and for understanding the key concepts. From all the training over the last few days, the VCs and the entrepreneurs have given us so much from these different business influencers.
How will these training sessions and investment information benefit your startup?
The role play is very beneficial to understand the perspectives of different people. The part play with the VCs and the Startups are crucial as it can help me with planning my fundraising ideas in the future.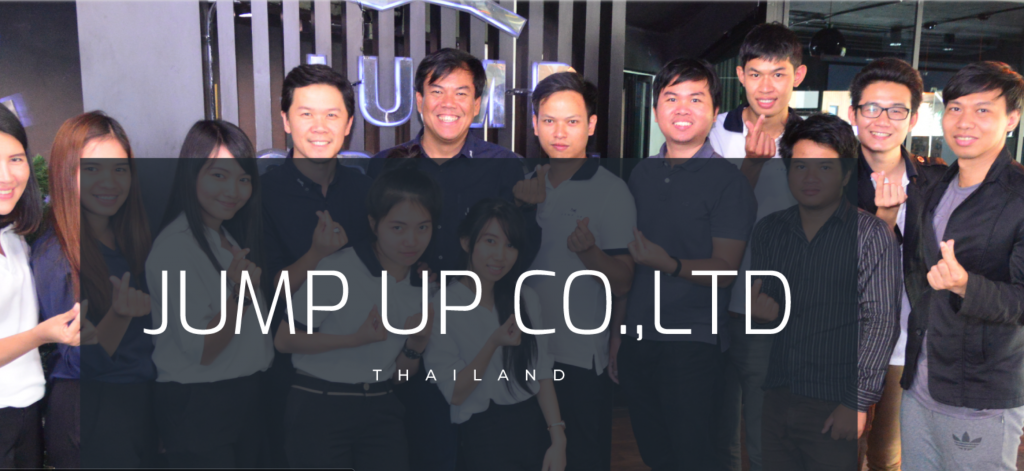 Tell us about JumpUp.
Jump Up co Ltd was started by a group of businessmen who have committed to developing new concepts. I want to create something for the city. We want to be a small cog in a joint push into the city, as well as SMART CITY intends to continue the development of technology to developing countries. It was founded in 2015 and is actively looking for investment.
Throughout the training days, which ones did you find the most beneficial?
From this boot camp, the term sheets from Felix's financial Planning training lecture and critical terms is the most beneficial if I'm looking for fundraising I have to prepare for due diligence.
How will these training sessions and investment information benefit your startup?
The first session explaining fundraising preparation about shareholders and employee agreements for fundraising was the most helpful and made sure we planned in detail before we met with investors. The array of venture capitalists at the conference was inspiring, who divulged techniques on how to approach investors and offered the startups much guidance.
Interview with Venture Capitalists:
Arthur Chen, a leading VC for BE Capital, opened up about what he looks for in a startup.

What do you look for in a startup? What makes a startup so appealing for you to invest?
BE Capital is a healthcare-focused investment firm formed making investments into promising healthcare technology ventures including Digital Health, AI in Medicine, Medical Device, in the greater China and U.S. For the past years, we have established ourselves as "The Gateway to Asia for HealthTech." , and we are typically looking for those international startups interested in leveraging Taiwan's healthcare resources, such as hardware supply chain, complete medical record, and outstanding medical professionals, to accelerator their business in Asia.
In my humble opinion SEA startup ecosystem, especially HealthTech, is growing exponentially with local government support and the increased interest from international investors. The trend of healthcare innovation is becoming digitised as health institutions begin adopting tech into their systems and as new tech is developing.
What areas of tech are you most interested in at the moment? Are there any startups in Thailand that have caught your eye?
Digital Health in Thailand is a hot area with the potential to drastically disrupt or improve everyday life. More and more startups are starting to create solutions for the problems that have plagued the healthcare system and has changed the way Thailand does healthcare, for example in the areas of ineffective patient-to-doctor communication, inadequate patient monitoring, inefficient hospital data management. Etc there has been the real difference.
The unique value BE Capital can provide to SEA startups is to help you penetrate higher into the Chinese market. Our new launched BE accelerator offers a four-month venture building program to do so. Take Ucare.ai, a startup in our next accelerator cohort, for example. This firm focuses on applying AI in the healthcare system to increase efficiencies and help patient coverage. They have so far focused its efforts on SEA, but the founders are looking for opportunities to move into adjacent markets to both improve the performance by collecting more analytical data and increase revenue streams. Ucare thinks Taiwan is an ideal place to expand their global story.
What are your predictions for the investment landscape of Southeast Asia?
Startups in Taiwan are generally low tech-focused. Taiwan has also built an excellent bridging ecosystem that links to other parts of the world and entryway into mainland China. The territory's position as a regional hub gives startups there better reach to markets and funding in general.
Thailand, however, attracts startups mainly for marketing and e-commerce. I would describe Thailand's affordability is the advantage for these early-stage startups who need to keep burn rates low. Funding is starting to be more and more available from not only corporate venture capital sectors but also those global early-stage investment institutes. While regulations in Thailand could be clunky sometime, there is a combined willingness, from the governments to whole startup ecosystems, to make things smoother. I'm very positive about this trend!
Venture Capitalists from Indonesia:

Karissa Adelaide shared her insights and thoughts with Techsauce about the event, and what's it's like being a young Venture Capitalist.
Karissa joined Venturra after spending almost two years in Spiral Ventures, where she was responsible for the fund's investments and portfolios in Indonesia and Malaysia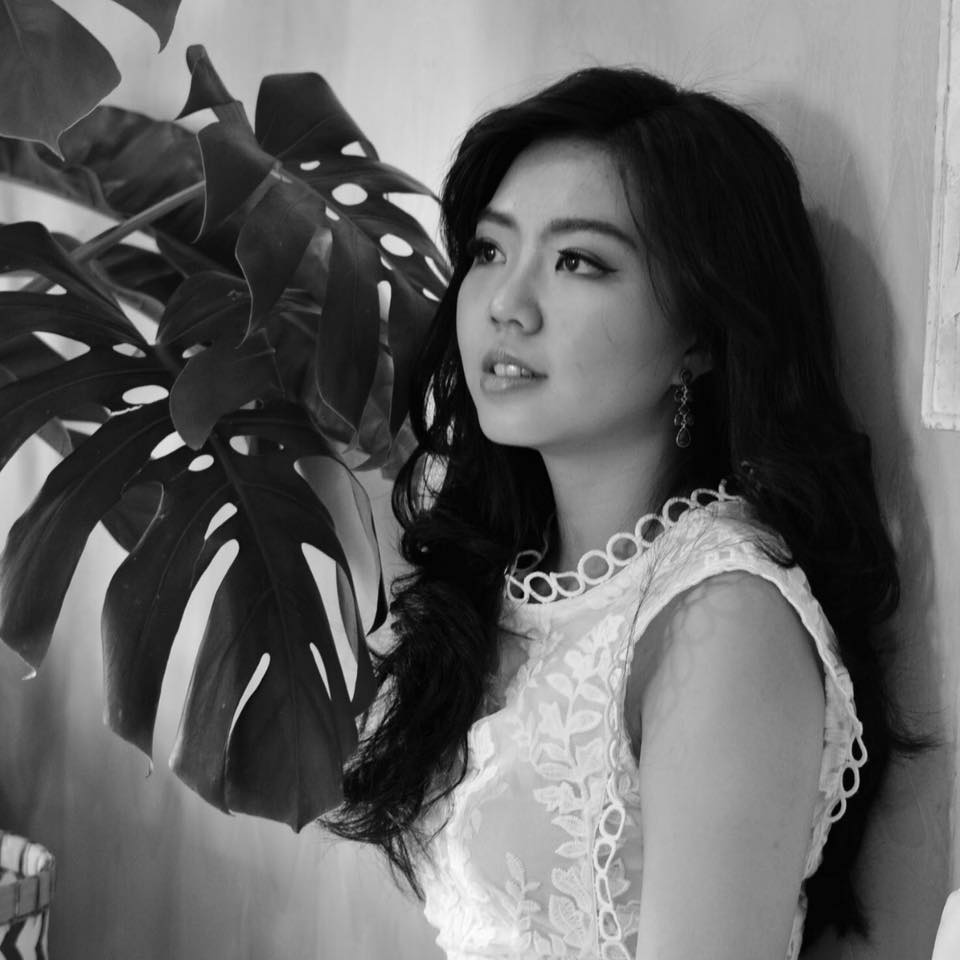 Before Venturra, Karissa worked for Indonesia's largest angel investment network, ANGIN, and spent time working for United Nations Development Program.
What makes a startup so appealing for you to invest and are you investing outside of Indonesia? We have invested in around eight countries and have looked in Taiwan, Singapore and Thailand. Zilinigo is our main company in Thailand, but they are regional.
Regarding the team, we look into the founders first, then into the problem they are trying to solve in a market and has it been done before? Are there other people doing it or is it unique? What happens in Indonesia is that there are many lending startups. If a company has many competitors, then it's less desirable.
What areas of tech are you most interested in at the moment?
We are sector agnostic, but we are interested in Deep Tech. We are into FinTech, health tech but not including lending as its quite a saturated market in Indonesia.
What are your predictions for the investment landscape of South East Asia?
In the beginning, we were into Series A funding, but we moved down to Seed-funding as we realised there was a need for seed-funding with the emergence of new entrepreneurs. Curation wise there are a lot of ideas and inventions already out there, so we look for innovative and unique companies. Regarding investment, we will see more seed companies in Thailand which will catch our eye as investors.
The Indonesian market is becoming very saturated, so we are always on the lookout for new companies to invest. The landscape in Indonesia is young and its important for investors to be in touch with technology and what is innovative in the market. I worked in the UN first of all, and one of my jobs was to bring in startups that handle challenges and to coach the startups on how to make a difference.