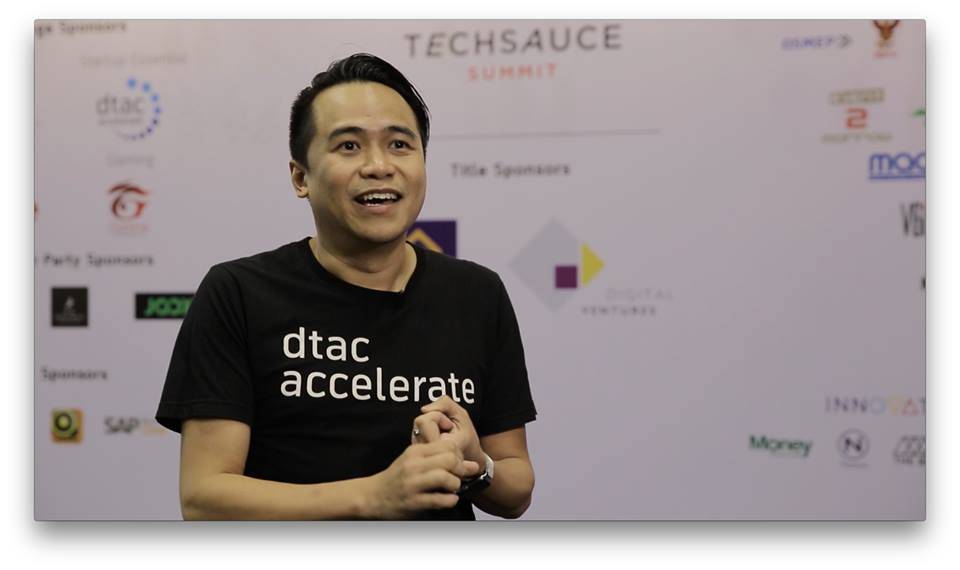 Sompoat Chansomboon heads the dtac accelerate program, Thailand's largest accelerator, and we spoke with him for an exclusive interview at Techsauce Summit. Sompoat said that the success of dtac accelerate speaks for itself, 70% of companies they accelerate secure foreign funding, compared to a market average of only 20%.
Sompoat emphasised dtac accelerate is not just about helping financing, they also provide access to top mentors, marketing to their 60 million customer base, provide a co-working space for 18 months, and providing a community of like-minded startups.
We asked about common mistakes that Thai startups make. Sompoat thinks it's commonly two things, either "they build a product that the market doesn't want" or "the team, they have the business guy, but they can't find a good CTO to make it come true".
"I always feel that Thai startups have their own unique value proposition", continued Sompoat. He felt they cannot and should not attempt to compete with say, Singapore on fintech, or China on ecommerce, but instead focus on unique sectors like agriculture where Thailand shines. "Use your own community advantages."
Sompoat was impressed by the world-class attendance at this year's event, getting top speakers like Y Combinator and Techstars on stage together is a big achievement. "Only Techsauce can do that".