Techsauce finds out the secrets on how to have the right body language for professional presentations from SpeakPro Training Company.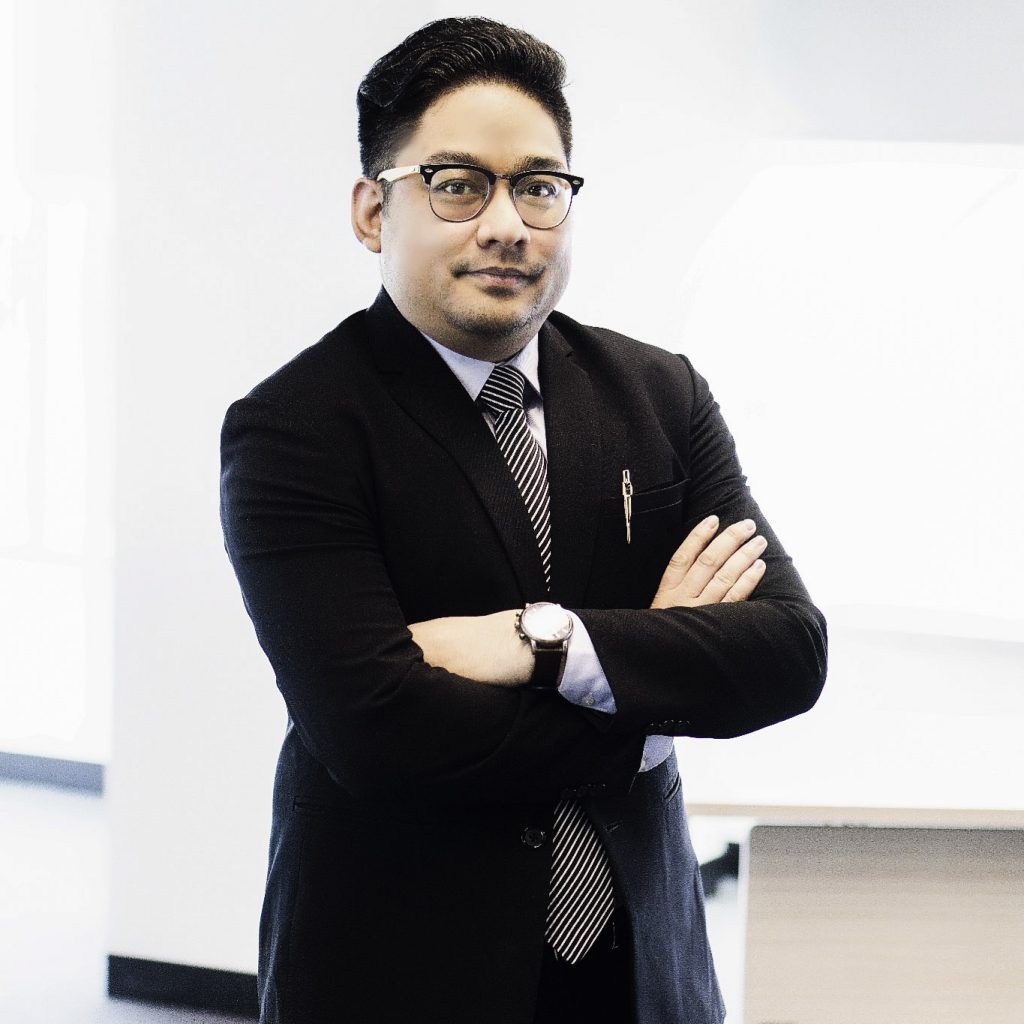 At one point in your life you will have to communicate an idea to a group of people.  Whether it be in front of your first grade class or on the final pitching stage of a competition, we all strive to get ideas across clearly.  Techsauce speaks to Pachara Yongjiranon or Ajarn Billy, the founder of SpeakPro Training Company, on why body language is so important in presentations.
A book is judged by its cover 
We are all familiar with the saying, "Don't judge a book by its cover."  It's what is inside that counts people say.  However Billy says sadly the truth is when it comes to presenting, what you wear and how you stand has a significant impact on how successful your presentation will be.
Body language actually makes up 55% of what draws interest to your presentation.
According to Billy there are three elements of communication, the body language, spoken language, and content.  Body language is the most important.  It helps you as a speaker to make the best first impression, which starts right at the beginning when the person steps into a room, to when they get in front of an audience.
Sadly, in reality most people focus on mainly their content and never try to develop their body language.  Hence this is the reason why people get nervous, forget their speaking points, and freeze.
From teaching janitors to training CEOs 
Billy knew since he was young that he loved speaking in front of people, helping others learn new things, and sharing his experiences.  He got his first teaching job when he was in high school, teaching janitors as a summer job at Ruamrudee International School.  He later became a two-time national debate champion when he was in university and knew after working in the corporate world that he wanted to start his own training company to do what he loved, which is sharing his experiences with others on presenting, sales, and recruitment.
Four years ago, SpeakPro Training was created.  Focusing on soft skills training for public and in house classes, it is a hands-on practice based training that has gained a reputation among big corporates such as Tesco Lotus, Volvo Car Thailand, Ivestorz and Seekster.
It's all about confidence 
Billy says the most common problem that he sees with clients is the lack of confidence.
If you are not prepared and have not practiced, this will effect everything, including your body language.
You will start looking up and down, crossing your arms, or holding your hands.  You will freeze or hide your hands in your pockets or behind your back.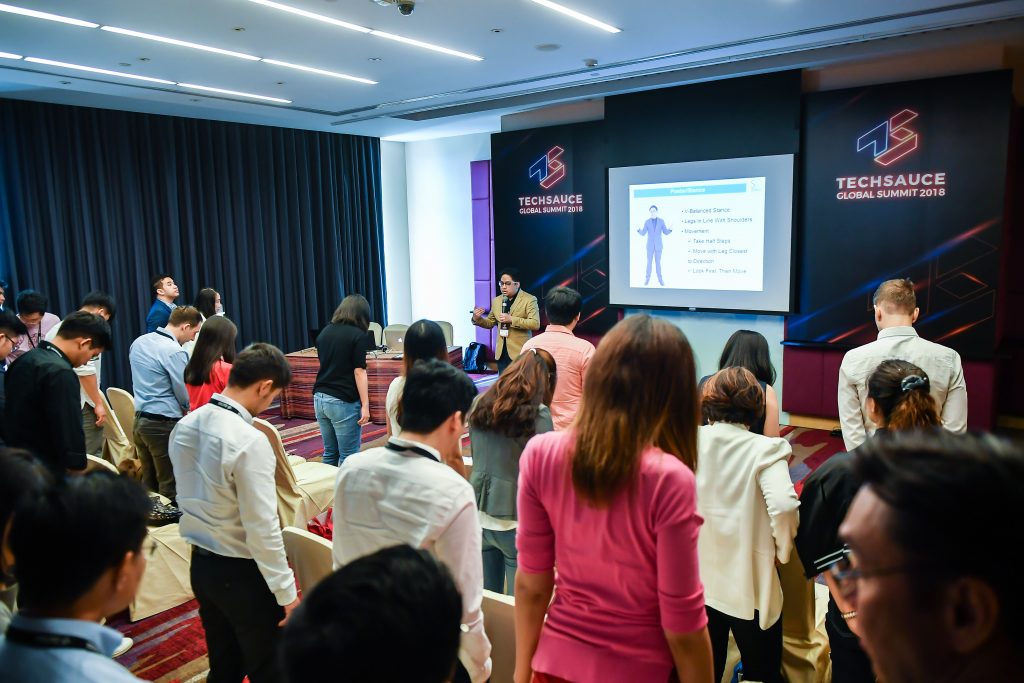 Billy suggest speakers to focus on four main things:
Open Gestures: Making sure you do not cross your arms or hold your hands because this is closing yourself from the people in front of you. Open your arms at a fair width with open palms facing your audience.
Eye Contact: Making sure you look at your audience and not up at the ceiling or down at the floor. Lock eye contact with everyone in the room and give yourself 3 to 5 seconds with each random person your look at. Don't stare people down.
Facial Expression: Make sure your facial expression matches the mood and tone of your message. For example, don't smile when speaking about pain points in your pitch. A serious expression would fit. Try to smile when suitable and don't look bored. Your emotions will influence your audience's mood
Movement: Make sure you don't stand in one position throughout your whole presentation or pitch. You have to move in order to face your body to whoever you decide to lock eye contact with. It is important to move in small half steps and not to walk constantly or too far. Try to move in place.
What should startups know before making their pitch?
Billy says startups must make sure they do not overlook the importance of stage presence and body language. Most speakers focus too much on their slides and content, which are important, but time must also be given to developing their nonverbal communication. It is also important to balance their time for not just their pitching skills, but also their ability to answer questions.
"I have witnessed many times where a speaker will do a perfect pitch with great body language, but when they get to the Q&A session, they revert back bad body language. Therefore practice your pitching skills and also your answering skills."
Meet Billy at Hubba! 
Billy works with Hubba Academy to provide public training workshops.  To take part, contact Hubba Academy on its Facebook page or SpeakPro's Facebook page.