Social network Wantedly Founder and CEO Akiko Naka, a trailblazer in Japan's startup ecosystem says the key to success is keeping focused and knowing what you "don't do".
It takes a lot of perseverance to shine in a burgeoning ecosystem that is slowly coming out of the shadows of a hierarchical corporate society such as Japan.   In a society where company loyalty and climbing up the corporate ladder is expected after you graduate, many young professionals do not dare to venture out on their own to start a startup.
Akiko knows this well because she herself tried to follow the path most taken by her peers and the generation before her.  Yet after building her first website at 12-13 years old, you could say Akiko was different.  Despite going to school and even getting a corporate job with Goldman Sachs she could not let go of her passion for technology and entrepreneurship.
From building websites as a freelancer to being a growth coordinator for Facebook Japan, Akiko was able to build popular Japanese manga translation website Magajin and now has great success with social-networking service for professional, Wantedly. 
Launched in February 2012 Wantedly has now over 2 million monthly active users and 25,000 corporates such as Airbnb, Sony and Panasonic.  Based on Facebook's sociographics and platform, the platform spans across 15 countries, with the aim of connecting clients to jobs that best fits them.  Today the service has extended to Wantedly Visit, an app for interviewees to visit companies they wish to work at, and Wantedly People, an AI-based business card reading app.
Techsauce is excited to have Akiko as a key speaker at Techsauce Global Summit 2018!  As a teaser to what is to come, here is a special interview with Akiko on what she think is the key to startup success and more!
What makes Wantedly saucy?  What makes it different from other platforms?
Akiko: We are unique because:
1.We have a strong engineering oriented team: Our engineer team has the largest presence in the company.  Our sales team also adopts and leverages the power of technology by utilizing data and automating routine process.
2. We have a strong mission driven culture: every single member of our team strongly shares the mission which is to "Create a World where Work Drives Passion".
These two natures have been allowing our team to have very speedy product development and customer care.
What is your advice for people who want to venture out in the startup business?
Always think user first, and build something that solves the user's problem. Then the success will follow. A lot of people build something to satisfy themselves, not to serve users.
What is the biggest challenge in creating a successful startup?
To decide what you "Don't" do. It's all about focusing on the most important issue and allocating all the resources to where it all matters. There are so many temptations to do things that don't contribute to achieving the focused goal, so try to stay focused.
I also think having a strong and clear mission that every team member can easily remember is crucial. You lack with resources in all aspects compared with large established enterprises, but your strong mission can fuel the team, bring the team together to overcome hardships to come.
Has the startup scene changed much since you started out?
I've seen a huge progress in the past five and six years. There are abundant risk money and it's growing every year.
How would you describe the ecosystems in Southeast Asia?
The ecosystem of SEA is very fragmented. Each region is very diverse and unique. For instance, culture, way of doing business and living standard varies depends on the region, so it's hard to apply one model. You truly have to understand the needs of local people to solve their problems.
What do you expect at Techsauce Global Summit 2018?
I have few friends in Thailand tech scene but I haven't been to Thailand for many years, so I look forward to seeing how the tech scene has developed over the years.
Meet Akiko at Techsauce Global Summit 2018!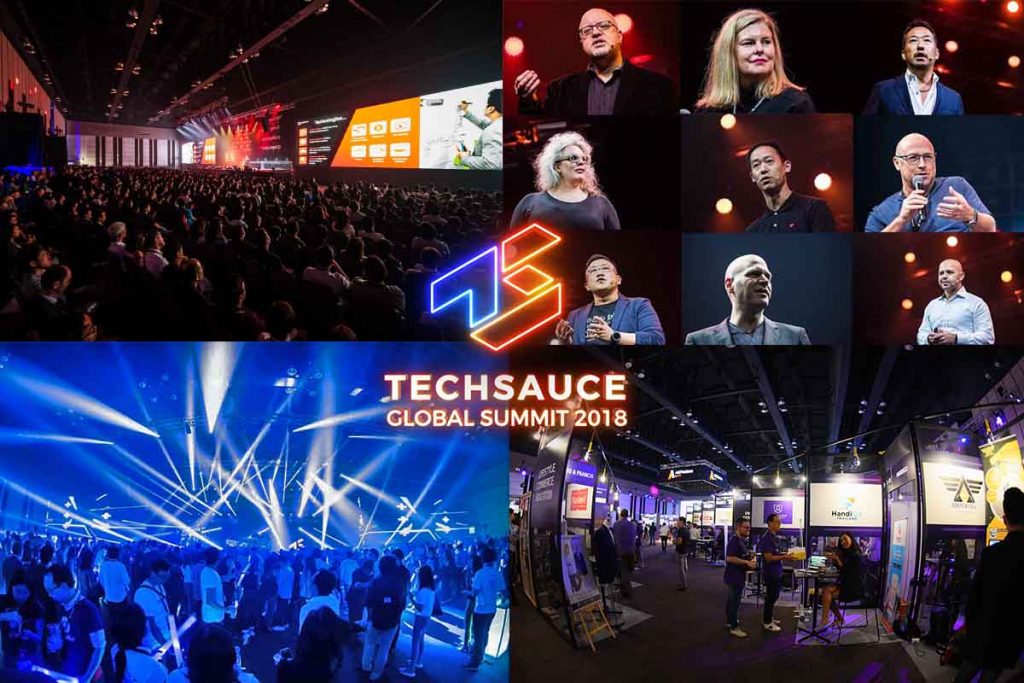 Don't lose out on a chance to rub shoulders with startup stars such as Akiko at Techsauce Global Summit 2018.  Taking place on June 22-23, 2018, the summit is going to bigger than ever with over 10,000 participants from over 30 countries!  Get your tickets now at https://summit.techsauce.co/