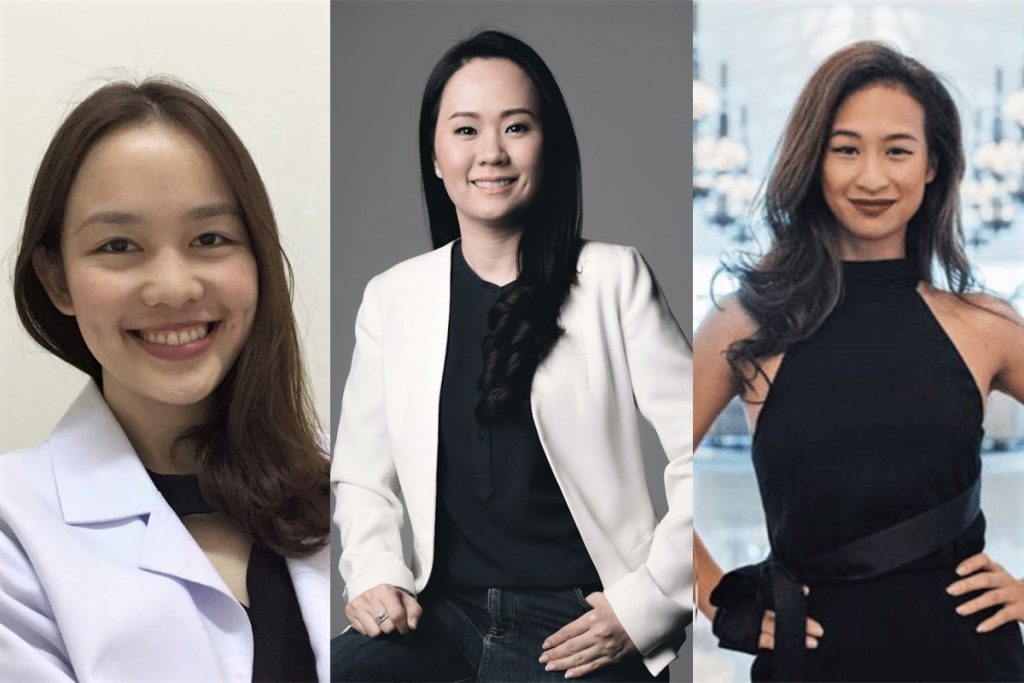 As the world turns its attention to gender equality, Techsauce talks to prominent female startup CEOs of Garena, Ikigai Group, and Chiiwii LIVE on whether or not Thailand's startup scene is a boys' club.
From Hollywood starts wearing black at the Golden Globe awards to a BBC editor resigning after discovering her male peers were getting more pay, the issue of gender equality in the workplace is set to dominate discussions in offices around the world in 2018.
"สามีเป็นช้างเท้าหน้า ภรรยาเป็นช้างเท้าหลัง" The husband is the fore leg of the elephant. The wife is the hind leg. (Thai idiom)
Although the role of women has been quite important in managing a family's finances and how a household is run, women still have to fight the stereotype of being dainty and emotional. It is common to see women running family businesses, but when it comes to earning that position without any connections there is a question as to whether it is a level of fair field.
The fact remains that women in ASEAN make up around half of graduates in most countries, but there are only 30 women per every 100 men in leadership positions on average. (Madgavkar and Tonby, 2017, July 27, Power of parity: Gender equality across Asean, www.straitstimes.com)
However is this different for the startup community? Techsauce talks to three female startup CEOs: Maneerut Anulomsombut (Nok) of Garena Group, Shannon Kalayanamitr of Ikigai Group, and Dr. Sakunee Niranvichaiya (Maew) of Chiiwii LIVE on what their thoughts are. Garena is leading platform provider for digital content, eCommerce and payments across Asia, serving millions of users. The Ikigai Group works to reduce inequality through education and income. Chiiwii LIVE is an app that provides real time medical consultation for women online.
Are there enough women in the startup community in Thailand?
Maew: There is a significant number of women in the startup community, but when you compare it to men, there is still not enough.
Nok: We may still see the low success rate of startups led by female founders when compared to male founders. This could be because of many factors such as women dropping their ideas too early, women not having confidence to take the next steps, or women not daring to take a risk. Nevertheless, I have a strong confidence that we will see more successful startup led by female founder that can bring their ideas to scale and be able to raise fund in different level in the near future.
Shannon: Are there enough in the right places, and do women feel that they are capable of doing tech/engineering/management/etc. and if they are, then are there EQUAL opportunities available for them to succeed?
NO - there aren't enough, in the right places, and NO there are not enough pathways for development for women and LGBTI - we still have a LONG WAY TO GO.
When there are statistics for many women in leadership in Thailand, most of the women are family members, where the daughter takes the accounting, or finance role and CEO is often left to the son.
As female startup leaders are there any advantages or disadvantages when it comes to acquiring venture capital funding?
Maew: When it comes to getting funding from VCs it is mainly about the product or business. However I have to admit that most VCs and investors have the perception that women are emotional, while men are viewed as strong decision-makers who are more aggressive when it comes to making decisions and management.
Shannon: Investors look for typical CEO stereotype qualities : confidence and strength, grit, tenacity, logical, non emotional thinking, smarts in the field [in this case tech], network, business acumen, among but not limited to, etc. when running a business.
The PROBLEM IS THAT WOMEN and even LGBTI are NOT SEEN as having these qualities above - as the stereotype of women are not strong, aggressive, firm, logical, use emotions, belong in the kitchen, or only in marketing or administration, etc. Key word is that they are NOT SEEN but they ARE STRONG, aggressive, resilient, logical, etc.  Thus, this makes it difficult in women/ LGBTI demand for venture funding.
As for women and LGBTI themselves, we don't exert ourselves as much as we should - there's a whole other subject matter on this - but we should also be mindful of our weaknesses and take action to fix it/make better/or bring forward/communicate better.
Nok:
In my opinion, there should not be anything to do with gender when it comes to fund raising. It is all about how you make them believe in you and trust you enough to invest in your business.
Even if you have a great business idea and all wonderful plan, if you are unable to make them believe that you are 'the right person' (who has a vision and able to make it happen), then they may not invest in that idea anyway. At the end, I see that majority of the deal happens because the investors/VCs believe in 'the right person' and hence they are willing to invest.
There is a cliche that in business or in startups it is an all boys' club.  Have you found that to be true in Thailand?
Shannon: The cliche is true sadly, but in variances.
ESPECIALLY IN THAILAND AND ASIA - boys' club comes from the whole, cigar rooms, business drinks after work, dinners, hostess bars, prostitutes, strippers, golf course talk - which makes sense - because when you have a social setting where people can talk, it helps business through a closer, deeper relationship.
The problem is - most women are either 1) not allowed in those venues, 2) don't want to go [I don't blame them - prostitutes, strippers, hostess bars are quite sketchy - been there - done that various of times] 3) when alcohol comes into play, human nature kicks in and sometimes men can misinterpret women "friendly behavior" for "flirty behavior" - thus leading to sexual advances, and comments, and other types of behavior.
Nok:
That was probably true 10 years ago but I think things have changed over time.
If we look at numbers of women in other professional careers that used to be male-dominated, it has been increasing over time as the society/culture developed. More women have been making contributions to the advancement in many fields, including startup community.
This is also true in Thailand where we start to see many females in senior management positions of big companies or corporations. Though the numbers might still be small, the good news is it is increasing throughout the time. The more we have female leaders at the top, the more we will see female staffs groomed to be the next generation of leaders.
Maew: When I think about the top successful leaders of tech startups in Thailand, I still see a lot of men.
When it comes to VCs or investors, almost of all of them are men.
For myself I am lucky to be surrounded by men and women who believe in my vision and potential. Those who get into the startup scene are mostly open, but still I have to admit that there is still not true gender equality.
What makes Thai female entrepreneurs different from other countries?
Meaw: In Thai culture men still are given more opportunities to be the leader. Big corporate positions are still dominated by men. Therefore we often see men promoting each other. Women on the other hand have to work to empower themselves instead of trying to gain acceptance and get promoted.
Women leaders in Thailand tend to have sympathy and empathy for others and give people opportunities. We look at success not in terms of numbers, but in terms of being a good human being.
Nok: In general, I don't see a big difference of Thai female entrepreneurs from the ones elsewhere. Good thing about being a Thai is that we smile a lot. Thus, even when we are under pressure, we smile. It shows positivity and makes work more pleasant. However, since Thais can be perceived as being nice and soft, we need to be aware of this and hence find way to balance between being nice and being firm to our idea.
What do you think can be done to help improve the participation of women in startups?
Nok: Creating more gender-balance start-up programs requires a concerted effort by all stakeholders. It can simply start by having a workshop mainly for females who are interested in startups. Find success case and use it to inspire young female entrepreneurs.
Senior female entrepreneurs can also help by being a mentor to young ones.
Lastly, we need to ensure that success female entrepreneurs got highlighted and visible so that young women can look up to and be more confident that women can also make it happen. The more we do this, the less we will hear people talk about the old belief that startup is only an all boy's club.
Maew: The first thing we could do is to believe in ourselves and start doing something with the ability that we have. Secondly, at the same time, the society is more open for women to be in action with less sex discrimination. We start to treat women and men equally which raised more awareness overtime.
We should help build women community in tech startups similar to what other countries do such as Female Founder group and She Love Tech event in Singapore.
I believe that, in the end, women can be equally  successful as men.
Shannon: There's a lot of talk in the industry about "women this" and "women that"  - the goal is to get people to start thinking, talking about it, and making change, but when it gets overused, people have "women advocacy fatigue", I think its time to start talking about solutions for all EQUAL opportunity - what are the key issues, what goal do we have, how do we get there and pave way for it in a scalable, sustainable method.
This should be for EVERYONE -  women, LGBTI.  We need to move beyond and start seeing how we can actually DO something about it.
Want to meet these powerful women?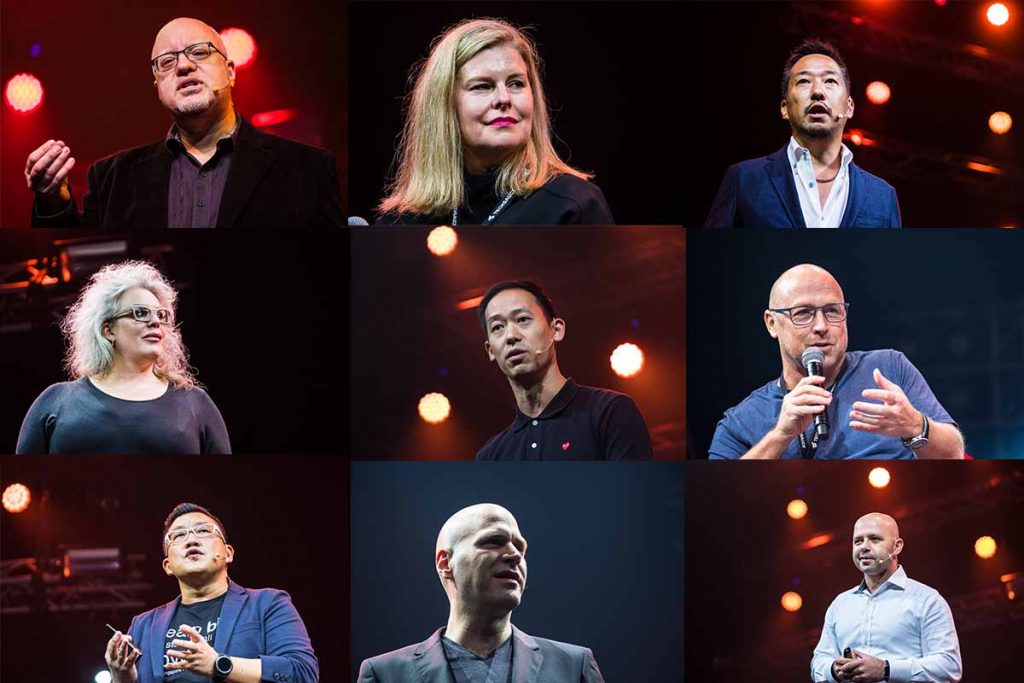 Join us at Techsauce Global Summit 2018 taking place June 22-23 at Centara Grand at Central World. This year talks are going to be more diverse addressing social issues and how to improve the world we live in. For tickets go to: https://summit.techsauce.co/