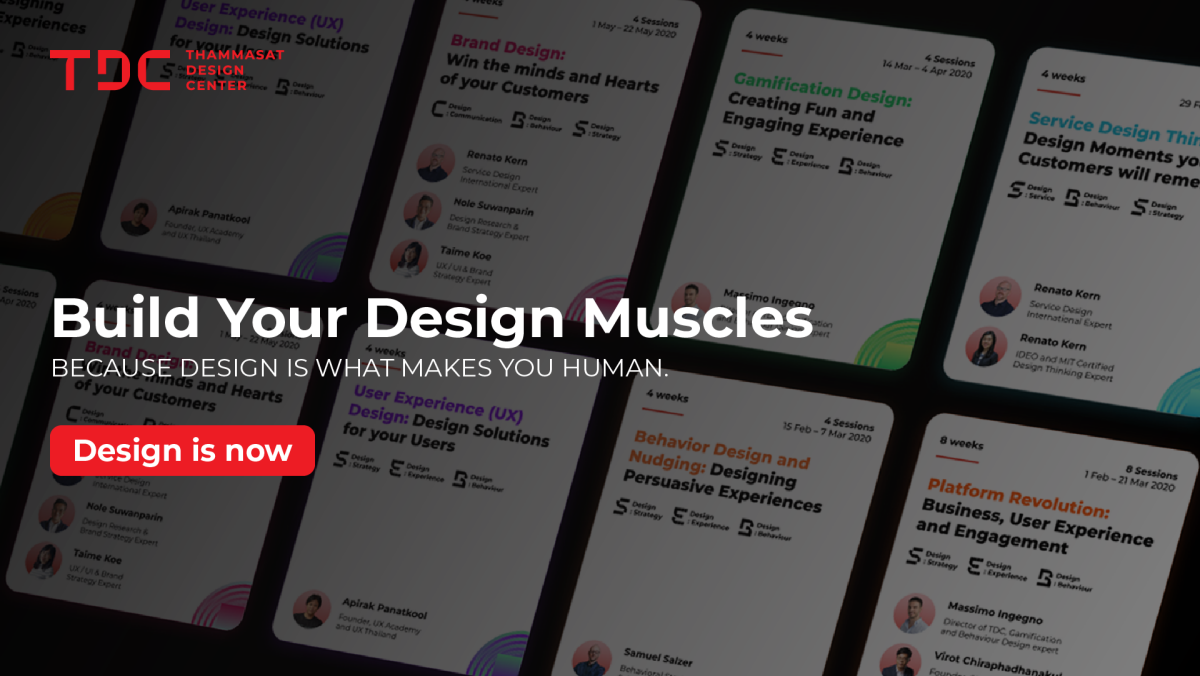 From the beginning of time, creativity and design have always been part of who we are. In a way, the act of design is what makes us HUMAN.
This is the premise behind Thammasat Design Center (TDC) a new spin-off training institute of Thammasat Design School, which aims to shape the next generation of design thinkers, doers and leaders in Thailand. Although different in the way it operates, you can think of it as the D.School of Thailand.
Think about this for a moment: Design is pretty much everywhere around us. The clothes you wear everyday, or the place you call home have been designed by someone. Whether you liked or disliked a service or an app, is a design matter too.
I think no one would argue with the claim that everything has been designed by someone. The point here is that the majority of the products and services we interact with every single day are poorly designed.
It is primarily an education problem.
Design education in Thailand is in fact still lagging behind, and many myths are hindering the potential that design can play to improve lives, businesses and society.
Let's debunk some of these myths.
#Myth 1. Design = Aesthetics
On the one hand, the focus and the dominant conversations are around aesthetics. Most people still don't know the difference between art and design. It follows that design is deemed accessible only to "creative people".
"Design is not just what it looks like and feels like. Design is how it works."
- Steve Jobs
In reality, design is problem-solving. Design is all about understanding, imagining, and producing. As such design implies two basic "abilities" that define us as humans: our ability to think, combined with our ability to create. As PepsiCo Chief Design Officer Mauro Porcini puts it:
"[...] the ability to design has been used to define the beginning of the history of humanity. And from that moment, the kind of tools and artifacts produced by mankind, with their meaning, their materials, and their technology, has been used to define the different ages of that history. The term human denotes any creature belonging to the genus Homo. The first species of human was Homo habilis (Sub-Saharan Africa 2,5 millions years BC). Since Homo habilis was a maker of stone tools, the evolution of this species marks the beginning of the Stone Age, followed by the Bronze Age and the Iron Age. From the invention of tools made for hunting to early examples of art and religion, this enormous time span was a period of great transformation. It's interesting to see how each AGE was defined by the "design maturity" of the time: they are DESIGN AGES from any possible standpoint."
- Mauro Porcini, Chief Design Officer at PepsiCo.
#Myth 2. Design = Design Thinking
Design Thinking has become popular in Thailand. But how effective has it been? Design Thinking training programs often tend to oversimplify the messy design process and have largely failed to move into "design doing". The brevity of training programs, fear of failure of the participants, and the widespread view that prototyping is for creative people, are all to blame.
Most importantly, there is a myth tha Design and Design Thinking are the same thing.
They are not.
Design itself is a craft of deep specialized skills comprised of visual design, interaction (UI) or user experience (UX) design, user research and more. Each of these design specialties needs to know and practice their own specialized craft while also knowing and practicing design thinking.
#Myth 3. Designers = Can't run a business.
In the current digital era, nothing could be farther from the truth.
Until 10-15 years ago, design was seen by most as an afterthought. Now, designers are making key strategic decisions and helping to shape the direction of companies.
Designers are responsible for crafting experiences from nothing more than ideas. They possess talents for using storytelling and user-centered design techniques to themselves and others in the shoes of customers.
Not only designers now hold the coveted seat at the table in many organisations worldwide.
Designers are also founders.
Some of the most successful companies, from Airbnb to Pinterest, have been founded by designers. As Brian Chesky, Founder and CEO of Airbnb puts it: "Airbnb bleeds design".
"People thought: I'd never stay in a stranger's home. That's creepy. But the other reason is that they didn't think a designer could build and run a company."
- Brian Chesky, Founder and CEO of Airbnb
Of course designers need to understand the business model (where the revenues come from) and be more aware of what drives deadlines and urgency, both internal and external factors. Until design is seen as a "nice-to-have", however, this will not happen.
This is the premise of our flagship program in Platform Business Design and Strategy, currently ongoing. The program has attracted developers, UX/UI designers, marketing and product managers from many different types of industries.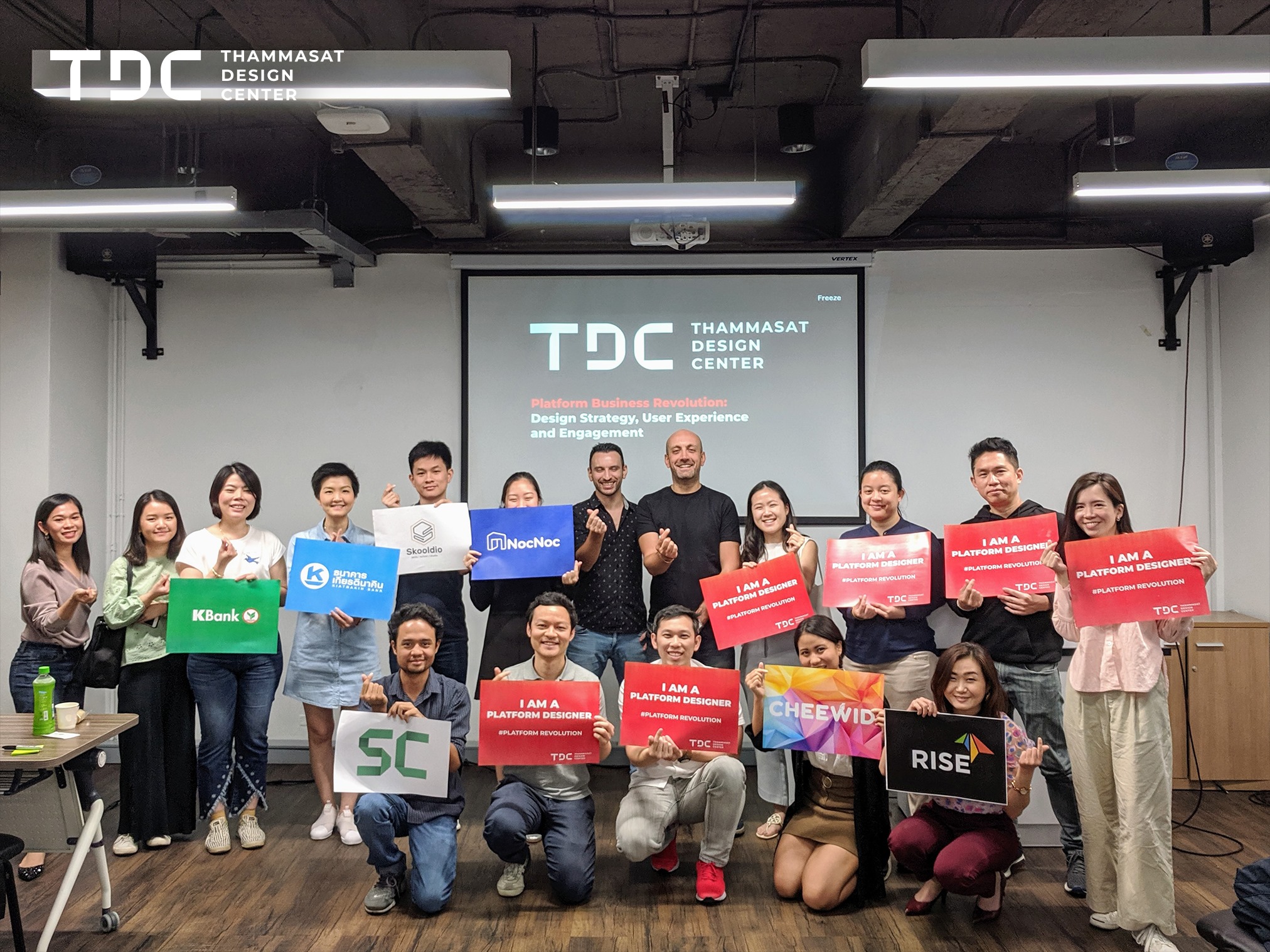 As an instructor at Thammasat Design School and Thammasat Business School, during the past years I have had the privilege to advise numerous aspiring entrepreneurs. Most of the ideas that get pitched? Platform companies. They scale fast, they say.
And while the current trends, market conditions and business model indicate potential for success, entrepreneurs lack the design skills required to craft tech products that people will want to use, and are actually able to scale. There is still an illusion that marketing and growth hacks can "fix" a product that does not work.
The Design School Thailand needs
So, we have asked ourselves, how might we debunk these myths, help designers become founders, and ultimately bring design education to the next level in Thailand?
We talked to startups, corporate companies, design practitioners from different walks of life and finally TDC was then envisioned, and quickly launched. These are some of the steps we took so far:
Bridged the University-Industry gap:
To connect education to real-life and business problems we have taken two steps. First, we have formed a network of Design Leaders: exceptional people who are genuinely interested in pushing the design agenda and conversation in Thailand to the next level. These include experienced lecturers at Thammasat University, as well as experienced practitioners from Thailand and overseas.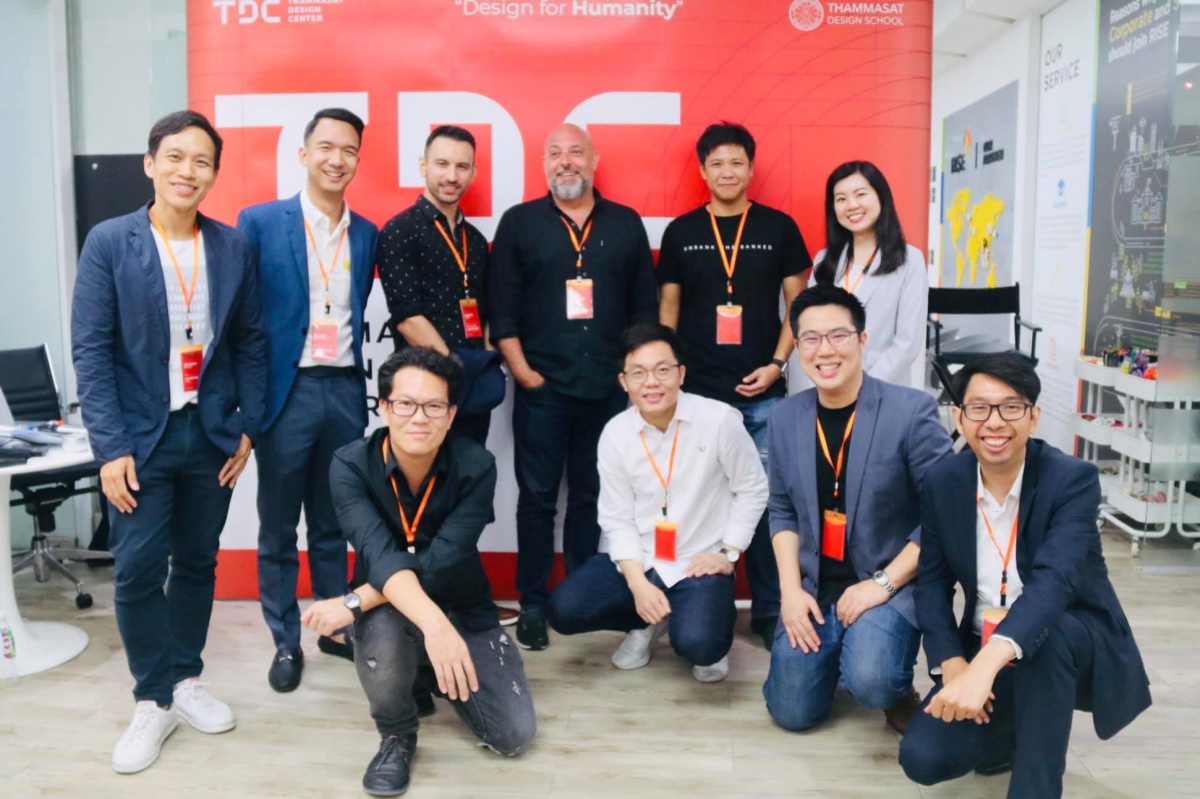 TDC Design Leaders
In addition, we have seen the interest of forward-looking companies (such as NocNoc/SCG, Agoda, Grab, and Garena) to collaborate in a number of ways, including the provision of scholarships for our learners. Companies are more and more in need to find new ways to identify talents. And they want to see their design skills and business acumen in practice.
Revamped and updated the content:
we did some homework, and we found a huge problem in Thai design education: a poor understanding of people. Designers and Design Thinking professionals are currently not trained to understand us: how our mind works, our feelings, and what moves us. The current advances in psychology and behavioural science need to become the foundation of design education.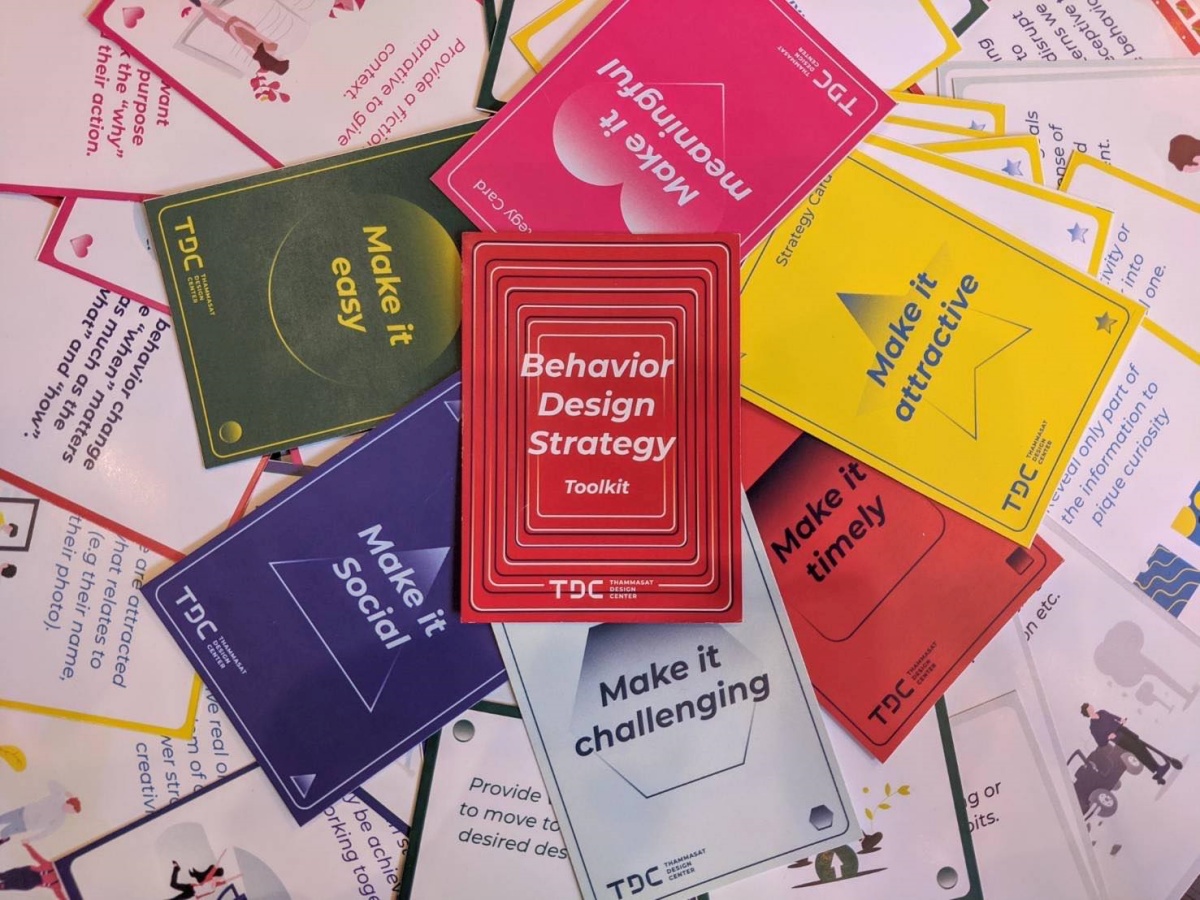 Provided flexible learning options:
Traditional degrees tend to focus on one subject and profession (Human-computer Interaction, Interior Design, Service Design etc.). We believe that the walls the separate such fields need to be broken down. Innovation lies at the intersection of different, and often unrelated fields. After having spoken to 50 companies and organisations to understand their bottlenecks and needs, we have so far crafted 10 semi-intensive (generally 4-week) weekend training programs. We believe that learners need a combination of structure and guidance and the ability to build their own learning path.
We live in a world where everyone designs, and we believe that anyone, regardless of their background, can make better design decisions and add value to their organizations, life and culture.
"Design creates culture. Culture shapes values. Values determine the future."
- Robert L. Peters
TDC exists to equip learners with the right tools, mindset and real-life experiences needed for a design-driven future. We call these "Design Muscles". And as we move into a world run by machines, the ability to creatively solve problems is the most powerful competitive advantage any individual and company can possess.
Written by Massimo Ingegno, TDC Director and Behavior Design & Gamification expert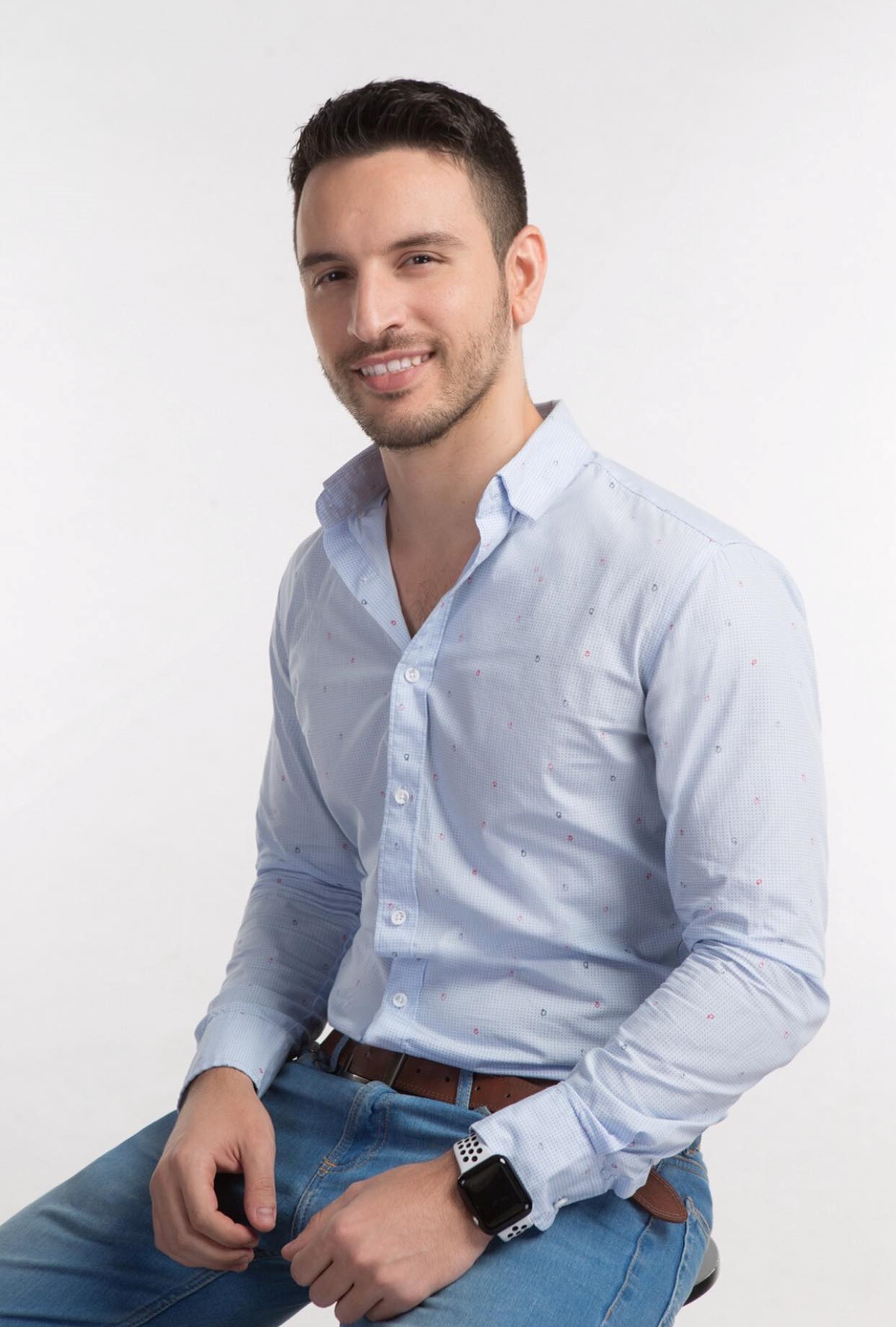 Massimo is a university instructor at the Design, Business & Technology Management (DBTM) international program at Thammasat Design School (TDS) and Thammasat Business School (TBS).
He is an expert in the new fields of behavioral science and gamification, and its application in the design field. Massimo is also Head of Asia-Pacific at the Octalysis Group - one of the world's leading Gamification agencies.
In addition to help companies and organisations create engaging experiences, Massimo is a regular speaker at design, marketing and innovation conferences and seminars across Asia, including the Bangkok Design Week 2018 (Thailand Creative & Design Center), the Design Management Institute (DMI), StarFlow, the Change Festival (Times of India) for Marketers, and Corporate Innovation Summit 2019 (RISE).
He was recently appointed as a Director of Thammasat Design Center (TDC) the new flagship program that aims to build a new world-class Design School for professionals in Thailand.