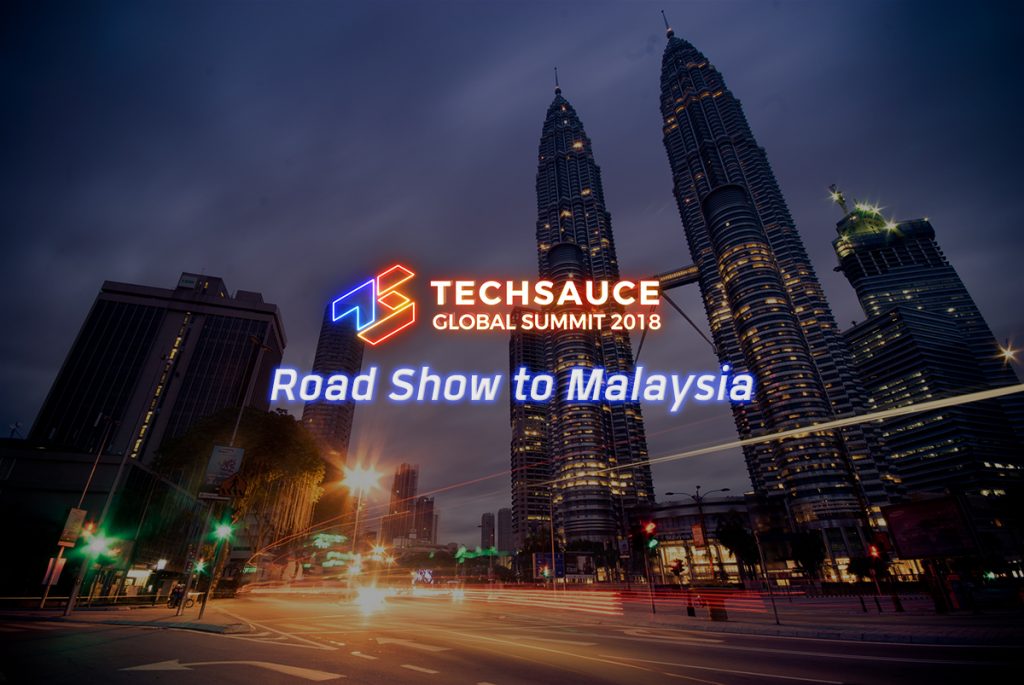 Techsauce Roadshow heads to Kuala Lumpur this week to find what startup has what it takes to compete on the final pitching stage at Techsauce Global Summit 2018. Techsauce Co-founder Amarit Chareonphan or Aim says he is confident Malaysia's startup scene has more to offer than just Grab.
What do you think of when you hear the words startup and Malaysia? Grab, a successful ride-hailing and logistics services app, is what Apple is to the United States. However Techsauce believes there is more to come from the region and as we head to KL, we expect the best of the best to show us what they got.
The prize is worth it for startups gathering at The Co Bangsar on January 19, 2018. A round trip and accommodation to Techsauce Global Summit offers winning startups a chance to win not only the grand prize of $8,888 USD but meet over 300 investors, 200 members of the media, and representatives from 30 countries. Techsauce talks to Aim on what he expects in Malaysia.
What makes Malaysia startups standout?
Definitely they are very fun and entertaining. We have had a great chance to experience Malaysia as one of the most lively ecosystems, but I think one of the things that most people don't realize is there has been so many success cases that have IPOed and have raised significant amount of funding. Outside of Malaysia everybody knows about Grab, but there's many many others that are following its footsteps.
So I think Malaysians have potential for global ambition and has that experience track record and I think it is time to find the next Malaysian story and not just talk about Grab all day.
What are you looking for in an winning startup from Malaysia?
That it is scalable and shows a very large market opportunity. We are looking for a great team with a great track record and experience in building the technology and the business model.
We are also looking for something that is very exciting that we have never seen before, that challenges the normal paradigms of is this another clone?
Is this another market place? Is this another e-commerce place? We really want to find the hidden gems of each ecosystem. So bring out your best startups. Bring out your interesting technologies and IP. I think the last thing will just be market potential outside your country. We want companies that are ready to use the opportunity to really grow and scale.
Other than finding a finalist, what do you want to do in KL?
Anybody who is interested in Thailand or Southeast Asia - our network spans far and wide from all the way to Nepal and New Zealand across the region. Do come back and ask us any questions.
Let's make some new friendships.

Want to join the fun?
Whether it is to compete in the final of this year's summit or network with us, meet us at any of the upcoming cities we are heading next in our roadshow to the 2018 summit. The roadshow covers 20 cities: Shanghai, India, Malaysia, Singapore, Japan, New Zealand, South Korean, Cambodia, Laos, Myanmar, Vietnam, Taiwan, Australia, Hong Kong, Philippines, Indonesia, Bangladesh, Nepal, Israel, and Thailand. Check out the details at https://summit.techsauce.co/roadshow/
For tickets of the Techsauce Global Summit 2018 on June 22-23, 2018 at Centara Grand, Central World in Bangkok, Thailand. For tickets or booths go to https://summit.techsauce.co/
We can't wait to meet you!