Want to know what makes a successful biotech startup?  Techsauce speaks to one of the hot speakers at Techsauce Global Summit 2018, Thailand's rising biotech star Kulika Chomvong on her success in the biotech sector and what scientists should know when it comes to setting up a startup.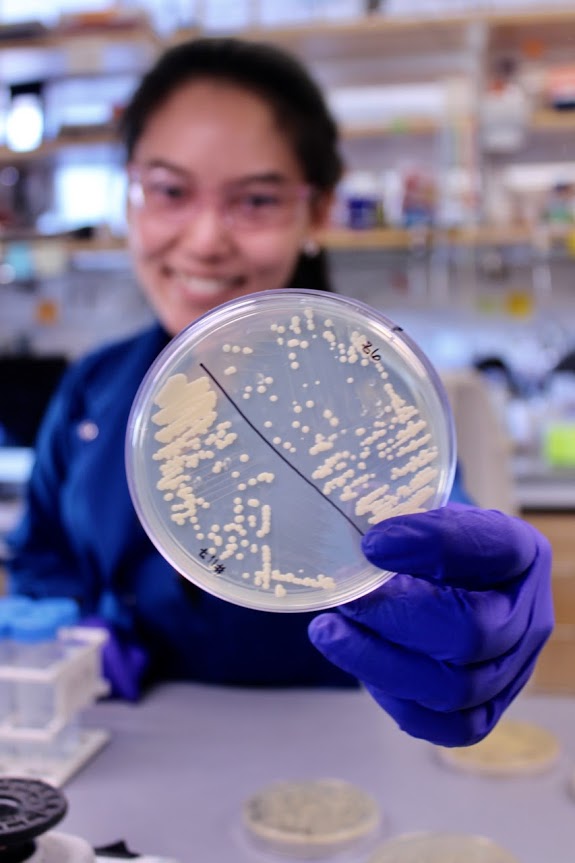 Kulika is proof that it is alright to dream big and have that dream come true.  Having successfully co-founded and taking the helm of Sugarlogix, a biotech company recreating human breast milk sugars as functional ingredients for gut health solutions, Kulika has become a rising star in the biotech field.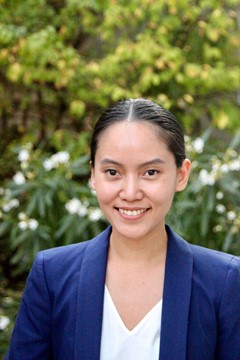 She is now working with BIOTEC in Thailand as a research scientist.  Kulika received her PhD in microbiology from UC Berkeley and an chemical engineering degree from Wharton School of Business.  Techsauce caught up with her to hear her story and what she expects for Techsauce Global Summit 2018. 
Finding a calling in microbiology
Kulika says it took a of trial and error for her to discover her true passion for microbiology.  After studying engineering she started studying biology and discovered her interest for microbes.  She realized a lot can be done with the application of microbes.
I grew up in a family that never really forced me to study. They let me learn on my own. That's where my product design started from.  I never took tutoring. I was just in the dirt trying to make something.
Making sugar healthy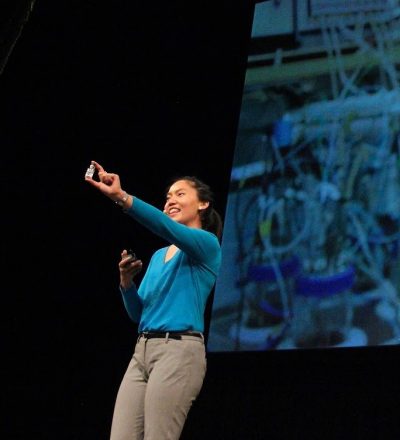 During her PhD studies at UC Berkeley 7-8 years ago, bio energy was a big thing.  Most companies invested in it to create new types of food by using plant biomass to create long chains of fiber. 
Sugarlogix started out as a side project with her professor in the United States where they tried to create something new out of human milk sugar and make a business out of it.  They discovered that human milk sugar is beneficial with good bacteria to fight off pathogens so they decided to bridge infant formula and human breast milk.
The startup created a project to sell directly to businesses for early life nutrition and for adults. 
Coming back home to BIOTEC
Kulika recently switched gears and heading back home to Thailand to join BIOTEC in March 2018. 
It is strange coming from a position where I ran my own company to working with someone else. Looking back there were a lot points that could have done if I was not an owner of a business.
Now Kulika says she has more time to do science in the biotechnology division and she is still in the food and bio technology sector.  Kulika is excited with what she is working on, but cannot say what it is yet.
Biotech small, but growing in Southeast Asia
Speaking about her current work, she says there is still much to do in terms of advancing biotechnology in Thailand and Southeast Asia. 
Biotech is very new, maybe only 10-20 years old, but at least now there is a small community.
It's about the right investors and business know-how
Kulika says investors need patience when it comes to science.  Biotech is very far behind when compared to software and other types of startups because it is of different nature.  It takes 2-3 years for a letter of intent and most investor are scared of that. 
It is important to get the right kind of supporters (investors).
For Sugarlogix success came from the right timing of things.  It received a US grant based funding that required no equity which was a great start.  Kulika the key was learning about business.  The initial stages were still slow however with the company connecting with biotech accelerator Indy Bio in San Francisco. 
Indy Bio helped kicked us off the ground. They helped turn scientists into entrepreneurs.  They taught us how to go find customers. The program lasted four and a half months and was the best thing we could have done for the company.
It's about speed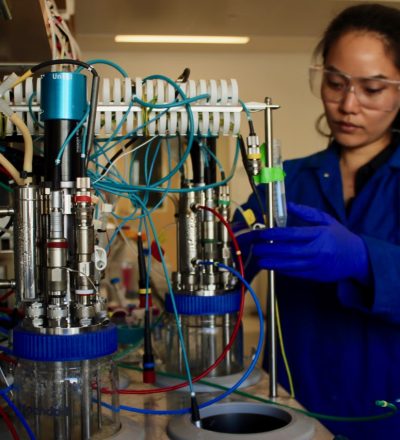 In the science community a lot of time is taken to make sure everything is tested and researched.  There is clash with this way of working when it comes to creating a business with science. Kulika says scientists need to adapt to working faster.
Speed is important. You have to move as fast as you can. It does not have to be perfect. You can go with a prototype.
This is not to say you move to fast to the point where you are prone to serious lawsuits, but fast enough to get your product out there while presenting the potential risks that could come with it.  This is all to create a momentum for funding needed to initiate more research for the product.
As mentioned before it is not about working alone either.  Scientists need come out of the comfort of their labs and meet with investors to create the right team to launch your product.
It's important to get out and network!
Kulika is excited for Techsauce Global Summit 2018 because getting the opportunity to talk to other scientists and investors in biotech is rare.  It is gatherings like this where she benefited a lot from when she was in the United States.  Kulika says there are still a lot to learn bout biotech and food tech. 
Meet Kulika at Techsauce Global Summit 2018!
Kulika is going to be one of the hot speakers at Techsauce Global Summit 2018 and will be at the FAB Stage (Food, Agriculture, and Bio Tech).  Don't miss your chance to meet her and others in the field!
Meet them all at Techsauce Global Summit 2018 on June 22-23, 2018 at Centara Grand Hotel, Bangkok!  There will be 10 stages with over 150 topics discussed, workshops, and booths of different startups and corporates.  The most important thing is you will be able to mingle with over 10,000 participants that include corporate representatives, investors, startups, and members of the media.
For corporates: http://summit.techsauce.co/corporate/index-th.php
For startups: http://summit.techsauce.co/startup/
For anyone: https://summit.techsauce.co/