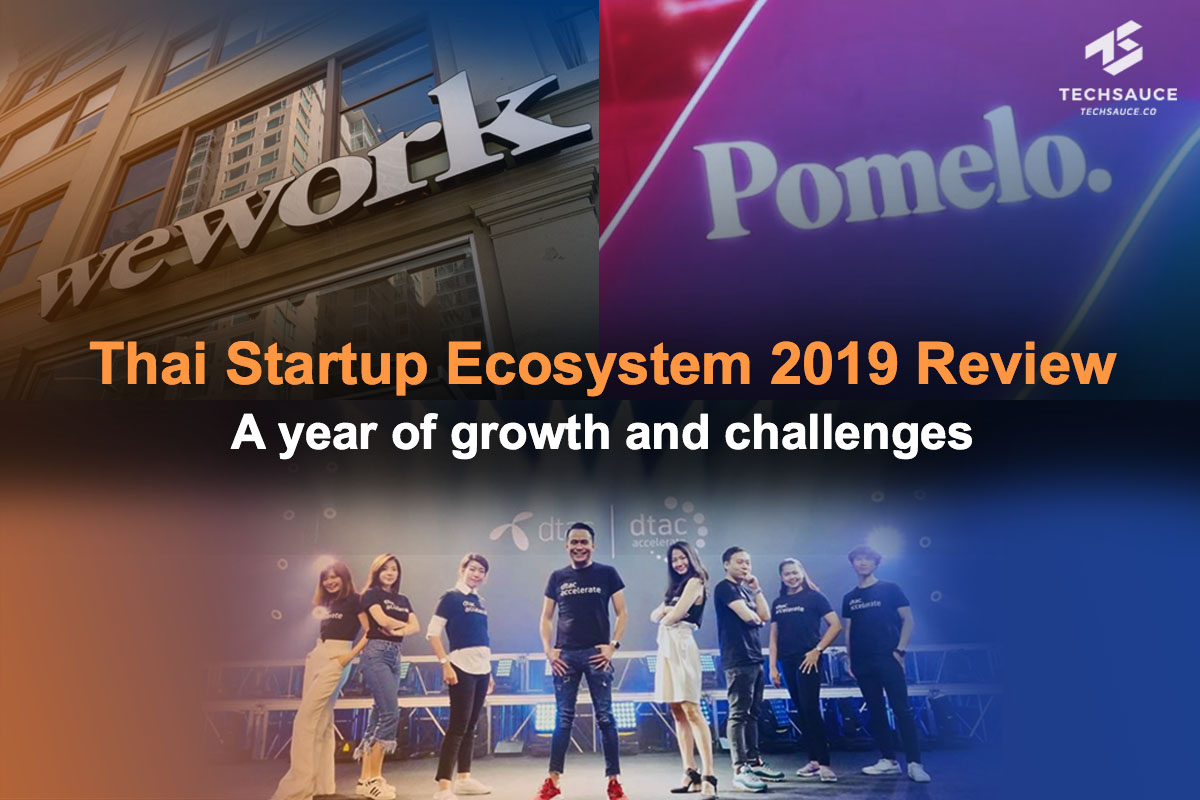 Gone is 2019, a year where most agree has been full of challenges. Here is a Techsauce review of what Thailand's startup ecosystem went through in 2019. We hope this can serve as a guide for what to expect in the year 2020.
An overview of Thailand's ecosystem in 2019
2019 was a "challenge" for Thailand's startup scene, whether it be in terms of entrepreneurs, investors, or various sponsors. However the numbers still show that investment in Thailand's ecosystem has grown. Open data shows the total value of investment amounted to US$97.55 million from 32 deals. Even though the figure is not a new high, it is still clearly more than 2018 (In 2018, there were 35 deals made that amounted to US$61.25 million.).
If you look at the situation from an investor's perspective, there were successes and challenges. Successes were found with startups in the growth stage that were able to gain funding and cross over to higher stages. An example was Pomelo crossing into Series C from Series B. The US$52 million funding sealed by Pomelo, a fashion e-commerce platform based in Thailand, was the highest for a Thai startup in 2019. In addition, there were many Thai startups that crossed from the Seed Stage to Series A, and from Series A to Series B. This is an important step for Thailand.
Challenges faced in 2019 were startups in the early stage facing hardships in raising funds and support for entrepreneurs. Development for startups to be stronger with the focus on "quality" was the main basic challenge for 2019 and it will be harder to do so in the years to come as dtac accelerate ceases its structure program, which has built strong startup teams. The program has made a big impact on Thailand's ecosystem.
Another movement that has made a clear impact, are laws associated with the digital infrastructure, whether it be the law on digital assets, the digital privacy data act, or regulations on service platforms such as ride-hailing apps. Despite these changes, Thailand's business regulations are still obstacles for the ecosystem, which has limited resources. Therefore there is a need for laws to help deal with this shortage in order to lower regulatory risks.
3 impactful events in 2019 that will affect the ecosystem in 2020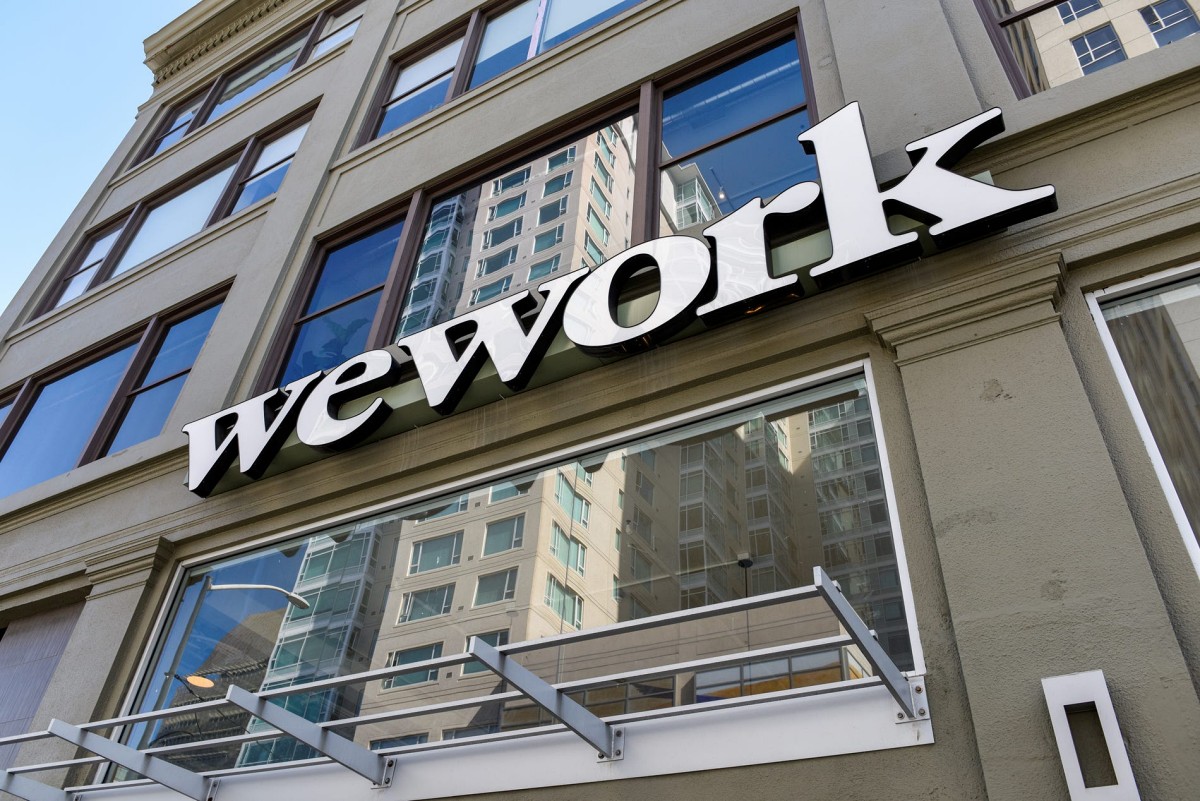 Despite WeWork's failed IPO occurring overseas, it cannot be denied that the incident changed the perception towards startups in ecosystems across the world. Most do not see WeWork's failure as deteriorating the confidence in doing business with startups, but it has caused all sides to take "caution" towards determining true valuation before investments are made. This in a way benefits the ecosystem in the longterm because it ensures transparency and more sound deals.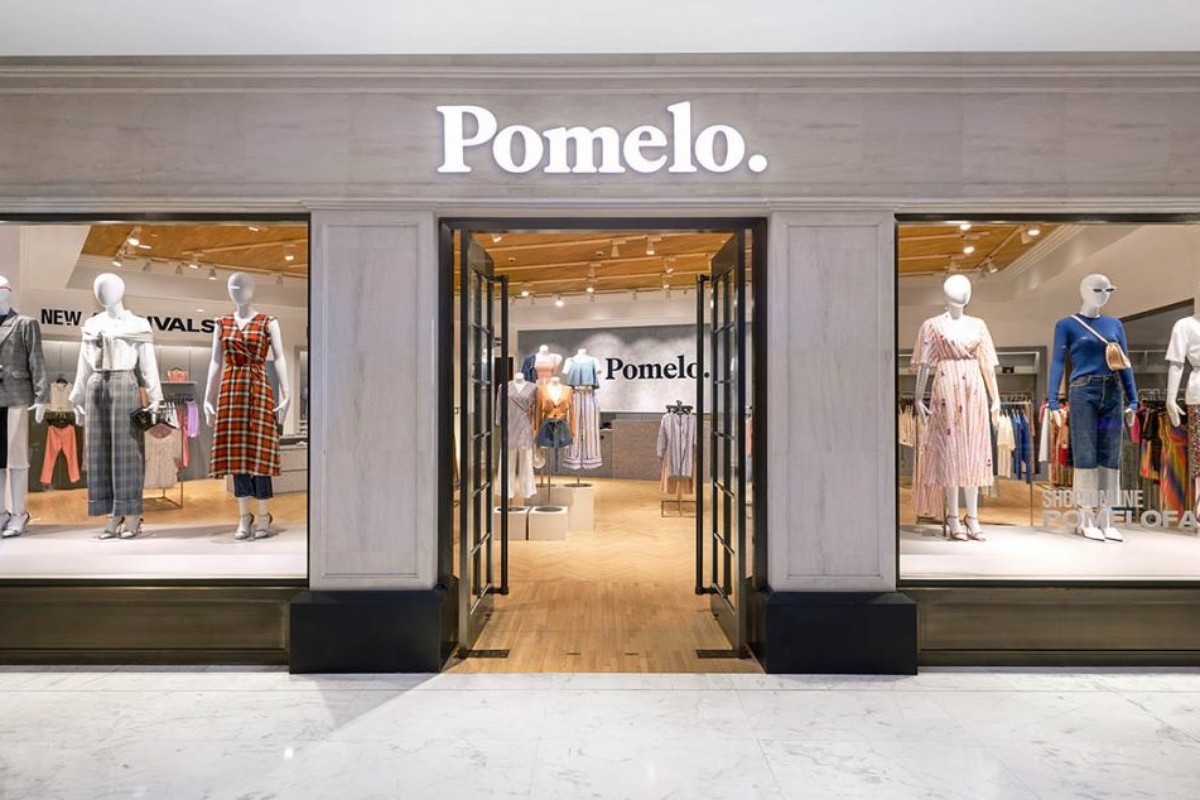 Pomelo's Series C funding was an important step for Thailand's ecosystem. The success of Pomelo, a Thai fashion/retail/e-commerce startup, to successfully cross into Series C by raising funding valued at US$52 million, proves that Thailand is prepared to support higher growth stage startups and perhaps it emphasizes on the strength of the country's fashion and retail sector.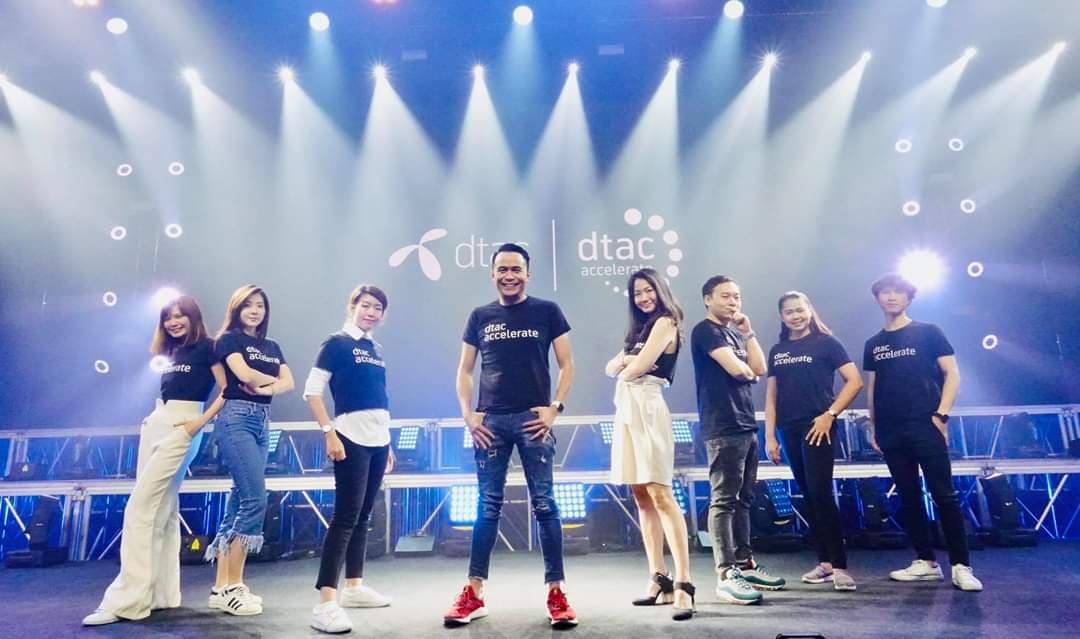 The ending of dtac accelerate is viewed as "unfortunate" because the structure program has incubated 62 startups in the past 7 years. It played a significant role in developing Thailand's startup ecosystem to what it is today. Therefore the end of dtac accelerate has impacted the way startups are supported now, especially for those in the early stage. Thailand still does not have enough incubators for these startups.
Overview of investments made in 2019
There was a steady increase of investments made in startups in 2019, but the growth was unable to take startups out of the growth stage pipeline successfully or create any exits. This of course disappointed investors and startup founders.
In 2019 business organizations were still the main sources of investment for startups in both the growth stage and Seed stage. There were strategic partnerships directly made with companies or through CVC events. There were also investments emphasizing on profit. Traditional VCs still played an important part in funding startups at the Pre-seed stage to Series A.
In the past year, foreign investors remain active and have kept their eyes on Thai startups. Their roles or movements have not ceased. However it is still a challenge for Thais to receive foreign investment as the country is competing with other players in the region such as Vietnam and Indonesia, which have more attractive acquisition costs and traction because they have larger markets and populations.
The corporate culture in 2019
Corporate culture is something that must be mentioned as there was movement for change among corporates in Thailand following the spread of startup culture in the country. Things started to get better or more efficient in the workplace. However companies have been slow in making the shift to adapt to the changing expectations of what an ideal workplace is. This is the reason why Techsauce hosted the Techsauce Culture Summit towards the end of 2019.
As for startups, they started to use various tools to manage work in order to reach their goals. However with the speed in which Thai startups scaled, there were many management changes made within companies. What Thai startups need to do is to make the most appropriate change for the stages they are in and for where they want to go. The working mindset of startups were also increasingly being used in the corporate setting. The results of the change in management was clearly seen in corporates.
Thailand is still weak when it comes to partnerships between corporates and startups. Thai corporates are still unable to become more flexible and this in turn becomes a stumbling block when working with startups even though there has been more CVCs created. Overall there needs to be a change for more strategic partnerships to bring about better results and less obstacles for the growth of startups.
What corporates can do for better cooperation with startups in order to reach their innovation goals, is to reconsider their organization structures for better flexibility. There needs to be a revamp of the whole infrastructure, management policies, and measures to support teams directly responsible for creating innovation. Support is needed for the teams working to make sure innovation investments are efficiently managed.
In order for partnerships with startups to be more efficient, corporates need to move beyond strategic partnerships. They need to learn how to be more innovative by learning from startups, whether it be how to fail fast - move fast, how to search for goals and problems, doing product market fit and lastly how to create the right culture. This is how a corporate can efficiently make their investment into a startup worth it.
On the other hand, many startups lack working experience with corporates. This is especially true for founders that have never worked in a big corporate setting before. This is really important at a time when startups are changing the way they work to be B2B, which require experience and understanding of how large corporations work. This has definitely been a challenge for the ecosystem. It is not a surprise that most successful B2B startups have founders who have worked in corporations for a significant long period of time. The push for startups to have more founders with specific skills and corporate experience will help increase the number of quality partnerships.
Another corporate culture trend in 2019 was talent acquisition by both corporates and startups. At the end of the day both had to make changes to meet the needs of talent that have never been made before. Corporates had to become more flexible and startups had to add welfare benefits and support in various areas while still being flexible. This all required new innovation in managing resources and this field has seen great growth in 2019.
The government's role in Thailand's startup ecosystem
The government plays an important role in supporting the startup ecosystem. In 2019 many government agencies played their part successfully and the public sector has become a great facilitator, whether it be in terms of providing new regulations, building a clearer infrastructure for the tech business or providing bridge financing. depa (Digital economy promotion agency) was able to provide bridge financing funds worth 71 million Baht (about US$2.38 million) to 15 startups for stronger and more efficient growth in the market.
There is still room for the government to improve policies and the infrastructure for businesses. This is especially true for laws that do not support the growth of startups. The work of the government sometimes overlap with the work of the private sector, which ultimately directly undermines the growth of the private sector. This is the opposite of what the government aims to do, which is to support strong growth for both the private sector and startups.
Another challenging issue was how the government worked towards supporting startups, which did not have enough integration for cooperation. This is on top of work that was quite slow within an already rigid system. If the government really views the work of supporting startups as important, cooperation between agencies and increased flexibility in order for a speedier process will help make their support for startups more efficient. There are two ways the government can support startups. It can push for more traction for Thai startups by using their services, products, and solutions in the country, whether it is by the government itself or through policies. Another way to support startups is to reduce risk measures. For example, the government can amend laws. If the government is able to provide equal opportunities between Thai and foreign startups, it will open more opportunity for Thai startups to develop platforms for Thais. For example, laws on ride-hailing (coming out in March 2020) and other online services are still weak.
However the government does not need to follow the footsteps of the private sector. Efforts to do what the private sector is already doing will only undermine the money and effort made by the government to provide support to the market.
These have been the overall trends seen by Techsauce that we want to share with our readers as we start the new year. If you want more detailed information, stay tuned for the Thailand Tech Startup Ecosystem Report 2019. It will have the latest statistics and insights from 11 leaders of Thailand's startup ecosystem along with commentary from the co-founders of Techsauce.
Translated by Chaowarat Yongjiranon