Thailand's Real Estate Evolution is a real mix of collaboration, creativity, innovation, technology, transparency, and a force for driving change.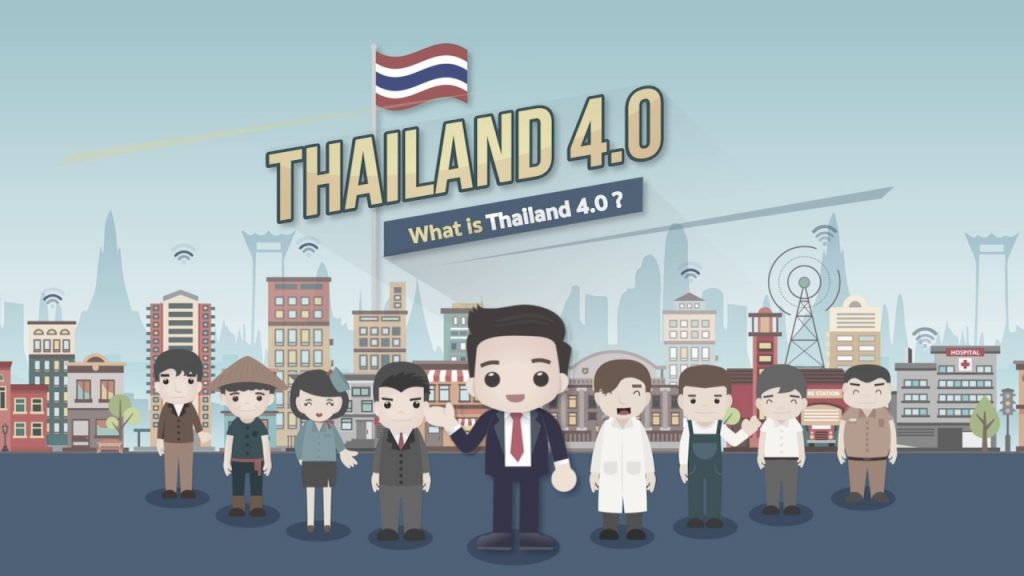 Thailand 4.0 is a mindset and the stakes have never been higher. It's clear that being second or third in a marketplace is pointless. You either lead or you don't. Thailand needs to be the leader in the region to sustain employment, to move up the value chain. It is evident that within a marketplace you are either leading or falling to the side. Thailand has the potential to be the leader in Technology around this region.
The panel of dedicated innovators and industry experts discuss the use of technology and its use in becoming Thailand 4.0. Technology is everywhere. Businesses and governments are starting to understand the power and importance of technology. It is noted that the speed of technology can become disruptive as it moves into every industry.
"Technological advancement is bound to happen - but are we fast enough to react to it?"
Dr Panat explained that "Thailand 4.0 is still not clear yet. The most successful in the world for a startup is Isreal, look at Televiv for example. they have the vision for 4.0 which focuses on security."
For Thailand 4.0 we are moving away from an economic driven society and into an innovative state. We need to come up with good ideas and make profit from it.
4.0 is going to be key and important for Thailand and the crucial aspect will be finding their niche like Israel has with Security.
What is your take on technology?
"Thailand 4.0 - it will change the way we do business. Thailand is a vulnerable country. 77% of Thai jobs are vulnerable to AI. How is society going to survive if 77% of the society is going to be replaced by AI? That is why Thailand 4.0 is so critical."
Mobility is the key factor - what disruption could come along and disrupt us? it's not just our competitors. It's also looking how innovative technology can put you out of business. Take for example Kodac being put out of business because of the invention of the iPhone.
What worries us an Andanda and what we consider a business threat is "mobility" as it is interrelated to location. if we become successful as a real estate developer by understanding the price of location.
If we didn't understand the change in mobility and customers and what they want in terms of infrastructure we will pay too much for land or will build buildings in the wrong place which will affect our business. If we want to survive we have to look a lot broader than just in our industry in terms of development in order to not be destroyed by something we didn't see coming.
Blockchain is one of the hot topics - how might it impact the Real Estate industry and are we ready as an ecosystem to use Blockchain??
Dr. Panet stated that Blockchain is very important for Bangkok - what will happen in the next 20 years in terms of technology for cities is one that we need to observe.
Dr John mentioned that at Ananda are an urban solutions company - it just so happens that our capital is tied up in physical property. So we are constantly looking at ways to making urban life better." Blockchain is a fundamental disruption in real estate that we don't know the outcome. Ownership in the bank's blockchain can serve as a neutral disruption ledger. It basically serves the same purpose as the land registration.
Blockchain allows more freedom - anything is possible and a surge of creativity will emerge in how real estate is used and how real estate is owned. Blockchain to the layman can seem scary as it is decentralized and not regulated technology.
What is an innovation district?
There are 200 districts in the world in the CBD of cities.  A new complementary urban model is now emerging, giving rise to what we and others are calling "innovation districts." These districts, by our definition, are geographic areas where leading-edge anchor institutions and companies cluster and connect with start-ups, business incubators, and accelerators. They are also physically compact, transit-accessible, and technically-wired and offer mixed-use housing, office, and retail.
If you were to give advice to the Real Estate industry what would it be?
DR John's advice comes from one of his favorite quotes: "culture eats strategy for breakfast" so whether or not you will still be here in 5 to 20 years relies a lot on the culture. So we at Ananda work on building an innovation culture instead of an innovation strategy. If you don't have the right culture you cant execute properly. Concentrate on building a culture of innovation, a culture of exploration and a culture of failure. Create deep social capital so there are high levels of trust so people will work well with each other and try new things outside of the original system. This will enable you to survive."
Dr Panat noted that "The industry should nurture peoples livelihoods and the city as a whole and help people live a better life. At the end of the day its still all about the people."
Dr Wissanu's advice is "to expect the unexpected at the speed of light for the future."
Lewis Ng that "If you want to continue to grow, grow with property guru."
Panelists: