World leading staffing expert, The Adecco Group, reveals how corporates can advance with AI, adapt to the new freelance world, and deal with the growing pains of the younger generation in the workplace.  
375 million people or about 14% of the global workforce will have to upskill and reskill by 2030.  
This statistic from a recent McKinsey Global Institute report is a reason why corporates and the workforce alike cannot deny that our generation's versions of the industrial revolution is already on its way.  Innovation and adapting to the new paradigm of future work is crucial to surviving this revolution according to Alain Dehaze, Chief Executive Officer of The Adecco Group.  
The Adecco Group has been the expert in recruitment for about 60 years with over 5,000 branches and help more than 33,000 employees worldwide.  Dehaze visits Thailand where the Adecco Group has been present for over 29 years and is now operating 10 business units.  His visit is part of his bi-annual regional assessment.  
Techsauce got to sit down and talk to Dehaze on how the way we work will change in the future.  Here are three future pain points that Dehaze says really do not have to be so painful.  
Reining in the AI Revolution
Artificial Intelligence (AI) is like electricity says Dehaze.  When electricity was invented it revolutionized the way people worked.  People worked longer hours because light could be used in buildings and new electrical inventions replaced jobs and at the same time created new ones.  Dehaze says this will be just the same with AI.  It will either replace jobs or amplify them. 
There is no reason to be fearful of change.  Back in the early 1900's 40% of Americans were active in the agriculture sector, whereas now only 1-2% of the US population is involved in this business.  Despite the massive shift in the type of work in the United States, the unemployment rate in the country is at the lowest level ever.  This does not mean however that corporates and society can sit back and relax.  
Dehaze says companies need to:
Anticipate the changes by reskilling and upskilling employees to make sure they acquire skills to work in the modern era.
Produce new products and services because if they don't someone else will.

 
One of the challenge we face today is how to manage and create new jobs at the same time so that there is no social disruption.  When it comes to preparing the workforce, both sides of the spectrum needs to be supported, from providing the right education for new graduates and adding on knowledge to current staff. 
6 pupils out of 10 today will do a job that doesn't exist today.
The biggest challenge that society faces today is preparing for the unknown.  The way marketing was practiced in the past is now largely irrelevant in this digital age where marketers need to know how to apply search engine optimization (SEO), conversion ratios, and other online marketing tools. 
Universities are no longer the only source of knowledge.  With access to the Internet the younger generation are opting to sometimes skip paying high tuition fees and going straight to work at companies that are opening up more to non-graduates.  Even parents are looking at homeschooling their children as an option.  
However Dehaze warns there could be consequences of not going to school.  The traditional brick and mortar campuses are still necessary for the new generation to gain soft skills.  You cannot learn creativity, empathy, collaboration or teamwork at home alone online.  You need to know how to apply knowledge and this is why many institutes are application based.  
In fact as chair of the Global Apprenticeship Network (GAN), Dehaze is working to encourage education systems to be more practical.  Good models can be found in Germany, Austria, and Switzerland.  It is not about universities setting what careers to take, but the private sector that needs to step in.  In the mentioned three countries, corporates have worked with the academic institutes and the government in informing people what jobs are needed and how the curriculum needs to be designed for the workplace.  Unemployment is therefore very low in these countries when compared to other countries.  
The youth unemployment rates in many countries is double the rate of the average unemployment rate.  Dehaze says on average European countries youth unemployment accounts for 18%, while unemployment is at 9%.  There is not such problem in Germany, Austria, and Switzerland where apprenticeship programs immediately connect graduates with jobs required by the market. 
In addition to preparing the new generation, the older generation also needs training.  The way education previously was in the past, where one would study 15 years and then work for 40-45 years is not going to cut it in today's job market.  
To stay relevant employees need to have the life-long learning mentality where they need to update themselves with required training every 2-3 years because on average people lose their competency skills every 4 years.  
This does not mean you have to be a data scientist or a an engineer.  You just need to know how to apply it and use it to amplify your work.  To recruit data scientists is hard because they are as rare as unicorns.  So Dehaze urges corporations to train existing employees because with their experience with the company it will save time hiring new faces to the industry their work in. 
This is why the Adecco Group recently acquired General Assembly, a company that pioneers in experimental education that is in-demand to help their clients re-skill their employees that could be facing layoffs.  
It's a freelance world!
From slashers (people who have more than 1 job) to now the gig economy (an environment where temporary and contract jobs dominate), recruitment has become more tricky.  We are now living in a freelance world. 
"In the United States alone, freelancers are expected to increase from 30% of the labor force to 50% by 2025." 
In the Thailand there are about 4 million freelancers and in France 1 million.  Today 47% of new graduates in the U.S. are entering the job market as freelancers.  People want more autonomy, flexibility, and freedom.  Now Dehaze says this trend all depends on how the economy overall is performing.  If there is a recession, more people will migrate towards more stable contract work.  
With their presence in over 60 countries, the Adecco Group recently acquired YOSS a digital platform that connects freelancers with companies.  The platform was first launched in France earlier in 2018.  By partnering with Microsoft, The Adecco Group hopes to utilize its knowledge of markets and Microsoft's source of languages to expand these services globally. 
Keep young talent with challenges
There are always growing pains with each generation.  Now with the new generation of millennials, there is definitely a challenge in creating the right working environment for workers who frankly do not want to stay in one place for a too long.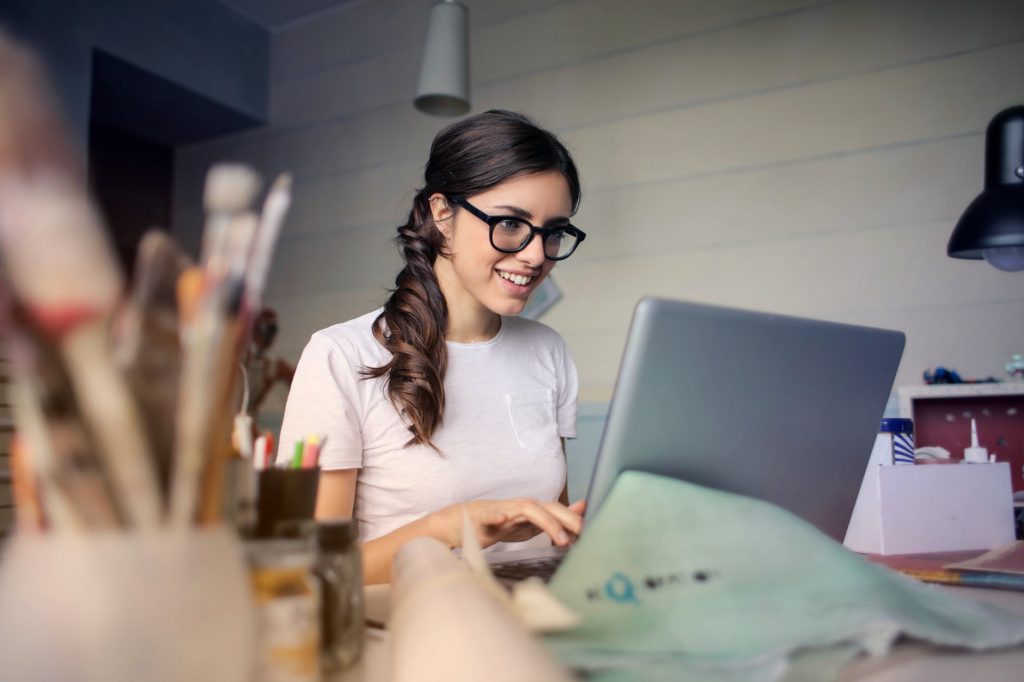 Dehaze says there are two key things to know about this new generation of workers. 
They are purpose driven.

 

They want to make an impact on the world and it is important that they are motivated by a purpose.

 

Companies need to have clear purposes that motivate young employees to work for them.

 
Flexibility is key. Learning from their parents' generation's pains of often being away from home for work, millennials want a balance between private and work life.

 

They want to to be able to control their schedule — giving them time to travel and enjoy life.

 
Catering to these needs is crucial in markets where there is a scarcity in talent.  With the average person not staying more than 3 years in a position, it is important to feed them challenges and let them learn new things on the job.  They are intelligent and they need top be treated as such.