Keynote address by Neal Cross, Co-Founder, and Chairman of Picturewealth, 
Following an insightful panel on the topic of 5G at Techsauce Global Summit 2019, the atmosphere took a gravitational shift with the keynote addressed by Neal Cross on The Future that Isn't Digital.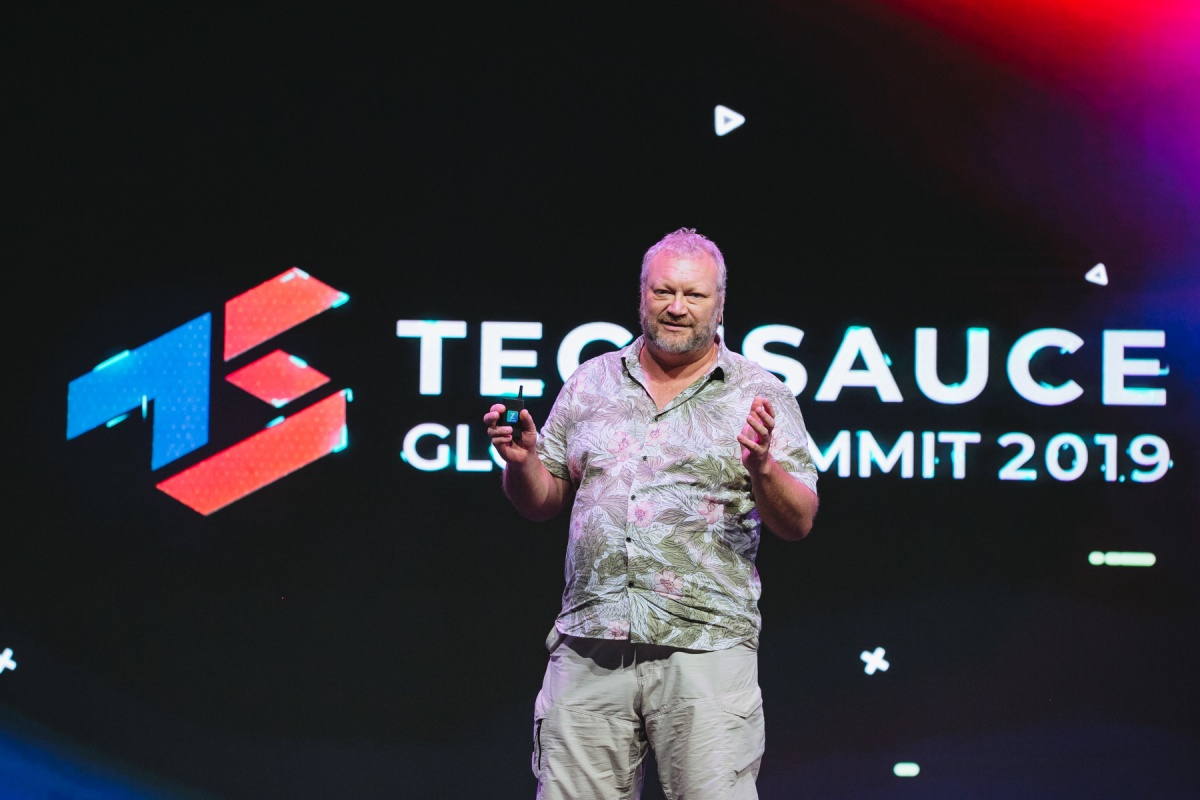 In the age of disruption where everyone cannot escape the words like Blockchain, AI, Fintech, disruption and many other tech jargons, it is assured that future will be in Digital. While the view on this maybe unified in the tech communities, Neal cross has another idea.
Priory a Chief Innovation Officer at DBS Bank, presently a Co-Founder and Chairman of Picturewealth; a fastest growing wealth Fintech business in Australia that aims to improve financial life and happiness of the customer, Neal Cross is veteran with many track records across blue-chip technology, finance and data company. Recently, he has come to the belief that the future is not all about Digitalization but rather about hybrid unification between people and technology. With this, he gave a few notions about his reason during the keynote.
The Digital Giants Are Going Physical 
"Amazon, the world's largest retailer, doesn't have any store. Airbnb, the world's largest accommodation business, has no room. Uber, the world's largest transport company, has no vehicle. And Ant Financial, the world's largest Fintech company, isn't a bank"
The observation might have been made in the past following years that the world largest digital platform doesn't own any of its own assets, however now they do. Amazon has stores, Airbnb is building their own property, Uber owns a fleet of vehicle, and Ant Financial recently got a banking license. Mr. Neal pointed out that while the whole world is rushing toward digitalization, the Digital Giants are rushing toward physical. With that he gave reasons on what is it that today's company got wrong about digitalization.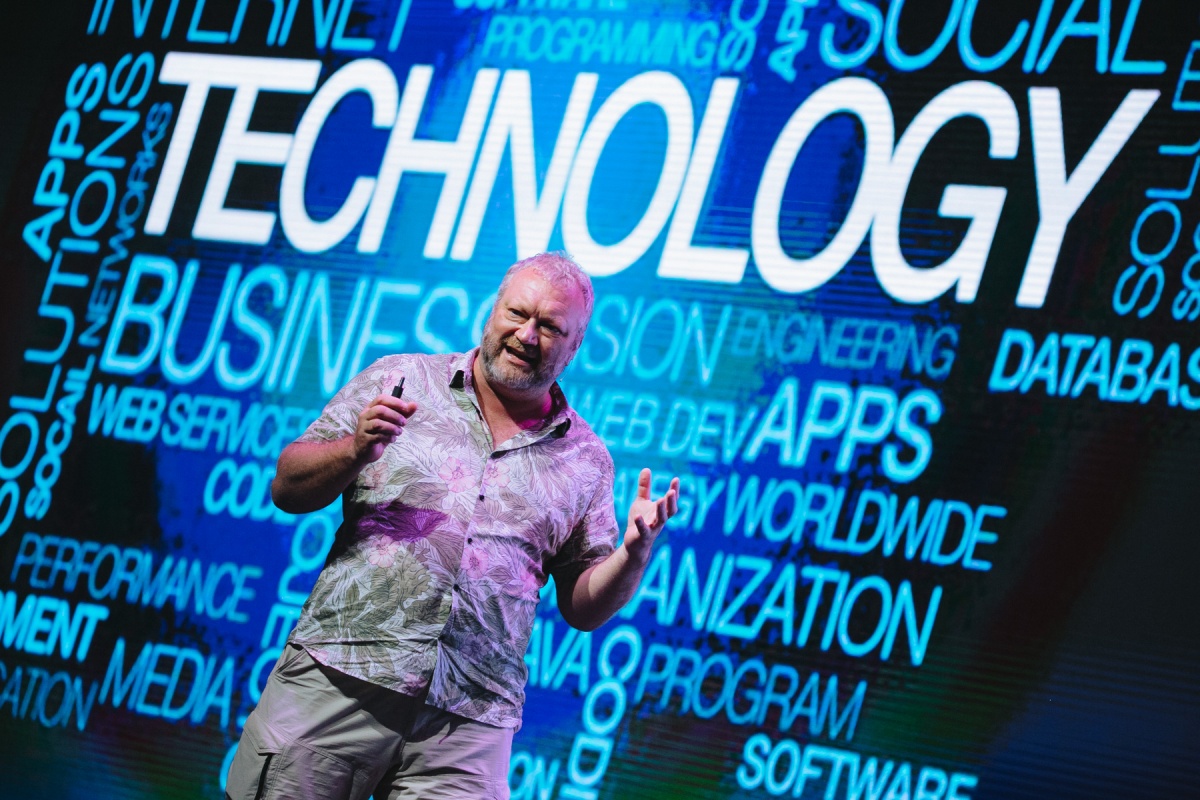 Too Focused on Technology and Disruption 
Technology is sand and cement, a tool uses to solve a problem. It's evident where most startups and business today utilize technology as a tool toward a solution. However according to Mr. Neal, what seems like a right approach is mistaken, having pointed that business today are often too focused on the sand and cement (Technology) rather than the real problem on their business model.
"Businesses are putting construction material above the problem they're solving" 
He mentioned that technology is often emphasized in the way that gets in a way of business in solving the real problem. Instead, Mr. Neal advised that what business should do is focus on the innovation. He gave the example of Netflix and iTunes, pointed that despite being a great leader in technology innovation, they are not an innovator in technology. Their success was due innovation toward a model of distribution and pricing rather than technology.
  Unhappy Customers Disrupt the Industry
To the extent of every company that Neal has talked to, companies today have forgotten that they are in the business of solving a customer problem, what they do wrong is attempting to digitalize customer experience as the solution. In the case, he pointed out that technology isn't what disrupt the industry but rather unhappy customers that are trying to move toward new way to get their problem figured out.
  Corporate Work life is Broken
Further backing his facts, he said that companies today are wasting their greatest assets by putting their staff to execute on innovation ideas, rather than let them be the brain that help to create it. He pointed out that it is one of many reasons why corporate life is broken, with people working in a company they don't feel involved in a whole process. He advised what company should do is let their staff be a part of the innovation process.
On fostering innovation, he further suggests that the company should firstly give Protection to employees, as a safety net that helps and encourage them to make mistakes. Secondly, Education should be given, in terms of essential skills needed beyond the 21st century; from corporate politics to advertising. Thirdly, give employees Freedom, stressing that micromanagement is the death of innovation. And lastly, Inspiration, as he believes when people aspire to do their best, it is what drives the them to create innovative solution.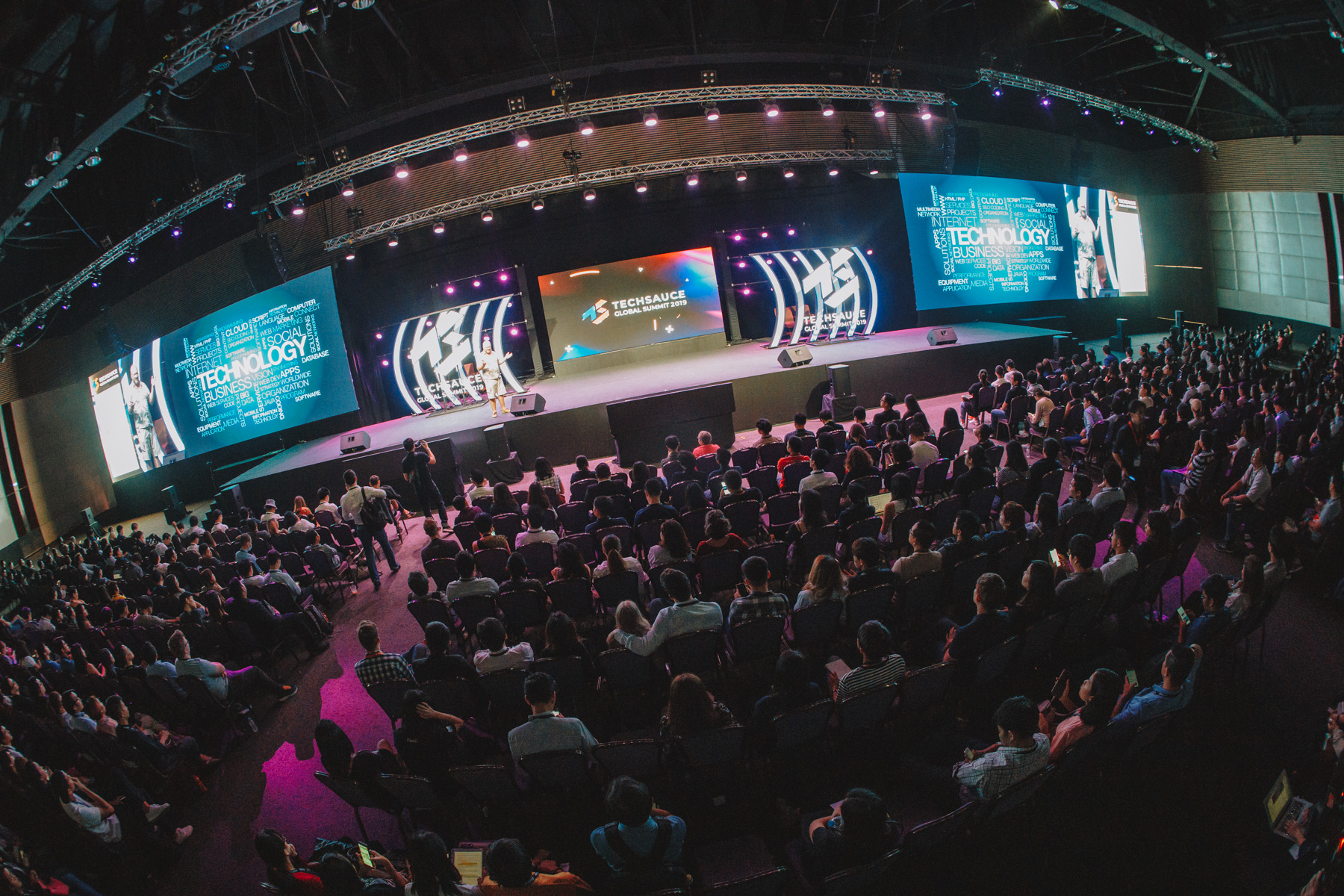 Keep an Island in the Sea of Digital Sharks
He pointed out that amidst the sea of digitalization, we should keep an island – something physical like a store, people or a brand. We should not rush to transform our business model to be digital, as most existing Digital Sharks (digital firm) will always find a better way to draw the customer from our process in digitalization. We should know that the role of digitalization is to turbocharge our greatest asset which is the physical assets that we have.
Leaving with his final remarks, he believes that the Future that Isn't Digital but crafty logic, hybrid of people and technology.
This article is written by Piriyapong Nhuthep, editor of Techsauce Global Summit 2019.