The e-commerce industry has grown in leaps and bounds in recent years, and a new phenomenon has emerged from China: live-streaming. They have the largest live-streaming market in the world and reached US$4.4 billion in 2018.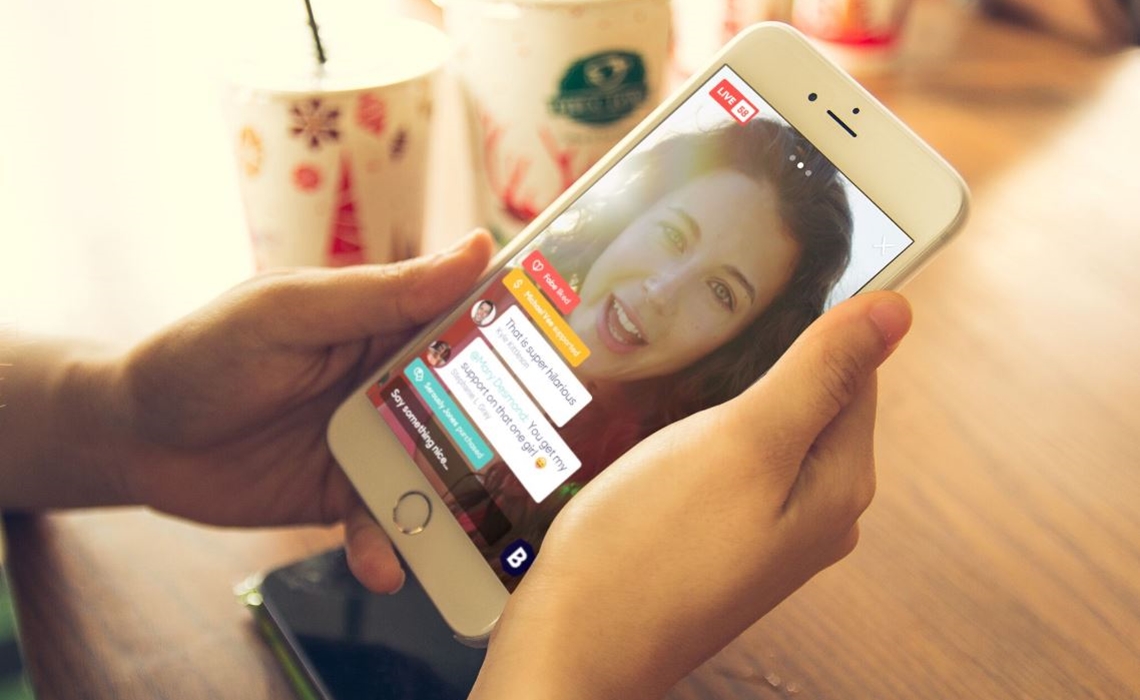 Live-streaming is a new yet popular method to bridge the digital gap between a brand and its customers in online shopping. This is similar to home shopping channels in the US, except you can engage with the merchants and they can answer your questions live. This mode of selling is vast in China and has begun to spread to neighboring countries.
How retail businesses are benefitting from live-streaming
Live-streaming is a live video streaming method that allows the audience to interact with the content creator, whether it is an influencer, celebrity, or a seller. Nowadays, live-streaming has expanded beyond mere means of entertainment. It has gone on to create a significant impact on retail and e-commerce as a method to increase engagement between buyers and sellers.
Interactivity

: The big clear difference between a live-content and any other kind of online content is interactivity. Live-content is the only platform where the audience and viewers can directly engage with the person behind the live-streaming. And by digital marketing logic, a good engagement is the fundamental step needed for a better conversion rate.

Conversion

: When a business interacts with its customers, it helps increase conversion by 3 to 5 times better than static commerce.

Customer satisfaction

: As a result of live commerce, consumers are at least 2 times more satisfied compared to that of static commerce.

Trust

: Referrals and reviews are inevitably important in acquiring new customers in the world we live in today. Positive and authentic recommendation of products will make new customers trust the brand more.

Sales

: From the monetization standpoint, a brand can make more money from live-streaming marketing.

Branding

: Consistent and successful live-content also positively contributes toward the brand image and awareness.

Insights

: Live-streaming allows brands the ability to guess what the audience wants to see to gain more eyeballs. At the instant the live streaming begins, brands can see the number of viewers, comments, and shares.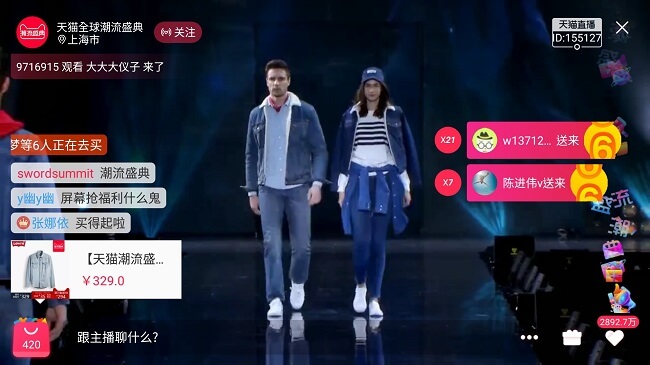 According to Alibaba, its subsidiary AliExpress saw as many as 320,000 goods per one million views being added to the cart during a single live-streaming session. These remarkable conversions are the reasons why brands quickly come to live-streaming.
Who is involved in live-streaming?
Talents: These are the people who create content to promote their products. Content creators, bloggers, influencers, or anyone who has influence over their social circle can be talents.
Audience: A live-streaming without many audiences is a failure. The more audience a live-streaming session can get, the better. The audiences are not just viewers; they are the people who will potentially buy your products live.
Technical and tool providers: Tools that allow users to leverage one platform to serve across multiple channels. One example of this is the B2B live and social commerce SaaS HandsUP, a newly launched service by M17 Group. The challenge with the nature of live content is, you have to produce live content for each different platform. If you want to go live on 20 different platforms, then that means you have to create 20 live contents. This is extremely tiresome and inefficient. A tool like HandsUP enables you to use the same live content for many different channels.
Social media channels: The platform where people share live contents such Facebook, YouTube, Instagram, and Twitter.
The evolution from social commerce to live-streaming
There has been a misconception that live-streaming evolves from social commerce. The truth is, live-streaming is a subset of social commerce. This new channel is all about the talent or the so-called brand ambassador. Previously, social commerce was more heavily involved around the platform. Now, with live-streaming, the focus has shifted toward the talents and their community of followers regardless of the platform.
The development of the live and social commerce landscape in Southeast Asia
Besides China, Southeast Asia is next-in-line the biggest market for live-streaming commerce, especially for countries like Thailand and Vietnam. This trend indeed does not just stop at the consumers. With live-streaming being such a huge phenomenon in China, Alibaba-backed Lazada and Tencent-backed Shopee introduced the live shopping functions onto their shopping platform a few months ago. This new feature not only aims to enhance customer shopping and entertainment experience, but it also serves to increase the conversion from viewers to buyers. Live-streaming helps simplify live selling delivery and close the digital gap between the audience and merchants.
There are two things these shopping platforms have to work on before the feature gains momentum from the users: 1) Technology and 2) Training the sellers to leverage the live-streaming tool. Sellers and merchants need to get used to the live-streaming tools before they can broadcast attention-catching contents to their audience. And the platform's job is to educate the sellers.
The success and failure of merchants and talents
As merchants, you need to be able to brand, sell, shape, and represent yourself or your brand well. This is the same principle across the general rule of marketing and branding. Sellers who don't engage with the audience or listen to feedback will have difficulty succeeding in this business.
The future of digital marketing
"Live-streaming is not just a feature. In the future, it will be the mainstream e-commerce model."
- Jiang Fan, CEO of Tabao
Digital marketing is a medium for information transfer from a brand to its consumers. Likewise, live-streaming also plays the same role. The difference is, live-streaming is more personal. The audience gets to hear, interact, and communicate directly with the content creator. It creates a sense of trust. Just like reviews, potential customers seek these elements in shopping for products and services to get a more honest opinion about the things they are going to pay for. Business owners need to take live-streaming more seriously if they want to gain more customer outreach. The failure to do so might cause them to fall behind their competitors. People need to use a more holistic view and explore more tools available to them to understand the true value behind commercialization.