"A great event that brings like minds together." That's how Tom Srivorakul described his experience at the Techsauce Summit, and we caught up with Tom and his brother Paul for an exclusive interview with Techsauce.
For new startups, Paul recommended looking first at the market landscape - figuring out whether your new idea will be competing with big conglomerates or existing startups, and choosing the right business model accordingly. Second: the team, you need tech, sales, and operations expertise in your team to have a strong foundation. "And," added Tom, "a clear exit strategy from day one."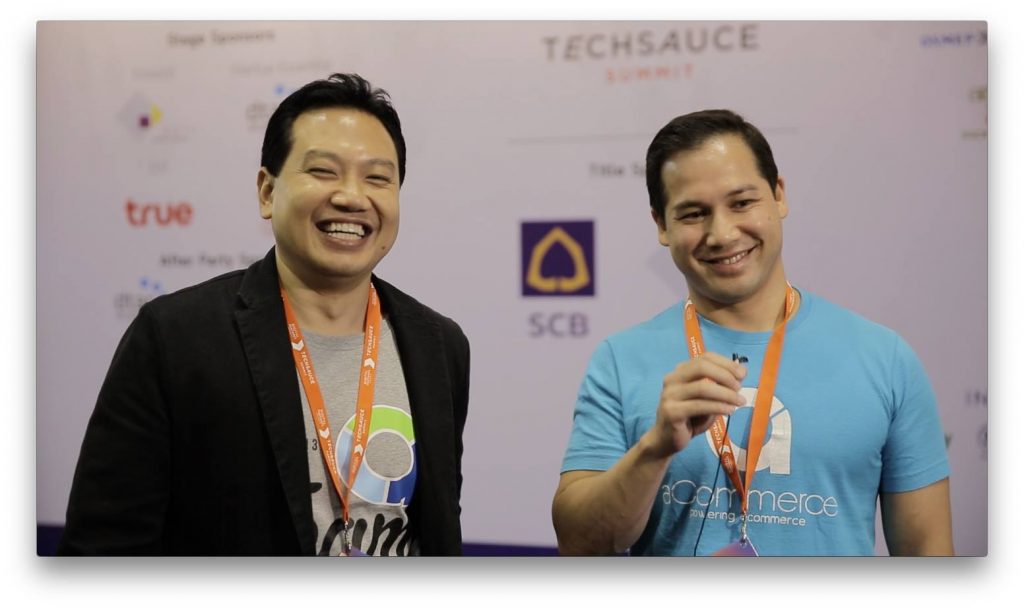 We asked the brothers how to ensure that as a company grows, it is still capable of creative thinking. According to Tom "that's where the passion, the idea, the belief is important". Paul added that it's important never to stop looking upstream and downstream, looking at other geographic areas, and seeking new revenue streams.
"I think the talent is the biggest challenge, in any ecosystem, you build companies, there are exits, and then it's not the founders, but it's the team that then start their own companies. So it takes time for a tech ecosystem to evolve".
"Because South East Asia is, unfortunately, last-in-line behind regions like China, India, Europe and the US, that means that there are existing mature global tech companies that you have to look out for. It makes building a tech company locally in these markets different". The takeaway is that localization is vital.
Events like the Techsauce Summit are "massive" according to Tom. "Looking around there are some familiar faces, but it's so much better to see so many new faces." Events like Techsauce brings investors and entrepreneurs to Thailand. "It's important for the country."
The brothers also highlighted the diversity of industries and technologies being discussed at the event. "When you look at the variety of rooms: they're having multiple conversations. What makes Techsauce unique is that full array of industries, not just the tech sector but every sector".
Paul: "Let's keep this happening."