AirAsia recently hosted its first Hackathon, titled "AIRVOLUTION 2017: Spearheading Innovation in Asean," which it publicized & recruited participants for back in January of this year. The event was organized during March 18-19 at the newly opened AirAsia HQ building in Malaysia, with 100 participants from 20 teams and 10 countries taking part. During the event, Techsauce caught an exclusive in-person interview with Tony Fernandes, founder of AirAsia, who opened up to us about his quest to transform AirAsia into a digital airline, the origins of his vision and where things are headed for the company in the near future.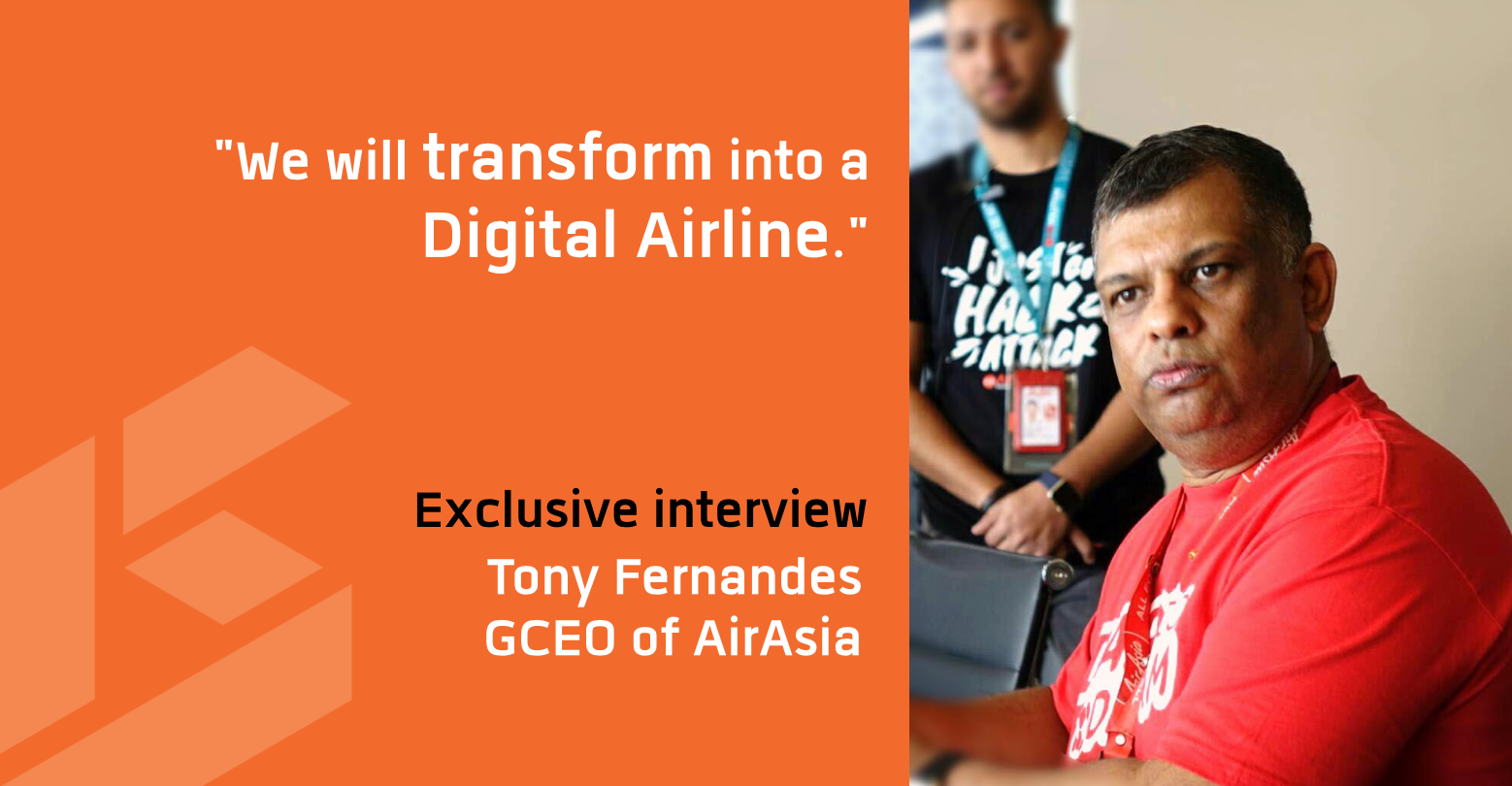 How did this Hackathon originate?
Tony: We still have a lot of things we can do to improve our business by bringing in digital. I still don't know if a Hackathon is the best way to go; I'm in the process of testing it out. But based on the question, "How can we collect many ideas and move forward as quickly as possible?" this is my way to put ourselves on the fast track to generating plenty of intellectual property and creative ideas for the company - and also to forge a relationship with all 100 participants today.
What's your definition of a 'Digital Airline'? What does it look like?
Digital...is the foundation of AirAsia. We're the first airline in Asia to go on the Internet. And more than 80% of our transactions are made through websites. We were the first airline in Asia to have a mobile app, and we are the first airline to take social media engagement with our customers seriously.
The landscape has shifted since then. Today, the world is very open to digital & technology. Take a look at what Uber is doing, or even dating apps like Tinder - there are so many problems and phenomena that you can solve through technology. For example, visa applications - one of the most frustrating processes in the world. I recently proposed to the Malaysian government that we make an application for that. Then there is data - there are also many other phenomena that you can do through data such as Predictive Analysis, etc.
"Digital...is the foundation of AirAsia. We're the first airline in Asia to go on the Internet." - Tony Fernandes, GCEO of AirAsia
So in my definition, going digital means bringing digital into everything we do.
I think making payments by cash is a very outdated process. I would like if all our onboard purchases could be made electronically, or paid through our AirAsia app. This is something we're going to deploy in April-May of year, and it's one example of something I consider going digital for us. How long will it take to become a Digital Airline? I'm not sure - it depends how quickly my company can become receptive to it, rather than allowing the world to move past us.
Can you give a few examples of components that you think are essential for transitioning into a Digital Airline? 
Definitely. The first component is personalization. When you log in, there's some things we already know about you - we know where you've flown before, and we'll present the promotions that are most suited to you.
The second component is various channels available to customers - you'll find that you can purchase our tickets via LINE, WeChat and Facebook. Right now we have sales staff who monitor all these channels. Ticket sales aside, we also want to further digitalize the processes on the ground for customers when they reach the airport, modifying & improving the Self-service check-in, Mobile boarding passes, Self-service baggage drops, and scanning passengers' IDs via a completely digital process such as fingerprinting or facial recognition so that you can get to your plane smoothly without needing a lot of documentation.
Another huge area that we're interested in is data, especially in the area of personalization. But aside from customer data, we're also interested in operations data - engineering data, flight data and HR data - we can actually use these to make various areas of our work more efficient.
So in your push toward digital, are you going to do away with old processes completely? I recall being forced by a low-cost airline in Europe to check in online ahead of time; when I didn't do it, I was charged more.
We will definitely move our customers toward digital channels. That's why we will charge you additional fees, because having a check-in counter, and hiring staff for it, costs us money. But we will do our best to balance things out and slowly transition our customers.
Does that mean that in the airline industry, the trend will be for everything to be pushed online in order to save costs?
Reducing costs is one aspect of it, but it's also about efficiency and increasing revenue. For example, rather that having a website that looks the same to everyone, we will deploy a website that's personalized with everything that interests you as a customer - that will help us increase our chances of making more income.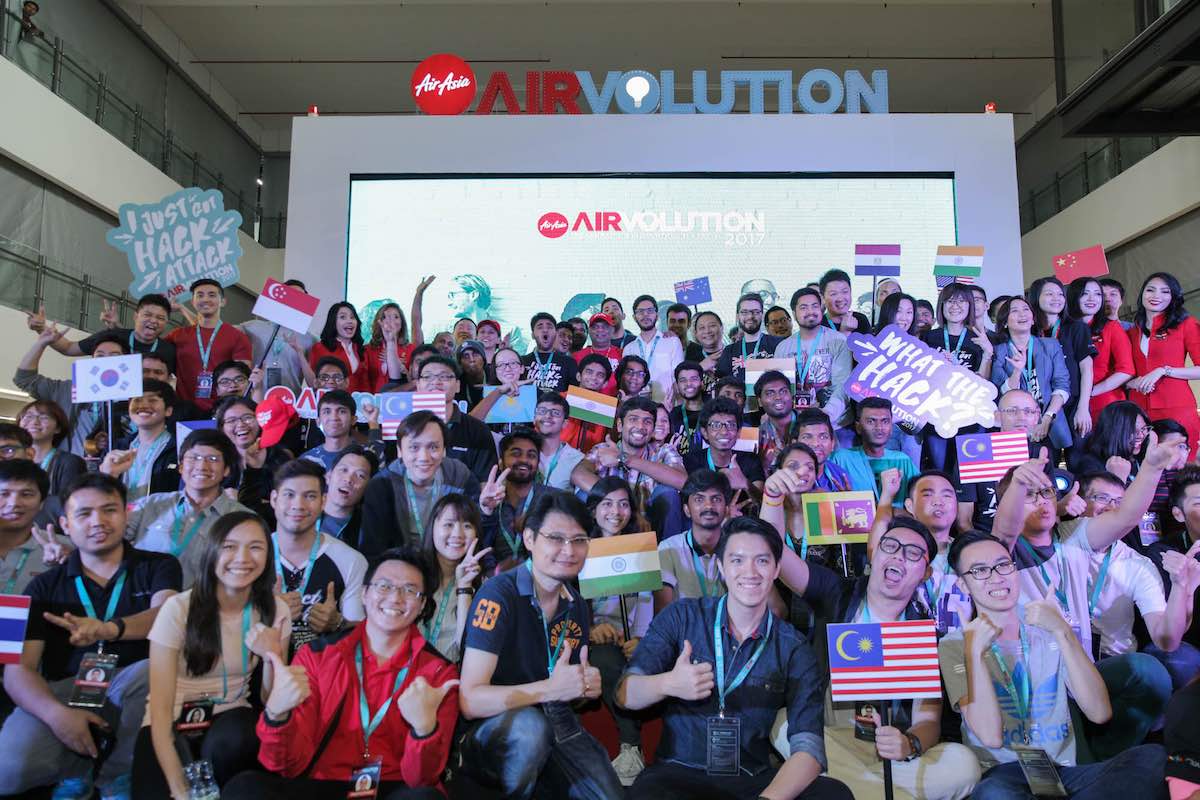 The atmosphere at Airvolution, AirAsia's first Hackathon
Aside from this Hackathon, do you have other plans, such as creating a Corporate Venture Capital or Accelerator Program?
This Hackathon is just the beginning. We are certainly going to make a Corporate Venture Capital as well.
When you visit different countries in Southeast Asia, most of them face similar problems in terms of a shortage of capital. A lot of us in Southeast Asia are not yet very familiar with the concept of Venture Capital. We're more used to lending & borrowing models - whether from financial institutions, or friends and family.
Now, AirAsia has partnered with two external labs that have already helped to build three businesses - and we've had the opportunity to invest in them. But AirAsia will move towards creating its own Corporate Venture Capital and Corporate Accelerator within this year for sure.
Recommended article from the author: How do big enterprises work with startups?
Is this a sign that you're starting to shift your core business?
No, not at all - and it will not happen. Our core business is passenger services. This is something the world knows. Currently we also have a lot of other businesses, such as an academy and a joint venture with Expedia, a joint venture with an insurance company, and others.
Forging such partnerships is a way to make use of our massive database, sharing it with other companies or talents who can help us to build products that support AirAsia, such as the case where we partnered with Expedia. Even if we have some excellent marketing strategies, we don't have the same technology available to us as Expedia does to reach hotels.
So, all our partnerships and activities are helping to support AirAsia's core business.
Are you going to turn this Hackathon into an annual event, and are you going to organize it in other countries as well?
Timing isn't a factor - the event doesn't have to be annual. Whenever we feel it's time to arrange a Hackathon, we will. Who knows, maybe in a few months I might do a Hackathon in Bangkok, or in the Philippines.
Note from the author: After this, Aireen Omar, CEO of AirAsia Malaysia, also mentioned to us that this Airvolution is considered Malaysia's first international Hackathon with participants joining from many different countries.
Finally, could you comment a bit on AirAsia as a brand?
I think AirAsia has done very well till now at building its brand to be something that everyone is familiar with; even people in the US and Europe know us now. We will continue to build our brand image - this doesn't have to do with just changing the external perceptions of people outside the company, but I want to change the perception of our organization internally.

This Hackathon is more than something that speaks to the public - it's also a way to tell my staff that our world is shifting very fast; we also have to transform. If we don't change, we will be left behind. Part of the role of this Hackathon is to wipe out my staff's previous perspectives and help them to think digitally. And the other part of it is for us to infuse ourselves with the ideologies of people outside our organization.
Fifteen years from now, what will happen? I don't know. Maybe we'll have flying cars. I just know that the world will change very fast, and we have to be ready for it.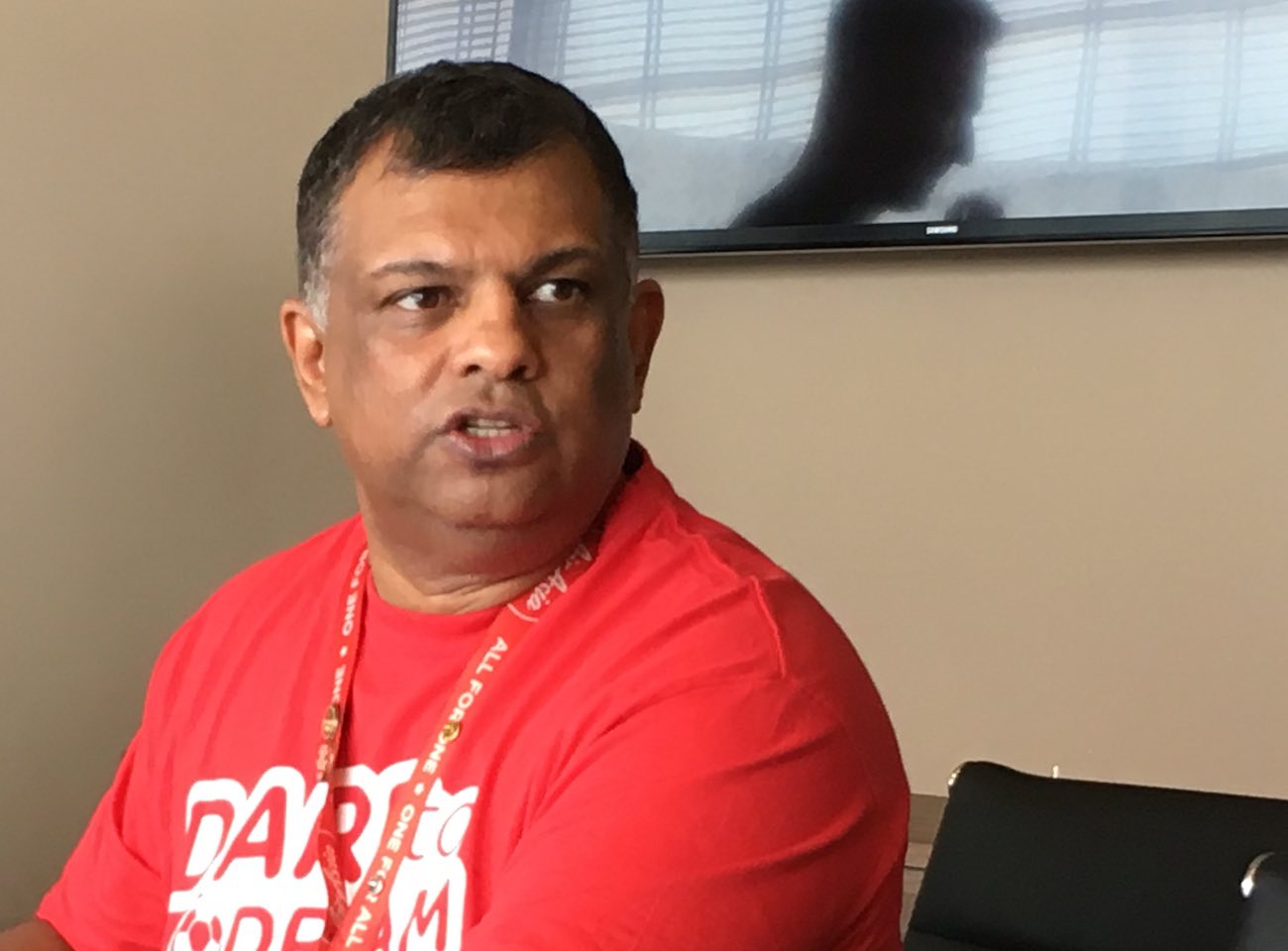 We've got more coverage of this event in store. Please stay tuned.
[Note: This article was translated from a Thai interview written by Techsauce executive editor Orn Smith on March 19, 2017.]