Why is Indonesia such an attractive market to mega investors? People often think it's due to the large and growing population size, but if that's the main reason then why aren't Brazil and Russia experiencing the same level of growth and attractiveness? We are taking you back in time to see how Indonesia has evolved and become one of the fastest growing nations in the world since the emergence of the internet.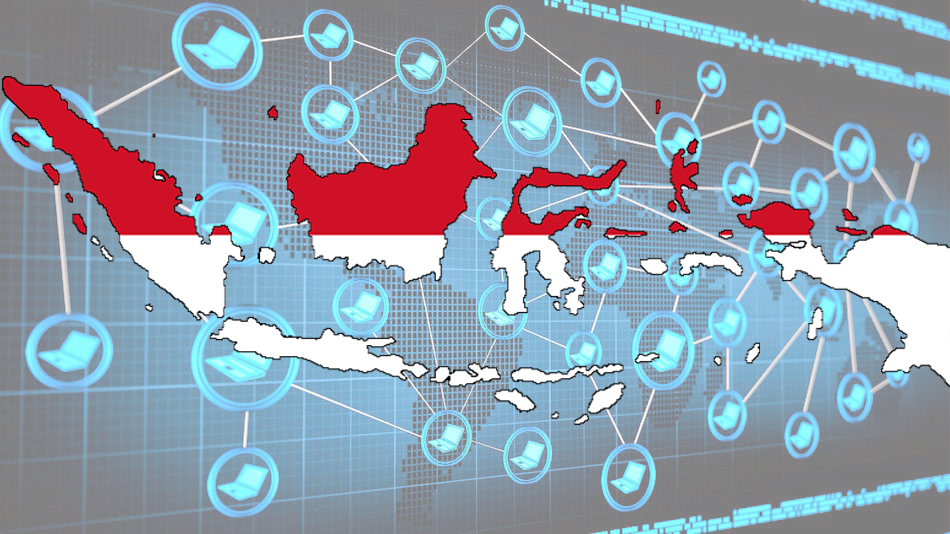 Although Indonesia has the highest number of unicorns in Southeast Asia, there's more to the story on why this nation is the market to keep an eye on for the next exciting decade. I had the chance to sit down with Rudy Ramawy, the former Country Head of Google Indonesia and the Founding and Managing Partner of Venturra Capital, to discuss the evolving adoption of the internet and insights into the Indonesian tech scene from a VC perspective.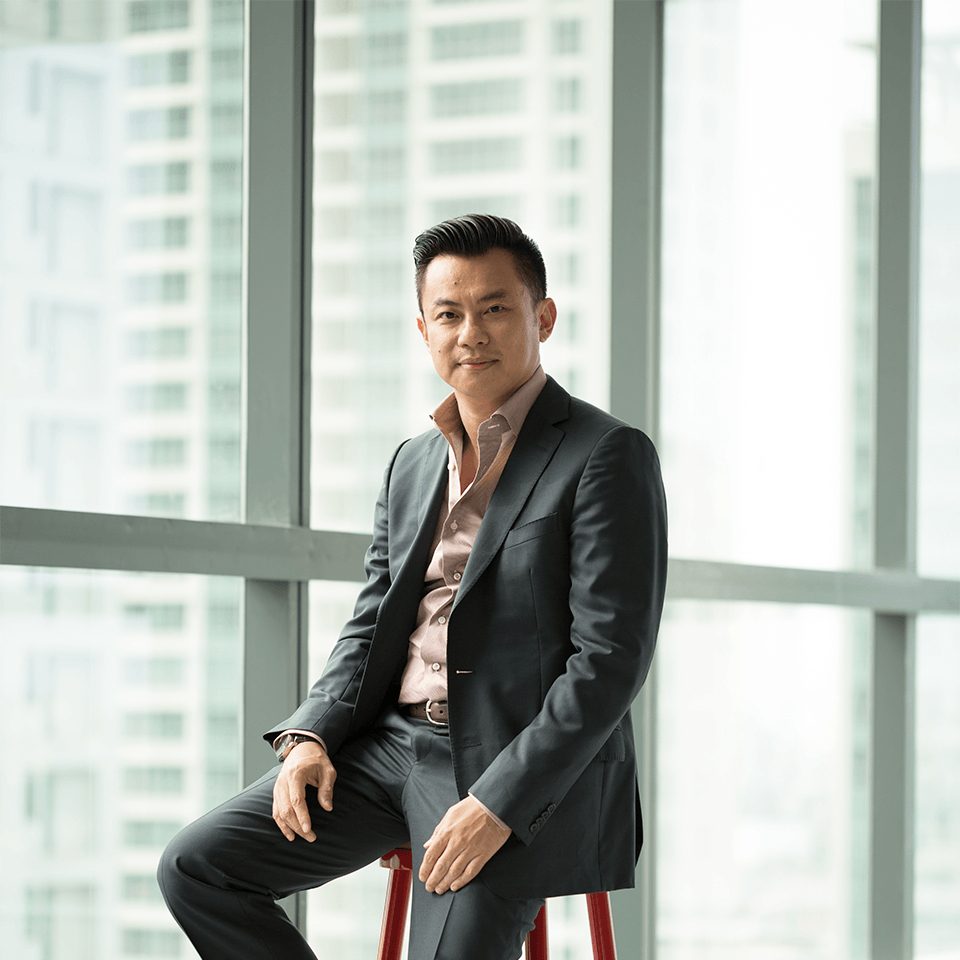 The beginning of the internet in Indonesia
 Dating back to 2011 in Indonesia, no one knew what e-commerce was. Although Tokopedia was already there, it was struggling. If you talked to anyone during that time, people would literally say "Internet = Facebook".
"I've seen in the US how technology can really change the world, and this revolution is coming to Indonesia and the rest of Southeast Asia", Rudy Ramawy
• Period 1: Market education
The most important yet the most expensive process for investing in technology in emerging countries is market education – it is essentially a matter of how to educate the people and teach them the benefits of using technology. Thanks to Rocket Internet, 2012 – 2015 were the prime years for Indonesia as billions of dollars have been poured by this venture builder into educating the market about online commerce, food delivery and online transaction, even when no one knew what e-commerce was and when there was still no e-payment infrastructure. The whole market education was done through companies under Rocket Internet like Lazada, Zalora and Food Panda. Of the total investment, 60-70% was invested in Indonesia, 20% into Thailand and the remaining into Singapore and Malaysia - the whole ecosystem really has to thank Rocket Internet for this revolutionary progress.
• Period 2: Investing in non-tech people into tech
Tech companies are all about people. When technology transformation began, if it wasn't for the early companies like Lazada and Zalora investing in good talents from non-tech field into tech and providing them with the platform to learn quickly, there wouldn't have been GoJek, Matahari Mall and various local rising startups and sustainable corporates, because all the top talents like Nadiem Makarim, Howard Soh, Adrian Li, Kevin Aluwi, Mario Suntanu, and Christian Sutardi we have today are Rocket Internet alumni. Without Rocket Internet experience, these guys would never have founded and sustained their own tech startups. Ultimately, the second most important process is heavily investing in non-tech people and bringing them into the tech market.
What happened in Google Indonesia in 2012 – 2015
When Rudy started working at Google in January 2012 as its very first country manager, there were only 1 million searches on Google every month from the whole Indonesia; that was out of 250 million population the nation had, with 70-80% of the searches coming from the desktop.
Fast forward to September 2013 when smartphones became cheaper and data plans became more affordable, the number of monthly searches on Google went up by 5 to 6 times, with 60-70% coming from mobile searches. That was when the trend reversed. During that period, Thailand also became the nation with the second largest video consumers in Asia, with the second highest number of YouTube video views, just behind Japan. Numbers of tweets, internet users, videos watched or YouTube views have been increasing rapidly ever since.
Online payment in Indonesia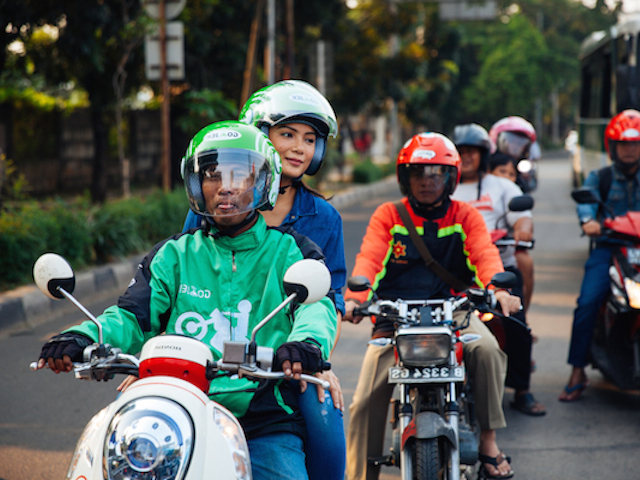 The first big wave of the internet was searched for information, but that was just the beginning. People looked for things online and searched for information on the internet, but one thing was missing - they could not pay online. It was not until 2015 when the second big wave hit: online payment, a very important component to complete the online loop. Since 2015 till present day, online payment has been growing very fast. Although the majority of people outside Jakarta and Greater Jakarta still uses cash, the fast growth and spread of e-commerce in the market will be the catalyst for the adoption of online payment, especially in cities where the market center, the place people shop and get rides, is very dense. Likewise, hospitals and shopping malls have also already been thinking about transforming consumers into technology.
Based on MDI Ventures' estimate (https://www.mdi.vc/mobilepaymentindonesia.pdf), mobile payment market in Indonesia will reach US$30 billion (IDR 459 trillion) in total Gross Transaction Value (GTV) by 2020, reaching a CAGR of 158% between 2016 – 2020. Following online payment, the third big wave is developing omnichannel engagement to link tech and offline players. Whether they like or not, tech players and offline players have to partner to make adoption of tech make sense for the users.

The trend and mindset of Indonesian consumers
In order to launch a product or service in any business field, it is crucial to understand the market landscape and consumer behavior. The following are some traits of the Indonesian market:
Open-mindedness: Indonesian consumers are open to trying anything new and interesting, especially when there is an influence in terms of pricing. Indonesians are relatively price-sensitive and they appreciate cash back and promotions more than any other consumers in the Southeast Asian market.
Market uniformity: Indonesian consumers are Indonesian consumers - they want the same thing and they like the same thing. This consumer behavior makes marketing communication much easier and simpler as there is not much need to diversify the marketing content for a different audience.
The urgent need for talent in relation to a short timeframe: When the demand and the market are growing at a very fast pace, talent has to catch up. Based on the growth of mobile e-payment penetration in Indonesia 18 months ago versus now, the rate of growth in each city of Indonesia has been rising significantly, from 0 transaction/day 18 months ago to 4,000,000 transactions/day today. If you're a tech person, scaling this in a short period of time is not easy. Indonesians are spending 4-5 hours online daily, and their active online presence is one of the factors that allows capital to flow in very quickly from foreign investors. It's not a matter of needing as many developers as possible, but rather, it's the need to have developers much faster than other markets like Thailand, Singapore and Malaysia to serve the traction in the market. It is a function of the number of talent and also a function of very short timeframe.
The next five years for Indonesia
Looking from the retail perspective, besides the expansion of online payment adoption, the next few years in Indonesia will be about combining online and offline commerce. Although offline players still make great profit, in order to grow in the future, they need to go online. At the same time, the technology that goes behind e-commerce is data analytics and systems, hence, these tech demands have to be accomplished to enhance customer experience and to ensure security.
On a bigger scale, when e-commerce is disrupted, many other layers of industries are affected, like logistics, transportation, financial services, money lending and digital marketing. As technology disrupts different areas, each industry also changes. It used to be just about e-commerce, but now with rising demand for FinTech and e-wallet, regulations also have to catch up, and it will be another big area that will be undergoing huge progress. Given that there is a high demand for supporting technology towards these fields, expect to see more innovation and transformation in this archipelago.
About Rudy Ramawy
Rudy Ramawy is the Founding & Managing Partner of Venturra Capital, a venture capital arm of one of Asia's biggest conglomerates based in Indonesia, Lippo Group, where he is focused on investing in early-stage tech startups across Southeast Asia region. Venturra Capital was an early investor of Grab and also led Series A funding for Zilingo. Rudy has worked closely with founders of unicorns like Ferry Unardi, Nadiem Makarim, William Tanuwijaya since the very beginning of their startups. Prior to working with Venturra Capital, Rudy was the first country manager of Google Indonesia, where he led Google's operations and built a strong presence with rapid growth. Before this, he had over 20 years of leadership experience in consumer-related industries, from FMCG to content and media.