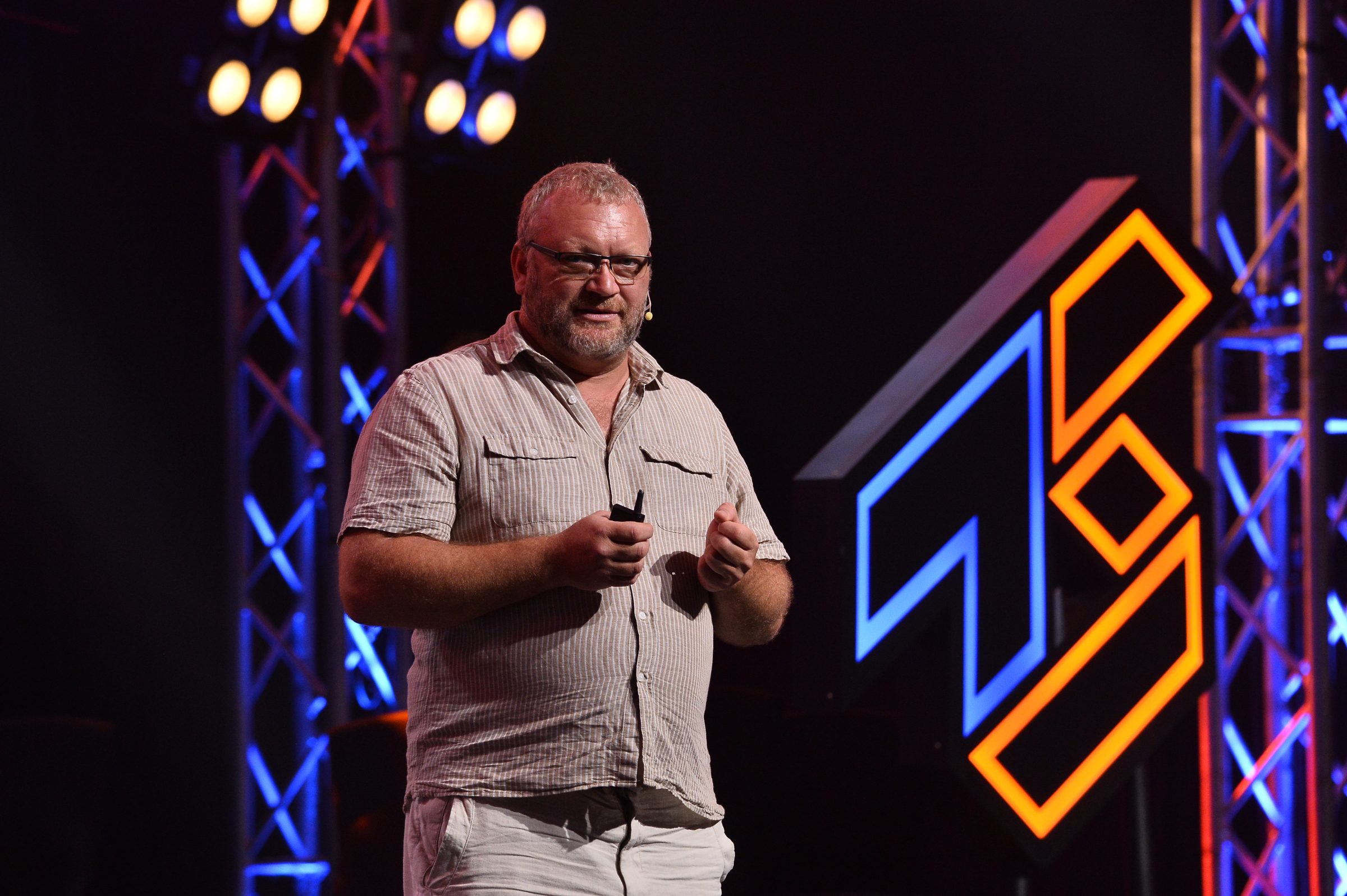 On Friday's fireside chat at Techsauce Global Summit 2018, moderator Archawat Chareonsilp invited Neal Cross, CIO of DBS Bank, to join the stage to talk about how to turn around a company of high prestige and national level such as DBS Bank in Singapore. Neal, who was behind this shift, enthusiastically shared his experienced with the audience.
Two levers behind igniting change
According to Neal, igniting a change even in a high profile and corporate organisation can be aided with controlling two levers – ego and ambition. Neal argues that Ego can take away from your success and, therefore, you need to drive it down. On the opposite spectrum is ambition, which, conversely, needs to be raised up.
Ego - "I know best"
One way how DBS dealt with supressing its own ego and raising ambition was the inception of a Uni.corn management internship. The bank invited interns and had them solve problems through tests. After the initial success of intern-level problem solving, Neal thought, banks maybe don't know the best after all.
The results of the new scheme were astounding – 60% of DBS's problems were solved by students or interns. As a result, DBS expanded its program and introduced Imaginarium – sessions to educate and inspire staff and hackathons and trainings for 1500 attendees, 60+ of which were startups. The bank not only invited startups into the scheme, they also provided them with financial incentives of 2,000 SGD for entering. As Neal described, that's how they were able to ignite change and make a shift in the culture.
Recognition for success
DBS Bank was clearly dissatisfied with the status quo and decided to change the educational model within their organisation. Their success didn't remain unnoticed. Soon after implementing the new management internship, DBS was contacted by the Singaporean Ministry of Education and gained traction. New ambition and increase pace of innovation later resulted in another achievement – DBS was awarded as the world's best digital bank.
Promising results
Following the new model, DBS couldn't be happier about the results – it earned record profits and was able to introduce innovative products on the front end as well – products such as iWealth, DBS Remit, DBS Paylahl, DBS Omni, digitabank India, Deal Online or BusinessClass.
Conclusion
Neal concluded that innovation isn't all about technology, but rather about solving problems in an elegant manner. Technology is just a tool that organisations can use to help take them where they want to go.