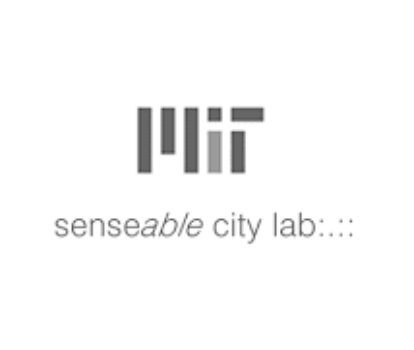 While at the MITgsw conference in Bangkok, Techsauce was given insight into a particular Industry, Urban Tech which is looking to revolutionize and improve this particular sector.
As the urban areas grow larger and more densely populated with more and more pollution amongst other problems, CEO of SenSable city Lab & 'Superpedestrian' - Assaf Biderman gave a candid talk on this subject of urbanisation, revolutionised through technology at Thailand's first MIT conference.
The City landscapes offer MIT researchers a huge terrain and scope to collect information, find problems and look for solutions in conjunction with entrepreneurial startups that have created products to cater to this very sector.
The world is seeing a plethora of technology innovations that are changing the way people interact with and move around urban centres. This phenomenon is the new and global prevalence of ride-hailing apps like Uber and Grab, and the use of drones for a wide range of applications including surveillance and emergency response. Our urban landscapes are changing rapidly given technological capabilities that are advancing at a rapid rate, and that is becoming increasingly accessible to anyone with a smartphone.
The first and foremost, urbanisation problem is the amount of garbage that is consumed on a daily basis. With the growing middle classes, disposable income and consumerism we are producing an alarming rate of trash, so much so that at the moment its the biggest concern for our oceans. Our supply chains are becoming more and more efficient which is where MIT has focused most of the research, looking at the landfill sights that are at full capacity and trying to figure out ways that technology can help cut down on this drastic, epidemic problem.
Another area that is affected by the rapid urbanisation is the threat to public health. A particular private company developed a robot that has been launched which goes down into the sewer and collects samples which helps with public health analyses. The bacteria that may cause disease across the majority of urban areas lurks in the sewage systems. With this sort of information collected by the robot helps with the collective gut as we try to crack down on the spread of disease and improve public health.
"Urban transportation is particularly problematic, as the population size doubles dramatically, imagine in Bangkok with double the population in a few years trying to navigate around, the traffic will be overwhelming."
The key is to find new ways to lower congestion. The idea of self-driving cars that will lower emissions is one effective way of improving urbanisation.
The idea of  'Superpedestrian' was established with an MIT licence, backing and support to create this invention of an improved and fast bike that can go as fast as the car. The goal is to offer a real alternative that can help cut down costs, carbon emissions and improve the quality of urban areas. Its essentially built with a robotic system, which can be attached to any bike and also makes it affordable.
'Cycling with the Copenhagen Wheel is the most magical ride you'll ever take. It's like riding a regular bike, but with super strength. The Wheel makes your bike an electric bicycle that synchronizes with your movements and amplifies your pedal power 10X. You go farther in less time, with less effort, and can get to places where you'd usually need a car.'
E-bike sharing is the same exact technology and also enables improved congestion.
Urban areas produce greater economic prosperities and highly efficient resources, while on the other hand, they release 80% of the worlds carbon emissions. Focusing on people and encouraging 'Grab' sharing which is happening in ASEAN takes 60,000 cars off the road which leads to 3.2 kilograms reduced emissions. If car sharing is increased and encouraged this number will keep dropping dramatically.
Major cities like Bangkok and Boston need to adopt this. Big Data enables us to collect necessary information to understand the Rhythm of every city in the world and how best to serve them.
15% of startups are in urban tech, governments are becoming more transparent with their plans and their need to collaborate with private investors.
Private financial influence and investment will help and encourage our cities to become more efficient and cleaner. Collecting big data is crucial for building Smart Cities, sharing information is so relevant for startups in Urban tech to develop their products and services, for areas such as waste and traffic management. Startups need to be aware of how the structure of the ecosystems engages with the implementation of revolutionary tech.
How do we reduce energy consumption and optimize areas of location and transport?
These are the dilemmas that face UrbanTech. We want to create efficient cities with the uniqueness that they can offer. The hardest problems are in the cities where people feel disenfranchised and shunned by politics. Urban tech can provide and should aim to unify everyone by offering real solutions to the mass problems faced by urbanisation.
Some urban tech that is created in Silicon Valley, for example, won't work in places like Mumbai as there is such diversification that the tech needs to collect the data to specifically modify their startup products and services to specifically reach the needs of these emerging urban markets.
This is what Urban tech startups should be focusing on: in-depth knowledge at a local level for each city they find themselves in, solving problems and then expanding into other urban areas.
South East Asia is ripe for innovation in this area and is in need of investors to excel, strengthen and grow this emerging ecosystem.
The Techsauce global summit at the end of June hosts an array of startups from the tech industry with investors both internationally and locally sourced, opening up this event for networking and growing the ecosystem while attracting and strengthening international business ties.
For more information on this summit and how to participate head over to our homepage https://summit.techsauce.co/.