Real World Applications of the Blockchain: The Blockchain world has this year made stunning progress in moving out of the research & developing stages and into the real world.
At this year's blockchain world summit in Bangkok, We Power (A blockchain based green energy trading platform)'s CEO and co-founder Nikolaj Martyniuk gave an exclusive interview to Techsauce.
Background on WE power: 
WePower is a green energy trading platform that creates an opportunity for green energy project developers (e.g. solar, wind plant builders) to raise capital by selling their future energy production upfront in a form of energy tokens. This approach streamline simplifies and opens access to global capital markets, all of which has historically been big hurdles to the green energy transition. Unlike other similar projects, WePower is strongly focused on partnerships with utility companies and large green energy producers to gain impact at scale. WePower is currently working on a technical pilot with Elering, Estonia's national transmission system operator, to test tokenization of a whole country's energy. This project is a pivotal development to blockchains adoption in the energy sector.
What challenges do you face?
Perhaps the foremost challenge that we are facing is the misconceptions and a rather utopian view of the energy sector and its transition held by the public. There is a popular belief that the only way to shift our energy production from fossil fuels to renewables is to completely rebuild our energy system around micro-grids. The reality is that even if battery technology suddenly improves way beyond what it can offer today, such transition would be unreasonably and unnecessarily expensive. Moreover, we would still need energy grid to ensure good and stable energy supply at all times. A much more practical and economical way to drive the energy transition is actually the utilization of the power of digital technologies to enable better energy financing and management on the current grid system. Large-scale girds provide the economics of scale, efficient green energy production via large solar, wind and hydro plants as well as good and consistent energy supply to all at all times. This is for example why industry partnerships with energy utilities and utility size energy producers are of a crucial importance to any startup in this field. We spend a great amount effort familiarising our blockchain partners and community with the energy sector but we clearly see that we need to spread the energy sector knowledge to a much broader scope of people.
What stage of investment are We Power at or what sort of investment is Wepower looking for? 
WePower has been financed by its founders and angel investors raised $3M in a public crowd token pre-sale and plan to launch a crowd token sale on 
February 1st, 2018
 to raise funds for international growth acceleration.
What sort of competition is in the industry and what can We Power offer that is different or unique? 
Blockchain adoption in the energy sector is still in its early stages with only a few new companies, such as Grid+ in the US and PowerLedger in Australia, exploring energy tokenization. WePower's unique value proposition lies in the aspects:
a) focused on the pre-sale of future energy production at below market rates instead of excess energy sales into the energy grid offered by other projects;
b) obtained large energy grid scale partnerships in Europe, which enable a much larger scale adoption compared to micro-grids that other projects focus on;
c) WePower's does not necessarily require a household level smart meter adoption to be operational, which will allow it to scale geographically much faster.
What are WE power plans for the future? 
WePower will begin developing a technical pilot platform for
 integration in 2018. Once the pilot is complete, WePower will start its scale up in Spain where it is developing partnerships with energy producers with over 1GW (enough to power 440,000 households) of new energy projects planned. As the platform grows in scale, WePower also plans to add additional service offerings, such as renewable energy accounting system, renewable energy exchange, and digital grid management tools.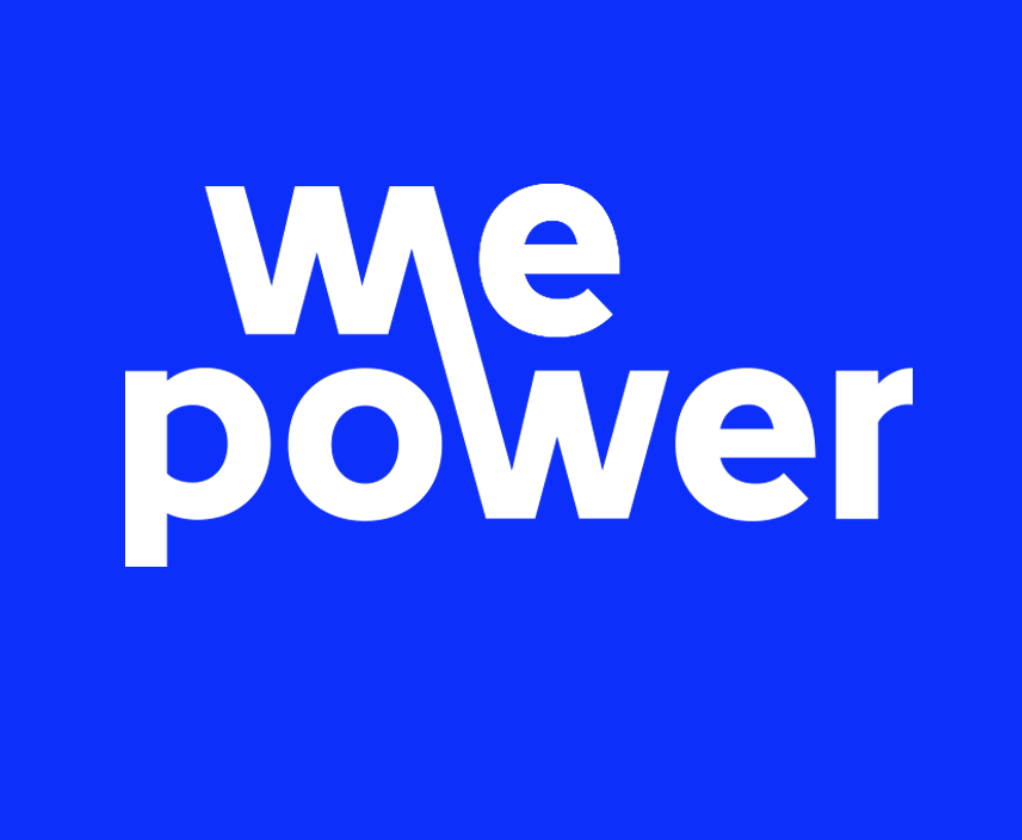 WePower is a blockchain-based green energy trading platform. It enables renewable energy producers to raise capital by issuing their own energy tokens. These tokens represent energy they commit to produce and deliver. As a result energy producers can trade directly with the green energy buyers (consumers and investors) and raise capital by selling energy upfront, at below-market rates.
The techno
logy team is led by Kaspar Kaarlep, former CTO of Elektrilevi, he and his team are the ones who built the Estonian Smart Grid infrastructure over the past 10 years. The team that Kaspar assembled for WePower has vast experience in building information systems in the energy space. Given their experience working directly with and for utilities, this team is uniquely placed to be able to intimately understand the challenges presented by today's changing energy landscape and how specific technologies are impacting it.