There is no mistaking that FinTech – or Financial Technology – is on the rise. With the market doubling every year and Asia being the hottest place to invest currently, Techsauce Summit 2016 gathered some local experts to give insights and sum up some essential points on the FinTech sector in Thailand.
Session moderator Ms. Anix Lynch, CEO of Globa, posed the following question: "The biggest question in the Thai industry currently has to do with regulations. How is the law going to change to accommodate the fast-moving world of financial technology?" Ms. Sarica Apiwatthakakul, Director, Intermediaries Licensing and SME Financing Department - The Securities and Exchange Commission, Thailand, shared her views and justified the issues on regulations. "The very reason the law was ever created was to protect us. If the things that are changing in the world are making our lives better, then the law will move in that direction. As a regulator, we need to look at how we can help to make these things occur – the world is changing. Will we slowly adapt or jump right into it?" she asked. "The regulator's challenge is that we won't be able to move slowly anymore. But we will require cooperation from the startups as well. I believe it is an excellent chance now that we can work closely together with startups to break into a better system," she concluded.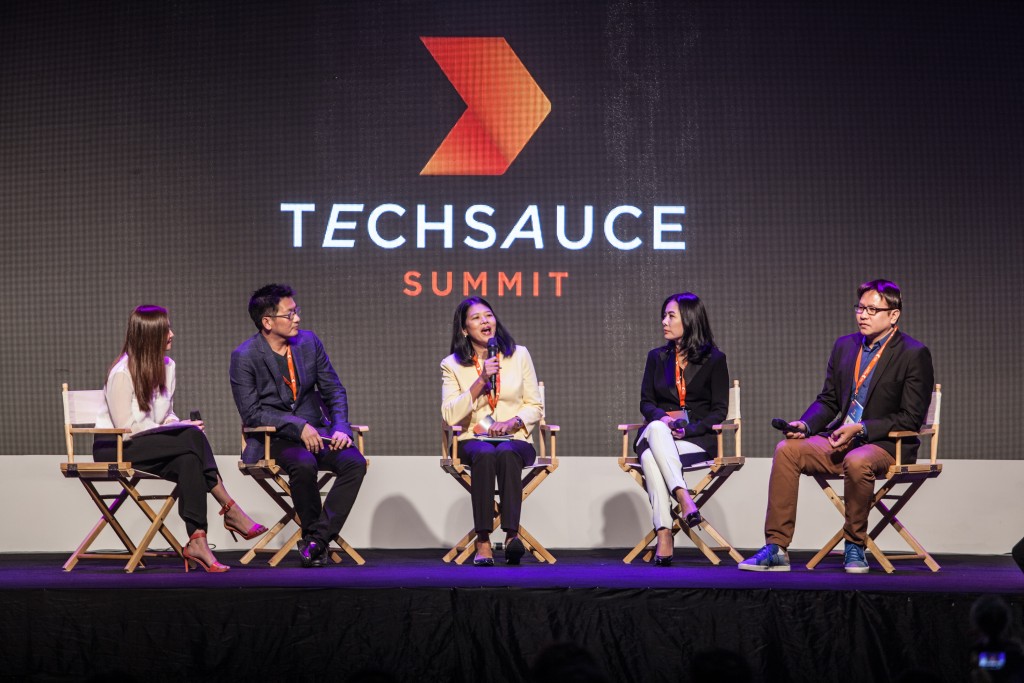 Eleven years ago, well ahead of the now booming FinTech era, 2Morrow Group was founded by Mr. Piyaphan Wongyara. He also shared experiences and insights on the panel. "To be in the innovation business, you have to understand that you are working in a somewhat grey area. And this applies to every innovation business in this world. The law cannot keep up with innovation. But in the end, whatever there is a lot of demand of for in a country ends up being a regulator for the law in that country and eventually the law must adapt itself towards the startups," he mused. "I believe innovation is as much a sustainable business as it is about finding solutions for the world. You will always have support from your users whose problems you've solved. One prime example of this is of course, Uber."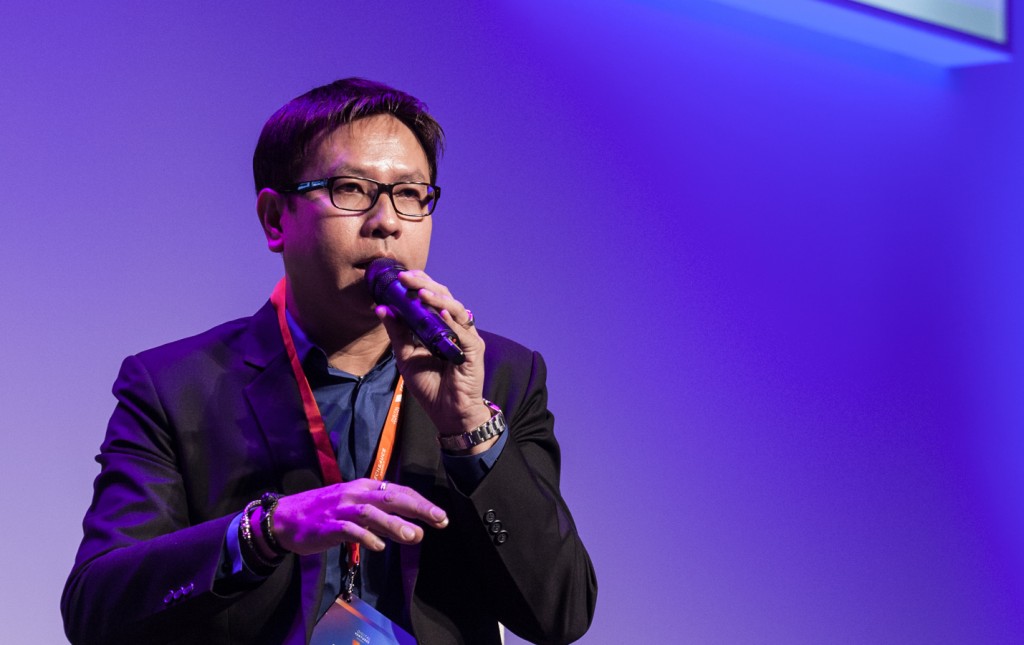 Speaking as a FinTech startup owner herself, Ms. Pornthip Kongchun, COO of Jitta, shared that her up-and-coming investment analysis platform, Jitta, also started because she saw a lack of investment knowledge and thought that technology can solve the problem of data analysis for those who are looking to invest. Ms. Pornthip explained that even though there are 40 million internet users in Thailand, the adoption rate is still excessively low, especially for value investing, which means there's a big chance to dominate the market share in Thailand and also Asia.
"For Jitta, the first main challenge was the licensing issues, just like anyone else in the sector. The second one was product trust: making a product that crosses over to mainstream requires a lot of trust," said Ms. Pornthip who advised that the solution for FinTech startups in this position would be to simply go and "partner up with various different financial institutions, to gain trust quickly and expand the market immediately."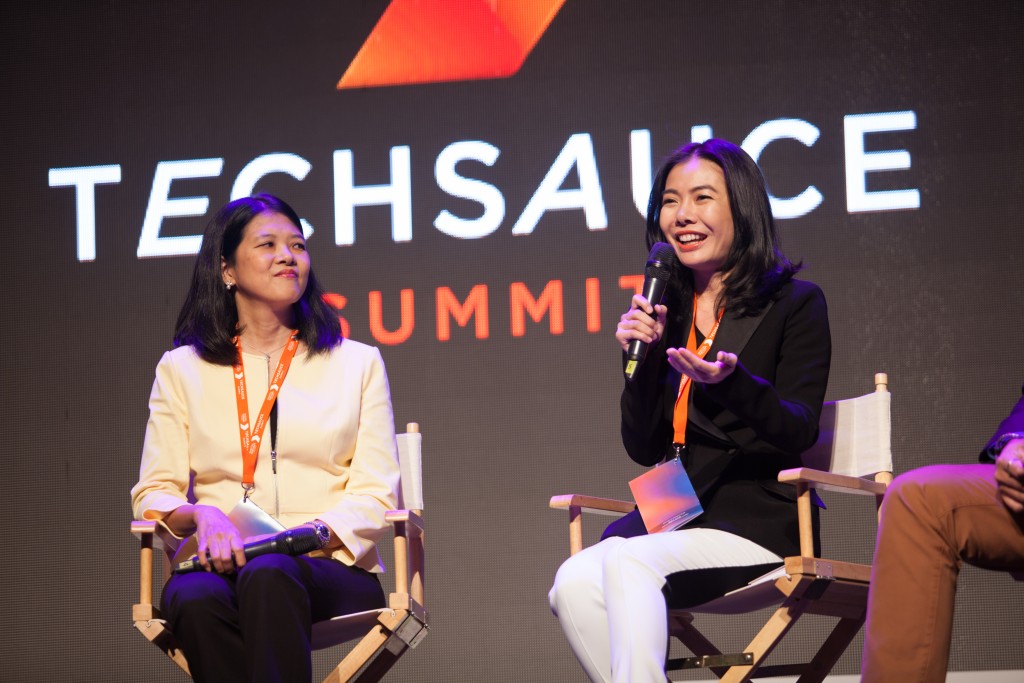 Mr. Thana Thienachariya – Chairman of the Executive Committee of Digital Ventures, the venture builder arm of SCB – one of the largest banks in Thailand, gave his finance perspective. "Money is actually not an obstacle in the FinTech sector in Thailand. Soon all banks will come out with funding to support this industry. The problem comes down to the limited numbers of qualified startups we have at the moment," he said, further suggesting that it is a huge opportunity for large organizations, as there are still very few early adopters in Thailand.
The big giants can benefit from taking the time and resources to build accelerator schools to mentor innovative ideas, which will also support the FinTech ecosystem. "Accelerator schools don't cost a lot to start, but the rewards are monumental," said Mr. Thana – yet he implied that banks are not the only option; there are plenty of wealthy people and companies in Thailand, and getting in front of the right people will be key – as well as educating wealthy people and potential investors who have an interest in startups. "We need more accelerators in Thailand. Also there are many rich people in Thailand who are interested to invest in startups but sometimes they don't even know what startups are or how to gain more knowledge. We need to see more accelerators and angel investor clubs. For early adoption to grow in Thailand, we need more such institutions. We need money for startups to last the first 5-7 years, so that they can do mass scale. A lot of startups can't make it to the mass scale. We're still missing the final link," said Mr. Thana.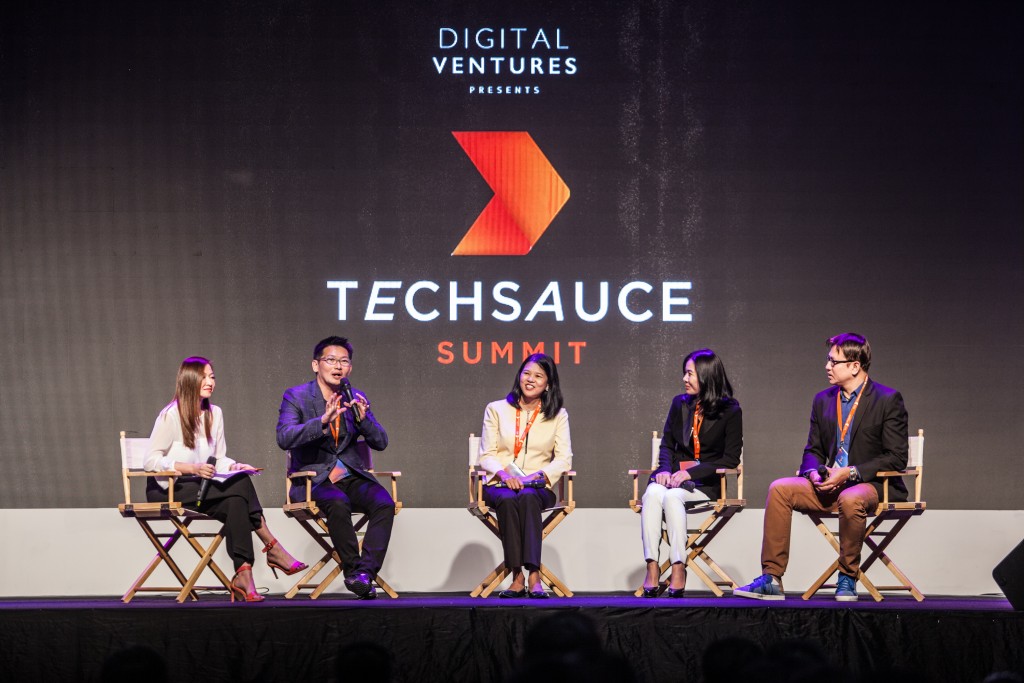 In terms of knowledge and data sharing, Ms. Sarica added that the government will be rolling out what might be called a "sandbox system," or a system where startups can try out their products in the safest possible environment with the least amount of risk involved. "This could really help save time and money for startups," Ms. Pornthip, CEO of Jitta, concurred. "It will be much easier for startups to start their businesses and expand their markets quickly."
With amazing insights from the panel discussion at Techsauce Summit 2016, it is clear to say we will soon see a massive shake in the Thai FinTech industry. An exciting and hopeful landscape it is for our young generations, with hopefully an increase in the numbers of FinTech startups, as well as the big players adopting to host accelerator schools. Mr. Piyaphan, founder and managing director of 2Morrow Group, gave one final piece of advice: "Don't let ignorance stop you. A lot of times Thai people like to buy lottery because they're familiar with it. But there's a gap in knowledge that's hard for them to supercede when it comes to [financial investment]. That lack of knowledge often stops them from even getting started. We want to bridge that gap."
"Now there's also a gap for those who are startups to make something that maybe has never before existed before in the world, but that there is a demand for in Thailand. Think back to 15-20 years ago – at that time maybe there was no one who even knew how to use an ATM. So realize that what's past doesn't define the future. FinTech might completely transform Thai user behavior!"