Krungsri Finnovate, a corporate venture capital (CVC) arm of Krungsri, revealed its investment in SBI AI & Blockchain Fund of SBI Holdings, a leading Japanese FinTech and venture capital firm, as part of its ever-growing venture capital journey focusing on global AI and blockchain for Krungsri's uninterrupted product and service enhancement.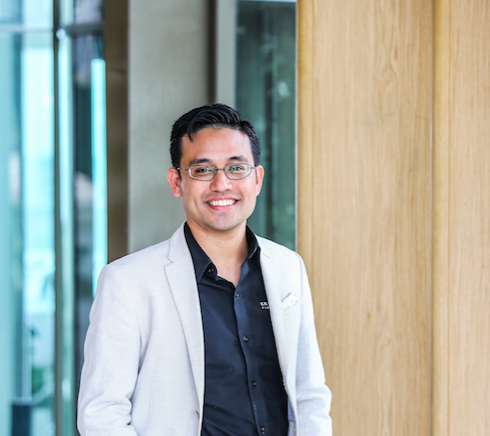 Mr. Sam Tanskul, Managing Director of Krungsri Finnovate Co., Ltd. revealed that "Krungsri Finnovate has invested in the SBI fund due to two reasons. First, the fund is among the world-class funds with the investment focus on financial technology (FinTech), in which SBI now has best-in-class expertise. SBI has a proven track record of successful FinTech fund management with its diversified investments in over 100 successful up-and-coming startups around the world. Secondly, SBI launched the new fund, SBI AI & Blockchain Fund, focusing on investment in AI and blockchain technologies. The fund fits in perfectly with global financial trends as well as Krungsri's direction toward leveraging AI & blockchain technologies. Therefore, Krungsri Finnovate sees this investment as great execution of our digital banking and innovation strategy."
Investment in this long-term fund which has the size of around JPY 50 billion marked the fourth investment of Krungsri Finnovate, after preceding direct investments in startups.  
"Our investment in the SBI fund reflects Krungsri's determination to leverage AI & blockchain technologies. We would multiply our investment returns through the expertise of SBI in identifying quality global startup players. Becoming our scout teams constantly on duty in search of rising-star startups from all corners of the world, SBI – our study shows – has proved successful in finding startups with promising growth potential which are ready to grow on the back of the next batch of investment. Such target startups seamlessly fit the investment imperatives of Krungsri Finnovate"
Throughout 2018, Krungsri Finnovate aims to partner up with a total of 40 startups this year, so that they can work with the Bank and its subsidiaries, 25 deals of which were already accomplished. Its investment in SBI AI & Blockchain Fund would pave the path toward its goal in working with top global FinTech startups.