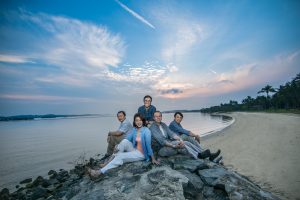 WEGOGO Pte Ltd ("WEGOGO" or the "Company") is pleased to announce that in a pre-series A round of funding led and participated by AirAsia's President of China, Kathleen Tan, and ITM Capital, WEGOGO has raised S$1.28 million. This fresh round of funding brings the total investments to S$2.78 million.
A veteran in the travel industry, Kathleen is responsible for the growth of Malaysia's largest airline in China, where she grew the fleet from 17 to 143 aircraft between 2004 and 2013. She returned as President of China, AirAsia after 2 years as CEO of AirAsia Expedia, where she turned the company around to become profitable in 8 months. Besides a personal investment, Kathleen brings a wealth of experience and deep understanding of Asia's travel market especially China, and will serve as a Strategic Advisor for WEGOGO.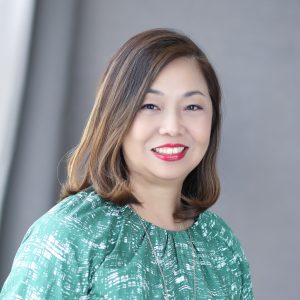 "Having been in the travel business across North, South East Asia and specifically China, I have personally experienced the growth and transformation of these markets. I have seen first-hand how travelers' habits and tastes have evolved from offline to online. WEGOGO is definitely moving in the right direction and I am so excited to be a part of this, even though it's in my own personal capacity," said Ms Kathleen Tan.
ITM Capital is headed by Dr Andrew Chua, who also owns and runs the largest hospitality and tourism educational programs through EASB (East Asia Institute of Management) and TMIS (Tourism Management Institute of Singapore), the training arm of NATAS (National Association of Travel Agents Singapore). International students enrolled for tertiary programs as well as travel industry professionals who undergo skills upgrading will potentially be able to play a part in WEGOGO's innovative "PathFinder Model", which is set to change the way travel is marketed and enjoyed, by millennials to millennials.
Wong Toon King (TK), Managing Partner of FarSight Capital, who is also the lead investor and Chairman of WEGOGO said, "the market potential just for the tours and activities segment alone for Global Travel Activities is the 3rd largest in the world, and will be worth US$129 billion in the next 2 years. Besides their endorsement and belief, these strategic investments give us a breadth of proven expertise and access to more travel participants who will change the world of travel," he added, referring tomWEGOGO's "Fair-Share Travel Ecosystem".
On 15 May 2018, WEGOGO will launch the ICO of their WeGold Travel Tokens in order to raise funds to build up their "Fair-Share Travel Ecosystem". The "Fair-Share Travel Ecosystem" will use blockchain technology to enhance the current WEGOGO Platform App which supports and connects the long tail of the travel industry with aspirational travellers. With the use of WeGold Travel Tokens, the Company intends to instill loyalty among all users of the platform, create a currency to transact on the travel ecosystem and platform, fund future travel projects with government tourism bodies and NGOS, reward users on the platform, and encourage the adoption and usage of WeGold Travel Tokens.