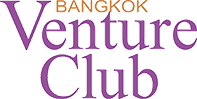 Robert has invested in over 100 startups spanning the last 20 years with such in-depth analytical knowledge with regards to investing in startups and strengthening ecosystems he has given Techsauce an insight into the angel investors world including what makes a startup so desirable. 
The Bangkok venture club that Robert is a member of has over 300 members made up of people from different Thai industries. Government officials, academics, stakeholders, and entrepreneurs make up this exclusive team of economic and ecosystem builders. The venture club screens hundreds of early-stage companies that decide which ones are the best providing funding or introducing human capital into these companies through the private and public sector. 
What are the top attributes that make a startup investable?
The team is the number 1 priority when looking at a startup. For early-stage investment, the company needs to be backed by a management team. The key is to work with people you trust who are passionate and deliver on their promise. We look for teams that are credible with industry expertise and can deliver a well thought out business plan. There needs to be an element of chemistry between investors and startups. 
The next crucial factor is a large addressable market. While building a company you need to have proper research on the market you are addressing. We look for companies that are addressing large markets going across geographical landscapes which will benefit and make an impact on a large scale. This will ensure a more profitable deal. We like robust companies looking to solve big problems.
Another factor to consider is if there are barriers to entry?
Are there other people doing the same thing?
is it a competitive landscape? 
How does it fit into the overall market landscape? 
Having done proper thorough research will enhance your chances of signing a lucrative investment and backing.
Do you have any advice for a startup looking for Series A or their first round of investment?
'Always be prepared'  (Boys scouts.) 
It's important that you read publications. Network with people who have already gone through seed rounds and series A funding to gather an idea of how they did it and what you can incorporate into your business plan to bulletproof your pitch. Being fully prepared for proper research and an in-depth business plan needs to be carefully structured and thought out. 
When pitching to investors what tips can you offer to increase the chance of a successful meeting and closing the investment deal?
its imperative that you do some research on the angels and investors that you will be pitching to. 
look for an investor with a similar approach and ethos to your startup's philosophy. 
This is a Long-term investment and relationship, so it really helps if everyone has the same vision, chemistry, and outlook. At the end of the day, it all comes down to relationships. 
It's important to strike the balance between likeability and being overly arrogant. Being confident in your field and company is important but also listening intently to the investors is another key attribute to sealing the deal. 
What is your opinion on the startup landscape in Bangkok and in South East Asia?
I have been in Thailand for 3 years now and the rapid acceleration of incredible entrepreneurs has accelerated at a phenomenal pace. With a lot of cash in the market coming from a tremendous influx of corporate venture capital, Thai banks, and property developers have developed corporate ventures into the market which has grown the Thai ecosystem. 
The Thai government has really helped as well which has enabled Thailand to turn into an innovative hub like KL and Singapore. 
Do you think more and more foreign investors will come to South East Asia in the foreseeable future?
I would hope so. There are already who has been buying up Thai tech companies. 
Alibaba, from China, recently bought over Lazada which was a considerable investment.
Investors from the US and Europe have yet to come but in time with more embedded investment and a stronger ecosystem, they will come later. China, Hong Kong, and Singapore are pouring money into the region. 
The VC startup angel side is still very small and its hard to deploy a large amount of capital into the market. The Siam commercial bank has made a massive impact on the market, however, the ecosystem has not reached the like of  'Blackstone'. When these types of investors are ready to come they will bring over 500 million dollars. In a few years, it will grow. There is a slight imbalance where people are waiting for the pipeline to mature but no one wants to put money into the pipeline. This is the conundrum that we face. 
What are the top and most popular questions that angel investors will ask entrepreneurs and startups?
The questions will relate to the VC and angel investors getting comfortable with the startup. Its all about the market with competitors and what the barriers are to entry. It's very important for entrepreneurs to be empathetic to the investor. The investor has done something to earn his capital. Listen to the investors and understand that they have more experience than you. 
It's great that entrepreneurs are driven, however, they do need to take a step back and understand that there are a lot of people who are in competition for the investors time and money. Entrepreneurs can sometimes underestimate the money they need and overvalue their business while underestimating how much time it will take And how much risk is involved. My best advice is to talk to other people and manage their own expectations. 
Mr. Robert Lomnitz is a serial entrepreneur and venture investor who has over 20 years experience operating and investing in start-up businesses across three continents. Prior to founding Investors, he founded a number of his own businesses, as well as managing his own, family and third-party funds to take advantage of investment opportunities in emerging markets and elsewhere, generating above-average returns in a number of challenging business and economic environments. 
For more information on the Venture Club head over to their website - https://www.bangkokvc.com/