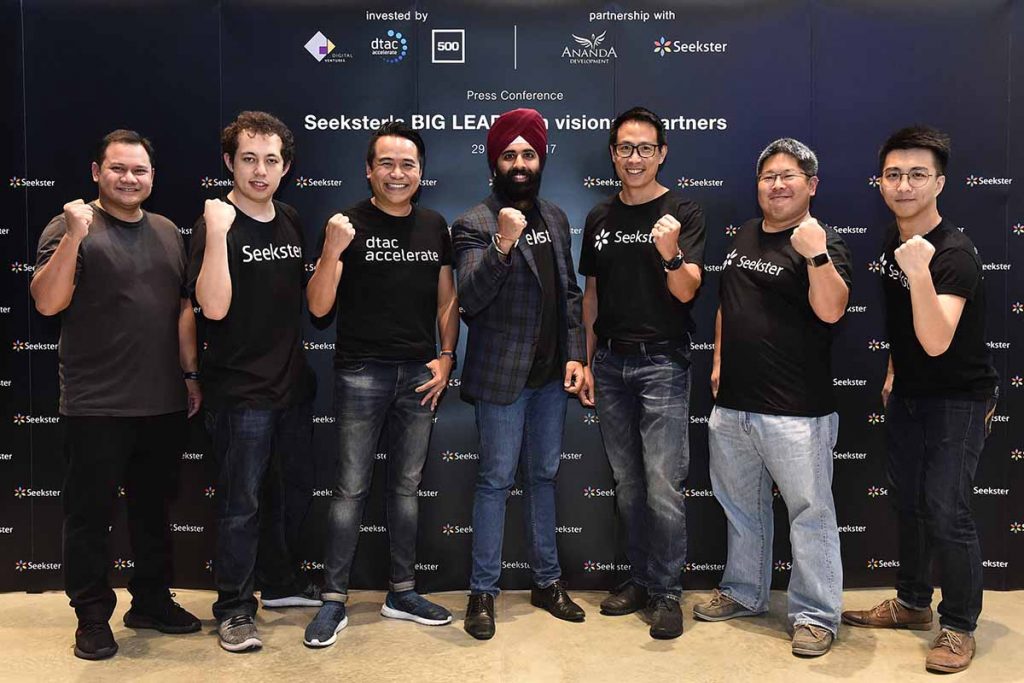 Seekster, the hottest Startup graduated from DTAC Accelerate Batch 5 (one of the Best Performing Startups of Batch 5) and Digital Ventures Accelerator Batch 0, as a platform of Cleaning and Maintenance Service for properties announces its Seed funding from 3 investors including DTAC Accelerate, Digital Ventures, and 500 TukTuks to strengthen its service and technology for the scalability. Seekster also launched an official partnership with leading property developer Ananda Development Public Company Limited in providing maids and technicians for condominiums under the umbrella of Ananda Development.
Seekster understands the pain points and lifestyle of the new generation while extend its service into SME space serving business owners with reliable cleaning and maintenances service, who are trained and certified by Seekster and partners. On the other hand, Seekster helps create job opportunities and new source of income for maids and technicians which will accelerate Thailand's service industry in a long run as it will play a big role in UrbanTech ecosystem serving each residential and commercial properties.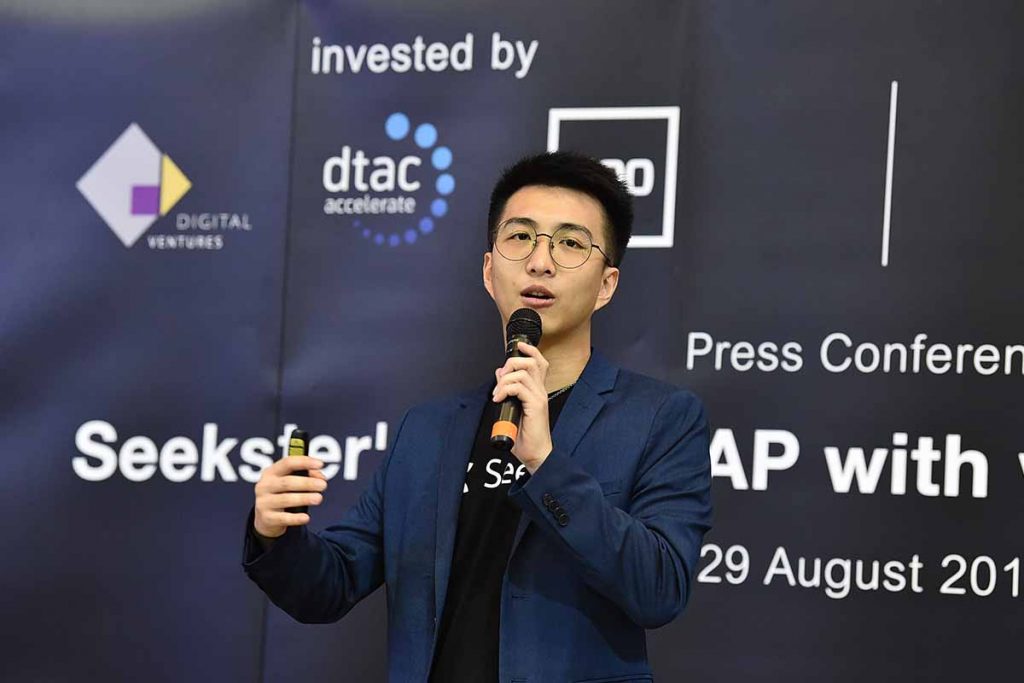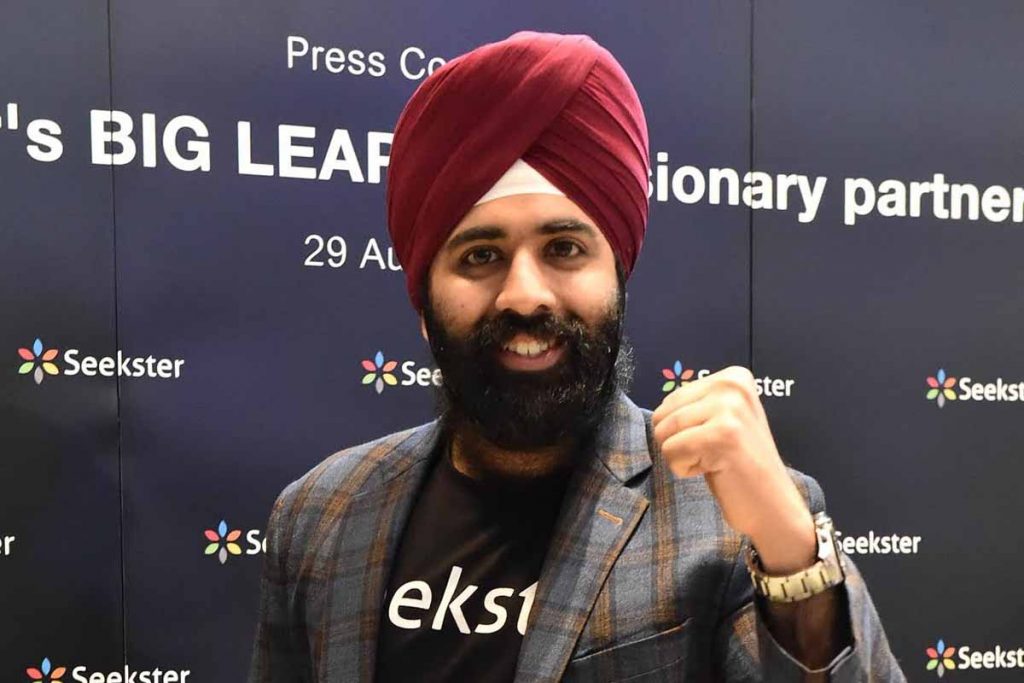 Mr. Sahib Anandsongvit, CEO and Co-Founder of Seekster, said, "Seekster is not a marketplace, but a platform where quality and security are controlled for customer experiences from the moment of vendor onboarding to the review of their service. We started in January 2016 and have been working hard with a customer-centric methodology. We are successful in growing and expanding our business with the support from dtac accelerate batch 5 and DVA batch 0. As of today, we average 5,000 – 6,000 jobs per month with over 1,800 service providers offering their services in Bangkok and vicinity. Apart from providing a service to household users, we have jumped into SME market. This is where we see a huge business potential. We have already started tapping the market and now have over 200 SMEs using our service monthly. In addition, Ananda Development has selected Seekster as a technology partner to provide cleaning and maintenance services in an upcoming property development project. We are super excited for this journey." 
Mr. Chanond Ruangkritya, President and CEO of Ananda Development PLC., said, "We are delighted to be working with Seekster as it provides our customers additional services to improve the quality of their urban life.  Seeksters success has come from its focus on ease of use for users and a commitment to delivery of quality of service.  Having hosted the DV Batch 0 incubator at our Ananda FYI Campus as part of our Ecosystem Support program we were able to observe Seekster develop and interact with them directly over an extended period of time and this has given us confidence in their commitment to providing the highest quality user service and we are delighted to help make this available to Ananda customers."
Mr. Polapat Arkkrapridi, Managing Director, Corporate Venture Capital of Digital Ventures, said, "Seekster is a high achiever and silver winner of our Digital Ventures Accelerator (DVA) program.  As part of our ambition in establishing Southeast Asia's best ecosystem for startups, our accelerator program offers unique opportunities for participating startups to build partnerships with Siam Commercial Bank (SCB) and its corporate clients, not to mention have access to knowledge and exchange experiences with leading international startups. We are delighted to witness a major step ahead for Seekster today which testifies that the connection built upon the DVA program between Seekster and Ananda Development, a key corporate client of SCB, eventually turned into fruition."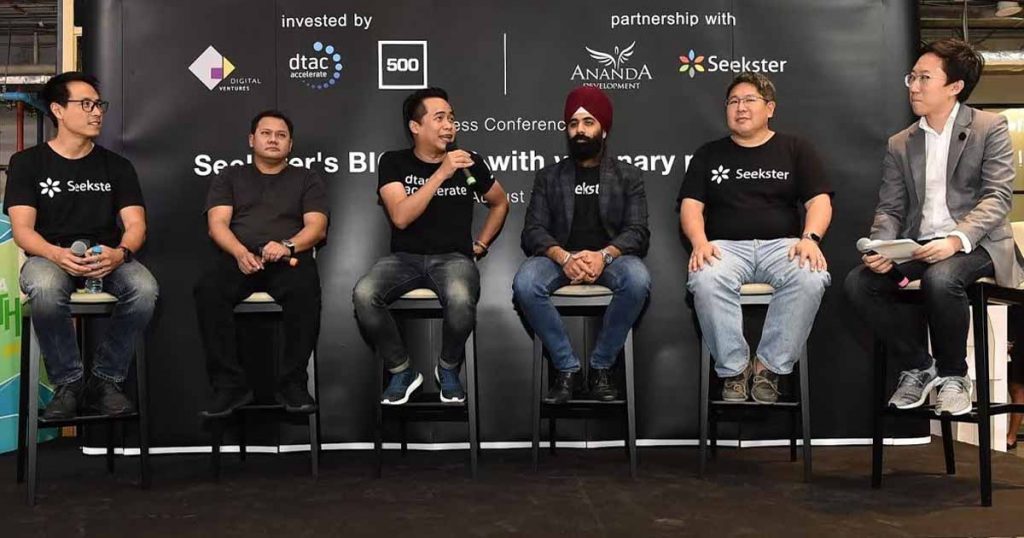 Mr. Sompoat Chansomboon, Director of dtac accelerate, said, "dtac accelerate batch 5 helps startups grow and expand their business by providing funding and marketing and PR support, aiming to give them exposure in the media and access to over 23 million dtac subscribers. Seekster, the Best Performing Startup of dtac accelerate batch 5, has joined the dtac rewards program to offer discounted maid and repair services for dtac reward customers. dtac accelerate looks to provide pre-seed funding to 12 startups and seed funding to 3-5 startups, worth over 100 million Baht in total. This year, we have up-and-coming startups who have the understanding and capability to meet the needs of modern society. Seekster is a new economic warrior who will contribute to the country's drive towards Thailand 4.0."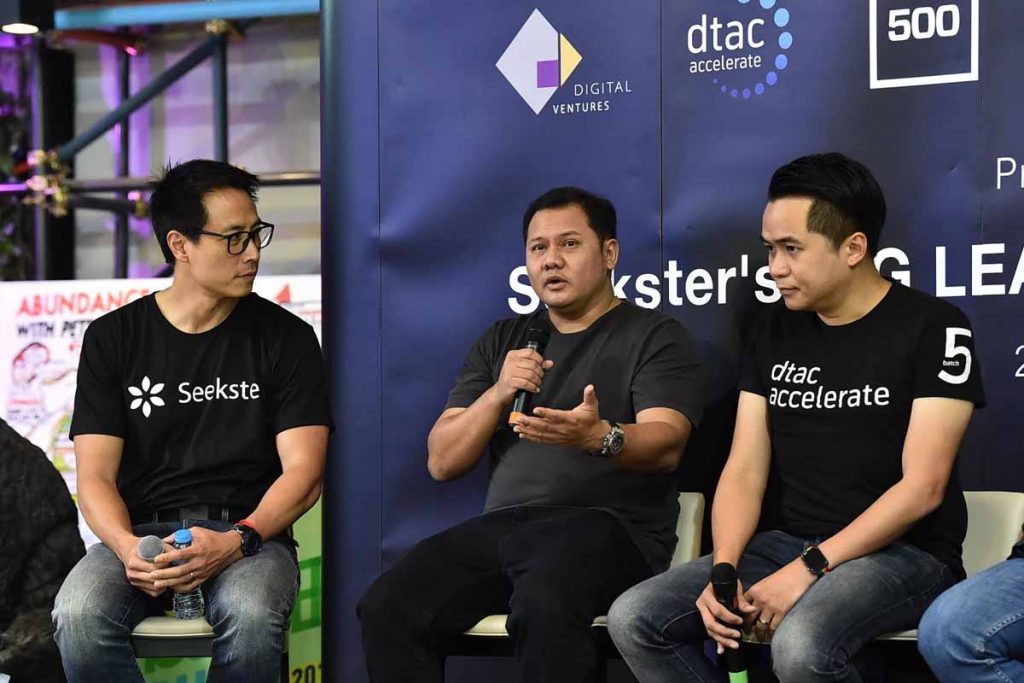 Mr. Ruangroj Poonpol, Venture Partner of 500 Tuk Tuks, said, "We have been approached by many startups similar to Seekster for funding, but this team told us to believe that they can win over customers' hearts and dominate the Thai market over the next few years; that day, we were still in doubt but we could definitely see real passion from this team. Today, we are happy to say that Seekster has already proven to us that they can really make it happen by getting impressive number of transactions, awesome partnership, and also great feedback from real customers. Moreover, Seekster is loved by two of the best accelerator programs in Thailand as they won both DVA b0 and dtac Accelerate Batch 5. We are very proud to welcome Seekster into the 500 TukTuks family!"