Thai shoppers love a good deal - but are they missing out? Cashback is a tried and tested model in other markets, but it's a new concept in Thailand. Techsauce met up with Anthony Quinn, the founder of DeeDee Cashback, to find out more about his cashback startup.
What is cashback?
Anthony: A member browses the site for offers or advertisers they are interested in shopping with. Then the member clicks through and shops with that advertiser as they normally would. We then get a notification of that sale which we use to update the member's account area where they can see details of the transaction and the expected cashback. Once the advertiser has approved the sale, which typically takes 4-12 weeks depending on the advertiser, the cashback becomes payable. As soon as a members' cashback reaches 500 THB they can request payment using a preferred method of payment.
How is this different to other loyalty systems?
Anthony: There is one main difference to the 1 Card and other points based loyalty programs: members earn actual cash, not points, which then gets paid directly into their bank account.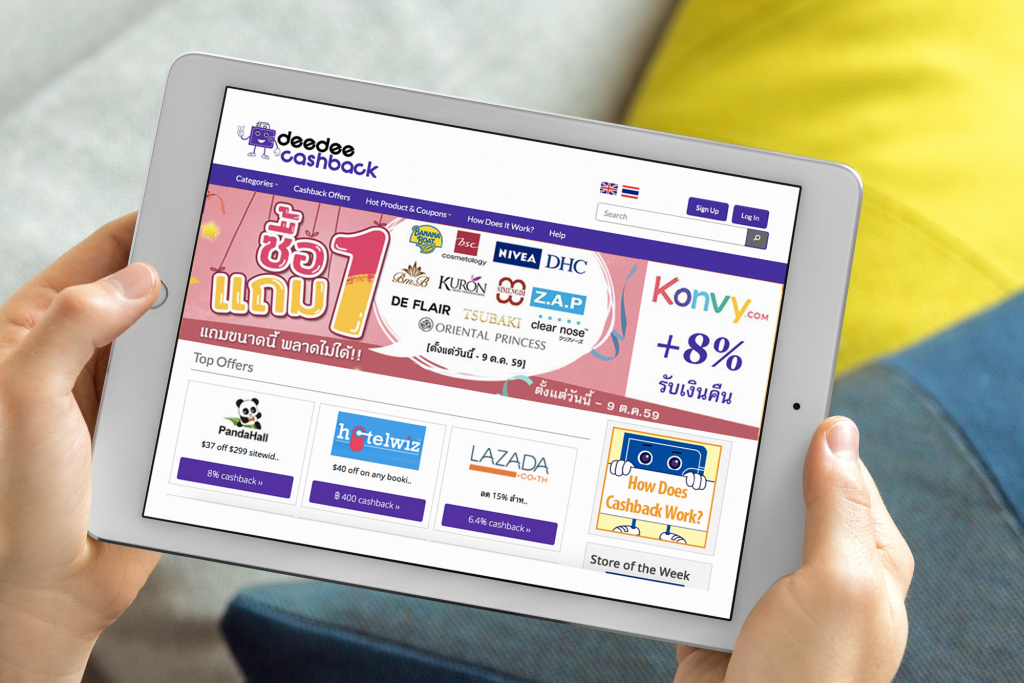 What are some challenges with taking an existing business model like cashback and making it work in Thailand?
Anthony: The main thing I would say is the acceptance of the business model itself. Essentially we are telling members that they get cash for free so naturally there is going to be some level of scepticism; comments such as "ok sounds great but what's the catch" are common! So I think a lot of time and resource is naturally going to be spent on education. The fact that this business model is such a success in other markets should help. Plus, if we can translate that the model is in fact the same type of model that they already most likely use online and offline then I think consumers will get it quickly. As I mentioned, once they understand there is no risk to try, then give it a go and actually see it working, then they typically come back and use the service again and again.
How has cashback evolved globally? What are the differences in Thailand?
Anthony: Cashback in more mature e-commerce markets is a well-known concept and many online shoppers are savvy enough to seek out added value on their purchases, whether it be a coupon or a cashback reward. In the UK, for example, the top two cashback sites collectively have over 10 million members. That is a huge number considering the concept of online cashback sites was totally new 10-15 or so years ago. It is now an $84 billion global industry.
When I arrived in Bangkok just over a year ago, my research led me to identify that there were no dedicated online cashback sites targeting this market. Even across South East Asia it was still a new concept. So, my view was that consumers were missing out on getting a better deal when they shopped online. Hence, the need for DeeDee Cashback in Thailand.
Why do advertisers provide cashback? What's the value of cashback shoppers to them?
Anthony: Affiliate marketing is an online marketing channel for advertisers and it's this channel that facilitates the partnerships with publishers (like us) and the advertisers. Because the payment model is typically Cost Per Sale it is very low risk compared to other channels such as Cost Per Click or Display Advertising. A well-managed and mature affiliate program can generate anything up to 20% of an advertisers' online sales, and cashback sites are an important part of this publisher mix.
Research that I have done myself whilst at Rakuten Affiliate and other industry professionals shows that a customer that is referred by a cashback site is one that shops more often and spends more per transaction. And this is across a variety of retail channels such as travel, fashion, and even gifts & ticketing. So it's important that the advertiser can work closely with us to help maximize sales for them through added site exposure, advising us what to promote for them and most importantly to pay commission in a timely manner. The quicker the payment, the quicker we can pay our members and help enforce positive reviews of the advertisers on the site.
We hear you've recently joined an incubator?
Anthony: Yes, DeeDee Cashback is the latest addition to the TechGrind Incubator program based in Bangkok!
What are the advantages for an e-commerce startup for starting in Thailand?
Pavel Laletin, General Partner & Co-founder of TechGrind Incubator and Venture Capital: Thailand has many advantages for startups being based here. It has the most developed infrastructure in SE Asia, the widest access to mobile and broadband and with Bangkok as a hub, it is the most internationally connected. Add to this a fast growing tech-savvy consumer base and e-commerce population it's no wonder that companies such as Rocket Internet started many of their startups right here. I could go on but these are the most significant points to make.
The great thing we identified with DeeDee Cashback is that it is a service that all of us can use. Whoever we talk to in the industry and even out socially, they are potential members. That provides a huge potential to tap into the mass market of online shoppers here.
To aid its initial local growth and development, President of the E-Commerce Association Thailand and Founder of Tarad.com, Pawoot Pom Pongvitayapanu, has also joined the management team in an advisory role.
Is there still room for growth for e-commerce in Thailand?
Anthony: Absolutely! What I find really interesting is that more developed e-commerce markets have already done the experimenting and learning what works and what doesn't. Thailand can tap into this knowledge and has the potential to move ahead at an incredible pace. Our aim is to collectively help support this growth through the development of consumer confidence to shop online.
In addition, if you look at how much total retail is attributed to e-commerce in markets such as the US, UK and Europe it is running over 10%. Compare this to Thailand and most other regions here, it is still at under 1% This clearly shows the huge potential e-commerce can grow and take a much larger share of the overall B2C e-commerce space.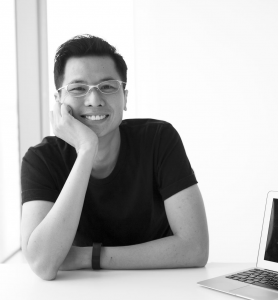 Pawoot Pom Pongvitayapanu added:
I definitely agree that it is an exciting time right now because B2C e-commerce is expected to grow over 40% this year alone. The value of Thailand's ecommerce market is also the largest in the ASEAN region, valued at over US$15bn. DeeDee Cashback is here to help that growth and encourage Thai shoppers to purchase online. But not only that, we want them to have a good experience and continue to fuel this growth. I am happy to part of this start-up which I want to help scale via national and international growth.
You can visit DeeDeeCashback and start earning cash back on your purchases today!